Zola Jesus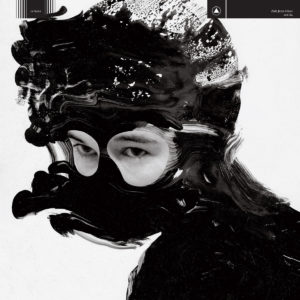 Okovi
SACRED BONES
6/10
Nika Danilova's fifth album as Zola Jesus is preoccupied with liminal states and their inherent limitations. Deriving its title from a Slavic word for shackles, Okovi raises questions surrounding the limitations imposed by death—our perpetual battle against it, our quiet pull toward it, and the bonds that are formed by helping each other through this confounding field of opposed forces.
"We'd rather clean the blood of a living man," she sings on "Siphon," consoling a friend who has evidently lost his will to live. It's a sentiment that evinces the potential catharsis of retreat. The theme speaks volumes, as this record represents a return to Zola Jesus's roots on certain levels. Physically, Danilova pulled a Justin Vernon, retreating to a cabin among the conifers of her native Wisconsin in which to write and record new material. Sonically, she enlisted longtime collaborator Alex DeGroot to help rekindle ashen motifs of earlier releases. Taiga (2014), her previous effort on Mute Records, was ill-fated in its attempt to hack into the mainframe of electropop and occasional Gaga-esque territory. Okovi, however, is a product of Sacred Bones, the same label to release her debut, The Spoils, when Danilova was still a student at the University of Wisconsin–Madison, and to whom she refers as "the closest group of people I'll ever have to blood-bound family."
Although Danilova's motivation to escape the shackles of her past is evident (her birth name is actually Nicole Hummel), the trouble lies in the execution. "Exhumed" is a stab at a tone poem that inadvisably attempts to recreate the IDM leanings of Arca's work with FKA twigs. "Soak" would perhaps be best suited to, say, the end credits of another forthcoming dystopian sci-fi movie starring Charlize Theron. Tracks like "Witness" and "Veka" grasp for weightier emotional swells of vocalists like Scott Walker and Robert Smith, respectively, which can prove unwieldy in the hands of a lesser artist, playing as melodrama. "Siphon," though, feels like a more earnest take at pop music—which seems to be what Zola Jesus is best inclined to do if Danilova can get out of her own way.