Wolf Alice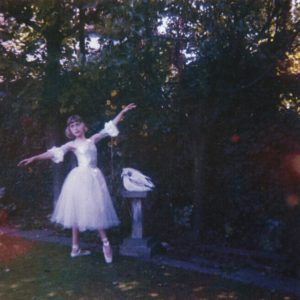 Visions of a Life
DIRTY HIT
6/10
Wolf Alice, the English indie band led by singer Ellie Rowsell, isn't limited to to any single descriptor. The band has previously proven its ability to work within a variety of genres and styles with their debut album, 2015's My Love is Cool. Their follow-up release, Visions of a Life, utilizes a similarly diverse approach to songwriting, resulting in a collection of tracks that seeks to reflect the complexities of human emotion.
Each song on Visions of a Life exudes intention and confidence, referencing the work of artists before them, yet the four-piece is able to firmly present themselves as a powerful band for 2017.

The album opens with "Heavenward," which begins with a chorus of instrumentation before Rowsell's echoing vocals enter, her voice beautifully layered over the rest of the band. Rowsell sings: "I'm gonna celebrate you forever / And long to see you when it's my turn." While the subject matter may be taken as depressing, the band is able to create a celebratory atmosphere: The person they are remembering is given glowing, positive remembrance. The song is able to capture the simultaneous feelings of gratitude and desolation at the loss of a loved one.
The following song, "Yuk Foo," couldn't be more opposite. It's a stampede of sound, a fantastically impassioned tribute to the female punks of past and present. In an interview, Rowsell described the impetus behind writing the song: "A lot of it is about expectations of me—as someone's girlfriend, as someone's friend, as someone in a band, as someone with a platform, as a woman." And, the fact is, she is fed up. Rowsell shouts, furious at the helm, letting the song be a loudspeaker for her frustrations. While it's a step away from most tracks on the album, it keeps the energy angrily pulsing forward.
Elsewhere, "Don't Delete the Kisses" is a polished, dreamy piece zooming in on the feeling of pining after a crush. The accompanying music video follows a number of flirtatious encounters on public transit, while the song explores the hesitations and giddiness of falling in love. "Beautifully Unconventional" is one of the most unforgettable songs on the album, with its upbeat, danceable chorus.
The intuitive instrumentalism found on Visions of a Life skillfully frames the songwriting and Rowsell's vocals, which are able to range from saccharine sweet to commanding. She provides a grounding force for the album, a common thread through each track, and a unique atmosphere for each phase of the collection. If anything is certain, Wolf Alice has returned with renewed energy and enthusiasm for their second album.