It's not quite right to describe Warsaw as a beautiful city. There are pockets of faded glamor, broad boulevards in the city center that recall both Budapest and Paris (incidentally the city used to be known as "The Paris of the East"). There are grassy open spaces like the fairy-tale-evoking Łazienki Park. There's even an ever-multiplying slate of forward-thinking restaurants and bars. But after being destroyed by Nazi forces in 1945, rebuilt piecemeal, and riddled with Soviet-style concrete buildings, much of Poland's capital city's aesthetics are more utilitarian than pleasing.
But that's where this story gets interesting. While it isn't far off to associate the communist regime with harsh, block-style apartment buildings—and yes, Warsaw has those in abundance, many repainted in Wes Anderson–worthy hues—there was a time when they also dealt in neon, and made it a goal to light up every Polish city in what has since been called the largest-ever government-funded art project. That was, until the country achieved their freedom in the early '90s, and most neon was torn down and discarded. (Which is fair: Would you want to keep mementos from an abusive relationship?) It signaled the end of a period in Poland's history that would have been largely forgotten, if not for Ilona Karwinska and David S. Hill.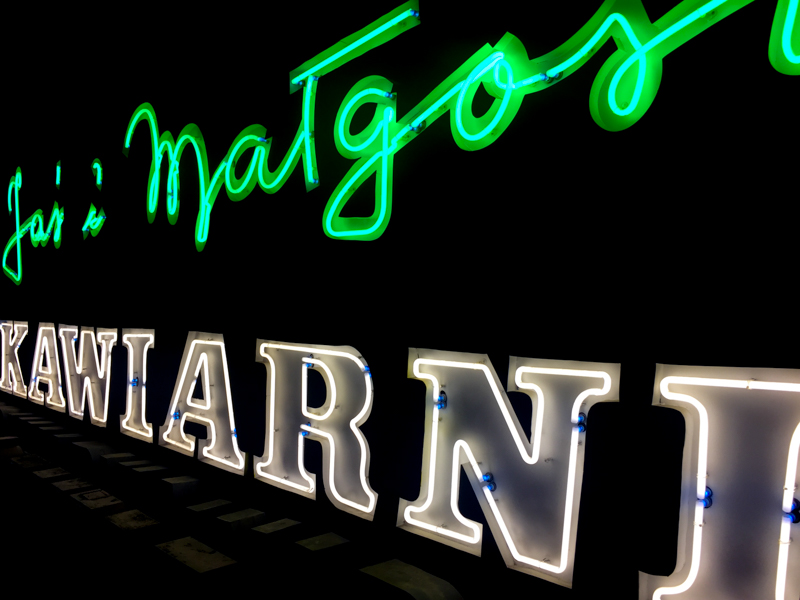 Today, the couple's extensive collection of vintage Polish neon signs—known as The Neon Muzeum—sits at Soho Factory, a clutch of creative offices and districts located in Warsaw's Praga neighborhood. Tourists stroll through the modest room, snapping selfies against the colorful Instagram-worthy backdrops. It's a striking environment. Both Mogwai and Polish band Paula i Karol have shot videos there, and the museum often hosts fashion shoots.
When Karwinska, a Polish-born photographer living in London, began photographing the signs in 2005, she saw it as a purely artistic project, and had no desire to save her subjects. That is, until the glowing red Berlin sign that adorns an internal wall of the museum was almost discarded. Only then did she become one of the few people who saw the old signs as worthy of preservation.
"She found the company that makes neon," the museum's manager Izabela Michalska explains. "This was the company that made the neon in the '70s. Circle closed. She asked them to reconstruct the neon. They said 'Wow, why do you want to reconstruct it? It will be cheaper to make new ones just like that.' So the people that worked with neon, they didn't even appreciate it yet. It was an everyday situation for them."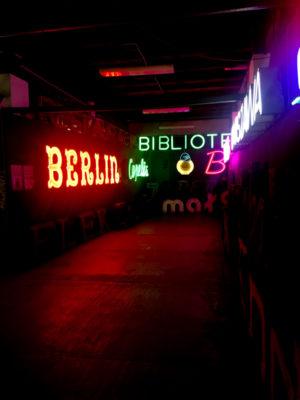 After Karwinska's initial photo exhibition at Warsaw's Palace of Culture, she and Hill began collecting and refurbishing their signs, quickly amassing the largest collection in the country. Today the room houses characters from across the spectrum. Glowing elephants. Enticing drinks. Even a mermaid, the symbol of Warsaw, makes an appearance. Together they speak of a different view of the communist era. A time when, against all odds, there was an art form that was left relatively unregulated. Well, sorta: While each sign did go through several rounds of governmental approval, some dark humor still managed to slip through.  
"There's no need for advertising in communist countries," Michalska explains. "There's no free markets. The neon is supposed to also be a work of art and they're supposed to amuse. We had a lot of neons with cool cartoon characters. For example, a cat in boots or a lady holding chocolates in a ball dress. They're advertising products that aren't in the store at the moment—the government liked to control stuff in the communist era, but they weren't doing so well. There's a pig that says 'meat,' but there's no meat in the store—just empty hooks, some vinegar, and newspapers that are meant to wrap the meat in. But still you have a lovely neon saying 'meat.'"
As an outsider, it's easy to look at Hall and Karwinska's collection strictly in artistic terms. Being surrounded by neon is, after all, a pleasing experience. The communist-era neon makers share a similar aesthetic with modern-day Polish poster artists; their work is full of bright colors, strong lines, and instantly recognizable shapes. But the signs were also an indication for many that there was life beyond communism.
"One time a shift of men came from a small village and said, 'You have Karol?'" Michalska recalls, pointing to a large sign advertising the now-closed company. "'Oh my god! I was living in the village and it was like a UFO had landed because of the green light.' It was a big experience for him. He said it felt like it wasn't a village, it was a town—because they had neon. This is the proof that the neonization process was working. People have a lot of cool memories."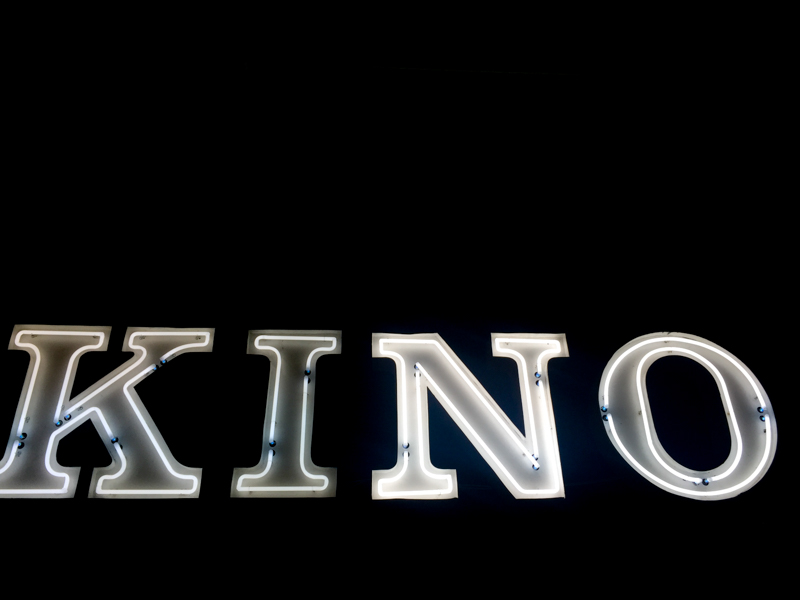 It's an attitude that still carries on today. Who hasn't gone to Vegas and marveled at the ostentatious displays? Neon isn't just an art or an advertisement—it's a reminder that something larger than life is not only possible, but accessible. For her part, Michalska isn't content to leave her job at home. The very form acts as a comfort for her. She even jokes that the tiny bit of ozone it releases acts as a mood enhancer.  
"I have neon in my home," she reveals. "I bought one for myself: an original from the 1970s. I'm always with the neon. I feel safe." FL