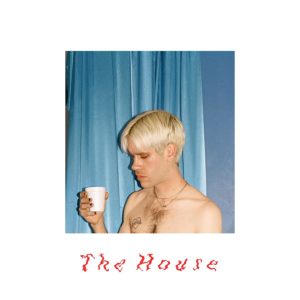 Porches
The House
DOMINO
6/10
"I will call you by your name, if you call me by mine," Aaron Maine, the mind behind Porches, monotones on his latest album, The House. He continues: "It is good to know ourselves, because most of the time I have no idea who I see in the mirror." This sense of searching for oneself is central to The House. It's an introspective album, settling on Maine's desire for peace and clarity. It seems to argue that truth is most often found alone.

In the video for "Find Me," the first half is dedicated to Maine combing his freshly bleached hair, shaving or curling beneath a crisp white sheet. There's something quite intimate about the video; Maine is vulnerable in both the imagery and the lyricism. The video for "Country" follows Maine, sprawled in the bed of a pickup truck, as it meanders through the wilderness of upstate New York. He sings the opening lyrics—which could serve as a tagline for the entire album: "When the air hit my face and it smelled like the truth." It dramatically ends with Maine at a table, alone beside a freshly picked red rose.
The House as a whole elicits images of a somewhat sad dance party. There's a perfect level of awkwardness that makes Maine's coolness approachable. And this isn't meant to be an insult—the album is able to explore self-realization, longing for simplicity and uncertainty. And despite the personal subject matter, it's still engaging—the moodiness is well delivered. Of course, it helps to have the support of some of today's most talented musicians as well. Created over the course of eighteen months, The House features the work of (Sandy) Alex G, Dev Hynes, Bryndon Cook, and Okay Kaya, to name a few. The album even includes contributions from Aaron's father, Peter Maine.

While 2016's Pool wrangled with learning to be alone—particularly with the stand-out single "Be Apart"—The House seems to find comfort in isolation. It will be interesting to see what Porches finds there.