Tracey Thorn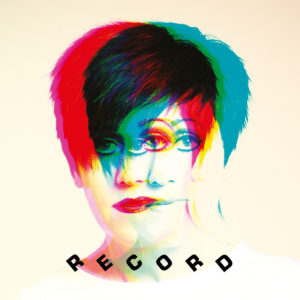 Record
MERGE
7/10
On "Babies," one of the nine self-described "feminist bangers" on Tracey Thorn's new album Record, the singer waxes lovingly about the convenience of birth control. "Every morning of the month, you push a little tablet through the foil / Cleverest of all inventions, better than a condom or a coil," she sings. It is one of many instances on the record in which she celebrates her autonomy—bodily, emotionally, and otherwise—while acknowledging that a choice in one phase of life is not necessarily limiting in another. "I didn't want my babies / Until I wanted babies / And when I wanted babies / Nothing else would do but babies," she adds in the chorus. Desires and circumstances can dictate trajectory equally.
Record is Thorn's first solo album of original material since 2010's Love and Its Opposite. It is a willful departure from that album, which she has described as "full of divorce and hormones." On this one, she writes from the perspective of liberation, allowing that opportunities to learn occur at every stage of life and reminiscing on the roles she has played throughout her own. In contextualizing herself in relation to the interpersonal and the intergenerational, she claims agency, insight, and gratitude.
"Smoke" finds Thorn acknowledging that despite any agency that may be asserted, luck will always play a role in life's outcomes. Menace and misfortune, especially among women, is never more than a few degrees away. "My mother now was a teenage girl / She survived the blitz, she survived the blitz / Though she knew a girl, who knew a girl, who was blown to bits / Who was blown to bits," she sings solemnly.
It is in this self-awareness that Thorn finds possibility, as on "Queen," in which she ponders whether there is yet more love in store for her after marriage, motherhood, and divorce. She exudes confidence in every utterance, and that self-assurance is bolstered by the brevity of the songs and by Ewan Pearson's sparkling electro-pop production.
In the intervening years since her last album, Thorn has acquired new facets of expression. Record is a focused and cohesive offering, but it's much richer when taken in conjunction with her memoirs and her journalism for New Statesman. "I think I'm a baby boomer, which means I could easily join in with cynical dismissals of millennials, but I don't want to," she wrote in a February NS column on what '70s feminism can learn from the fourth wave. "I'm listening to them, and I think they're great. Maybe it's soppy of me, but I'd rather put all the waves together and be an ocean."