Food has always played a supporting role in Wes Anderson's vision. But even though he's staged critical moments over ad hoc meals—think, Margot Tenenbaum half-heartedly picking her way through a butterscotch sundae, or the kids from Moonrise Kingdom hunting for berries—it's always in service to the bigger picture, beautifully lit, and perfectly color-coordinated. Such was the inspiration for chef Iliana Regan, who spearheaded Chicago restaurant Elizabeth's Wes Anderson–themed tasting menu. (If this statement is enough to sell you on the concept, please note that seatings are happening until April 21.)
Regan's restaurant is no stranger to whimsicality, having previously held pop-ups in honor of both Game of Thrones and Doctor Seuss. (Perhaps the first and last time those two names will be mentioned in the same sentence.) But in a room decorated for the occasion in an artful jumble reminiscent of 111 Archer Avenue's game closet, the Michelin-starred chef upped her whimsical worldview, serving dishes that literally and figuratively tied into Anderson's vision. Here's what we stuffed ourselves with.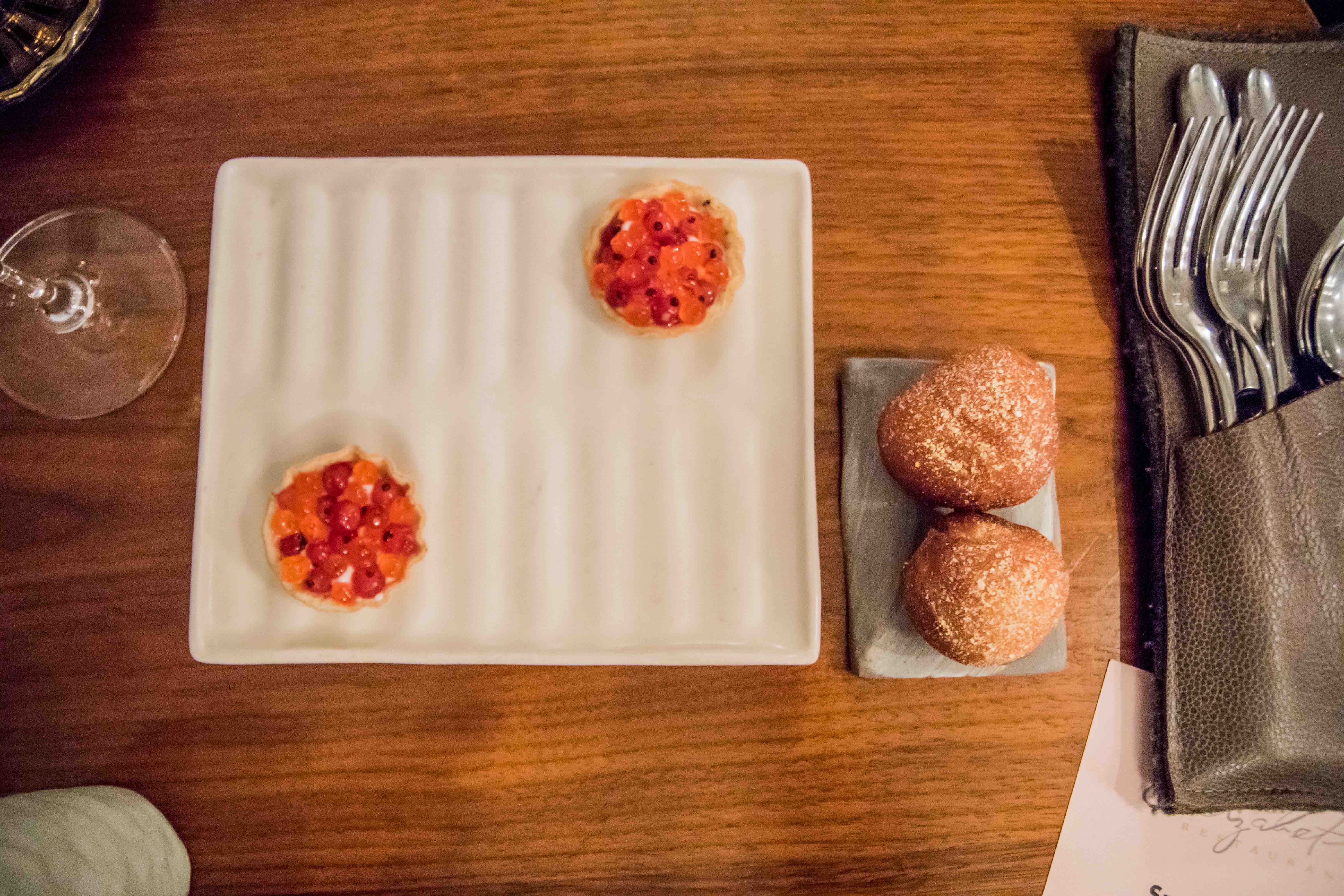 Course One: A Savory Doughnut and Savory Fish-Egg Pie
We started with a savory doughnut—a nod to the farmer in Fantastic Mr. Fox who ate a dozen goose liver doughnuts a day (ours were filled with mushrooms instead). Accompanying them were tiny pies covered with ruby-colored caviar, meant to look like berries from Moonrise Kingdom. Given that my only other meal of the day has been fast food french-fries, this introduction is the culinary equivalent of jumping from iPhone video into an auteur feature film. Which I guess is kinda the point.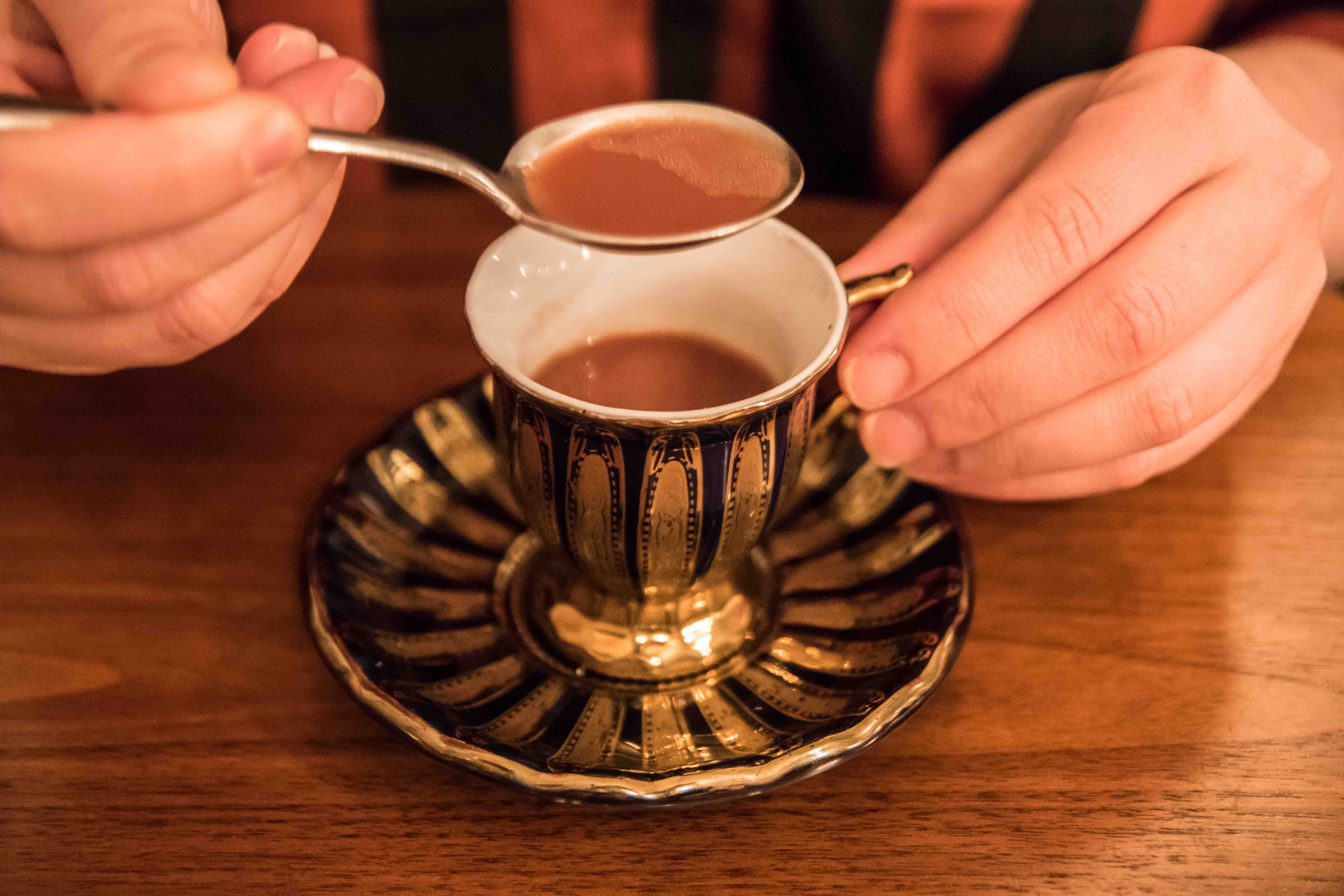 Course Two: Hot Borscht with Pistachio Cream
Next came Eastern Europe's soup of choice, borscht (translation: beet root, lots of it), heated up and served with pistachio cream. The Grand Budapest Hotel tribute was—naturally—Andersoned up, served in a the tiniest of tea cups.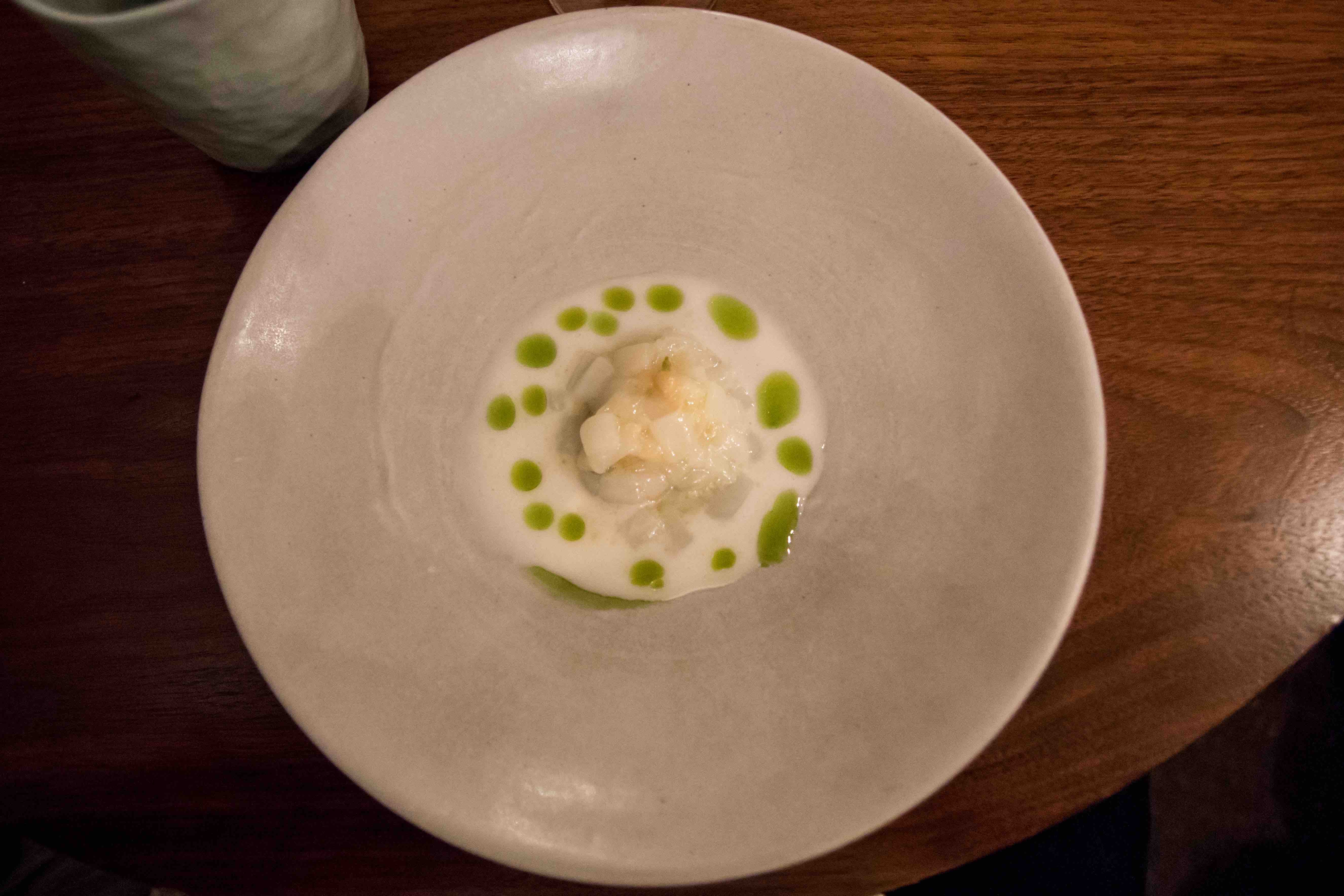 Course Three: Chopped Cuttlefish (or Pickled Jicama) in a Jasmine Sauce
Our courses diverged slightly, since I'm a vegetarian, while our photographer eats meat. But The Elizabeth, which has earned the reputation as the most visual restaurant in Chicago, not only chose substitutes that jived on a taste level, but looked similar. So, while the meat-eater enjoyed cuttlefish, the veggie was presented with pickled jicama. Both our dishes were dotted with jasmine sauce and roasted almond milk—a subtle nod to The Life Aquatic's tiger shark.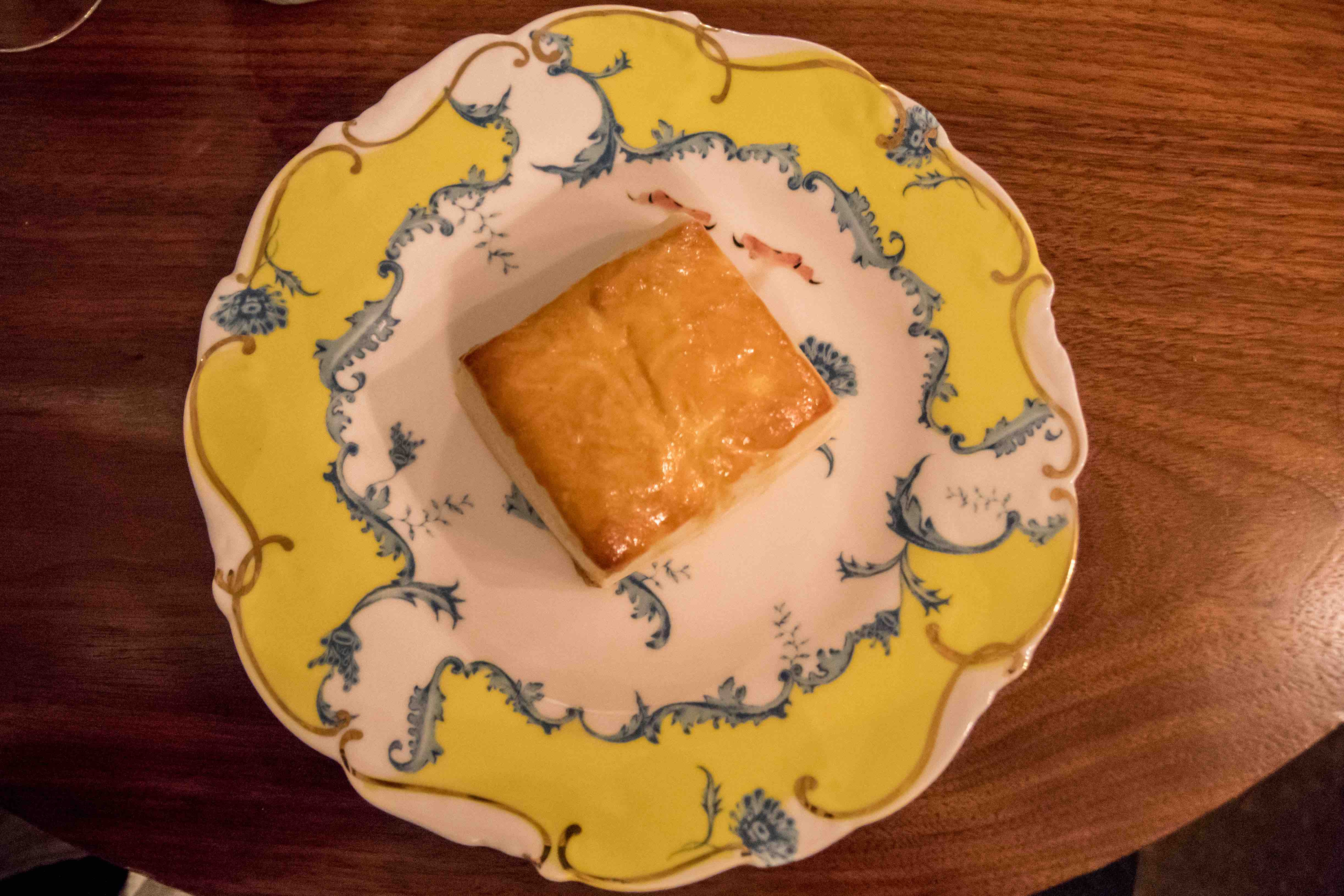 Course Four: Pain au Lait Served with Butter and Cranberry-Apple Jelly
Sure, this might have been inspired by Fantastic Mr. Fox, when the rat sees a golden "Red Remarkable" apple shortly before dying. But let's face it, you're showing off when you can slip in a bread and butter course into the mix and still keep your guests raving. Which we do, as we crack open the jelly and edible-gold covered butter and slather it over slices of rich, fluffy bread. I imagine this is what rich people eat every day. Or forest creatures who regularly break into upscale supermarkets.
Course Five: An Underwater Scene
The next course—asparagus and beets suspended in a blue gel (octopus and other "sea creatures" are blessedly served on the site)—is equal parts art piece and food. Almost on cue, the moment the Life Aquatic–inspired dish is delivered, Sigur Rós' "Starálfur" begins playing. The flavoring is such that I do my best to avoid seasoning it with my tears.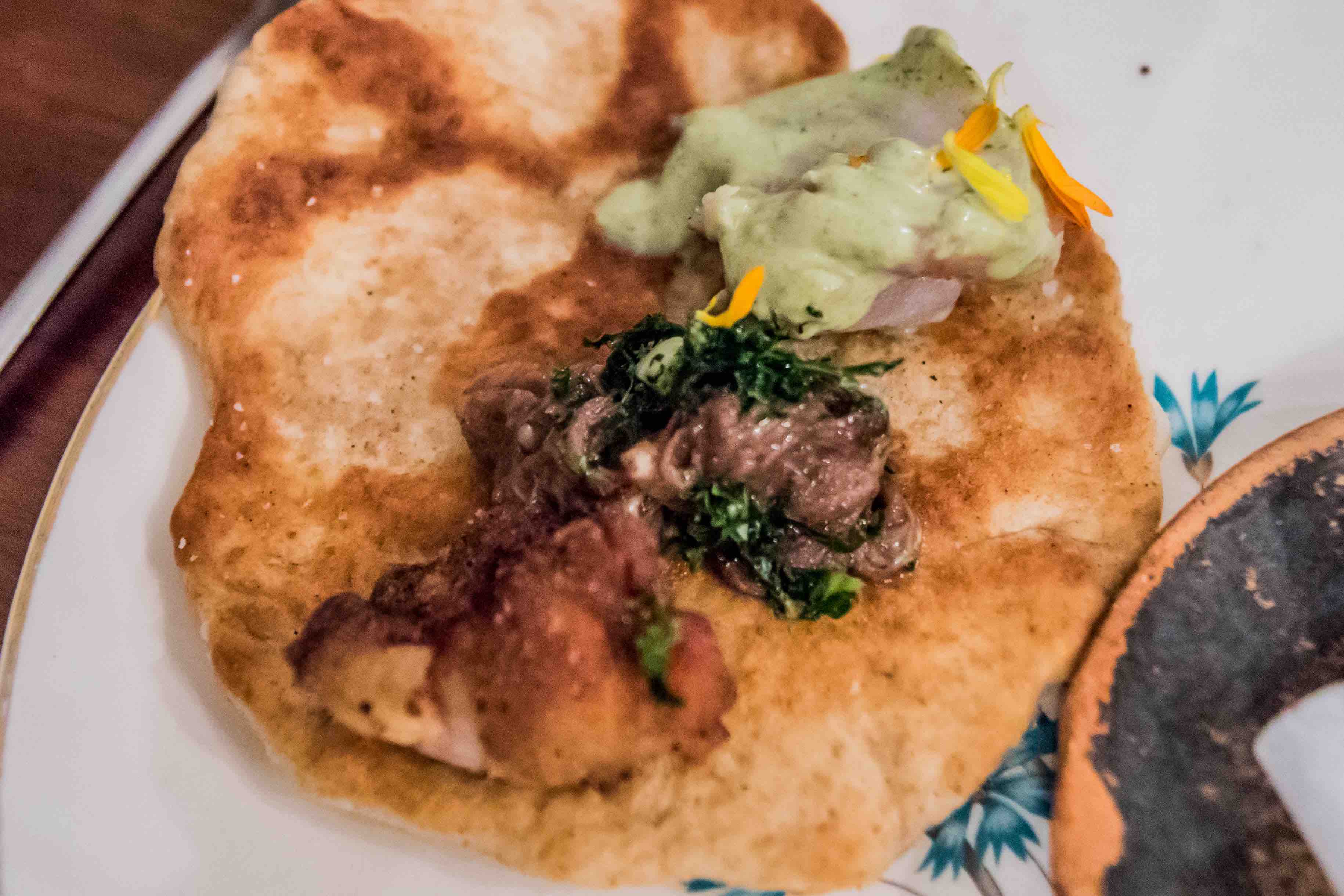 Course Six: So. Much. Indian Food.
In The Darjeeling Limited, Francis (played by Owen Wilson) orders for his brothers, insisting that they eat chicken, lamb, and fish. At The Elizabeth, we were allowed all three (or their tempeh and potato vegetarian equivalent). There are so many bowls on our table the waitress (who we later discover is Regan herself) assures us it's not as overwhelming as it looks. She leaves before we can tell her what she's registering is actually unbridled joy. I gulp down my emotions with a side of naan.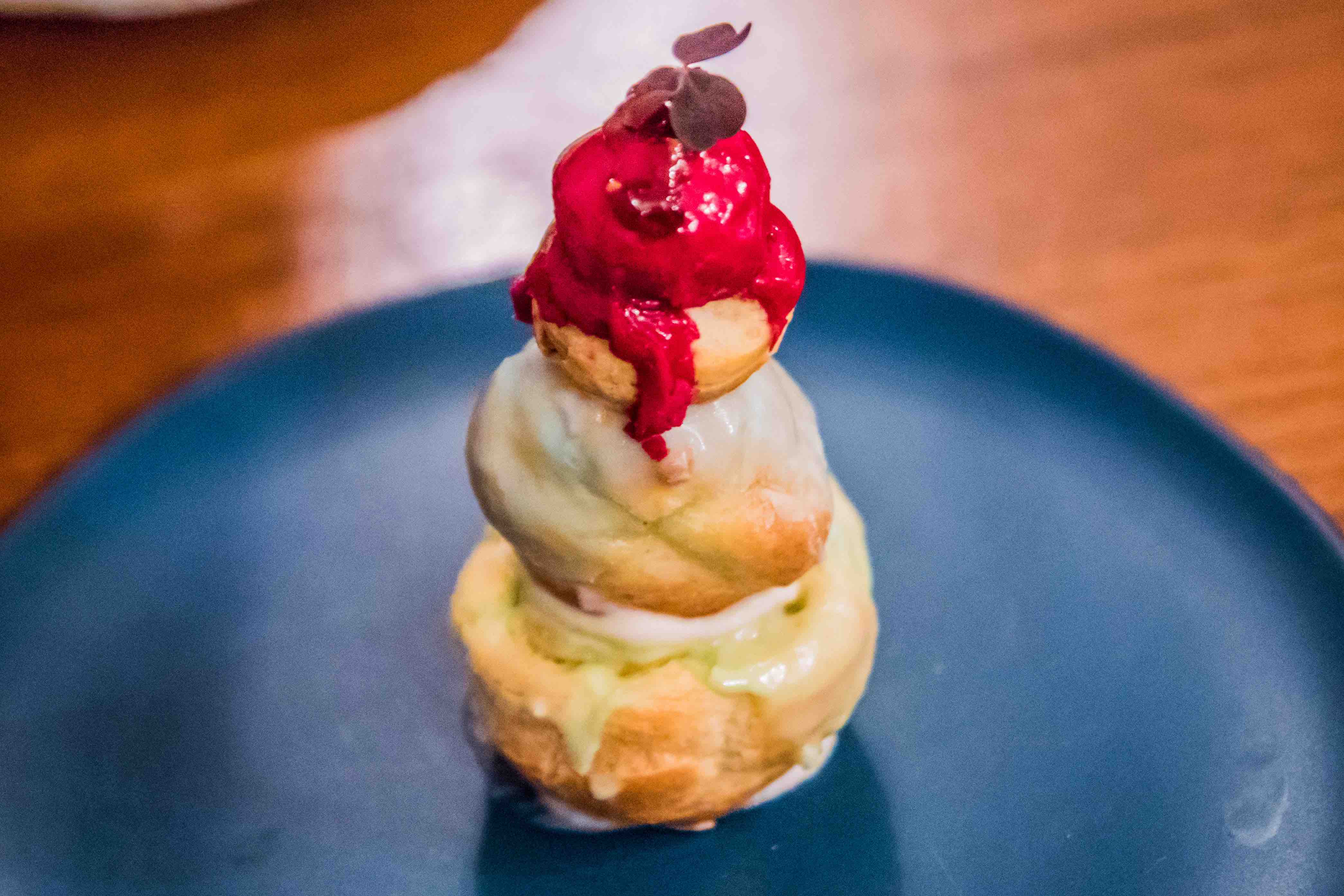 Course Seven: A Savory Pastry
Like the third act of any Wes Anderson film, I'm completely suffered at this point, but would be more than happy if this culinary adventure lasted forever. After a much-needed pause, we are presented an architecturally wondrous puff-pastry, its savory tiers dyed with parsley, blue pea flower, and beet. Like Saoirse Ronan's sweet, birth-marked baker, I am once again overcome with infatuation.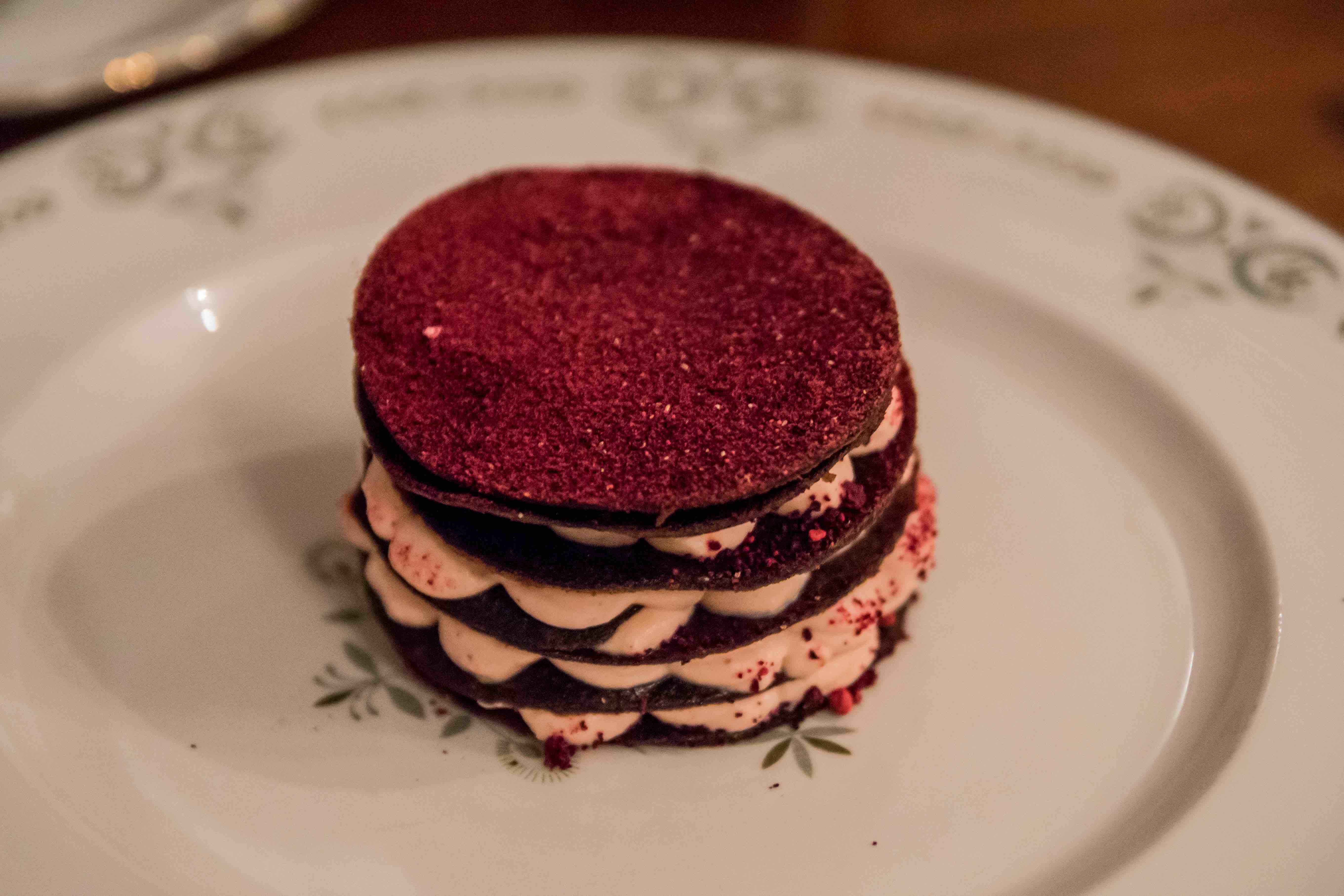 Course Eight: A Pink Cream Pastry
But wait, there's more. A pastry constructed from layers of Margot Tenenbaum–pink strawberry cream and dark rye dough, piled upward in perfect circles. Unlike the Instagram account Accidental Wes Anderson, which catalogues natural moments that line up with the director's style, this is an intentional, perfectly symmetrical tribute to his creative vision.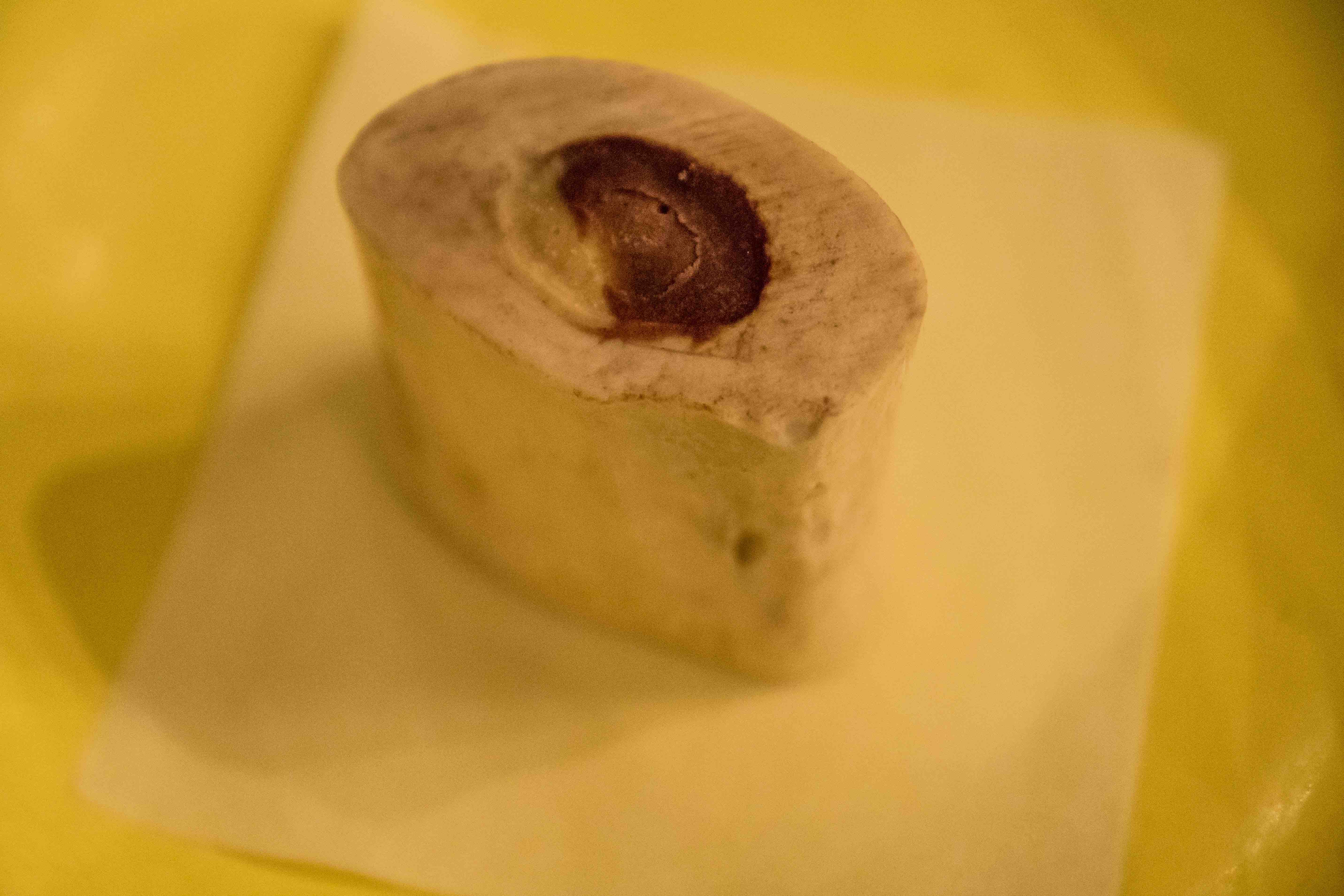 Course Nine: Ice Cream Served in a Bone
Can you really critique any meal that ends with three different desserts? Thankfully the final course, peanut butter and chocolate ice cream served in a bone as a nod to Isle of Dogs, was easily consumed in a few dainty bites. Like the finale of any Wes Anderson film, I shed a few tears. And thanks to the sheer amount of food consumed, we end with his signature slow-motion walk into the night. FL