Damien Jurado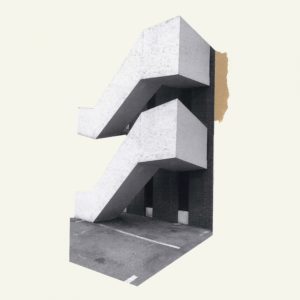 The Horizon Just Laughed
SECRETLY CANADIAN
8/10
Damien Jurado is a talented musician, but he is firstly and firmly a storyteller. Able to weave intricate scenes with poetic lyricism, he taps into the basic human desire to share our unique vulnerabilities. On Jurado's latest album, The Horizon Just Laughed, his tales aren't always profound or particularly moralizing, but they do seem to hold deeply personal meaning. Even the simplest places—an abandoned Amtrak station or a city diner—are made significant and evocative.  
The Horizon Just Laughed is a culmination of Jurado's musical career spanning over twenty years. Hailing from Seattle, Washington, he pays homage to his Pacific Northwest roots: The collection of songs, inspired by a collage of memorized places and faces, represents Jurado's coming home. This is done literally, as he often sings of the region's cities—prominently, Rainier and Seattle—and travelling back to them by way of the aforementioned train. This "coming home" is also accomplished internally, as The Horizon is his first self-produced album.
One of the strongest songs to emerge from the eleven tracks is "The Last Great Washington State," a meandering ballad wavering between mortality and loss, spirituality and identity. Jurado's philosophizing on this song—and, really, the entire album—is summed up with the line: "What good is living if you can't write your ending? / You're always in doubt of truths you're defending."
Jurado's latest is similar to previous albums in its impeccable songwriting, but sets itself apart with gentle self-realization. While Jurado's Maraqopa trilogy was inspired by a psychedelic dream, The Horizon feels firmly rooted in reality—though his meditation on this reality still contains a similar magic, marked by mentions of characters like the Mormon Angel Moroni, the easy listening composer Percy Faith, and the songwriter's own grandmother. The poetry of each song lies in the recognition of personal truths; Jurado seems to emphasize that finding yourself is best done through recognizing a place to call home.