BACKSTORY: An auteur who learned how films were made while working as an assistant to producer Ismail Merchant of Merchant Ivory Productions, and then in the editorial departments of several big-budget Hollywood productions
FROM: North Yorkshire, England
YOU MIGHT KNOW HIM FROM: His award-winning features, Weekend and 45 Years, or his writing and directing work on HBO's Looking
NOW: Preparing for the worldwide release of A24's Lean on Pete, and directing BBC Two's The North Water
Experiencing a film by Andrew Haigh is like spending time with a new friend, really getting to know them through all their flaws, fears, and idiosyncrasies. His work expresses a genuine fascination with people, and it's refreshing to hear that that's the very reason he started making films in the first place. "It helps me understand myself and the world that I live in," he shares. "I just have to feel really engaged on a character level. That's always the thing that gets to me."
In the hands of someone less subtle, Lean on Pete could have easily dissolved into an overly sentimental story of young Charley (played by breakout star Charlie Plummer) and the sweet racehorse he befriends in a desperate need for companionship. But Haigh was able to retain the essential elements of Willy Vlautin's novel, which provides the source material for the film. "His aloneness is what drew me to the story," Haigh says. "It wasn't so much about the horses, or the horse racing, or even that it was set in America, but it was that need Charley had to find a base in which he could grow." That reality of feeling isolated, combined with the erratic trajectory of love, is a tricky area that Haigh often explores.
"Most of the things we do in our lives are to try and not feel alone."
"Most of the things we do in our lives are to try and not feel alone, and the majority of people reach out through their relationships to find comfort. I think that's why I'm always drawn to them in different respects. When they fall apart or break down, you get thrown back into that maelstrom of aloneness again. It's a terrifying prospect—which is often why we stay in relationships we shouldn't." Haigh laughs briefly, keenly aware of the sudden heaviness of the conversation.
In all their remoteness and togetherness, every character in Lean on Pete is living an extraordinarily hard life. Steve Buscemi appears as a seemingly hard-edged horse owner who only knows the ups and downs of the racetrack, while Chloë Sevigny is a jockey who continues climbing on the backs of horses to avoid the miserable alternative of waiting tables. Travis Fimmel plays Charley's dad, a guy who's fumbling his way through single fatherhood despite the best of intentions. Yet there's an earnest and realistic sense of hope in the story, too. For Haigh, striking the right tone came down to ensuring that no one was prematurely judged: "I didn't want to vilify or demonize any of these people, even if they made wrong decisions or didn't do enough to help Charley," he explains. "They're struggling just to get food on their table, and we shouldn't underestimate how difficult it must be to live that every day."
To capture the authenticity of each personality, Haigh spent time at match races and local fairs in Oregon, meeting jockeys and trainers. ("It's a real hand-to-mouth existence, very different to high-end racing, where people are making lots of money.") He wrote the script while on the road, traveling through Idaho, Utah, Colorado, and Wyoming. "For me, it helps so much if you can be in the environment you're setting the film in," Haigh says. "It's a lot easier than sitting in my flat in London trying to imagine what it feels like out there."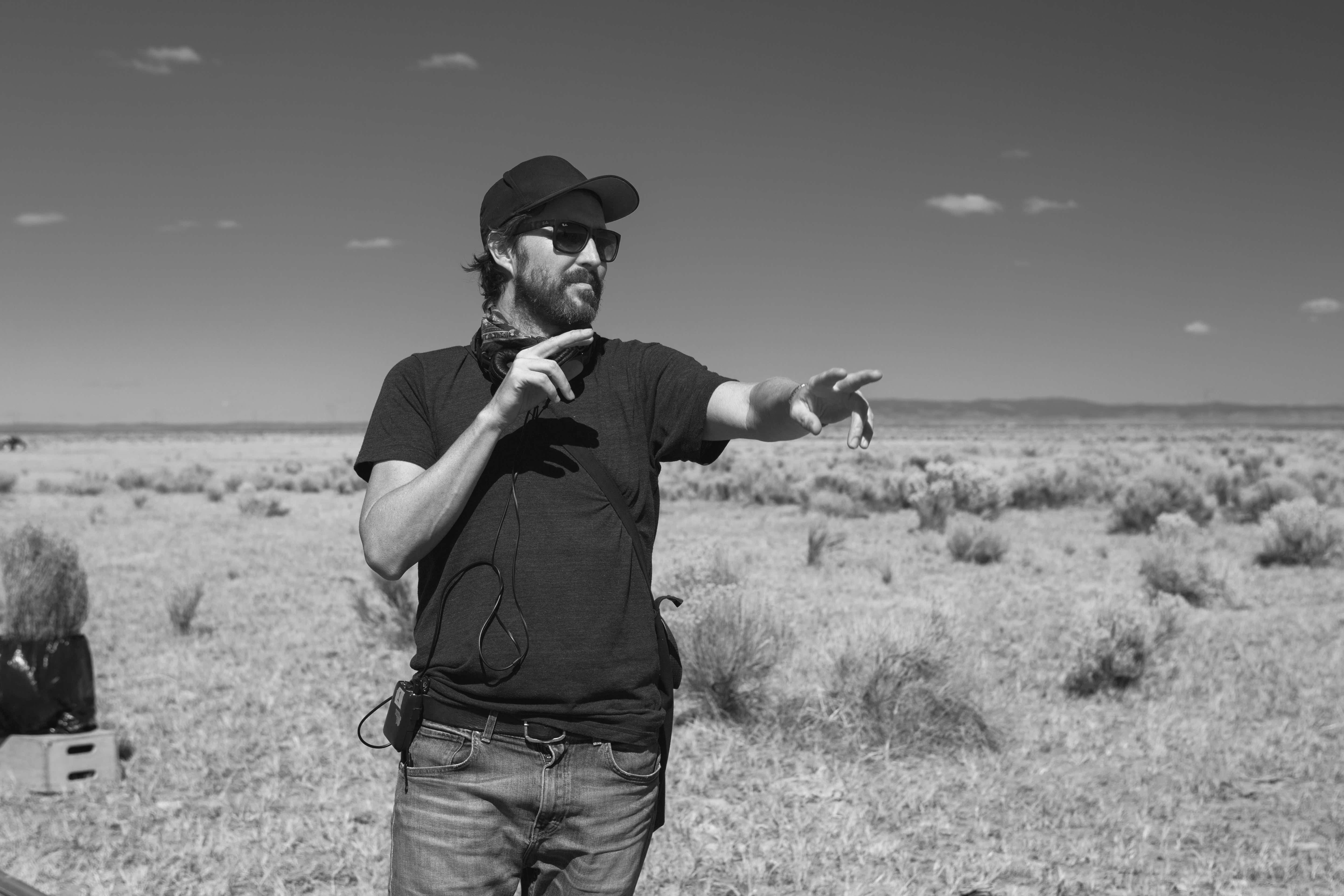 When Charley has nothing and nobody, the only living creature he can open up to is his horse—who, naturally, can't understand him. It's in this challenging time that Charley reveals the strengths and weaknesses that will inform who he becomes as an adult; the best characters continue moving through the sludge of life, even when the movie is over.
"I don't always need to know everything a character is experiencing—I just want to be able to look at their face and feel like something is happening and something is changing," Haigh explains, hinting at his creative process. Oh so delicately, Lean on Pete ends as it begins: with movements that trigger curiosity about life's mysteries. FL
This article appears in FLOOD 8. You can download or purchase the magazine here.