The Ophelias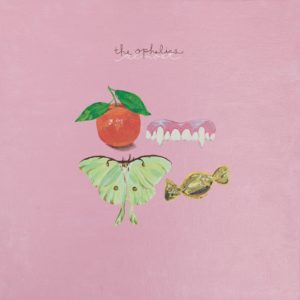 Almost
JOYFUL NOISE
7/10
When The Ophelias met during high school in Cincinnati, Ohio, they were girls playing in bands otherwise composed entirely of dudes. Rather than continue living in the background, the girls opted to join forces, and their first album, the impressive Creature Native, was self-released in 2015, and then reissued by Joyful Noise in 2017. Almost, their second LP, is thankfully more of the same: the sound of women comparing notes in the spotlight to create something unusual, beautiful, and wholly relatable.
Lyrically, Almost is a smartly observed meditation on youth and infatuation. Everyone's experience growing up is different, but crucial parts of it are exactly the same, and Spencer Peppet's lyrics crystallize that overlap. In opening track "Fog," she sings, "I wanna be warm, I want you to be warm / Please don't leave me alone, I will work for it." In "General Electric," she confesses, "I wanna be what you fantasize." And in "Bird," Peppet delivers this encapsulation: "We exist in radio silence / I have a live bird in my chest."
Produced by WHY?'s Yoni Wolf, Almost makes a lasting impression on first listen, due in no small part to the work of violinist Andrea Gutmann-Fuentes. It's lush and at times aching, marrying the punk spirit of early Raincoats records with the polish of their later work. The resulting baroque-pop-rock middle ground is gorgeous, feeling simultaneously timeless and brand new.
The most succinct way of describing Almost might be this: Kat Stratford, a character played by Julia Stiles in 1999's 10 Things I Hate About You, would love it. Her favorite bands ranged from Bikini Kill to Letters to Cleo to (of course) The Raincoats, and if The Ophelias were the ones onstage at Club Skunk, Kat and her nonconformist, Shakespeare-loving BFF would have been front and center—and that is a compliment of the highest order.