David Nance Group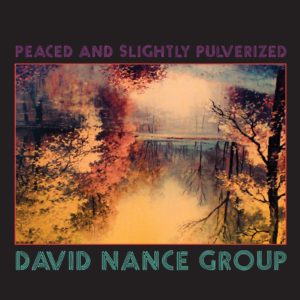 Peaced and Slightly Pulverized
TROUBLE IN MIND
7/10
To call the David Nance Group a garage rock band is not exactly fair or true. There are some signifiers of shared interests—'60s and '70s rock, specifically, and let's not forget that ragged guitar sound or their recording style, in which everything bleeds into the red and sets off alarms of all shapes and sizes. But Nance and his band are something else, something that sounds like it's coming from the basement, less concerned with niche elements and more into stripping down rock and roll to a series of feral tones.
You could say the sounds made by David Nance over the past six years have continued the legacy laid down by Peter Laughner, Electric Eels, Royal Trux, and Sic Alps—jaw-snapping riff-rock and narcotic blurts of noise with a heavy love of The Stones, blemished punk, and the guitar solo on The Velvet Underground's "Heard Her Call My Name." Nance as a vocalist is a barely decipherable mush of disjointed words and poetic flashes, like if Silver Jews' David Berman sang with a microphone in his mouth as Lux Interior used to. "Do the negative boogie!" he shouts on his last album, and the groove was so insistent and the guitars so loud that it was damn near impossible to not do the negative boogie, even though no one knew exactly what it was.
Now Nance is back with a full-on group, and opening track "Poison" is a hell-raiser of an anthem—it sounds like a muscle-bound Pavement covering "Long Black Veil." But before you can decide this is the band's Crooked Rain, Crooked Rain, they launch into "Ham Sandwich," and that visceral, blasting white noise and galloping drum beat and deep-fried oscillator is pure, anxiety-riddled blues. Two songs on the album, "Amethyst" and "Prophet's Profit," are Laserium-friendly, desert-sand-blasted rock epics in the Crazy Horse vein, but with Stooges-type squall. It is hair-raising, skin-crawlingly good stuff, if you're into jammin' on the one, passin' the pipe, or just rocking back and forth in a violent trance.