Along with the fantastic, low-key Woodsist Fest, Burger Records' annual Burgerama festival has quickly become an indie rock tradition for Californians (particularly for those who appreciate cassette tapes and denim jackets). For this year's affair, to be held on March 28 and 29 at the Observatory in Santa Ana, the fest has announced a lineup that finds them poised to break through into the big time (are you having FYF flashbacks yet?).
Not to mention the headlining acts of Weezer, Ty Segall, and FIDLAR, the endless list of headline-worthy bands and artists includes Ariel Pink, Black Lips, J Mascis, White Fence, Gang of freaking Four, Bone Thugs-N-Harmony, and many, many others.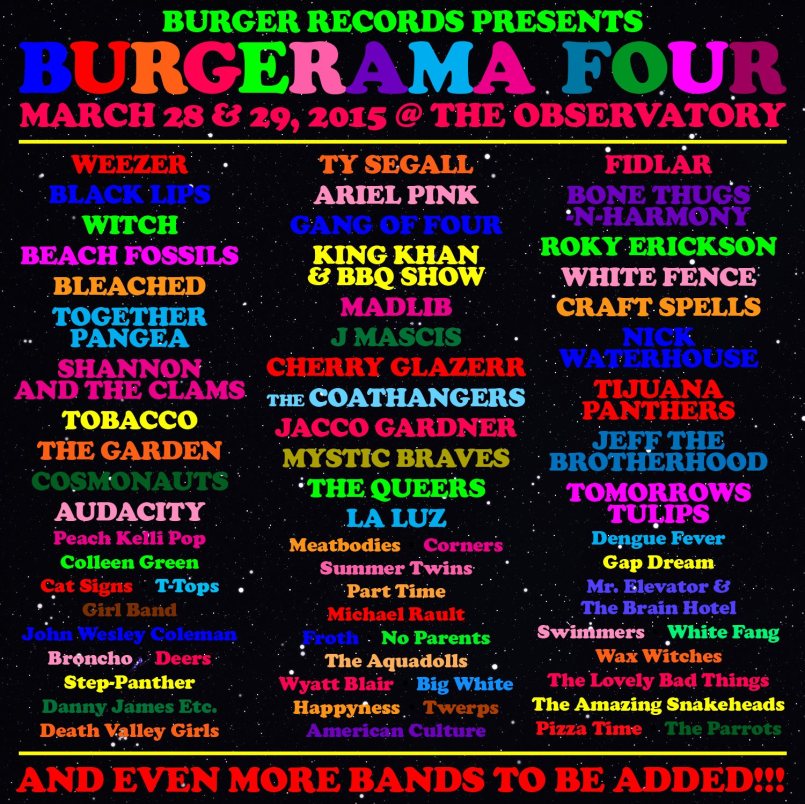 Tickets go on sale December 12 at 10:00 a.m. and, yeah, they're going to sell out.
Start re-arranging the pin pattern on your jacket, and check out the full lineup below.