The Lemonheads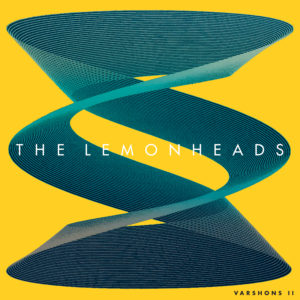 Varshons 2
FIRE RECORDS
7/10
One of the great tragedies of The Lemonheads' big mainstream breakthrough is that it happened via a cover of "Mrs. Robinson," which was included on a rerelease of their fifth studio album, 1992's It's a Shame About Ray. Yes, fifth. Another of their most successful singles, "Into Your Arms" from 1993's Come on Feel The Lemonheads, is a Love Positions song. This—if we're speaking freely—is bullshit. Evan Dando is far too good of a songwriter for a Simon & Garfunkel cover to be his main footnote in the annals of popular music.
The flip side of that coin, of course, is that the general public wouldn't know who The Lemonheads were if it wasn't for other people's songs. The new album, Varshons 2, is full of them. It's their first new music since 2009's Varshons, also a collection of covers. (The last release of actual new Lemonheads material was their eponymous 2006 album.)
Dando has a keen ear and what seems to be an encyclopedic knowledge of recorded music, and the selection of songs here spans decades and genres. The album's first two-thirds are heavy on the alt-country sound that was a big part of later Lemonheads, with lovely renditions of John Prine, The Jayhawks, and Lucinda Williams. The final third is more eclectic, going from the late-'70s thrashy punk of Eyes ("TAQN") to the reggae of one-time Dando side project the GiveGoods (the appropriately named "Unfamiliar") to the sheer beauty of Nick Cave and the Bad Seeds' "Straight to You." And the "Round Here" on Varshons 2 belongs not to Counting Crows but to Florida Georgia Line, who speak to Dando for reasons unknown.
It's unclear why these thirteen songs are being presented in the same place, but it's ultimately not worth thinking too hard about. If you're paying attention to The Lemonheads in 2019, you know that the band has been inconsistent (to say the least), and you're probably happy to hear from Dando at all. He knows these songs by heart, and it feels like he recorded them in an afternoon, with the chords and lyrics at the ready. It might make you pine for the days of Car Button Cloth, but Varshons 2 is nevertheless an enjoyable listen. To quote Eagles' "Take It Easy," the album's closing track, lighten up while you still can.