Karen O & Danger Mouse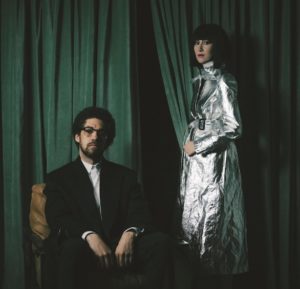 Lux Prima
BMG
7/10
With The Strokes' Julian Casablancas departing NYC for rural Upstate New York, Interpol's Carlos D having long since disappeared into the ether, and Fischerspooner's cultural-in-joke machine languishing in the conceptual repair shop, it's hard not to feel a few strong pangs of nostalgia for the heady, sexy, subversive New York of 2000-2005 (or thereabouts).
Yeah Yeah Yeah's uber-goddess Karen O also gave birth to a baby back in 2015, and has since been busying herself with all manner of mom stuff. But she's returned to music, and her new album is titled Lux Prima, Latin for "First Light." It's in partnership with that oh-so-prolific producer Danger Mouse, a pairing that seems almost fated to happen.
The opening/title track is intrepidly epic right out of the gate, with a lavish, Gabriel-era Genesis introduction giving way to a cool, Euro sexiness—falling somewhere between Air and Gorillaz. Fascinatingly, Ms. O recites a bit of existential ego abdication: "I'm nowhere, I'm no one, I'm nobody." But come on, who could actually believe that?
Later, over the Henry Mancini disco of "Turn the Light," she promises "Tonight my love will turn to light." "Leopard's Tongue" keeps up the retro-grooves and affirmations: "All that's left is my flesh and bone / Nothing I own."
Despite its flawless production, Lux Prima is a noticeably restrained affair, considering what a feral creature Karen O has always been. She does let loose some, with a few savage howls on the unfettered feminist anthem "Woman," doing Motown as if it had been invented by Page and Plant. (You have to hear it to believe it.)
"Nox Lumina" (Latin for "Night Lights") concludes the album like a twenty-first-century "You Only Live Twice" —and one might be tempted to conclude that Karen O has become something of a Shirley Bassey for the post-post-punk generation. But ultimately, she's like no one else on Earth, and while that inimitability might be toned down here, that doesn't make it any less special.