Modest Mouse has just released "Lampshades On Fire," their first official single in nearly eight years, and it is three minutes of unadulterated, toe-tapping goodness. "Lampshades On Fire" isn't exactly a brand-new track, though; they've been playing it during live shows for the last three years, but this is the first time it's been recorded to be released.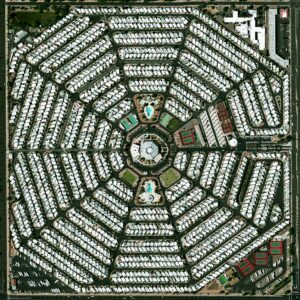 Isaac Brock has a way of turning even the catchiest songs into something brooding, thanks of course to his distinctive growl, and this new track finds him back in top form—definitely a good sign looking forward.
The new album, entitled Strangers To Ourselves, will be released March 3 via Epic Records, and is the band's first LP since 2007's We Were Dead Before the Ship Even Sank. And though a tracklist has yet to be released, Modest Mouse's online store is now taking pre-orders.
Listen to "Lampshades On Fire" below.