Carly Rae Jepsen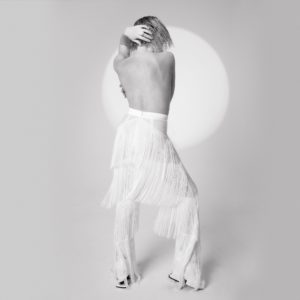 Dedicated
SCHOOL BOY/INTERSCOPE
7/10
The cult queen of pop has returned! Some will argue that she never really left, but Carly Rae Jepsen's nearly three-year silence was deafening. Last year, we got a taste of new material with the self-gratifying "Party for One," and then graciously received a couple more singles in the build-up to Dedicated ("Now That I Found You"/"No Drug Like Me," "Julien," and most recently, "Too Much").
Right off the bat, you can tell which tracks on the new record have the "Run Away With Me" catchiness, though a few fresh elements can be found deeper in the mix. Dedicated takes the pop formula Jepsen has run with for years and wisely adds some more obvious R&B elements. The 1975 has progressively done a similar thing with their releases, from their debut up through A Brief Inquiry Into Online Relationships. Pop and R&B are inevitably intertwined, something Jepsen helps prove in unique ways.
Imagine listening to Whitney Houston's "I Wanna Dance with Somebody" through a Jonas Brothers A Little Bit Longer–era filter. That's what the album's third track, "Now That I Found You," feels like—and it's the ghostly embodiment of pop music's past, present, and future. The beat is inherently Carly Rae, but the stylistic addition of choral vocals on each repetition of "coming alive" gives the nostalgic rush of The Bee Gees' "Stayin' Alive," and the range of Jepsen's vocals on the high notes elicits comparisons with Nick Jonas climbing his way to the vocal summit of "Jealous."
If The Bee Gees are pop's past and some combination of The Jonas Brothers' projects are pop's present, Carly Rae Jepsen has every right to be pop's future. She pushed the genre forward in 2011 with "Call Me Maybe," and again in 2015 and 2016 with Emotion and Emotion: Side B, and she's doing it once more with Dedicated. It's fun, it's frivolous, it's insightful—but most importantly, we're hearing Jepsen continue the story she started with Curiosity's innocent flirtation and developed through Emotion's self-actualization, resulting in Jepsen knowing her worth and settling for no less, personally or romantically. She went through a damn lot of heartache to get to this point, but this record shows us what she's become: optimistic, unapologetic, head-over-heels in love with herself.