The Raconteurs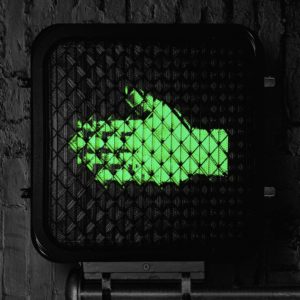 Help Us Stranger
THIRD MAN
7/10
Raconteurs albums have always felt like the space for Jack White to play it straight. His work with Meg filtered country and blues vernaculars through the prism of modernity; his albums with The Dead Weather are always moody and impressionistic; his solo output has grown increasingly eccentric. Indeed, arriving as it does with its arsenal of riffs, its conventional rock and roll structures, and its comparatively linear sense of narrative, Help Us Stranger—the third album from White, Brendan Benson, and co—may feel almost like a tonic for those befuddled by last year's bizarro-world Boarding House Reach.
But with Jack White, of course, nothing's ever quite what it seems on the surface, and if Help Us Stranger sounds initially like a pure classic rock throwback, a closer inspection reveals it to be more pastiche than scale replica. Sure: "Bored and Razed," the barbed album opener, throttles and lurches right out of the gate, a headbanger's ball. But "Don't Bother Me" splits the difference between pummeling punk and ornate, Queen-like harmonies, sounding simultaneously ruthless and weirdly delicate. "Shine the Light on Me" has a title that may remind you of The Rolling Stones, but a few Prince-ly whoops and wails may put you in more of a Purple Rain state of mind. Even a cover of Donovan's "Hey Gyp," which should be a moment of comforting familiarity, feels just a little left-of-center with its chunky riffs and staticky vocal distortion.
At its best, Help Us Stranger feels like a sandbox album—a convincing argument that all the tropes you can still hear on your local classic rock station remain endlessly malleable, open to interpretation and reappraisal with each new generation. That the album is a great deal of fun, never flagging in its momentum, is an added bonus, enough to smooth over whatever momentary annoyance is engendered by White's tics that are by now just a shade too predictable; like the old-timey record sound effects that open the quasi-title track "Help Me Stranger," or his curmudgeonly rant against "all your clicking and swiping" on "Don't Bother Me." 
Maybe it's no big surprise that White provided the album with its most grippingly manic moments, but it's Benson who provides its heart, especially in his rustic coda to "Somedays (I Don't Feel Like Trying)." "I'm here right now / I'm not dead yet," he chants over back porch twang—a moment of (relative) earnestness that isn't exactly novel, but is life-affirming nonetheless.