Son Little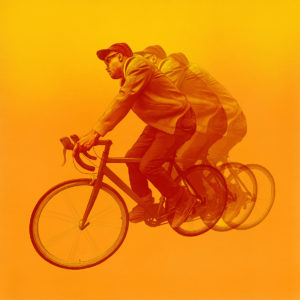 aloha
ANTI–
7/10
The narrative behind aloha—Aaron Livingston's third full-length as Son Little—is one of relinquished control. A low-key auteur, Livingston is used to making music that's purely a product of his own vision, writing and producing and doing most of the playing all by himself. The conceit behind aloha was to force himself to cede autonomy: He wrote the album in a week and decamped to a Paris studio where Renaud Letang (best known for producing Feist) handled production duties. These are meaningful creative shake-ups, though it should be said that aloha sounds like a Son Little album through and through; Livingston plays nearly all the instruments himself.
Even so, there's something to be said for the attempt to surrender control and lean into the process. There's a palpable joy and freedom to these recordings that make it the most appealing Son Little album to date. The songs themselves benefit from a lack of spit and polish, as Livingston has always been a bluesman at heart. His compositions here are raw, unvarnished extrapolations of old country-blues and early rock and roll tropes, and they're all the better for sounding a bit shaggy. And if Livingston has an old soul, he's by no means stuck in the past, something evident from the SoundCloud-style naming conventions in some of these songs ("bbbaby," "about her. again"). 
The formalist slant of Son Little means these songs are instantly familiar, yet they're also never quite as you'd expect them to be. With its hand claps and swanky groove, "hey rose" could have been pure retro R&B in a lesser artist's hands; Livingston and Letang channel its primitive energy through scuzzy bass and cheap keyboard tones, giving it a homemade feel that plays well against Livingston's ramshackle, one-man-band swagger. Such textural juxtapositions are present on nearly every song, several of which pair Delta-blues guitar licks with tinny drum loops that sound borrowed from a Mac DeMarco record. 
Livingston sounds desolate and doleful on "o clever one," a haunted blues cut that opens with gentle finger-picking and analog tape hiss. It sounds for a split second like straightforward revisionism, until field recordings and spooky sound effects turn it into a warped piece of studio-craft. It's one of many songs here that attest to an artist who's interested in interpreting the past without recreating it, and who sounds like no one but himself, under any circumstance.