Few people understood the late Ol' Dirty Bastard better than the RZA. The cousins rose to prominence in the early 1990s as key members of the Wu-Tang Clan, the iconic rap collective whose impact on pop culture stretches from music to fashion to film. After a wildly successful solo career, memorable award show appearances, legal issues, and substance abuse problems, ODB died of an accidental drug overdose in 2004. He was thirty-five.
Amazon Music just released Unique: 'Return to the 36 Chambers' 25 Years Later, a mini-documentary celebrating the anniversary of ODB's landmark debut LP, 1995's Return to the 36 Chambers: The Dirty Version. Primarily produced by the RZA, the collection built on ODB's sometimes outlandish and larger-than-life persona. RZA insists, though, that there was always a method to ODB's perceived madness, as detailed in the documentary and in our exclusive Q&A.
It is touched on briefly in Unique, but why were oldies and soul music in particular so important and so impactful to both ODB and you?
That's what our parents listened to. I have so many childhood memories of being in his house, which was a music house. They could be considered a middle-class black family because both parents worked. They had a great stereo system, turntables and all that. They brought home new records every week, adding on to the sizable collection that they already had. That music was played in the house so much. My mother, we had a welfare house, but we still had a nice vinyl collection. My mom still had that plastic on her couch in the living room. We'd sit there and play that music and it was real special for us.
The second angle of it was that in our teenage years, I think it was, we ended up discovering more and more soul music. Being into hip-hop and going breakbeat hunting, which we used to do, sometimes you may buy a record because of the cover. You may know of The Delfonics, but you only knew one or two songs. You heard of Blue Magic, but you knew three or four songs. So we ended up buying a lot of records during our teenage years that we would play and vibe out to. Back then it was all about who can make the best breakbeat tape and the best slow jam tape.
The battle was mostly between me, Dirty, and his older brother Mark. Mark, he made the best ones. He'd throw in something that you had never heard, whether it was from Stevie [Wonder] or Marvin [Gaye]. He had a real good ear for that. So by the time Dirty was like seventeen, eighteen, that's all in our DNA and that becomes part of our expression of hip-hop. When we were eighteen, nineteen, a lot of the R&B that was being shared with the world wasn't our cup of tea. We wanted the soul, the vibration that made you move inside.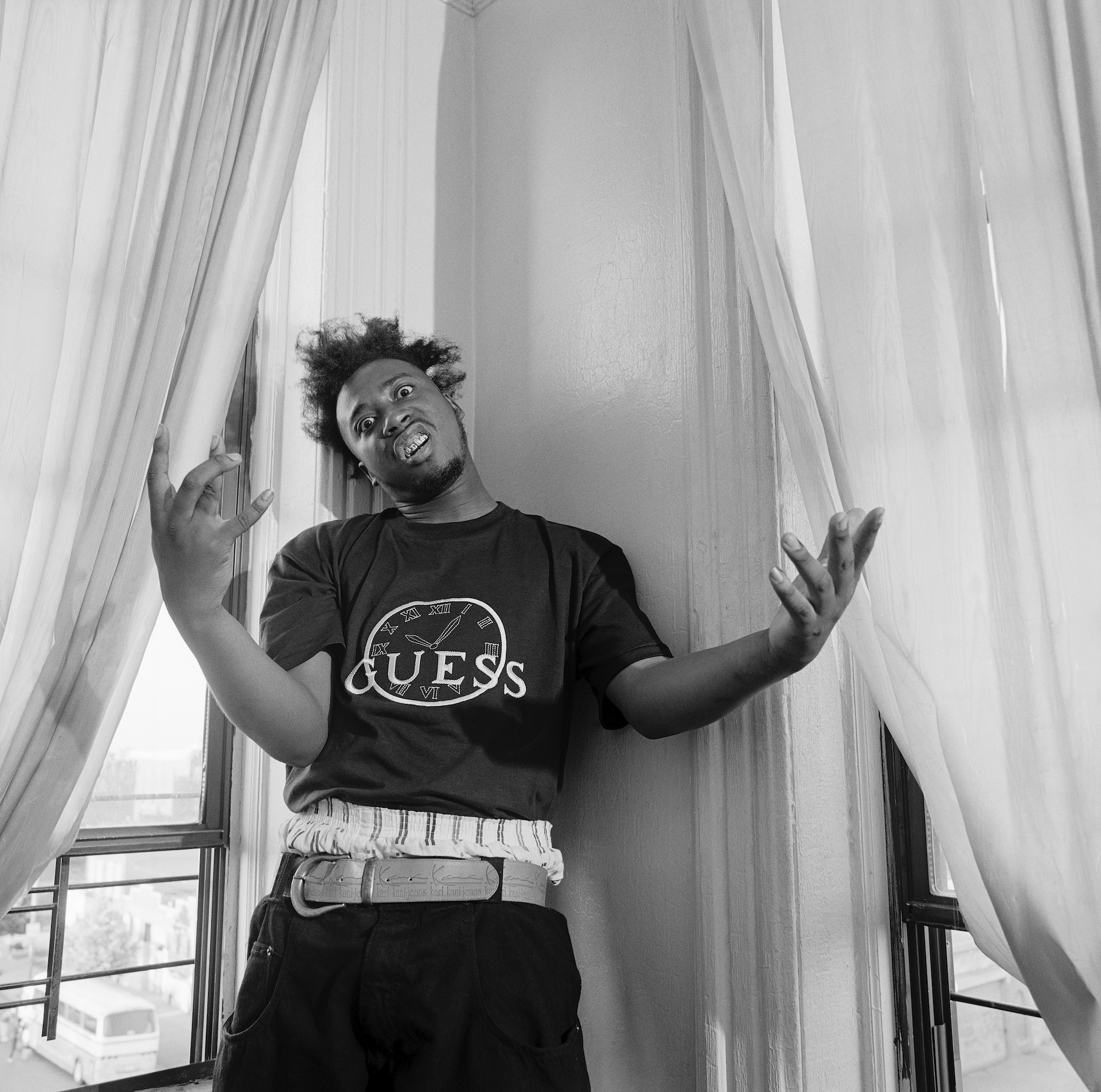 Given Dirty's love for both soul and hip-hop, how did that play into his being so unpredictable musically and vocally?
One thing about ODB musically and vocally was that by the time we do Return to the 36 Chambers, he'd been MCing for close to ten years. If you do something for ten years, you're going to get that mastery level. He's been hanging around the house and doing zany things since he was six years old. Now he's an artist who has the chance to express his art. He was conscious of what he was doing. It wasn't like he was making mistakes. He said something to me early on, when we were recording [Wu-Tang Clan's debut LP, 1993's Enter the Wu-Tang] 36 Chambers, and that was that, "It has to be natural. It's natural, God." When we did "Shame on a Nigga," he did that shit in one take. The hook, too.
I was like, "All right. Do that over." He was like, "Nah. I'm not doing it over. That's it. I'm telling you. Trust me. That's it. That's real." He was about capturing spontaneous combustion. That was part of his delivery, part of the entertainment, and part of his energy. So, it wasn't only because of the soul music infusing into him. It was actually his comfort, his confidence and knowing that he himself was the vehicle of art that had an attractive power. He says it in the song "Raw Hide."
"He was about capturing spontaneous combustion. That was part of his delivery, part of the entertainment, and part of his energy."
As we get older, we understand lyrics more. At the time, people just took it like, "Whatever." But he said, "You're a crossbreed, I'm a knowledge seed / I want action! That's what I need / I never put doubt on my mind / 'Cause I know when I touch the mic it's the rhyme." He's not doubting anything. He knows that when he gets on the mic, that's it, baby.
Absolutely. In the documentary, it also talks about how he would say, "Don't be afraid." How do you think his lack of fear affected him as a person and musically?
I think his lack of fear led to a strong expression of freedom. When you fear, you're not free. If you want to be theoretical about it, it is really the last chain to break from mental slavery. He broke it. That lack of fear, it definitely appeared in his music and in his art. Being his family, being his cousin, it also appeared in his life. If you get shot in Brooklyn, you're most likely going to move. Nah. He was right back in the same neighborhood where it happened because he wasn't scared. He gave up fear years before the world met him.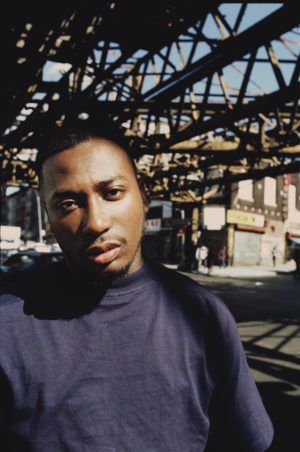 It's also touched on in the documentary, but since you knew ODB personally as a family member, why was it so important to him to find a wife and to have a family?
He comes from a family where his mother and father were married, lived together, had children. He saw family life, and I think when you see it, you look forward to having it again for yourself. Most of the Wu are single mother kids. Dirty and GZA are not. But I think for Dirty, he fell in love early with his wife. And, it wasn't easy for him to go visit her. You had to walk through the jungle. There were always dudes out there like, "Yo. You ain't from this building." It was a war for him to be with her. He knew what was destined for him. They got married, had children, and had that foundation.
"When you fear, you're not free. If you want to be theoretical about it, it is really the last chain to break from mental slavery. He broke it. That lack of fear, it definitely appeared in his music and in his art."
He was a man that studied [The Five-Percent Nation's] Mathematics, and Mathematics told you that the Universe consists of the Sun, Moon, and Stars, and that that's evolved into Man, Woman, and Child. You need that to have a complete Universe. What's the use of the Sun if it's not shining life? What's the use of the Moon if it's not reflecting that, and the planets receiving it? Those principles were strongly in his psyche and he lived by that all the way up to the point where he said [at the 1998 Grammys], "Wu-Tang is for the children." It still comes from that same principle.
There's a lot going on as the world grapples with COVID-19. I know you directed the film Cut Throat City that was supposed to premiere at SXSW last month—but like a lot of events, it was cancelled. How are you adjusting and adapting?
I'm being patient, just like the rest of the world. I'm staying in. I'm following orders of the state and the federal government telling us to stay in our homes. Me and my family are in. I haven't been outside for about fourteen days. Of course, personally it's disappointing that my film didn't get to premiere. We had so many plans for the film. Now it goes back into the cabinet, I guess. But that's a small sacrifice or small loss compared to what people are losing every day. I'm just one of those people that's wishing the best for everybody out there. If I would've stayed in science class, maybe I'd be helping in a different way. But right now, I'm just doing the best for my family and keeping still.