In a recent interview with Marc Maron, Ty Segall talked about the multiple talents of his frequent collaborator and bandmate Mikal Cronin, referring to him as "the secret weapon." For anyone that's ever taken a look at the liner notes of an album that he appears on, however, that secret's been out, as his credits range from alto sax on Thee Oh Sees' Drop, to the string arrangements on Segall's latest, Manipulator.
Putting his talents to good use, Cronin is now returning to the solo dimension for MCIII, his third album, due out May 5. And as you might have guessed, he plays nearly every instrument on the LP, including the French horn, trumpet, and even something called the tzouras, which is a traditional Greek instrument. Go figure.
You can stream the first single, "Made My Mind Up," and check out the tracklist and cover art for MCIII below.
MCIII tracklist
1. Turn Around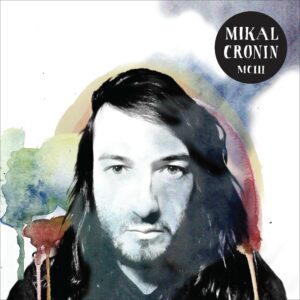 2. Made My Mind Up
3. Say
4. Feel Like
5. I've Been Loved
6. i) Alone
7. ii) Gold
8. iii) Control
9. iv) Ready
10. v) Different
11. vi) Circle
MCIII is out May 5 via Merge Records.