Run the Jewels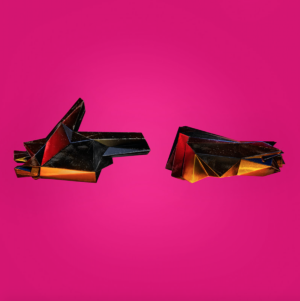 RTJ4
BMG
8/10
RTJ4, the fourth collaboration between Killer Mike and El-P, arrives at a harrowing flash point. In the wake of a series of police killings, most prominently the murder of George Floyd, protests have roiled the country with communities demanding reform. New music feels feebly inadequate at a time like this, ill-suited to diagnose or fix problems as deeply rooted and stubbornly intractable as the systemic racism that brought us to the current impasse. 
But if any music is capable of meeting the moment, it's new Run the Jewels. RTJ4 arrives after the duo's lengthiest absence since their 2013 debut, and their alchemy somehow sounds both pointedly different and substantially unchanged. Killer Mike and El-P have both maintained their essence—Mike aggressive, and impassioned, El stocked with rapid-fire jokes, colorful imagery, and smirking asides. 
But the duo's sharpest edges have been smoothed out a bit, tempered by a certain wisdom that counterbalances the rage. RTJ4's timeliness doesn't mean it has answers for us, exactly. They're still mad as hell at the deeply entrenched structural forces suppressing and often actively harming their communities, from the persistent strain of police violence to the legal and bureaucratic roadblocks that prevent accountability to the corporate media that monetizes the resultant fear—but they're just as reflective as they are incensed. This is perhaps best encapsulated in Killer Mike's searing speech to Atlanta protestors, which sought both to indict the sins being protested and to temper the anger of the protestors.
This all makes for an album both cerebral and primal-scream angry. Both rappers are in prime form; El-P is cuttingly funny and incisive, and Killer Mike has rarely been better. Plenty of fun is had (see "goonies vs. E.T." and the sneering throwback "Ooh La La," featuring DJ Premier and Greg Nice), but RTJ4 is at its most potent when it's at its most topical, with El and Mike continuing to expertly walk the tightrope between righteousness and preachiness. The epicenter of the album, "Walking in the Snow," is particularly powerful, lashing out at the education system and organized religion, and memorably recreating a scene eerily similar to the slow eight minute and forty-six-second murder of Floyd. It isn't prophecy, just history repeating itself. And El-P and Killer Mike have been around long enough to know it will keep happening until we do something about it.