HAIM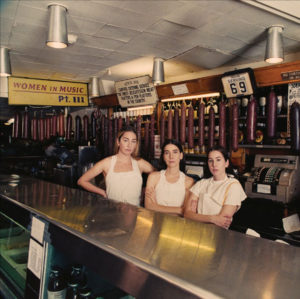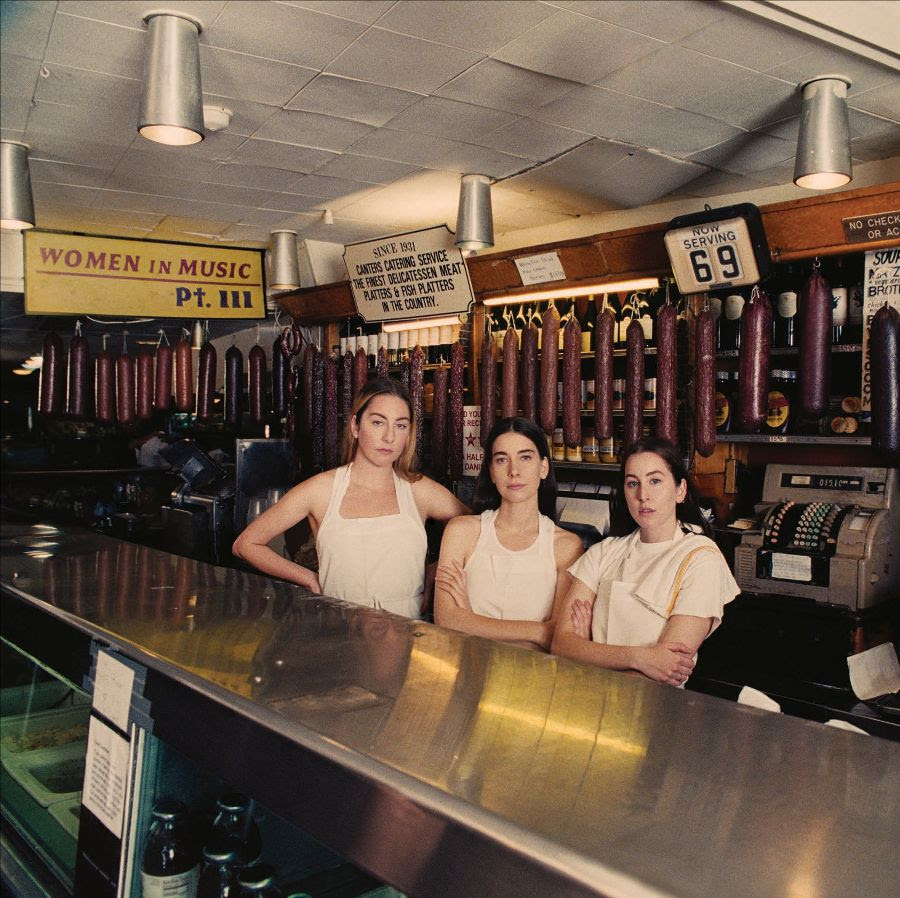 Women in Music Pt. III
COLUMBIA
8/10
Is it possible for an album to sound simultaneously like triumph and retreat? Consider the bewitching case of the third HAIM album, drolly titled Women in Music Pt. III—as confident in its charm as anything they've ever done, yet also notably low-key. It follows 2017's Something to Tell You, a glistening tower of hooks and harmonies that really should have been a summer blockbuster. For whatever reason the album didn't catch fire quite like their debut, but WIMPIII doesn't sound chastened so much as liberated: Free from the expectations of another pristine pop confection, the HAIM sisters holed up for a decidedly scruffier, looser, more intimate take on their signature sound, channeling sisterly harmonies and ingratiating earnestness into a series of basement tapes, after-hours jams, and loose-limbed experiments. It's their richest material to date; the HAIM gang has always made their music sound effortless, but here they sound genuinely unencumbered.
None of this is meant to suggest a total makeover. Team HAIM is still a proud purveyor of premium bops, as on the let's-stay-together jam "Don't Wanna," vintage R&B that conceals deep anxiety under breezy hooks. But there's also an exploratory spirit here: Check the pulsing drum-machine reggae of "Another Try," or the goofy hype-man schtick in "3 AM," irresistible new-jack swing that's lovingly warped with garbled sound effects. There are also songs that re-contextualize the HAIM value proposition: "Leaning on You" captures their tightest vocal arrangement and their most dead-serious confession ("It takes all that I've got not to fuck this up"), packaging it as spindly, featherweight folk.
WIMPIII is tuneful and jammy enough to do just fine as this summer's beach soundtrack, and yet it is also an album that sounds in retrospect like it was tailor-made for the quarantine life. HAIM's introspection has generally taken a backseat to their sing-along pop majesty—but these songs have an unmistakable spirit of isolation; it's not just "I Know Alone," which conjures solitude's dark seduction, but also "Los Angeles," about the strange displacement of needing a change of scenery but not wanting to leave home. For what it's worth, it's the first time a HAIM album has featured a song with a proper noun for a title, and it does indeed hit with a kind of specificity that feels new. Its simmering melancholy is as ragged and as comforting as the breathy saxophone that opens the song.
The album is carefully produced by Danielle Haim with long-time co-conspirators Rostam Batmanglij and Ariel Rechtshaid, who fill these visceral tunes with strange textures and sonic discursions. Among contemporary bands, only Vampire Weekend rivals them in creating such lovingly detailed pieces of studio craft, and all those little reference points go a long way toward enhancing the album's shut-in, late-night vibe; you could certainly fill an evening just cataloging the little bits of tape hiss and sound effects that pop up. WIMPIII is just the kind of album to warrant and reward such obsession: Each HAIM record creates its own little world, but this one feels like the deepest and richest one yet.