The Flaming Lips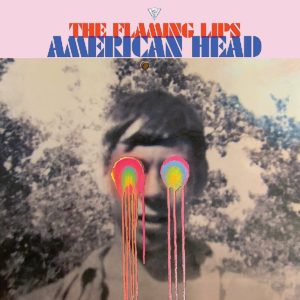 American Head
WARNER
8/10
Just when you thought the union of bubble boy Wayne Coyne, Steven Drozd (the instrumental version of a Swiss Army Knife), Scott Booker, and longtime producer Dave Fridmann couldn't surprise its faithful listeners beyond the freakadelic fairy tales of Embryonic and King's Mouth, or the maudlin meet-ups of The Terror or Oczy Mlody, The Flaming Lips return to their very real heartland roots and, therefore, something far from the space operas of their 21st Century. Or is it so far away?
On American Head, going back to the band's past means something more richly Oklahoman in scope and sound—an eerily folksy slew of anti-majestic ballads with far less of Fridmann's  usual dreamscape frippery than we've come to expect from the Lips. Squeakily sung in Wayne's most Neil Young–ish voice with lyrics (seemingly) personal in nature, Coyne's Okie teen lovers become each other's gods ("My Religion Is You") and move marijuana in a kingdom of their own making ("You n Me Sellin' Weed") while enjoying the simple pleasures of vibing out with psychedelic insects and flora ("Flowers of Neptune 6," "Watching the Lightbugs Glow"), staring at raindrops (the Kacey Musgraves–assisted "God and the Policeman"), and living a life in the midday sun where being high all the time (most of the rest of American Head) is the goal.
This doesn't mean that Coyne's characters are idyllic and chill (or that spaceships aren't in the offering—they are). His dreamers aren't exactly miscreants, but they're hardly innocents either, and their day-to-day existence comes with reverberations and ramifications. The family moonlight drive of "Dinosaurs on the Mountain" and its sweeping arrangement is a paradise lost without the ugly demons. "At the Movies on Quaaludes" ends in aging and consequence. And yet, Coyne and his crew manage something gentle (despite the ominously breathy 10cc-meets-MGMT tone), folksy, and homespun—a peculiarly placid and earnest sound only this collection of artists seem capable of making.
Lest you think that means the Lips lack for noisy theatrics or dramas, there's the epic, 1950s-spawned death song (think tear-jerking splatter platters such as Jody Reynolds' "Endless Sleep" and The Cheers' "Black Denim Trousers and Motorcycle Boots") "Mother Please Don't Be Sad," which crawls through the wreckage of one of Coyne's favorite teen tales—an armed robbery he experienced as a fry cook at Long John Silver's. For all of its finality, there's something uplifting and tender about this mom-and-son moment, a feeling that lingers across the entirety of The Flaming Lips' best and most fully realized albums since The Soft Bulletin.