Osees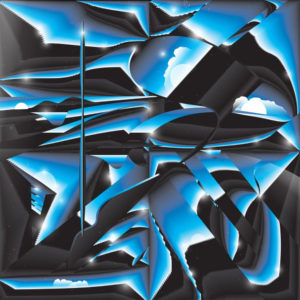 Protean Threat
CASTLE FACE
6/10
Whether going by Orinoka Crash Suite, Orange County Sound, OCS, The Ohsees, Ohsees, The Oh Sees, Thee Oh Sees, Oh Sees, or—as on this 23rd album in 17 years—Osees, the experimental art-noise outfit headed up by John Dwyer is as capricious and consistently inconsistent as the band's ever-evolving moniker. Which is to say the thirteen tracks that make up the Californian band's newest record, Protean Threat, are as oddball and incohesive as should be expected. And therein lies its charm.
Instrumental sixth song "Wing Run," for example, sounds like an amalgamation of video game music as it's developed over the years, though with the bulk of it approximating a stoned Nintendo soundtrack going into overdrive. And that's one of the more accessible tracks. The whole thing begins with "Scramble Suit II," a frenzied cacophony of grating sound that morphs into a childlike melody before becoming deliberately unlistenable again. Of the songs on this record, it's probably the worst choice for an opener, which you know is precisely why it was chosen.
Elsewhere, "Upbeat Ritual" is a catchy post-punk jingle that almost sounds like an actual song, while the trippy grooves of "Said the Shovel" introduce some tenderness into the equation—before, of course, devolving into a psychedelic waltz that Country Joe and the Fish would have been proud of. There's also the erratic, wizard-like vibes of "Toadstool," the laid back yet breathless energy of "Canopnr '74," and the rumbling bass and deranged whimsy of "If I Had My Way," a song which sounds—deliberately, naturally—as if half of it is missing.     
It all adds up to an intelligent, uneven, and unpredictable record that, as self-indulgent and challenging as it might be, is also a sincerely weird joy to listen to. In a world that celebrates idiocy and rewards homogeny, that's a wonderful and much needed breath of fresh air.