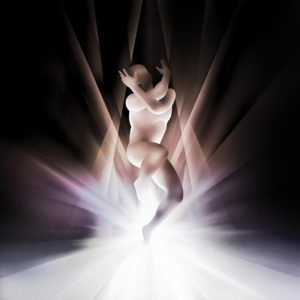 The Smashing Pumpkins
CYR
SUMERIAN
5/10

The Smashing Pumpkins are back again trying to connect the musical dots past the grunge era and cobble together an alternate universe where they kept building off their magnum opus, 1995's Mellon Collie and the Infinite Sadness, and 2000's undersung Machina II/The Friends & Enemies of Modern Music. 
Eleventh album CYR brings with it an epic slab of twenty tracks of experimental electro-pop, an audacious PR campaign with a new label, and even a five-part dystopian fantasy animated series. Billy Corgan brings back some level of the old alt-rock enchantment and current creative bewilderment—as well as the first true reunion of the Corgan/James Iha/Jimmy Charmberlain creative core since Mellon Collie—that feels lengthy at its best and unnecessary at its worst. The musical shoulder shrug that turned out to be 2018's Shiny and Oh So Bright Vol. 1 is now demoted to a prelude to the final part of a trilogy, according to the band. 
A case of musical residuum has plagued the Pumpkins over the last decade and change, but CYR actually feels somewhat fresh in spots as it cranes its neck for mainstream appeal. Whereas the band started to fall apart with the electronica-tinged Adore in 1998, CYR kickstarts the reunion again with a damn competent new wave single, "The Colour of Love." This '80s style continues with the title track, "Ramona," "Confessions of a Dopamine Addict," and other breadcrumbs throughout the winding twenty tracks. Many of the songs prowl instead of growl in the guitar department, which is a shame when you have Iha along for the ride.
There's a laundry list of poorly executed and meandering three-minute tracks. "Dulcet in E," "Starrcraft," "Tyger, Tyger," and "Adrennalynne" are far from memorable, or end up being grating synth-pop exercises. Even "Wyttch" and its big guitar sound is a faded approximation of '90s rock instead of something that can truly test the mettle of Chamberlain's propulsive drumming or Iha's elite hired gun status.
It appears as if—despite the internet's opinions—Billy Corgan will continue to overstuff his late-career albums. The issue with CYR is that the overall album would have made a solid ten-to-twelve tracks if the song structures, melodies, and BPMs weren't so uniform. There's a glimmer of hope for gradual band change since there's at least a grouping of singles on CYR that can remind fans of old glories and a latent ability for the whole group to collect a singular statement that achieves balance rather than a slab of tracks to pick and choose from on your favorite streaming platform.