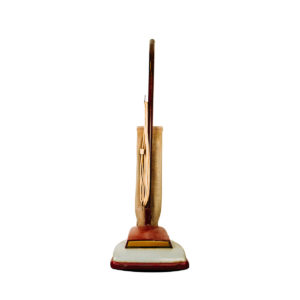 Future Teens
Deliberately Alive
TAKE THIS TO HEART
7/10
What, as the saying goes, a time to be alive. Or, as don't-call-them-emo, self-styled, Boston bummer-pop four-piece Future Teens might phrase it: What a time to deliberately be alive. Which actually makes perfect sense in the context of this EP. Following the band's 2019 second album, Breakup Season, these four original songs and one cover present a vision of what it means to be young and sad and together and alone and fucked up and maybe even happy sometimes in the world today. In other words, it's an album of feelings, of memories, of regrets and—somewhere, hiding in the occasional outburst of bombastic anthemics—of hope, of actively seeking the elixir for life's hardships.
Guitarists/vocalists Amy Hoffman and Daniel Radin lead the charge on two originals songs each here, channeling their neuroses, insecurities, and broken hearts into a set of confessional songs that rebuild at the exact same time they're falling apart. "I don't even have a guest room yet," sings Hoffman over the jittery, driven guitars of "Guest Room." "How can I expect to die like that / With space that's shared and rent that's due / When it's still my turn to vacuum?" It's funny but tragic—and all the more so because it reveals a simple truth about growing up, about having expectations from life, but also having little faith in the future. 
On "Separated Anxiety" Radin finds himself wrestling with his mental health and the need to keep up appearances, but he also finds strength in confronting demons: "I don't hate myself, I guess / I'm just tired and overwhelmed / At least I'm glad I finally said something I felt." It's a Pyrrhic victory, but a victory nonetheless. 
That's an outcome also experienced on "Bizarre Affection" and "Play Cool," the other songs, respectively, that Hoffman and Radin head up. Both see the past spinning out of control into the present they're now singing from, sad-heartedly, aware they're unable to change the outcome of events but still hopeful that they might. It's a theme the final track—a slick yet slightly flaccid cover of Cher's "Believe"—fits in well with, yet, oddly, it jars. Quite possibly that's because it's surplus to requirements. It might be one of the most epic (lost) love songs of all time, but Future Teens don't need it to make their case. Their own songs, to paraphrase Cher, are already strong enough.