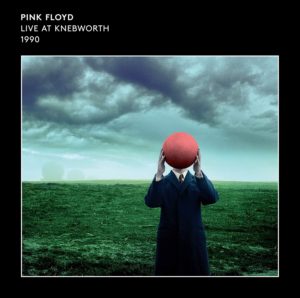 Pink Floyd
Live at Knebworth 1990
LEGACY
8/10
On June 30, 1990, an all-star lineup of rock legends assembled in the English village of Knebworth to be presented with the Silver Clef Award for outstanding contributions to UK music. As a de facto who's who of rock, Knebworth '90 featured Eric Clapton, Elton John, Dire Straits, Genesis, Robert Plant and Jimmy Page, and Pink Floyd, who played their hearts out in front of a sprawling crowd of 120,000 fans. 
After 30 years, Pink Floyd's portion of the performance has been spruced up by David Gilmour and Andy Jackson and released as an elegantly packaged double album. As one would expect from one of popular music's most illustrious bands, it's simply glorious. 
Though previously available in DVD form, the audio-only edition allows for acute detail to come through, cementing even the band's later gigs as must-listen performances. The sans-Roger Waters edition of Floyd glides and grooves effortlessly through a compact yet full-bodied set that contains the band's most essential smash hits. Whether it be the slick elongated version of "Money" or the gorgeous verse harmonies of "Comfortably Numb," the band—and live anchors Guy Pratt, Jon Carin, and Clare Torry, among others—sound fantastic. 
Elsewhere, Gilmour, Wright, and Mason churn out excellent versions of "Shine on You Crazy Diamond, Parts 1-5" and "Wish You Were Here" and reach back for a lively rendition of the Gilmour-centric "Sorrow." It even features Torry's iconic vocals on "The Great Gig in the Sky" live for the first time since 1973. Like the band itself, the selected arrangements are rich, bold, and magically transportive. 
Live at Knebworth 1990 isn't the best live album of all-time. In fact, it isn't even the best Pink Floyd live album out there. But it is, nevertheless, an entry worthy of preservation in the live catalogue of one of history's most invigorating acts. Floyd diehards will adore its nuance while casual listeners will admire its grandiose ambition and historical significance.