It's been two years since Marie Ulven played to a sweaty, packed room full of fans at Brooklyn's Baby's All Right. The gig was one of a handful in the indie rocker's first run of U.S. shows, and the plan was for her to come back for a more extensive set of tour dates in 2020. Of course, the pandemic had other ideas—for all of us. For her, the evening feels like a lifetime ago. Trying to remember it in a year when live music was largely absent is a foreign feeling. "It was a good time," Ulven says over Zoom from her Oslo bedroom. "That was a different time."
Like many artists, Ulven, whose musical moniker is girl in red, has endured a series of life changes in the last year. Gone are the days when she was a high school student uploading her soul-baring songs to SoundCloud. "To quote Dua Lipa there, 'Did a full 180,'" she says. Now, the 20-year-old singer's life has completely transformed: She's finally a full-time musician about to release her debut album, who in non-COVID times would be touring the world, and is living comfortably in an apartment with her sister. She's still in awe of how much her life has changed. "I had a full life makeover," she says. "How cool is that?"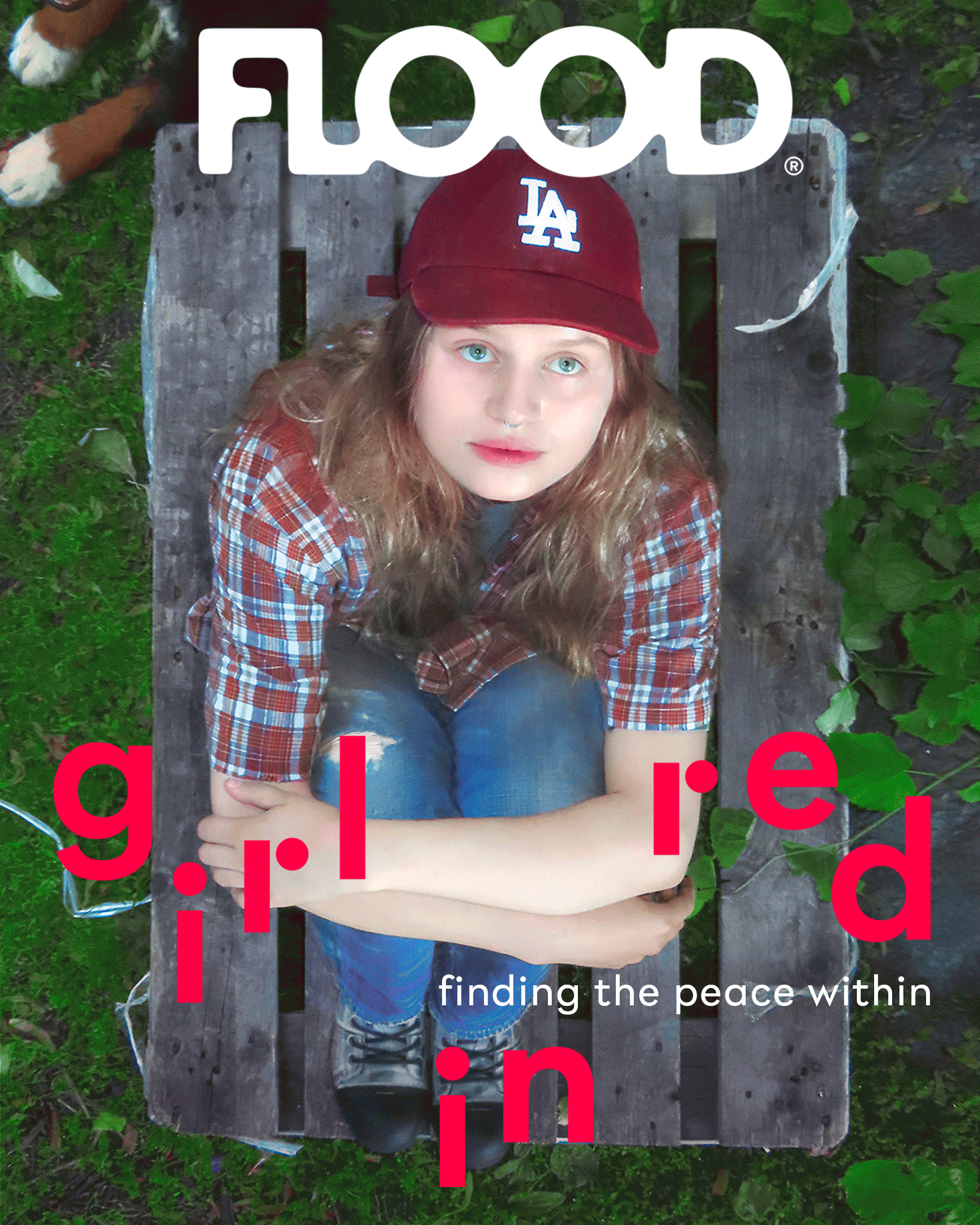 Ulven, who has long been candid about her mental health struggles, found herself going through an all-too-familiar series of ups and downs since the start of COVID-19. "It started out really shitty," she recalls. "It started out absolutely crap." But things began to shift last June when she rescued a four-year-old Bernese Mountain Dog named Luna. "She's a big fluff," Ulven laughs. "My life has gotten so much better after I got [Luna]." But Ulven is hesitant to say things are going well—she often spirals about Luna dying, as well as her career and a million other things that hang in a delicate balance. But they are. Obsessive-compulsive disorder (OCD) and generalized anxiety disorder, two mental health diagnoses Ulven grapples with, tend to elicit the sensation that bliss is permanently fleeting. "I don't want to jinx [feeling good] because I'm scared it's not going to last," she says. "But even if it doesn't last, at least I had a good time."
Contrary to Ulven's dismay, it does, in fact, seem like her upswing isn't exactly temporary. Despite the early portion of 2020 being a slog, the singer-songwriter never quite found herself creatively stifled. "Obviously I made a record," she laughs. "I've had creative energies in places I normally don't." It's something that's since worked to her benefit. Instead of playing gigs to energetic fans, she penned 11 songs at home between 2019 and 2020. Once she had those "11 strong song identities," she went on several eight-hour jaunts to Western Norway's unofficial capital, Bergen, to record her debut solo album if i could make it go quiet alongside producer Matias Tellez. For her, the road to get there was both literally and metaphorically a long one.
"I don't want to jinx feeling good because I'm scared it's not going to last. But even if it doesn't last, at least I had a good time."
2013 was the year Ulven began making music. At the time, she was consumed with pop music—everything from Taylor Swift to Hannah Montana—but she quickly began forming her own musical identity. What started with playing guitar evolved into playing piano and producing within her local music scene in Horten, Norway. But in 2017, Ulven officially began releasing music as girl in red, a stage name she coined after she fell in love with a girl wearing a red sweater. 
As Ulven recalls, the singer had a few breakout moments: The first was when she hit 1,000 followers on SoundCloud. Of course, her OCD swooped in to quell her joy, and she thought, "This is the peak. It's only going to go down from here." The second was at the top of 2018 when people started listening to her songs on YouTube. "I just didn't know what was to come at all," she says. "I was lucky I was very wrong." Through SoundCloud, YouTube, and eventually Spotify, she garnered a devoted audience for her strikingly candid lo-fi bedroom pop songs that detailed everything about young queer love ("girls") to the pitfalls of mental health ("summer depression"). What emerged thereafter were two EPs and a handful of tracks that helped her process her journey from teendom into young adulthood. And her listeners were there experiencing her ups and downs with her. Capitalizing on the momentum she was witnessing, it wasn't long until Ulven emerged as a queer icon for Gen Z and amassed a dedicated fandom of LGBTQ+ teens.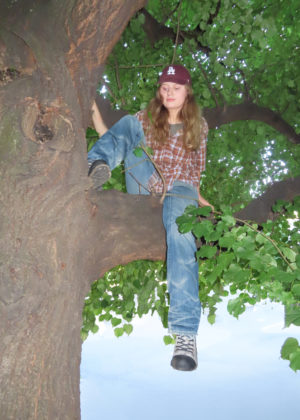 While all the attention has largely been exciting, it hasn't always been easy, especially in the digital age. "There were some times I had really low self-esteem because social media and shit can be really fucking rude," the Norwegian musician recalls. "It's really hard to have a lot of people sometimes say a lot of rude shit to you." Though those moments stick with Ulven, she is aware of the positive commentary she's received, as well. But it's definitely been easier to focus on the negative. "That was something I just had to overcome, sort of that getting used to people having opinions of you, because it feels inherently wrong," Ulven admits. It's still challenging for her to see someone say something about her that is untrue without a knee-jerk reaction. "Being able to let go and not go into every single comment online and start diving into arguments with people who really don't even know you…that's been something I had to get used to," she says. Ulven hasn't let it slow her down.
Though she knows she's had no choice—after all, the singer is about to release her debut album. You could say that if i could make it go quiet is a culmination of her most heightened emotional conversations with herself. Through her innermost thoughts and feelings, she searches for a path to catharsis from the mental anguish she's often battled. "[The album title] is definitely reflecting the mental noise and loudness of certain thoughts and feelings and shit," she says. "It's more about that, the peace within that I want to have."
"The album title is definitely reflecting the mental noise and loudness of certain thoughts and feelings and shit. It's more about that, the peace within that I want to have."
On her journey to finding that peace, Ulven found herself approaching certain topics she previously shied away from in her music. "I feel like every song has another understanding of my mental health," she says. With the record's lead single "Serotonin," Ulven reveals her struggle with intrusive thoughts in a genre-blending cacophony of rap, alt-rock, and trap-pop: "I get intrusive thoughts / Like burning my hair off / Like hurting somebody I love / Like does it ever really stop?" The lead single also happened to be produced by Billie Eilish's collaborator and brother FINNEAS. While Ulven had the chorus and rap portion of the song ready, she needed to flesh it out. "He was like, 'I love this rap part. It's so cool. I want to work on this,'" Ulven recalls. After a few Zoom sessions, it evolved into its final iteration. There's one other difference this particular song brings to the forefront. "My songs are all lower-case letters until now for 'Serotonin,' because now I don't mind capital letters anymore," she quips.
Fans will also see a more sexually empowered version of Ulven with if i could make it go quiet. On the piano track "hornylovesickmess," Ulven details "having needs on tour that aren't being met." "I'm just being very self-aware, and I'm just reflecting on my behavior," she says of the song.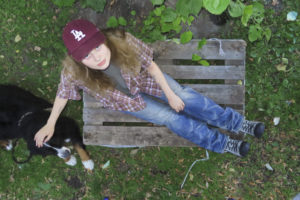 But listeners will find familiarity within Ulven's new work. The devastation of rejection is a common theme throughout the record. "." is a dreamy meditation on the heartbreak that can come from not being able to say how you feel. "It's not your fault / I could've done more / Like being upfront / Honest about what I want," Ulven sings with a wistful lilt. "You Stupid Bitch," an arena-sized rock banger, pulsates with rage and regret over a complicated friendship Ulven once wished evolved into a romantic relationship. "You stupid bitch, can't you see / The perfect one for you is me," she hisses. "Did You Come?" is a rage-filled kiss-off fueled by heartbreak and infidelity. "You should know better now / To fuck it up, and fuck around," she sneers over hazy synths. With "I'll Call You Mine," Ulven's hurt permeates throughout the track, but it doesn't fully consume her. Instead, the sundrenched pop track is a marker for growth—a desire to open herself up to pleasure and pain once again. "Break me down / And I'll call you mine," she wails. 
Despite the circling themes, if i could make it go quiet is sonically a leap forward for Ulven. In the past, the singer has often been deemed a "bedroom pop" artist, but on her new record, Ulven swiftly proves she's outgrown that label. The soundscape of if i could make it go quiet is comprised of stadium anthems, distorted synth-pop, surf-rock, and piano medleys. "This new record is not a bedroom-poppy sound," she says. "And I started all of the songs in my bedroom, but I finished them in a studio." The descriptor perplexes her now more than ever: "I just don't feel like that's something that resonates as much as it did maybe three years ago."
"This new record is not a bedroom-poppy sound. And I started all of the songs in my bedroom, but I finished them in a studio. I just don't feel like that's something that resonates as much as it did maybe three years ago."
That's not surprising considering Ulven has spent the past year and a half making music behind the scenes without anyone hearing anything—a tangible progression of her sound was natural. "After getting to know myself as a musician, I constantly need to do new stuff to feel excited or be interested in whatever I'm making," she remarks. Ulven recalls getting "bored" easily when she began making music, first with the guitar, then with the piano. By recording and producing, she's been able to "go into these different sides of me to feel excited and to feel any type of growth."
Still, there's a constant arc throughout her music, which isn't likely to change anytime soon: her unwavering vulnerability. "I'm just talking about the things that I'm thinking about and the stuff I'm going through," she says. "What's important is that I'm true to whatever I feel like I am and wherever I feel like I am." Because she's so comfortable being open about everything from sexuality and unrequited love to mental health and infidelity, she's had no regrets about anything she's released thus far. For her, it's been liberating. "When I put something in a song it's because I'm OK with it," says Ulven. "And I don't feel any type of pressure to do anything really that I don't want to do." Sure, Ulven has had "moments of concern" as to whether or not she's been too honest. But her music isn't a conversation—it's her inner psyche at work. It's her mental noise. "[If] it feels important for me to say it, I'm going to say it," she declares. There's no forcing her feelings—ever. FL