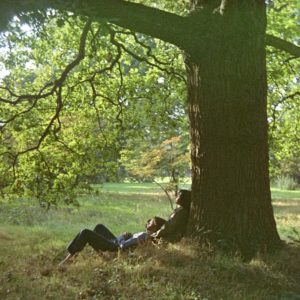 John Lennon/Plastic Ono Band
John Lennon/Plastic Ono Band: The Ultimate Collection
CAPITOL/UME
9/10
"I don't believe in Beatles… Dear friends, you just have to carry on, the dream is over."
When John Lennon spat out that declaration over heavy reverb on "God," one of Lennon/Plastic Ono Band's prime directives, it wasn't so much a plea for self-independence as it was a giant, dire fuck-off to all that brought him to that point. He wanted the shackles of Beatles-dom off, and he wanted them shed quickly. So, after gathering up Yoko Ono and friends such as Eric Clapton and Klaus Voormann for an impromptu live showcase in Toronto for some noisy rock n' roll, he invited Ono, Voormann, familiars such as Ringo Starr and Billy Preston, and co-producer Phil Spector to plumb the depths of his scarred soul on his still thrilling, still shaky singing-songwriting solo debut, John Lennon/Plastic Ono Band.
While its original 11 tracks in 1970 were stark reminders of what a lost voice truly yearning to be heard sounded like (look beyond "God," into the blank stare of "Mother" and "Isolation"), it is, in its new re-considering and re-mastering—including an eight-disc box featuring six CDs and two Blu-ray HD discs, 159 new mixes of previously unreleased demos, studio outtakes, and isolated track elements—that a rainbow of vibrant colors and wealths of emotion pour out in ways previously unimaginable.
While the Plastic Ono Band's live in Toronto debut revealed the true chaos of a Beatle unwound and the blissful collaborative spirit and sexuality of his relationship with Ono in full flower, The Ultimate Collection takes you on a long, slow walk through re/self-discovery, something only his primal-scream therapy would and could better in its healing qualities. Stripping away a majority of its reverb frippery and echo-plexed wobble, Lennon's vocals are raw, upfront, and cutting. From the shredded howls of "Mother" and its repeated demos through to "Well Well Well" in the box's "Elements Mix" section, you will never hear such passion and fear so amply displayed. Add in a sense of forceful dedication to activist causality—the kick of "Working Class Hero"—and Lennon's newfound freedom is on full display.
In tandem with Lennon's rhythm guitar (an under-appreciated totem of rock's ear toward the groove) and the one-two bass-and-drum oomph of Starr and Voormann's union, this is the stuff that dreams were made of—crisp, loosey-goosey, yet taut rock n' roll made mesmerizing by Lennon's heart-and-soul-ripping lyrics and the most empathetic musicians he could collaborate with. Even their jams featuring bits of "Get Back" and "I've Got a Feeling" are vital, making the whole soul-revealing session lighter and brighter still. 
That The Beatles and Paul McCartney are part of Lennon's total recall—as witnessed on "The Evolution Documentary" disc—is no surprise. Theirs was a relationship etched in stone, and as Lennon looks for advice during this vintage footage, you witness the legendary insecurity he suffered for the whole of his life, with only Ono and Starr as balm. Though Lennon made his hard mark with this first real solo album, the demos, outtakes, and documentary footage reveal that he still had to get by with a little help from his friends.