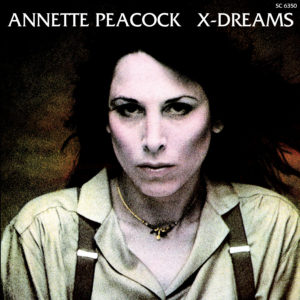 Annette Peacock
X-Dreams + The Perfect Release (Remastered)
SUNDAZED
7/10
As far as representation among the amorphous avant-garde was concerned, the mid- to late-'70s was a fruitful period for female songwriters. Azimuth's Norma Winstone, Laurie Anderson, Carla Bley, Brigitte Fontaine, and Meredith Monk come immediately to mind. Most of all, there was (and is) Annette Peacock, a composer, pianist, poet, and vocalist whose athletic but soulful voice made her jazzy mad medicine go down sweeter, and whose Tomato label LPs have been reissued via Sundazed with some Third Man colored vinyl razzle-dazzle.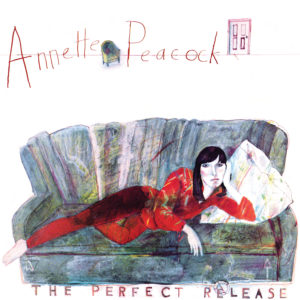 From progressive rock drummers Rick Marotta and Bill Bruford to glam god guitarists Mick Ronson and Chris Spedding, X-Dreams is the rockier of these two new reissues, and the one with the harshest realities and most daring sexual revelations when it comes to Peacock's lyrics. While the skronk-driven "Real & Defined Androgens" allows the seductiveness (and philosophical side) of the singer to simmer languidly through nearly 12 minutes of sax and violence, the torrid, rocking "My Mama Never Taught Me How to Cook" portrays a youth's confrontation with incest as it looks toward finding one's own future footing with sexuality. With that, X Dreams is stunning stuff that nearly 45 years after its initial moment has lost none of its punch or import. 
Though broader in its topicality (less sex, more capitalism and religion) and its musicality (synth and electric piano-based jazz, funk, blues, and Braziliana) with a more unified band (Jeff Beck's Blow by Blow ensemble), The Perfect Release is no less sharply focused than X Dreams. What it is, or was, however, was her considered shot at actual charting music. With Peacock sing-speaking/howling like a cross between Kenneth Rexroth and Ornette Coleman (depending on the volume and chill factor of the track) these languorous, extended melodies slip and slide handsomely from song to song in a symmetrical fashion. From the island lore of "Love's Out to Lunch" to the samba-riffic "Rubber Hunger" to the Beat poetic "Survival," Peacock's Perfect Release never seems anything less than an apt.