One pandemic (almost) down, with social distancing and masks remaining (in most cities and states), and Record Store Day has not only survived, but thrived in its most recent iteration—the smaller, more manageable drops of vinyl rarities and never-before releases. While 2020 saw the annual RSD Spring fling dedicated to independent record sellers and stores and the vinyl (and, now cassette and CD) nerds who love them move into the summer and autumn months with three separate drops, 2021's RSD is focused on one Spring session (June 12) and one Summer shot (July 17).
"I think having smaller Record Day Store drops makes things more manageable for the customers, my employees and me, quite frankly," said Nick Devlin, the owner of downtown Philadelphia's Long in the Tooth Records—a store whose specialty is new and old vinyl releases. "This way people aren't breathing down each other's neck while they're trying to shop. It's a nice, healthy, comfortable environment."
Devlin has been selling RSD vinyl ever since the process began in 2008, and has his annual favorites. This year he pointed to the extremely limited four-album box set from Nick Cave's Australian compatriots The Dirty Three, Ocean Songs Deluxe Edition, with 400 copies released worldwide via Touch & Go, as June 12's hottest request. "You almost want to say, 'Why bother,' but the box looks amazing."
While FLOOD ponders the necessity of the dramatic Dirty Three vinyl box that pretty much no one will ever see ("I got one copy," said Devlin. "I consider myself very lucky, as will the customer who gets it"), let's look at the best of the rest of June 12's RSD Drop.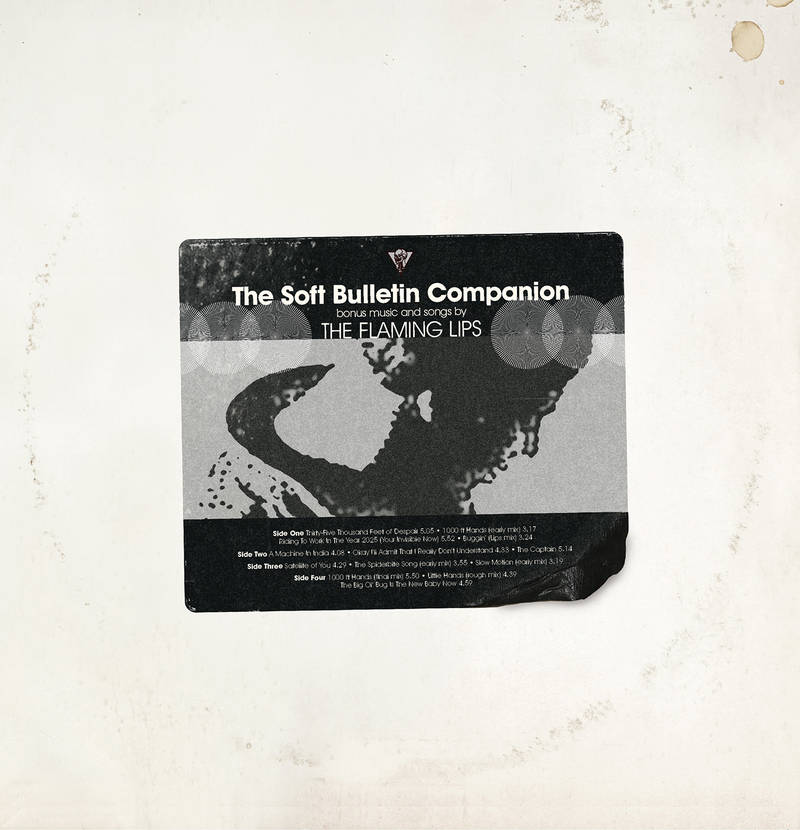 The Flaming Lips, The Soft Bulletin Companion (Warner Records)
Wayne Coyne & Co. initially gathered the tracks that fill the silver vinyl, double album The Soft Bulletin Companion as a promotional CD to accompany the Lips' mainstream, breakthrough 1999 album, the gauzy, sensual The Soft Bulletin.  Along with early mixes, Bulletin outtakes, and previously unreleased material—such as the majestically weird "The Captain," never released until this RSD drop—the Companion also included stereo versions of tracks from Zaireeka, the band's aural experiment in quadrophonic sound. That alone makes this package a Companion worth having.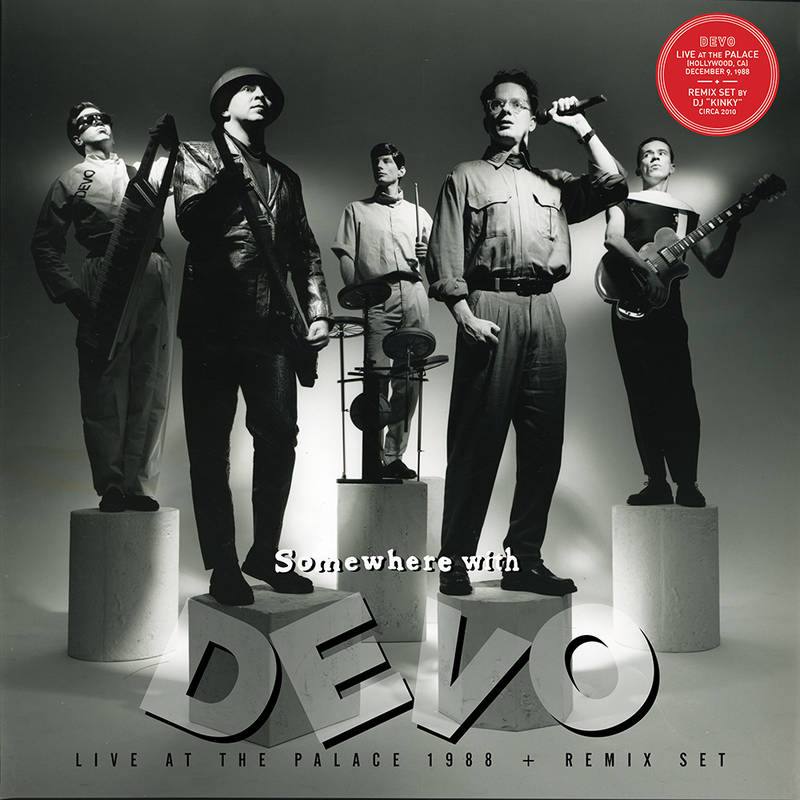 Devo, Somewhere with Devo (MVD Audio)
While fans of Mark Mothersbaugh and Jerry Casale's devolutionary, eclectronic post-punk act from O-Hi-O usually focus on the band's early days appearances, real heads like myself can testify to the power of live touring Devo in the '80s and going forward. This collection, then, is prime: a suite featuring the title track along with thundering hits such as "Freedom of Choice" and "Peek-a-Boo" performed, one night only, for the encore of the band's Total Devo concert at The Palace in Hollywood, in 1988. A must.

The Doors, Morrison Hotel Sessions (Elektra/Rhino)
With this week's publication of The Collected Works of Jim Morrison: Poetry, Journals, Transcripts and Lyrics, the time is ripe for such reevaluation and celebration of Morrison Hotel's 50th Anniversary. Then again, The Doors is always up for an RSD party, and this occasionally stripped-down and recently unearthed studio session tape offers multiple and radically different versions of  "Roadhouse Blues," "Peace Frog/Blue Sunday," and "Queen Of The Highway."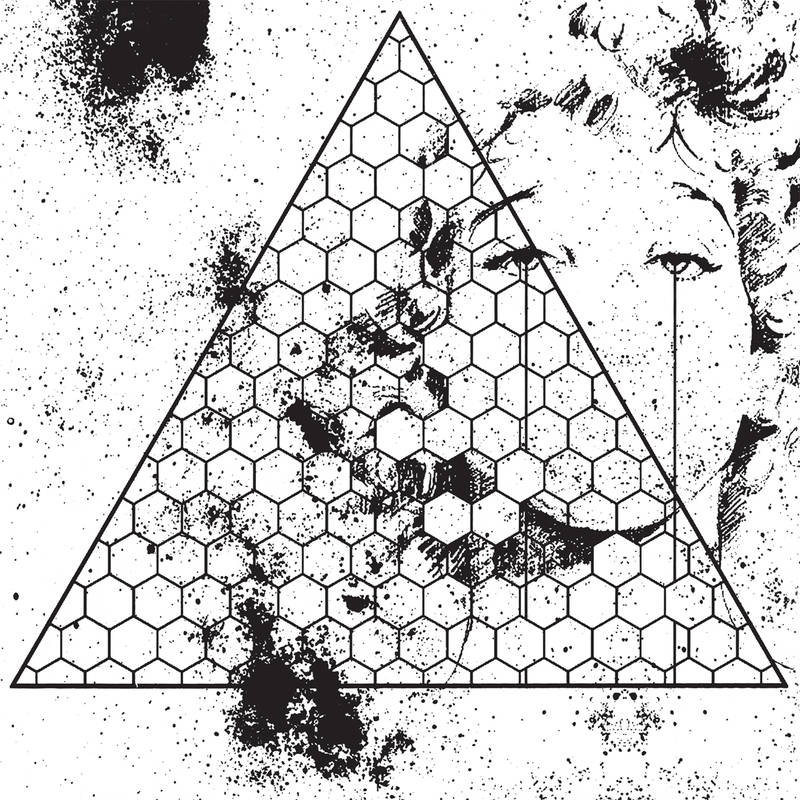 Oneohtrix Point Never, Russian Mind, Drawn and Quartered, The Fall Into Time, Zones Without People, Betrayed In The Octagon (Mexican Summer)
Brooklyn's looping electronic experimentalist composer/producer and The Weeknd's most out there collaborator unveils his earliest warped, bedroom recorded finest—all for the first time on vinyl.  Buy the bunch, and be astounded.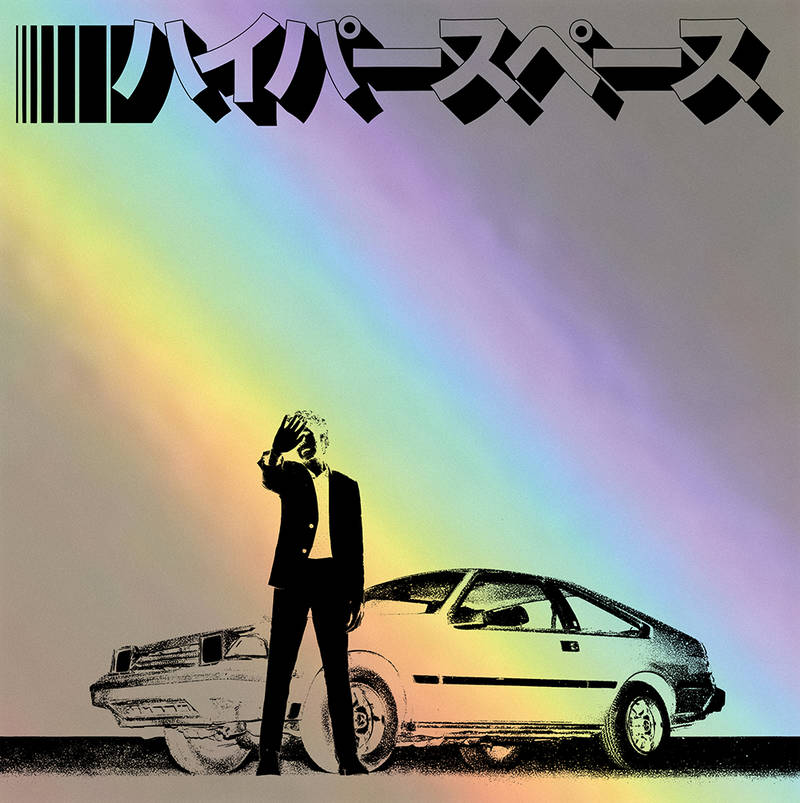 Beck, Hyperspace 2020 (Capitol)
The early Japanese versions of Beck's best and most diverse album in years, 2019's Hyperspace, came complete with a gorgeous holographic etching on its cover, and additional songs from his unique partnership with NASA and music for its future space missions. The RSD 2021 package comes with that cover, a new 24-page booklet with AI images and NASA data for each song, plus additional spacey cuts such as "Dark Places (Soundscape)" and the Beatles-ish "I Am the Cosmos (42420)."
Prince, The Truth (Legacy)
Officially released as an addition to Prince's first independent album, 1998's three-LP Crystal Ball, The Truth marks the debut of the acoustic guitar-focused Purple One. Stripped down for maximum soul and Prince's patented squeaks and squeals (to say nothing of its artwork created by his long-time art director Steve Parke), everything on The Truth shimmers—from the growly, sensuous "Animal Kingdom," and the conscious "Man in a Uniform," to the holy rolling title track. Magical.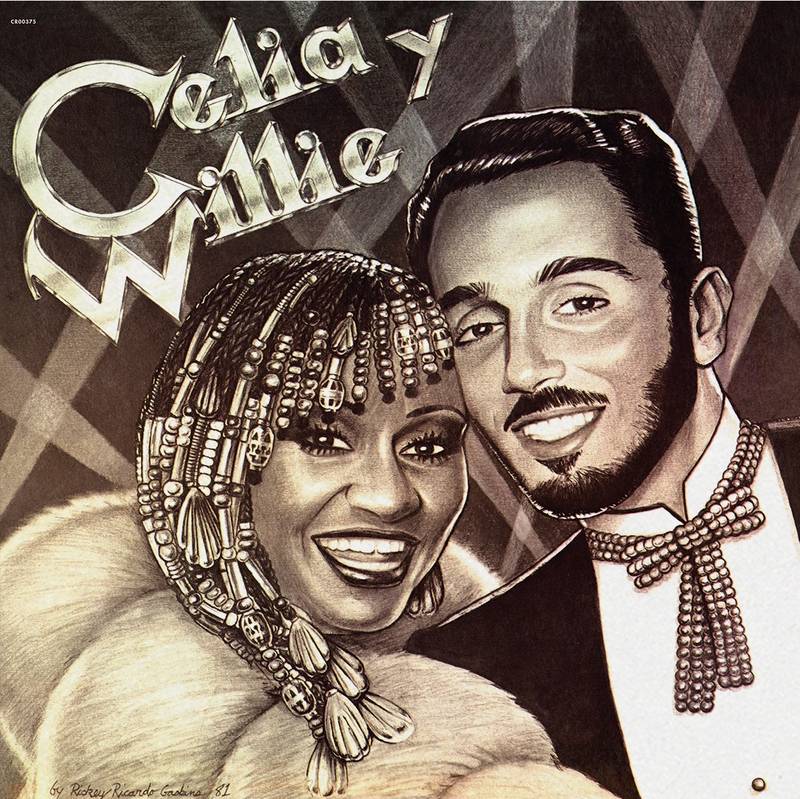 Celia Cruz and Willie Colon, Celia Y Willie (Craft/Concord)
Two of the finest vocalists of salsa origin from the classic Fania label—and of the Latin music (any music!) continuum—got together 40 years ago and created an emotional classic which also just happened to traffic in fun and fury. What that means, on the all-analog mastered RSD Celia Y Willie (which is how the best Latin music should be heard), is the hit single "Dos Jueyes" married to the socially conscious "Latinos en Estados Unidos," and the gleeful "Come Down to Miami."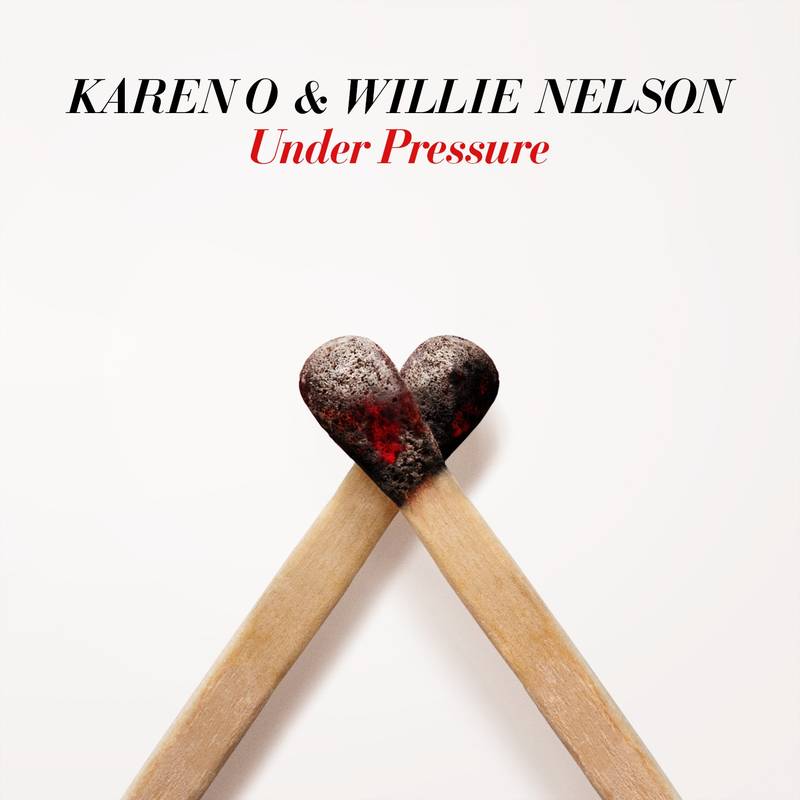 Karen O & Willie Nelson, Under Pressure (BMG)
There aren't many (unfortunately) seven-inch singles worth touting this RSD drop, but hearing a laconic take on the Bowie-Queen duet by the Yeah Yeah Yeahs' crooner and the stoner country king is mystical and majestic.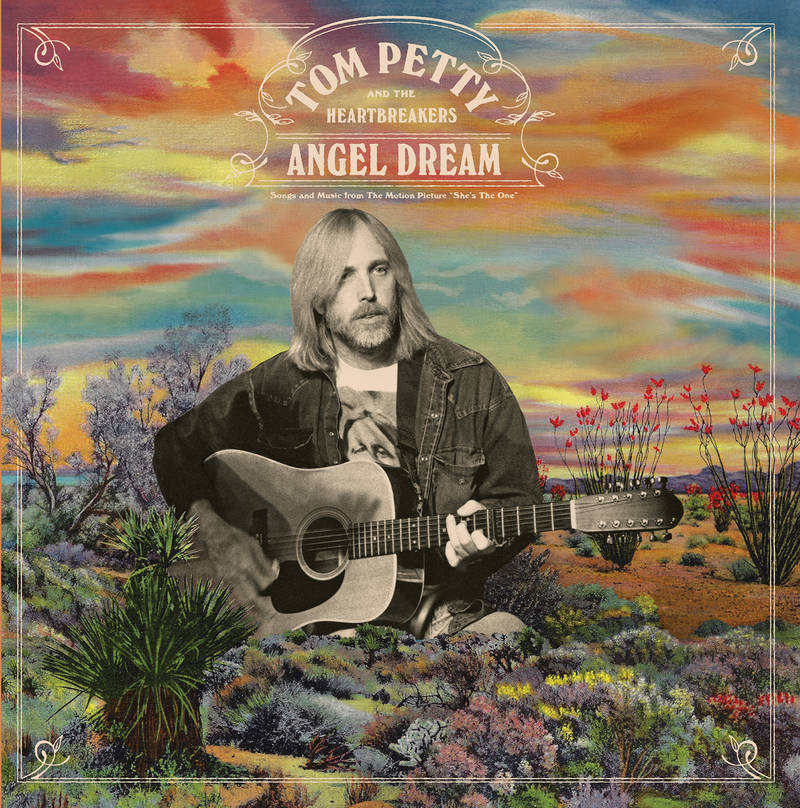 Tom Petty & The Heartbreakers, Angel Dream (Songs and Music from the Motion Picture, She's the One) (Warner Records)
Culled from sessions that led to (and were trimmed from) Petty's beloved Wildflowers, and crafted as scoring cues for Edward Burns' 1996 romantic dramedy She's the One, this soundtrack-plus is an occasionally rustic, but gorgeously dreamy lot of covers and originals such as Lucinda Williams' rough, heart tugging "Change the Locks," JJ Cale's smoky, swampy "13 Days," and two of the most beautiful tunes Petty ever wrote in "Angel Dream" and "One of Life's Little Mysteries," which, combined with"105 Degrees" (another Petty original) makes this particular RSD drop a Dream indeed—in cloudy cobalt blue vinyl to boot.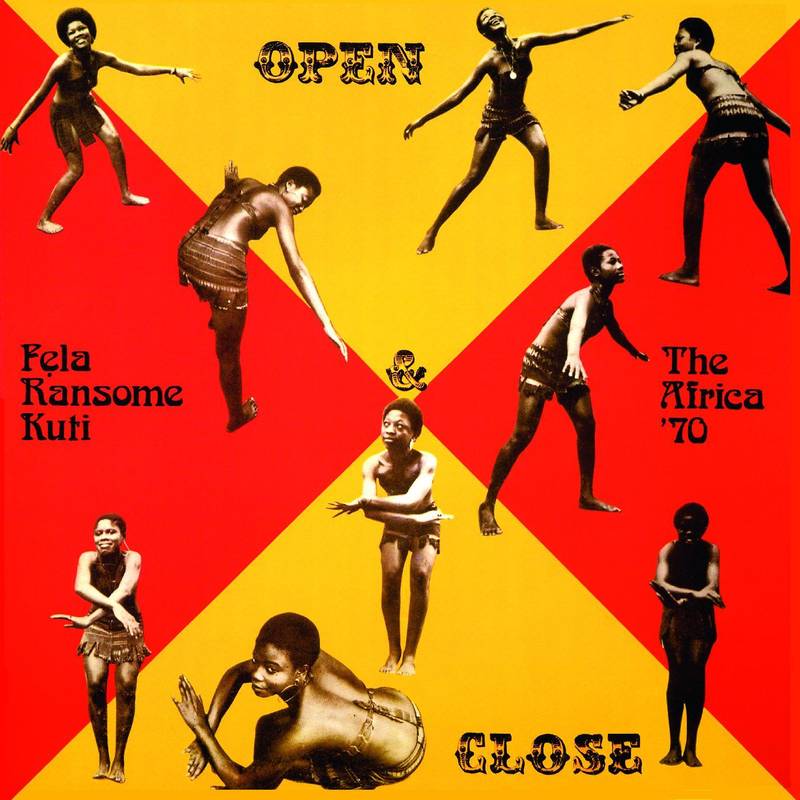 Fela Kuti, Open & Close (Knitting Factory)
The horn-driven King of Afrobeat has been ignored for too long during RSD. This time, however, the 50th anniversary of Kuti's highlife classic Open & Close—complete with the recently late drummer Tony Allen in full funky regalia—is released in its first vinyl pressing since 1980, and on red and yellow butterfly effect vinyl. Gorgeous to see and hear.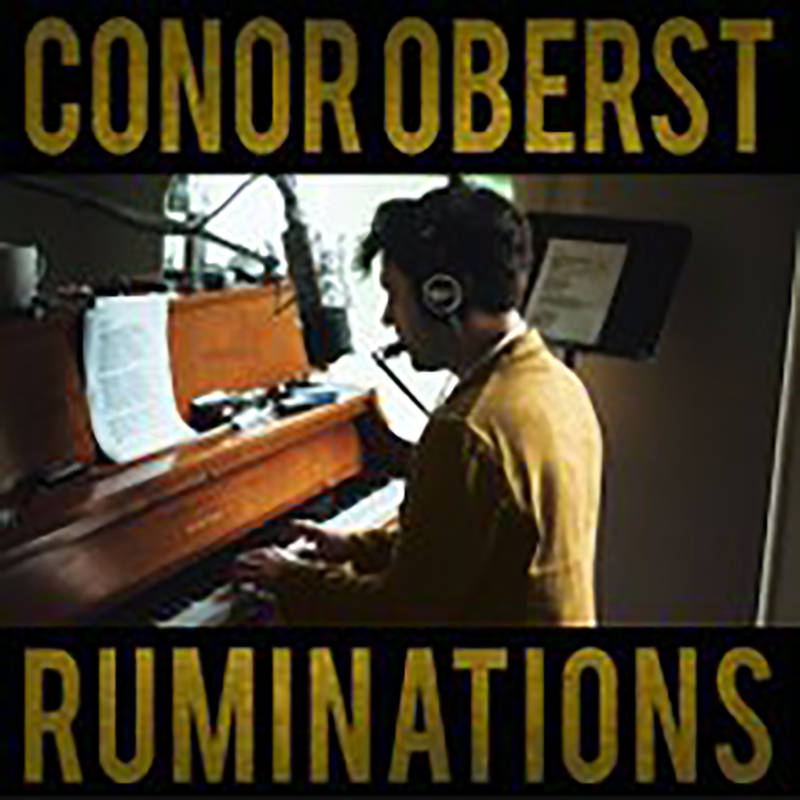 Conor Oberst, Ruminations: Expanded Edition (Nonesuch)
Raw and quickly recorded with familiar collaborator Mike Mogis, Oberst's  2016 Ruminations may be his most brutal and beautiful set of lyrics and music ever.  So to have more of this, his seventh solo album, for RSD including four previously unreleased songs, as well as an etching on side D (it is a double LP), make this Ruminations bracing indeed.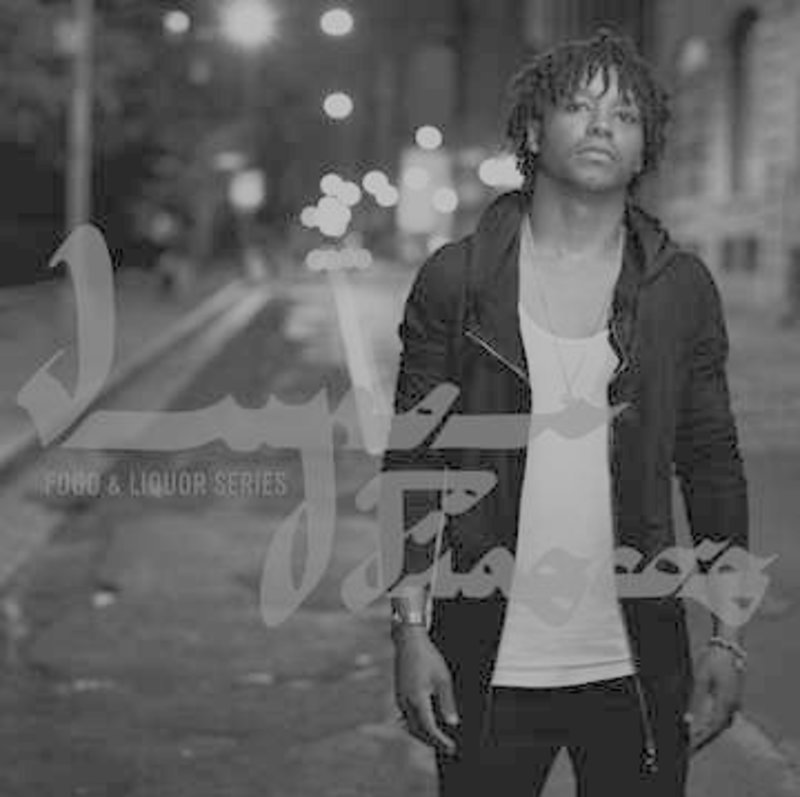 Lupe Fiasco, The Food & Liquor Series (Atlantic)
One of experimental hip-hop's most outrageous, yet melodically contagious writers and rappers, began testing the wonkiest of waters 15 years ago, with Food & Liquor and its sequel, Food & Liquor II. Combined here, for the first time as four LPs in a library bound slipcase and vinyl in multiple shades of color, the collection as a whole features production from The Neptunes, Kanye West, and the rare teaming of Linkin Park's Mike Shinoda & Jay-Z, as well as some of hip-hop's most theatrical, politically and racially conscious messaging.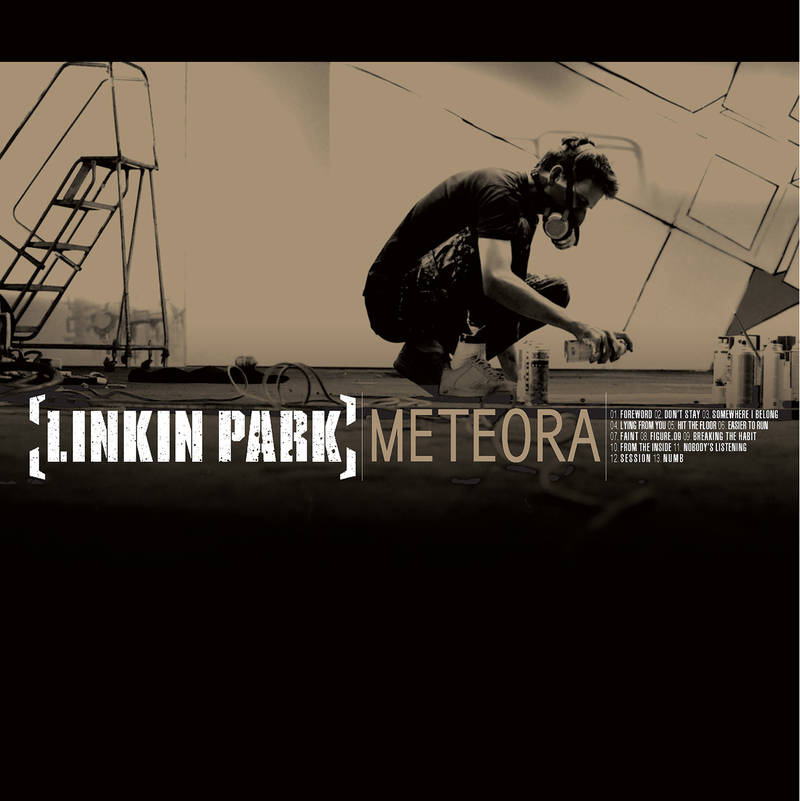 Linkin Park, Meteora (Warner Records)
Speaking of Linkin Park, the magnetic post-industrial-hop ensemble rarely gets its due on RSD, so it is great seeing this two-LP set in blue vinyl. There's nothing extra added to this Meteora—save for this being its first time on vinyl—because there doesn't need to be. Stunning, stirringly anthemic smashes such as "Numb," "Faint," and "Breaking The Habit" say it all with no fat.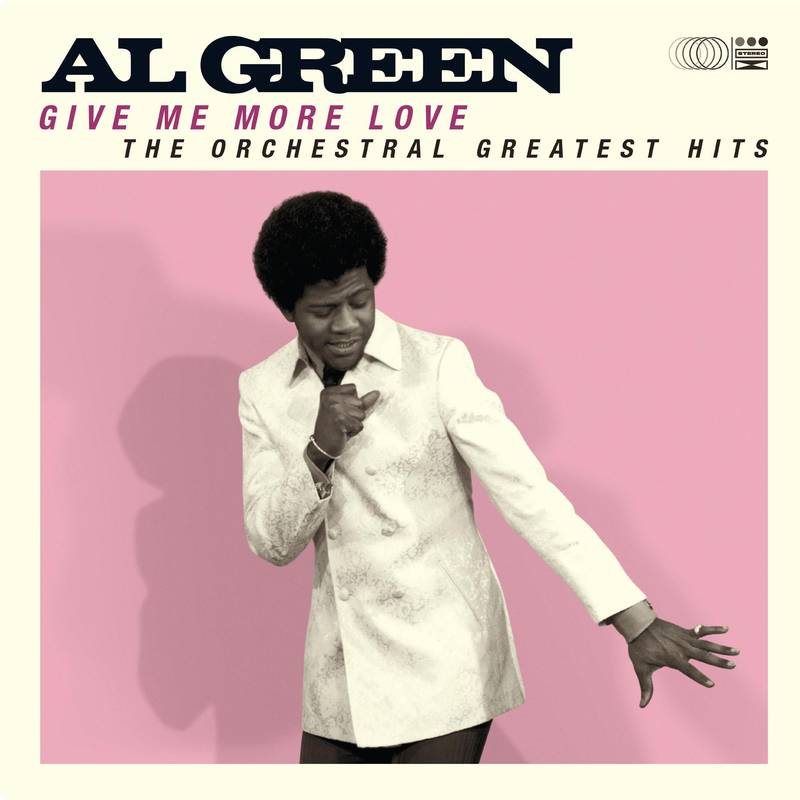 Al Green, Give Me More Love: The Orchestral Greatest Hits (Fat Possum)
Not sure how I feel about this, and yet, it seems worth a purchase: the king of Hi Studios soul gets a brand new stringed re-do, courtesy Fat Possum. with hits such as the swampy "Take Me to the River" and "Let's Stay Together" sounding more lush than usual. Pink vinyl is nicely romantic too.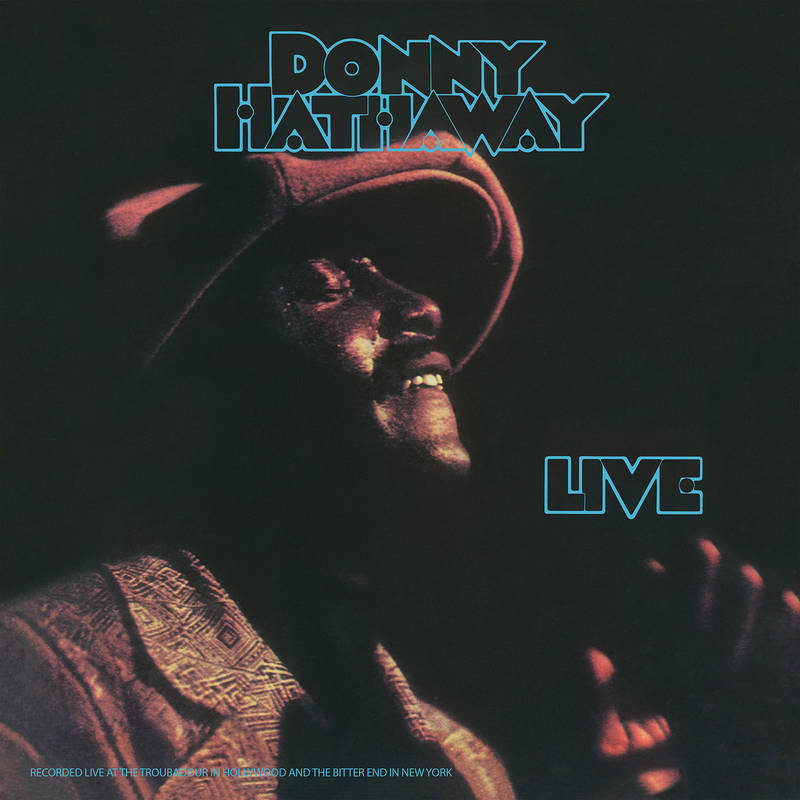 Donny Hathaway, Live (Atco/Rhino)
One of R&B's finest, most emotive, and most missed vocalists and composers, Donny Hathaway gets a stone soul re-release of his 1971 tour dates at The Troubadour in Los Angeles and The Bitter End in New York City, with lengthy versions of his epic "The Ghetto" and a shockingly delicious rendition of John Lennon's  "Jealous Guy." Hathaway even manages to make James Taylor's "You've Got a Friend" sound un-corny and cool.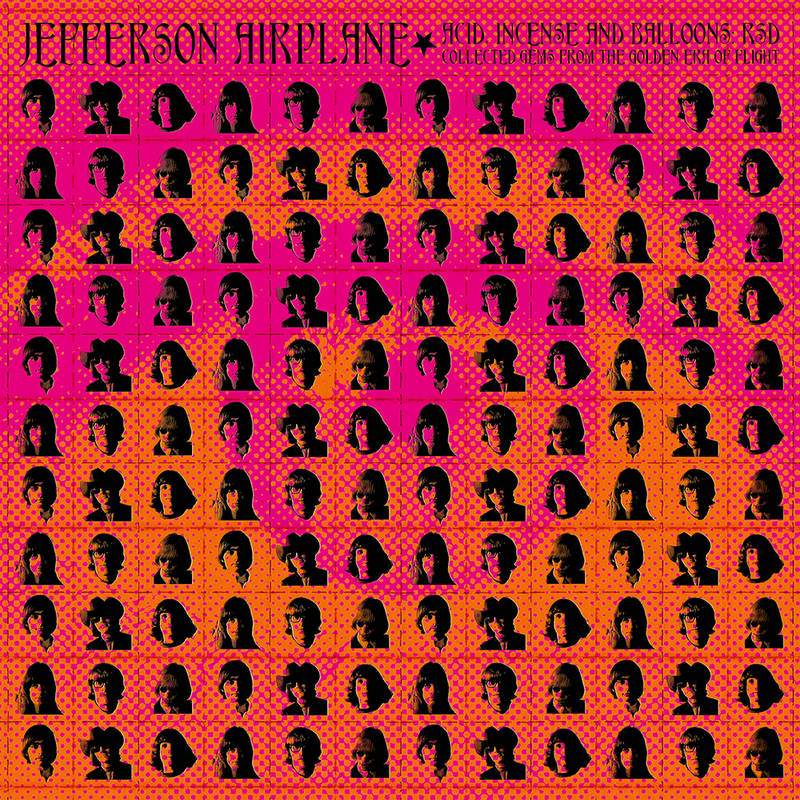 Jefferson Airplane, Acid, Incense and Balloons: RSD-Collected Gems From The Golden Era Of Flight (Legacy)
Ever since Hulu's The Handmaid's Tale dropped the Airplane's "White Rabbit" into its soundtrack, I have been yearning to relive my psilocybin days. And so are you. Here then is an actual Record Store Day team and record store curated collection of folksy psychedelic tracks, from 1966 to 1971—hits and alternate versions—of everything from the David Crosby co-penned "Wooden Ships" to "Pretty As You Feel" and "Third Week In The Chelsea."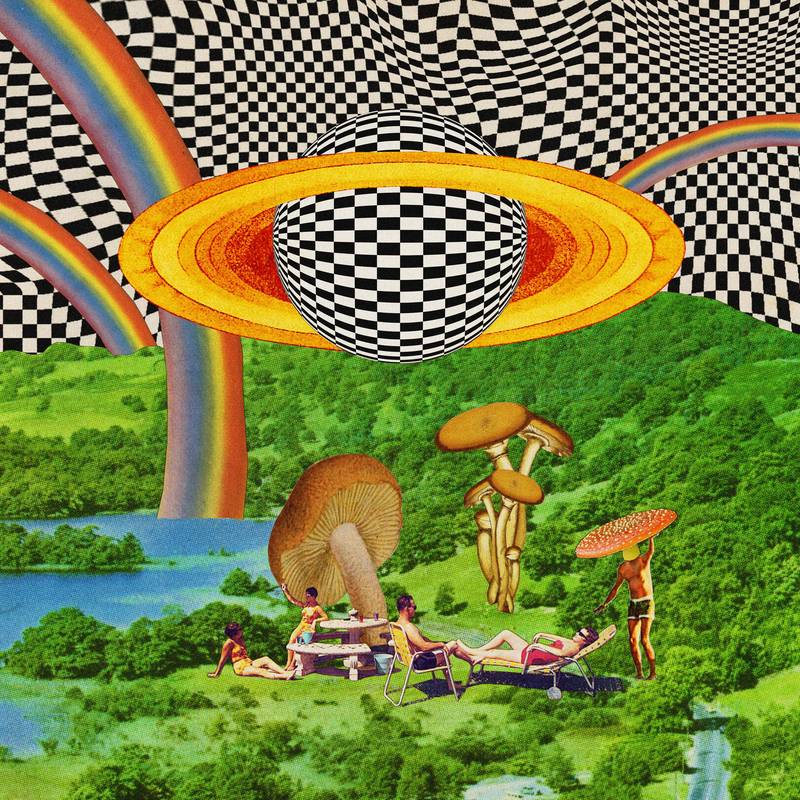 Various Artists, Jazz Dispensary: The Dank D-Funk Blend, Vol. 2 (Craft/Concord)
Aptly released  in fire orange fire vinyl,  Jazz Dispensary curator/DJ Doyle Davis offers up another set of deep, funky grooves, touched by Latin jazz and organ blues, with a hot-wired, analog only mix of Ray Barreto, Charles Earland, Cal Tjader, Pucho nd the Latin Soul Brothers, and Johnny "Guitar" Watson, all in one steamy place.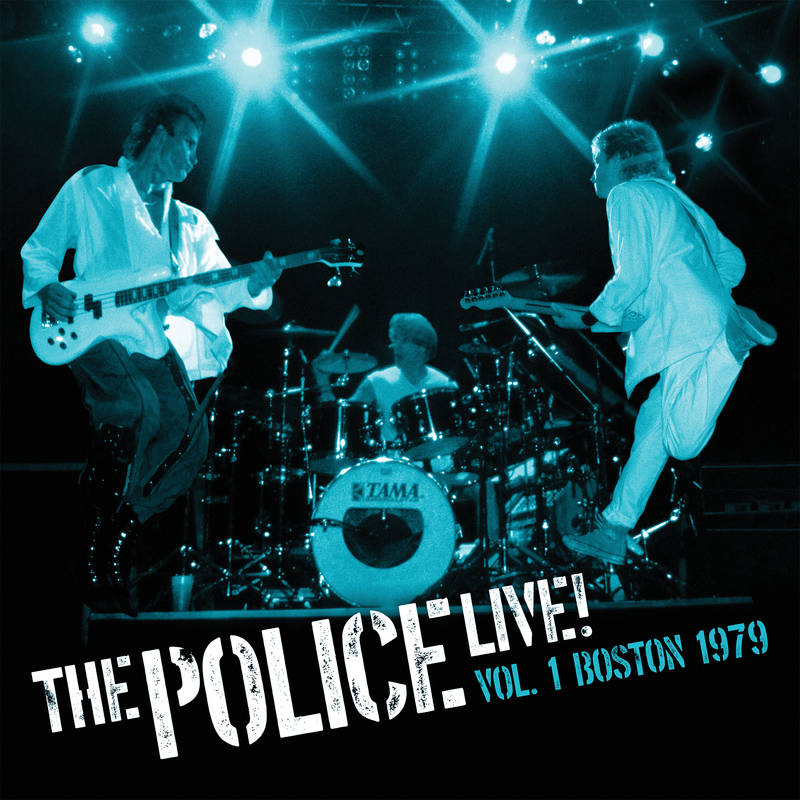 The Police, Live! Vol. 1: Boston 1979 and Live! Vol. 2: Atlanta 1983 (A&M)
Shockingly, there aren't many live recordings out there from one of post-punk's most diverse, complex trio of musicians, bassist-vocalist Sting, drummer Stewart Copeland, and guitarist Andy Summers. Sold separately for RSD 2021 (they were previously united on one CD), the 1979 gig presents The Police in all their gritty, snotty punk-reggae glory, with the 1983 LP showing off their expanded, more soulful and sophisticated sound and arrangements courtesy background vocalists Dollette Mc Donald, Tessa Niles and Michelle Cobb, and epic songs such as "Synchronicity I" and "Synchronicity II."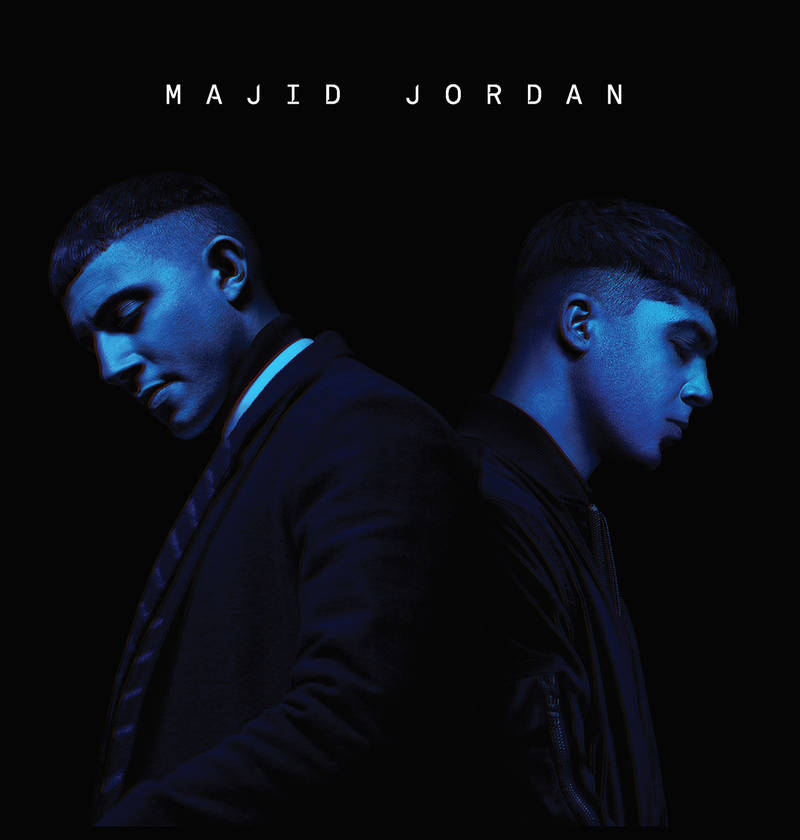 Majid Jordan, Majid Jordan (OVO)
Here's an odd one: the production and writing team forever tied to Drake gets its sorely under-appreciated, but radically revisionist brand of neo-R&B released on two LPs and in transparent blue vinyl, with "My Love (Feat. Drake)" at the front-and-center of this RSD release. No better way to celebrate its fifth anniversary than a drop.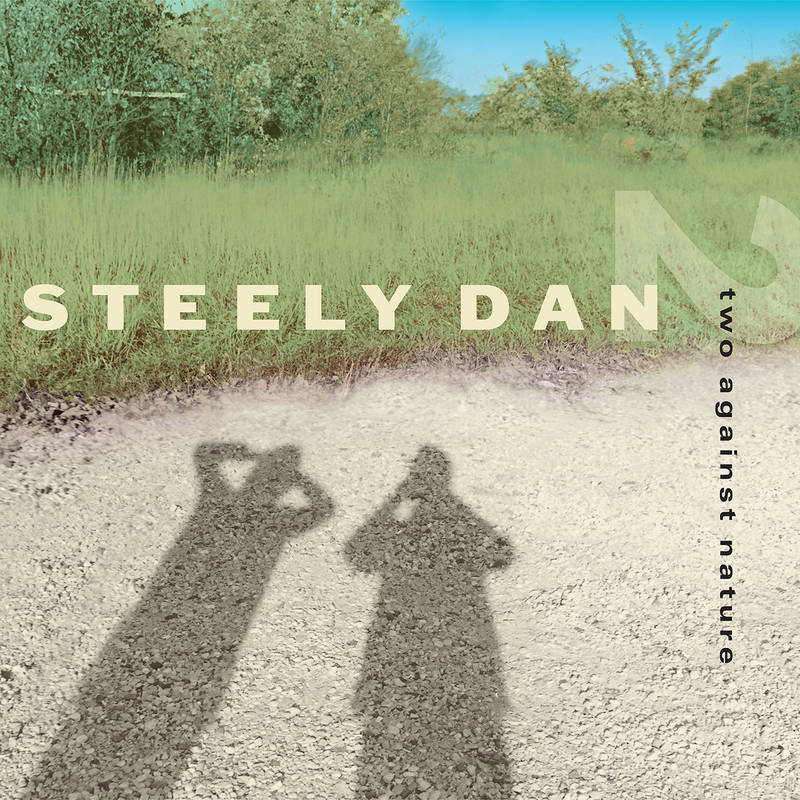 Steely Dan, Two Against Nature and Everything Must Go (Rhino)
While critics usually muse enthusiastically about Donald Fagen and Walter Becker's snarky collegiate jazz-rock classics of their early days, their last albums together, before Becker passed, are no less complexly emotional and sarcastic, along with adding an additional layer of  soul-strewn cosmopolitan sophistication to their grooves. And RSD offers both for the first time on vinyl, now.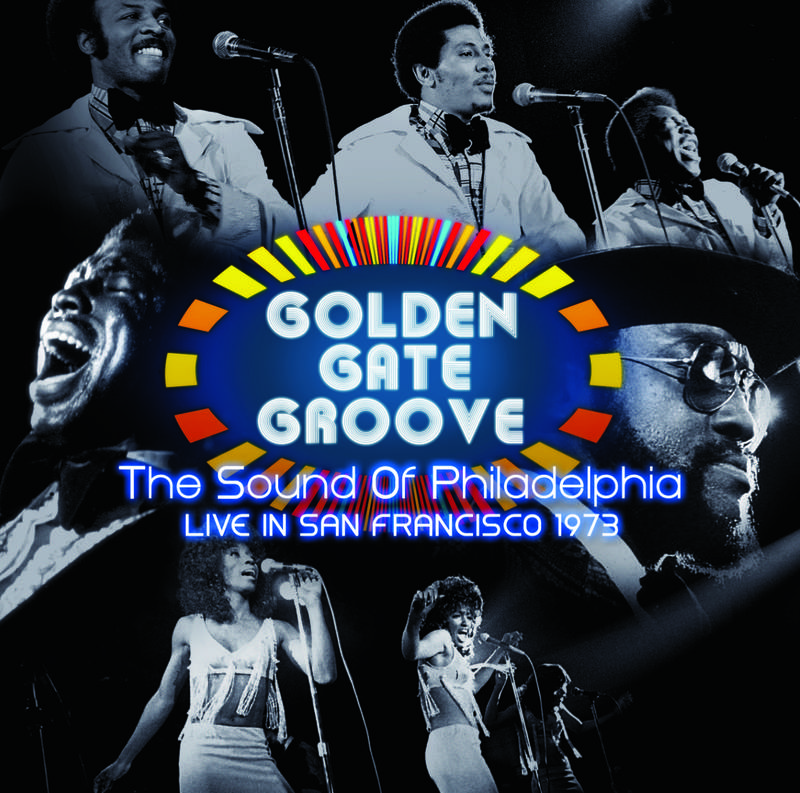 Various Artists, Golden Gate Groove: The Sound Of Philadelphia Live in San Francisco 1973 (PIR/Legacy)
In celebration of Philadelphia International Records' 50th anniversary comes this curiosity from across the coasts, one that finds the bourgeoning legends of the Gamble, Huff & Bell sound performing live for the first and only time with the label's house ensemble, MFSB. That means Billy Paul, The O'Jays, Harold Melvin & The Blue Notes with Teddy Pendergrass, and The Three Degrees in a raw setting (an offbeat CBS Records convention at San Fran's Fairmont Hotel in September 1973) laying down low what would soon be R&B radio's most soulful, melodic moment. "Me and Mrs. Jones" and "Love Train" never sounded as potent as they do during this rare recording.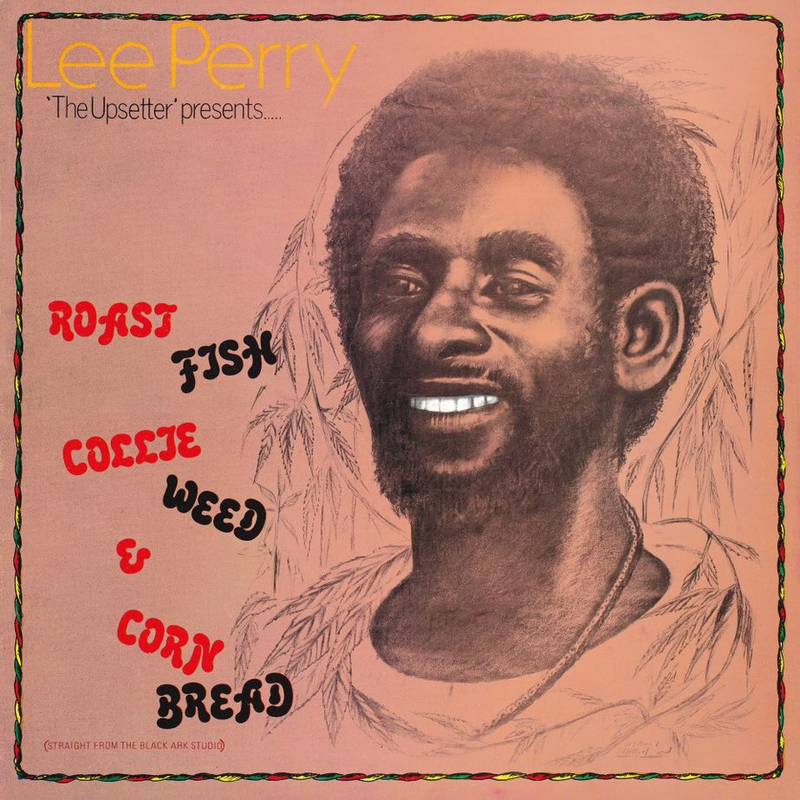 Lee Scratch Perry, Roast Fish, Collie Weed & Corn Bread (VP)
For every artist and audience who has worshiped Jamaica's Perry for his deep and darkly spacious dub-based production techniques (including Bob Marley and The Clash), 1978's Roast Fish, Collie Weed & Corn Bread album was a different animal indeed. A mixed bag vocal album, with Perry creating melodies and rhythms haunting and pulsating, finds the singer-producer rhapsodizing with paranoid glee about "Evil Tongues," musing humorously about health on "Throw Some Water In," and feeding the minions on the title track. For 2021's RSD, VIP have given Lee the colored vinyl treatment and copious liner notes.