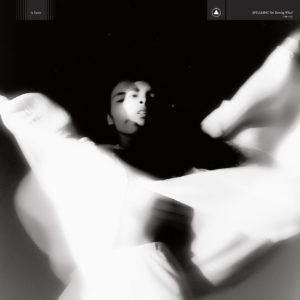 SPELLLING
The Turning Wheel
SACRED BONES
9/10
Music is experiencing a drought of child-like wonder. In our age of punishing news cycles and smug hot takes, this is unsurprising. It doesn't help that many of our wide-eyed icons have been off-duty—Joanna Newsom has been MIA for the past six years, and Sufjan, once a paragon of optimism, has succumbed to snark. Where's one to find a little magic these days? The answer is from SPELLLING, alias of Bay Area artist Tia Cabral. Her new album The Turning Wheel bursts with mysticism, theatricality, and a maximalist new direction for the project.
Unlike previous SPELLLING albums, which were rich with minimal gothy synths, The Turning Wheel is narratively dense and replete with eclectic instruments. Though Cabral still has love for spooky synth swirls here, she's bolstered the electronics with bountiful orchestration—from brass to strings and bongos to harp, just to name a few. Cabral beguiles us into her new world on lush opener "Little Deer." In a Kate Bush–ian lilt, she cajoles the little prey to escape a hunter's arrow, while musing on the cycle of life. "Tender lovers of the earth / Turn us back into the dirt," she sings among fizzy horns, ensuring the whimsy stays grounded. On another playfully humanist tune, "Revolution," Cabral muses on getting older and growing into herself among jaunty piano, banjo, and upright bass.
Cabral is clearly influenced by Newsom and Bush's puckish vocals and celebrations of nature, but The Turning Wheel still reads as genuine SPELLLING. The album's second half mines spookier sonic realms, true to the Sacred Bones brand. Despite the familiarity, Cabral still makes artistic leaps. "Queen of Wands" is a ghostly synth pop tune that could soundtrack a particularly intense episode of Goosebumps. Meanwhile, the sinister "Magic Act" makes dramatic use of banjo, lumbering synths, and a skittering hi-hat to build to an ecstatic electric guitar solo. Still, while The Turning Wheel is consistently creative and well-orchestrated, its most enchanting moments are in its warmer first half. The title track is a gleeful and utopian call for peace, fleshed out by bright piano and a well-placed backing chorus. Cabral's voice is so earnest and bright, it's hard not to be touched.
But perhaps the grandest moment on the record, and one of the best SPELLLING songs, is the album's seven-and-a-half minute centerpiece, "Boys at School." The song is a sweeping ode to being young and outcast that serves as the closing number to the theatrical album's first act. Cabral begins the song in hushed tones and piano notes, gradually building up to stacking synth bleeps, steady drumming, and an electric guitar bridge that elevates the familiar tale to operatic heights. "I hate the boys at school," Cabral coos, slicked in reverb, "They never play by the rules." Her commitment to her pouty young character is what really sells the song. Her characterizations feel lived-in and earnest—like she's this generation's witchy new host of Faerie Tale Theatre. Such warmth and whimsicality in our musicians is rare these days. It's also rare that an album is as full of charm and magic as The Turning Wheel.