It's time for the 13th episode of "F Yeah Fridays," our weekly Spotify podcast series hosted by Aaron Axelsen. Tune in to hear our 15  favorite new tracks added to the FLOOD FM rotation this week.
This week's podcast features the first track from Australian electronic artist Rüfüs Du Sol in three years, a genre-bending collaboration between electronic musician Tycho and Death Cab for Cutie leader Ben Gibbard, a new Soccer Mommy single accompanied by retro visuals, the perfect summer track to keep you energized from Tkay Maidza, and a single that's been years in the making from Grace Mitchell.
Listen to episode 13 of "F Yeah Fridays: FLOOD's Fave 15" via Spotify, and check out the full list of all of this week's top 15 tracks below.
1. Rüfüs Du Sol — "Alive"
2. Tycho x Ben Gibbard— "Only Love"
3. Soccer Mommy— "rom com 2004"
4. Tkay Maidza — "Onto Me"
5. Grace Mitchell — "Tryst"
6. Amen Dunes feat. Sleaford Mods — "Feel Nothing"
7.  Orla Gartland — "You're Not Special Babe"
8.  Little Simz — "I love you, I hate you"
9. Geographer — "Waiting for a Stranger"
10. Gild Walton — "Pay for the Pain"
11.  Hard Feelings — "Dangerous"
12. Hollis — "Less Like"
13.  Ora the Molecule — "Creator"
14.  Caveman — "River"
15. The Birthdays — "Bunny"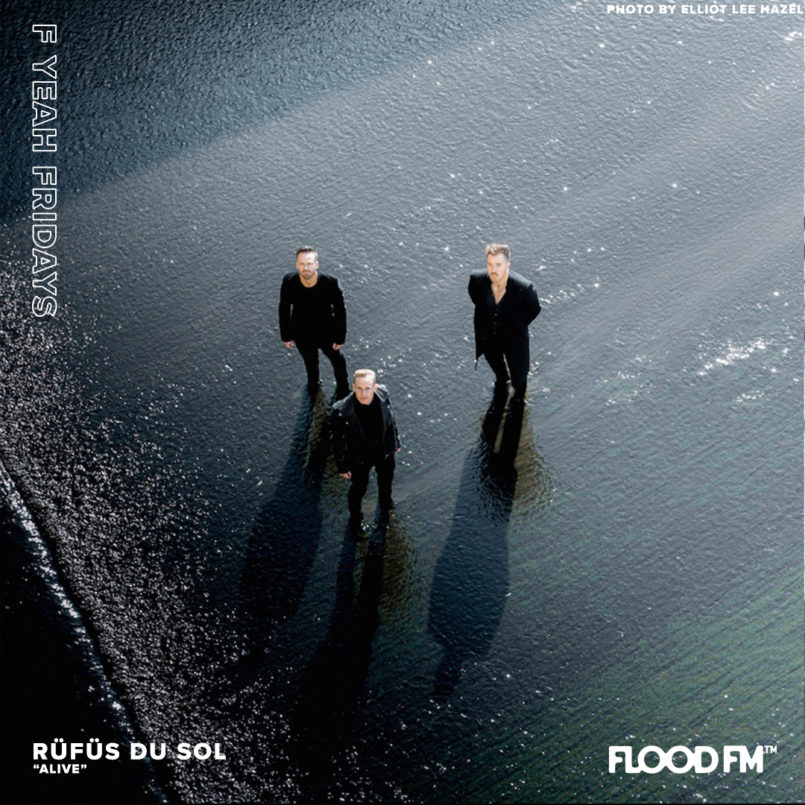 FLOOD FM is now available to stream on multiple platforms, including Apple Radio, TuneIn, Alexa, iHeartMedia, Live365, and Sonos Radio. You can listen to FLOOD FM almost anywhere—from your home to your car to your smart speakers. Give it a whirl and ask Alexa or Siri to "Listen to FLOOD FM."
Don't forget to tune in every Sunday for "FLOOD Flashback Sundays," where we'll take listeners on a 24-hour musical journey showcasing iconic indie and alternative artists from the '80s, '90s, and early aughts.