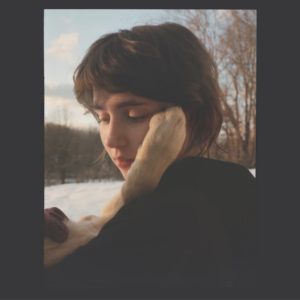 Clairo
Sling
FADER/REPUBLIC/INTERSCOPE
8/10
Clairo is just 22 years old, but an old soul dwells within. Her foundational musical interests as a rising singer-songwriter often sway from electronic-tinged indie rock to '70s pop. Her sophomore effort Sling is a strong footfall out of the music industry quicksand and a way to wash the past—and online naysayers—away. It's also another album in a series of female-centric 2020 and 2021 releases that harken back to the moods and blue productions of Laurel Canyon's singer-songwriters, particularly '70s-era Joni Mitchell.
At first blush, Sling sounds as threadbare as a t-shirt you kept from childhood. It's the one rolled up in the corner of the dresser like a sleeping bag that managed to survive several physical and emotional inflection points. Clairo is also adapting to her new environments, but wearing the comfort of her diaristic writing style. Early single "Blouse" slots into this variant timeline and features Lorde's understated backing vocals, as Clairo sings about being objectified by someone and the way that erodes your self-respect: "It's funny now / I'm just useless and a whore." Beyond Lorde's contribution, Clairo isn't completely on her own—co-producer Jack Antonoff lends his recent hot hand to the record after working on several earth-toned albums with other female songwriters, most notably Taylor Swift, Lana Del Rey, St. Vincent, and Lorde.
Clairo can be dead serious in her intent and general construction of Sling, a standard sophomore album faux pas for a young artist on the ascent. This is more evident by some of the drifting bedroom pop used as the scaffolding for the record's incredibly introspective final three songs, which point back to the remaining vestiges of Clairo's origins uploading songs to her YouTube and SoundCloud accounts. Sling isn't filled with as many hummable zeniths as Immunity, but it's a capable 12-track statement that casts another striking light on modern life as a woman in the music industry battling social media–contaminated relationships.
If the album were a color palette it would be harvest gold. Acoustic piano, guitars, and warm Moogs and synthesizers ooze into every crevice on the first four tracks. Sling's piano- and acoustic guitar–led trio of "Wade," "Harbor," and "Just for Today" exemplifies this '70s vibe and helps fill out the middle portion of the track list. They flow right into one another and are some of the more lovely moments on the record as they expand, contract, and settle in. "Joanie"—named after Cottrill's dog, Joni Mitchell—follows suit right afterward. It's a beautifully arranged instrumental as it jaunts about like a puppy finding its way around an apartment before getting into a good zoom around the room using vintage piano and percussion. Before long, the track drifts off into an acoustic and wordless dreamland over in the corner—sounds about right for a song named after a rescue puppy.
Overall, Sling is an album borne from a long year of reflective home recordings with an artist taking her next steps forward in a new direction. Give it some time, listen with focus, and the album works itself into your emotional fingerprints for weeks, graining them with a fine dust of affecting memories borne out of cogent songwriting.