It's time to celebrate "F Yeah Fridays'" Super Sweet 16. Our host, Aaron Axelsen, is here to share the 15 must-hear new tracks of the week.
This week's podcast features the Canadian electronic-synthpop duo Purity Ring, revered producer, DJ, and international tastemaker Mark Ronson (who enlists a pair of legends with Paul McCartney and Gary Numan), emerging LA indie singer-songwriter Mehro, the return of Chicago hip-hop maverick Joey Purp, and the unusual pairing of '80s U.K. new wave legends Duran Duran alongside Japan's energetic disco-punk outfit CHAI, and many more.
Listen to episode 16 of "F Yeah Fridays: FLOOD's Fave 15" via Spotify, and check out the full list of all of this week's top 15 tracks below:
1. Purity Ring —"Soshy"
2. Mark Ronson feat. Paul McCartney and Gary Numan —"I Know Time (Is Calling)"
3. Mehro —"Coastline"
4. Joey Purp —"Outside"
5. Gotts Street Park —"Diego"
6. Duran Duran feat. CHAI —"More Joy"
7. The World Is a Beautiful Place & I Am No Longer Afraid to Die—"Invading the World of the Guilty as a Spirit Vengeance"
8. Powfu feat. Jomie and Mila Moon —"Tinted Green"
9. Mindchatter —"Here I Go Again"
10. Tierra Whack —"Walk the Beat"
11. Au/Ra —"Screw Feelings"
12. Snotty Nose Rez Kids —"Uncle Rico"
13. Cliff Beach —"I Got Soul" (Mogul Remix)
14. Hand Habits—"Aquamarine"
15. Flight Facilities feat. Drama —"Move"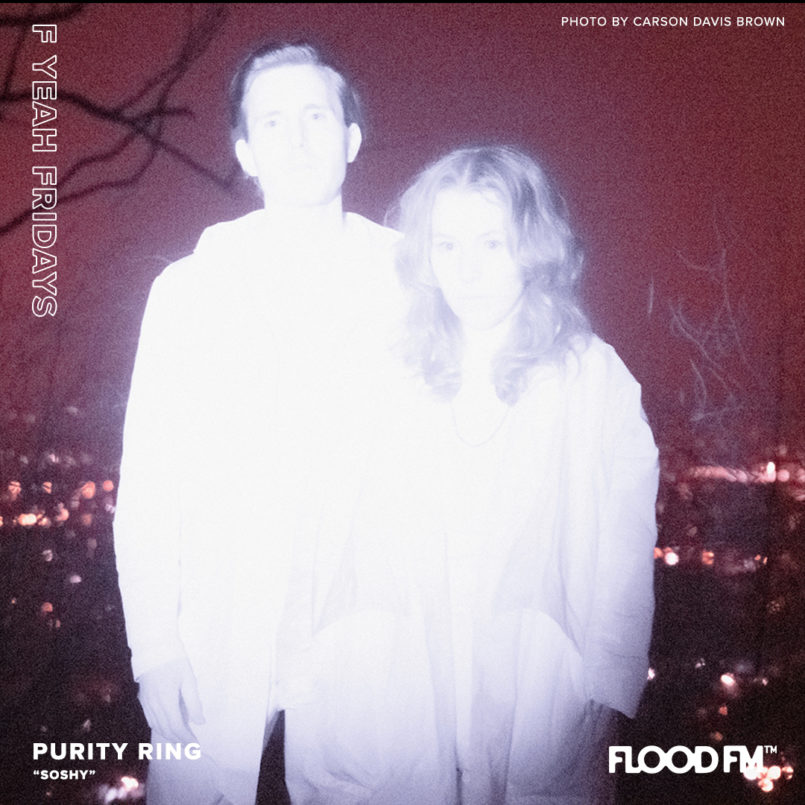 FLOOD FM is now available to stream on multiple platforms, including Apple Radio, TuneIn, Alexa, iHeartMedia, Live365, and Sonos Radio. You can listen to FLOOD FM almost anywhere—from your home to your car to your smart speakers. Give it a whirl and ask Alexa or Siri to "Listen to FLOOD FM."
Don't forget to tune in every Sunday for "FLOOD Flashback Sundays," where we'll take listeners on a 24-hour musical journey showcasing iconic indie and alternative artists from the '80s, '90s, and early aughts.