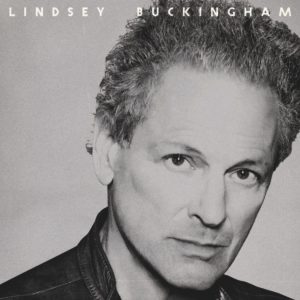 Lindsey Buckingham
Lindsey Buckingham
RHINO
6/10
Fans of Fleetwood Mac are no doubt familiar with the seemingly endless supply of solo albums resulting from the divergent careers of the band's handful of core members. Far less ostentatious than Stevie Nicks' solo efforts, and more developed than Christine McVie's bluesy romps, Lindsey Buckingham's solo albums have always carefully toed the line between acoustic rock and heartbreak-driven new wave. On his eponymous seventh album, the modest guitar hero stays true to form in almost every imaginable way. It's not a paradigm-shifting record by any stretch of the imagination, but fits decently into Buckingham's moderate and, at the very least, reliable solo catalogue. 
Lyrically, Buckingham occasionally wades into overtly sexual, almost cringe-inducing love stories. For all his proven narrative charm (see: "Can't Go Back," "Shut Us Down," "Trouble"), most of the lines on the self-titled record pale in comparison to what he's done as a more free-spirited songwriter. Sure, platitudes of this nature are almost to be expected in bright pop rock, but the sheer ambiguity with which Buckingham places them makes most of his lyrics here feel uninspired. 
That lack of lyrical bravado is compensated for by some splendid melodies. On the airy and acoustically sparkly "I Don't Mind," Buckingham harkens back to his Fleetwood Mac days then charges through the energetic, jungly "Swan Song." Elsewhere, "Santa Rosa" is the musical equivalent of junk food—not terribly profound, but shamelessly satisfying—while the buzzy lead lines of "Power Down" lead into a cleverly produced chorus. Production-wise, the majority of the record's 10 tracks sound ripped right out of 2003's Say You Will, which Buckingham architected while still a member of Fleetwood Mac, or Buckingham McVie just four years ago. As such, longtime Mac listeners will be familiar with the poppy overcoat surrounding some of the band's more recent releases. In short, don't expect it to replicate the magic of Rumours or Tango in the Night. 
As a whole, Buckingham's latest effort works within the greater context of his recent solo career. It will never compete with the remarkably timeless impact of his tenure with Fleetwood Mac, but it nevertheless has its fun, musically pleasing, and carefree moments. Lindsey Buckingham is, and will remain, one of rock's most underappreciated frontmen and virtuosic lead guitarists, but the self-titled album does little to move the needle of his solo career in either a negative or positive direction.