It's that time of the week again. Listen to the 21st episode of "F Yeah Fridays," where our host Aaron Axelsen delivers the 15 must-hear new tracks of the past seven days.
This week's podcast features beloved bedroom indie rocker Snail Mail, who's ramping up to release her sophomore album, as well as apocalyptic feels in the brand new, La Roux–featuring track from acclaimed U.K. grime producer CASISDEAD, Aussie dream-pop specialist Hatchie debuting a fresh track through her new label home Secretly Canadian, U.K. synth-disco faves Metronomy who are back with a brand new EP featuring Sorry, Biig Piig and more, and Philly rockers, The War on Drugs with the title track for their forthcoming album.
Listen to episode 20 of "F Yeah Fridays: FLOOD's Fave 15" via Spotify, and check out the full list of all of this week's top 15 tracks below:
1. Snail Mail —"Valentine"
2. Casisdead feat. La Roux —"Park Assist"
3. Hatchie —"This Enchanted"
4. Metronomy feat. Biig Piig —"405"
5. The War on Drugs —"I Don't Live Here Anymore"
6. Charlotte Cornfield —"Partner in Crime"
7. Kaina —"Casita"
8. Parcels —"Somethinggreater"
9. Willa Amai —"Blows By"
10. Amaarae feat. Kali Uchis —"Sad Girlz Luv Money"
11. Robert Levon Been —"Adore"
12. Slow Pulp —"In Too Deep" (Sum 41 cover)
13. Kay Young —"I've Got You"
14. James Ivy —"Headset Go"
15. Magdalena Bay—"You Lose"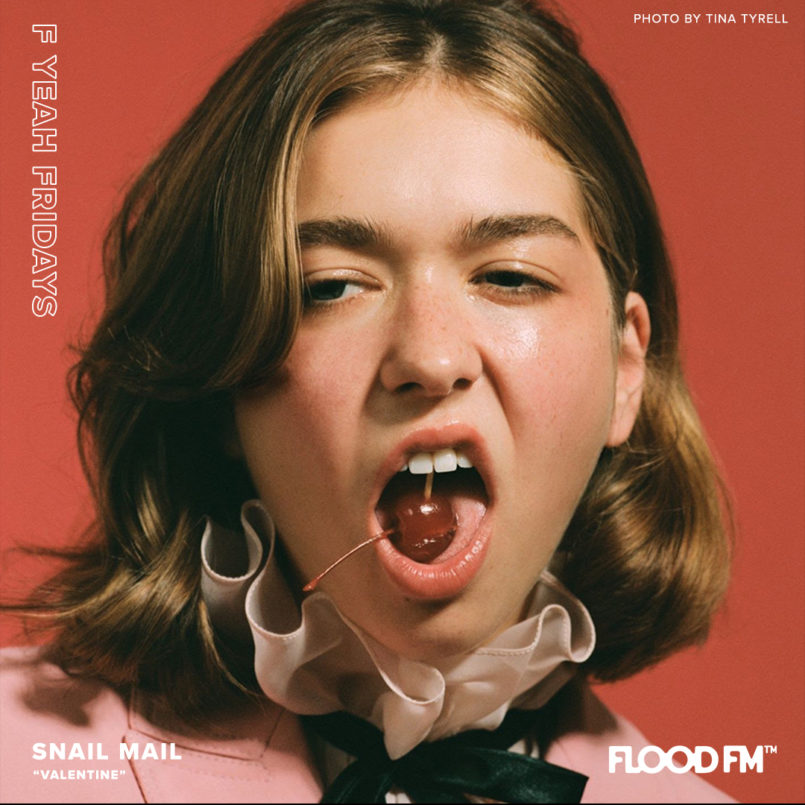 FLOOD FM is now available to stream on multiple platforms, including Apple Radio, TuneIn, Alexa, iHeartMedia, Live365, and Sonos Radio. You can listen to FLOOD FM almost anywhere—from your home to your car to your smart speakers. Give it a whirl and ask Alexa or Siri to "Listen to FLOOD FM."
Don't forget to tune in every Sunday for "FLOOD Flashback Sundays," where we'll take listeners on a 24-hour musical journey showcasing iconic indie and alternative artists from the '80s, '90s, and early aughts.