It's Friday, which means it's time for FLOOD FM host Aaron Axelsen to deliver the 15 must-hear new tracks of the past seven days. Listen to episode 24 of "F Yeah Fridays" now.
This week's podcast features storied Seattle folk-rockers, Band of Horses, returning with new music for the first time in five years, as well as rising bedroom pop singer-songwriter and recent Sub Pop signee Hannah Jadagu, releasing a bold new track. The episode also includes the pride of Ellicott City, Maryland, Snail Mail, dropping her second take from the forthcoming Matador Records release Valentine, Philly-based singer/songwriter Shamir with his new track about radical acceptance, and the Brooklyn indie-rock trio Sunflower Bean with a fierce new track and their first new tune of 2021.
Listen to episode 24 of "F Yeah Fridays: FLOOD's Fave 15" via Spotify, and check out the full list of all of this week's top 15 tracks below:
1. Band of Horses —"Crutch"
2. Sunflower Bean —"Baby Don't Cry"
3. Snail Mail —"Ben Franklin"
4. Hannah Jadagu —"All My Time Is Wasted"
5. Shamir —"Gay Agenda"
6. Smile x Robyn —"Call My Name"
7. Black Country, New Road —"Chaos Space Marine"
8. Geographer —"Peripheral Vision"
9. Suki Waterhouse —"Moves"
10. Mariposa —"Nunca"
11. Aesop Rock x Blockhead —"Jazz Hands"
12. Elodie Gervaise —"Free Babe"
13. Orion Sun —"Concrete"
14. serpentwithfeet —"Down Nuh River"
15. Destroy Boys —"Escape"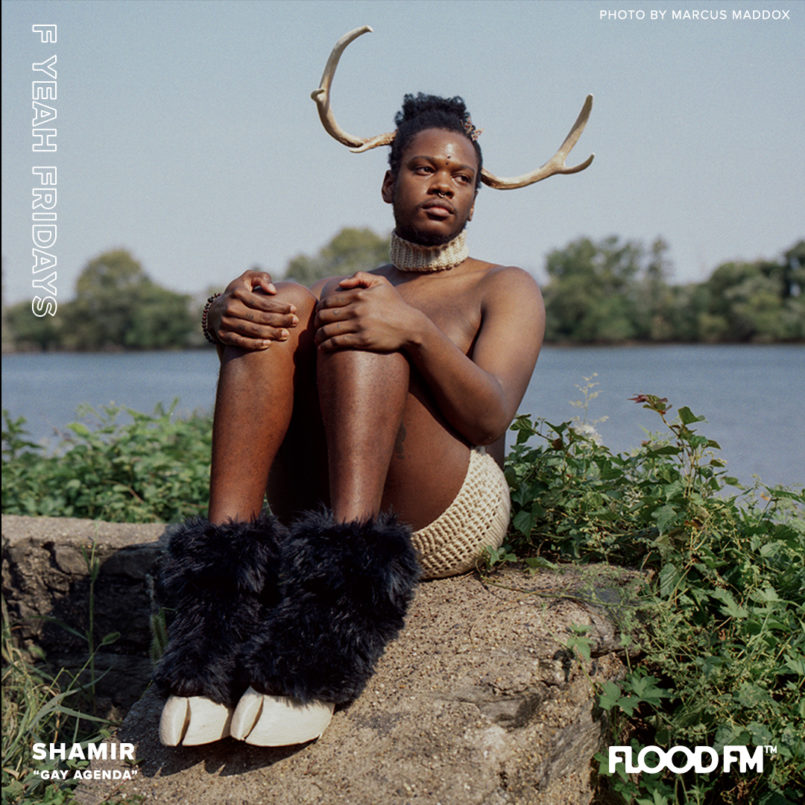 FLOOD FM is now available to stream on multiple platforms, including Apple Radio, TuneIn, Alexa, iHeartMedia, Live365, and Sonos Radio. You can listen to FLOOD FM almost anywhere—from your home to your car to your smart speakers. Give it a whirl and ask Alexa or Siri to "Listen to FLOOD FM."
Don't forget to tune in every Sunday for "FLOOD Flashback Sundays," where we'll take listeners on a 24-hour musical journey showcasing iconic indie and alternative artists from the '80s, '90s, and early aughts.