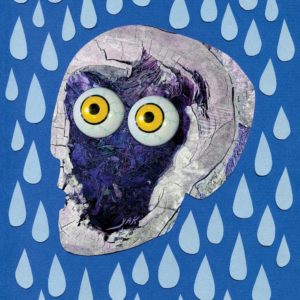 Angel Du$t
YAK: A Collection of Truck Songs
ROADRUNNER
7/10
Power pop, in the abstract, is what? A sugary confection with a stucco roughness? Punk rock dipped in caramel and jimmies? Something richly harmonic and frenetically rapid-fire flavored with a tart hint of the Raspberries, the flip of Cheap Trick, and the spark of early Sparks? Borne out of the Baltimore hardcore scene and its finest bands (Trapped Under Ice, Turnstile, Diamond Youth), singer-lyricist Justin Tripp and his band became Angel Du$t and continued to go the roughhouse route on melodic, lo-fried albums such as 2014's A.D. and 2016's Rock the Fuck on Forever.
Now, for the Du$t-y ensemble's fourth album, the melody is dialed up, their lo-fi vibe is eradicated and replaced with something more uniquely textural and gently tonic is in its power-popping place. Together with guests such as Rob Schnapf (who produces frizzy records for Kurt Vile) and Rancid's Tim Armstrong (who shares vocal duties of "Dancing on the Radio"), Angel Du$t makes YAK into a hooky threat with more shifting moods and soft, cushiony tunes without dismissing speed or ferocity. That means the "na-na-na-na" of opener "Big Bite" is sprightly and swiftly rocking without hitting an old hardcore note, yet they bring the same energy to the brassily cinematic likes of "YAK" and "All the Way Dumb," the hugely strummy "No Vacancy," and the clashing Mick Jones-ish "Cool Faith." 
While "Fear Some" and the earnest "Love Is the Greatest" aren't exactly ballads, they slow Angel Du$t's roll considerably in order to allow the listener to embrace every nuance and trick of Tripp's songcraft and Schnapf's production breadth. And "No Fun" and "Turn Off the Guitar" show off just how much Tripp & Co. interact as comedian harmonists, enjoying the cool breeze of intertwining vocals. That's the point of YAK, then: a group of people enjoying each other's interactivity so much that it spills onto every groove and verse.