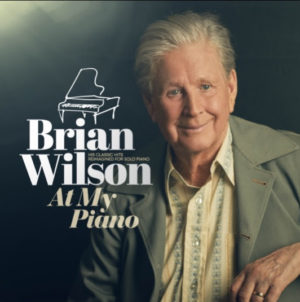 Brian Wilson
At My Piano
DECCA
8/10
+
Long Promised Road: Original Motion Picture Soundtrack
LAKESHORE
8/10
After a decade of repeated, refashioned rarities and remasters from deserved classics such as Pet Sounds and Smile, finding a new way into cosmopolitan shore-pop's nearly lost genius Brian Wilson has been an elusive task. How many ways can the horror story of a descent into mental illness be told, with Wilson innovating his own explorations into sophisticated orchestration while growing as an emotive lyricist while everyone around him either exploits or eschews his master plan? The Beach Boys' epic Feel Flows box set, released over the summer, plumbed the oddities and beauties connected to Wilson's post–Pet Sounds/Smile time with his family while portraying the soulful influence of his brother Carl. At My Piano, as well as the new music found among the odds-and-sods of Long Promised Road happily and uniquely go just a little bit further into defining the myth and the magic of Brian Wilson.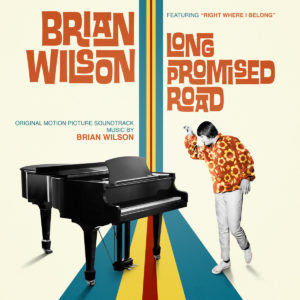 The soundtrack to Long Promised Road—a new documentary featuring interviews with Wilson acolytes such as Elton John and Bruce Springsteen—actually goes a long way into crate digging to find several real rarities such as the banging, hyper "Slightly American Music," the clomping, harmony-driven, honky-tonking "I'm Goin' Home," and the fluttering, chamber-poppy "It's Not Easy Being Me," all featuring Wilson in collaboration with Andy Paley. It's Wilson's weirdly warped new ballad co-composed and performed with Jim James of My Morning Jacket, "Right Where I Belong," that's of greatest interest, however. Penned in direct relation to Long Promised Road and telling a story of Wilson's rise through a strict father's rules (the "get a steady job" lyric in "Right Where I Belong" is hilarious) and life as a Beach Boy, the new track is both a study in Wilson's past and the offbeat collaborative possibilities of his lost work with Paley, himself one of power-pop's still-underappreciated geniuses.
The elegant, deceptive simplicity of Wilson's most haunting and overly ornate musical moments are pared to their basics on At My Piano, an easy-breezy concept with a shockingly mesmerizing result. Recalling a youth playing upright piano in the Wilson Hawthorne homestead, Wilson's skeletal take on ballads such as "God Only Knows" and "The Warmth of the Sun" are pointed, still, and Satie-esque, nearly classical in their new, raw renditions. "Good Vibrations" and "California Girls" are weirdly hymnal and showy all at once with a fingering style closer to a Randy Newman. "Wouldn't It Be Nice" and "Sketches of Smile" (which mashes up moments of "Heroes and Villains," "Our Prayer," "Wonderful," and more into something fresh) reveal colors and tones you could never have imagined in their rich, original forms. If nothing else, Wilson playing his best-loved and least known ("'Til I Die") songs ever-so-sparsely is surprising—something 79-year-old legends don't often get a chance to do.