Since exploding onto the world stage with the darkly wry Off the Radar in 2017, Noga Erez has carved out a reputation as a sonic innovator and lyrical truth-teller. Her experimental approach and unflinching honesty are very much apparent on 2021's KIDS, but the gloom is now illuminated by a faint flicker of hope. That light grows brighter on the Israeli singer/songwriter's just-released acoustic album, KIDS (Against the Machine).
"Dark times demand optimism," Erez muses over Zoom from Atlanta, Georgia. "You don't have to create hope if there's nothing to fight against." And dark times were the norm in 2020 when the breakout star began recording her sophomore set of songs. "While we were making KIDS, we lost someone we loved dearly, wars happened where we come from, and then a pandemic," she says. "Those things challenge how you think about the world."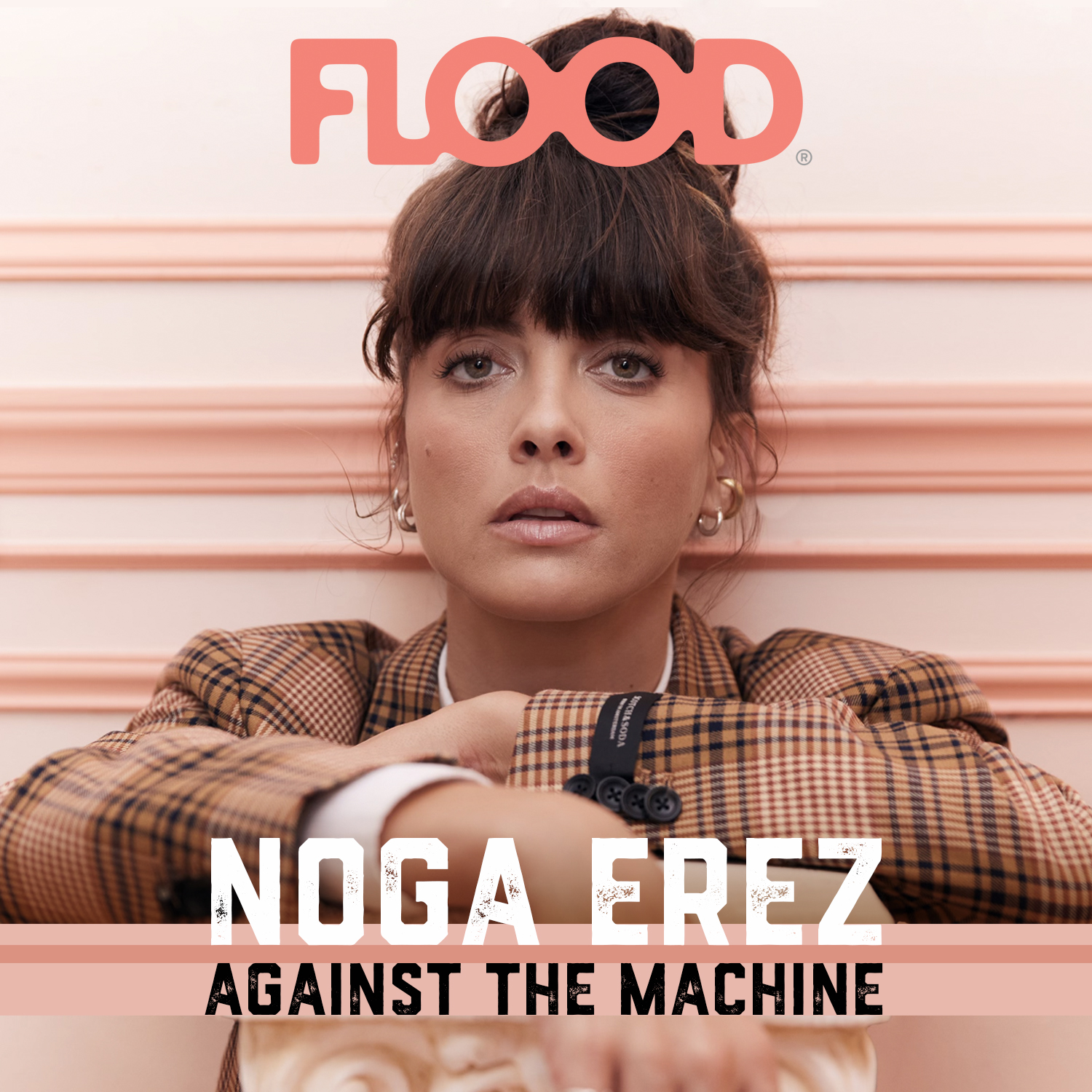 Instead of doubling down on the pessimism of Off the Radar, the 31-year-old sought understanding. "My first album was basically me bitching about the world," Erez laughs. "You grow older and become more forgiving. People are going to do stupid and crazy shit, but it doesn't mean that they are necessarily stupid or crazy. It means that they grew up in an environment that made them like that."
Her new philosophy is as simple as it is profound. "That's why you have to treat people as if they were still children or recently children," she says. "That's the concept of KIDS: to look at people with empathy and understand that they were taught hatred. They were not born with it." That epiphany put her in a more positive headspace. "If you continue to think that everyone and everything is fucked up, where can we go? It ends the conversation."
And Erez is all about the conversation, with KIDS tackling everything from social media addiction ("Views") to death ("Candyman") and, inevitably, politics (the title track). Her gift lies in her ability to address those big ideas within the space of a three-minute banger. "If I have to talk about something that's very serious and dark, I have to balance it with humor or dance beats," she explains. It's a balance that comes to her quite naturally.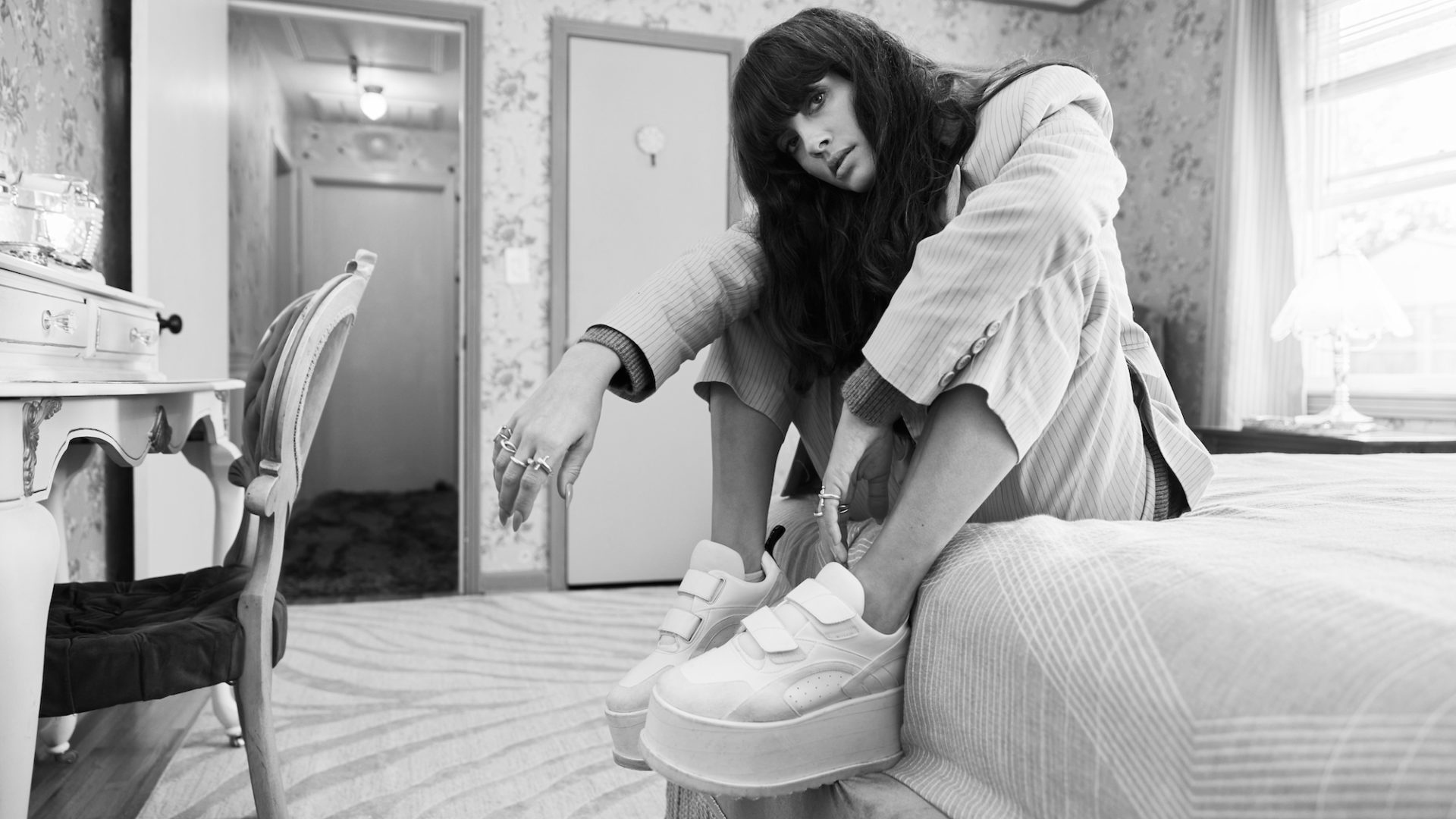 "It's the emotional range that I operate in," she continues. "My emotional existence is narrow. Even though I'm a very emotional human being, life is never that terrible and never that good." Erez brings that perspective to her music. "Art has to have that micro existence," she says. "There's always a duality." Just don't assume her worldview is predominantly connected to her nationality—the singer is adamant that KIDS isn't geography-specific.
"I don't feel like our generation, the children of globalization, should define themselves through the location where they were born."
"I don't feel like our generation, the children of globalization, should define themselves through the location where they were born," Erez says. "I love the people of Israel. I disagree with many things that are happening in Israel, but I love the place. For me to represent it or capture the complexity of it in my music," she says, before pausing. "No, it's just not true."
When asked how it feels to be a de facto spokesperson for her homeland, Erez doesn't mince words. "It's a pain in the ass," she says. "But I don't think I can complain about it because some of my songs are political. I brought it on myself, and the best thing that I can do from experience is to say that I don't know enough about it." Erez then explains that proximity doesn't always equate with expertise. "Being so close to a conflict doesn't necessarily mean that you have something interesting, important, or even meaningful to actually say about it."
Erez believes that her music crosses borders because she focuses on the micro rather than the macro. "The more personal you make it, the more universal it is, because I really, truly believe that we're not that different," she says with conviction. "I think that what defines us as a human being are things that are way more fundamental. Based on those things, we can really relate to one another. My lyrics make you feel fear, frustration, and love. Those are all things we have in common."
"My lyrics make you feel fear, frustration, and love. Those are all things we have in common."
Erez's music will now reach even more ears with the arrival of KIDS (Against the Machine), a project that happened organically. With KIDS winning fans around the world, Erez decided to rearrange some of the songs for live performances. To her surprise, the acoustic reworkings went viral. "Some of them did better than the originals," she says. "They also broadened the audience. For some people, the original productions are too hardcore."
In fact, the singer's "Against the Machine" versions did so well that her team suggested rerecording the whole album—a prospect that initially didn't fill her with delight. "I was against it at the beginning," she admits. "I just wanted to make new songs and I really wanted to move forward." Erez soon came around to the idea when she realized that revisiting the songs allowed her to reconnect or rediscover the emotions behind them, making it an unexpectedly therapeutic process.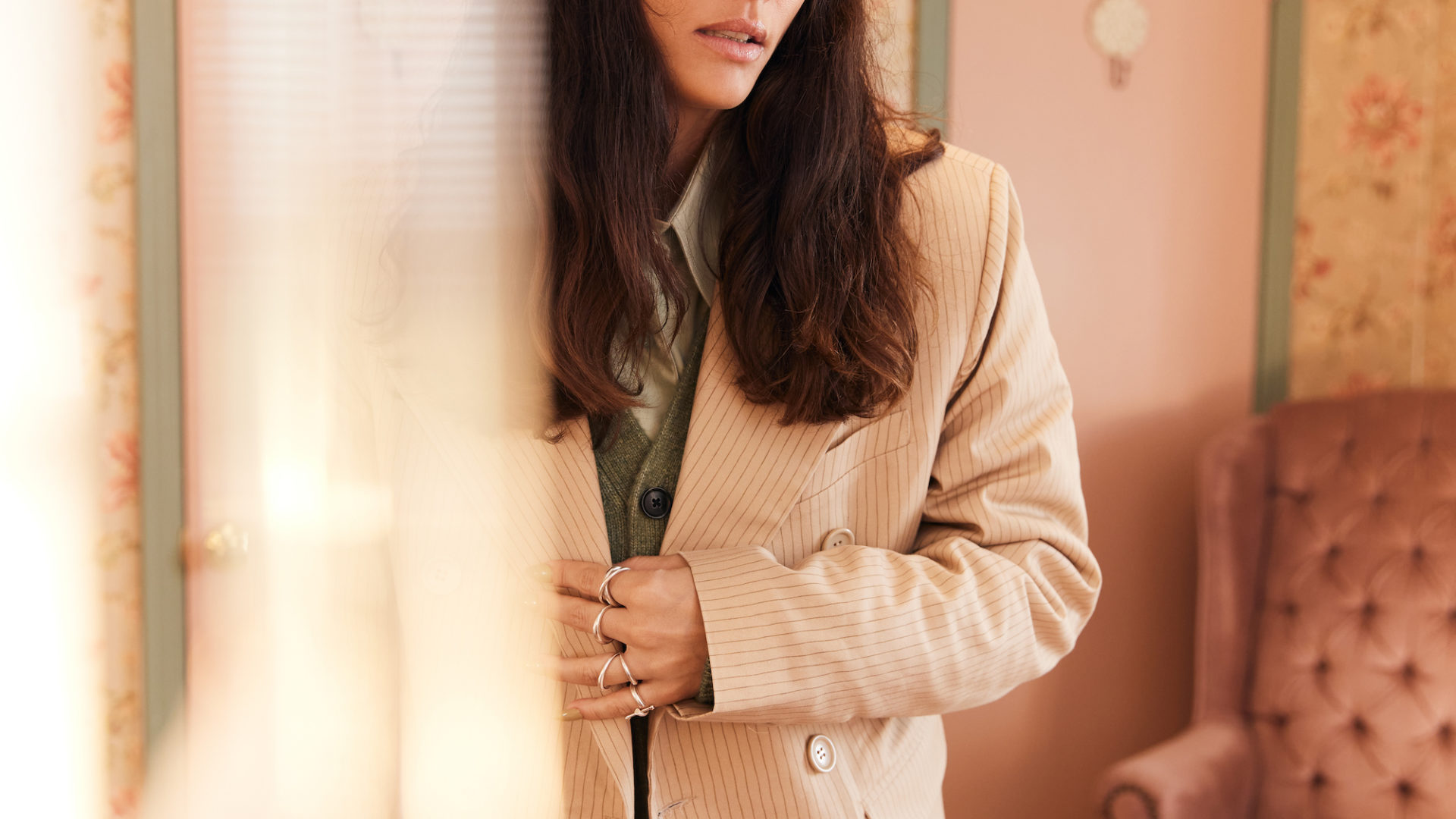 "It brought me back to the songs," she enthuses. "I realized that I didn't even know what some of them were about until we did the new versions. When you strip down a production, you're left with the essence of the song." As Erez revisited the lyrics, many tracks took on a whole new meaning. "I'll write lyrics intuitively and then I understand what they're about months later." This process was doubly true of KIDS (Against the Machine).
"It was particularly magical for the more raw and emotional songs like 'Kids,' and 'Candyman,'" she says. "Reliving what we wrote the songs about without the hassle of actually writing them—it's just a beautiful thing." It's also an experience she wishes other artists could have. "Revisiting our own creations taught us so much about our own music, and music generally. I think artists should try and do that."
Retooling "Candyman" was equal parts harrowing and healing given the subject matter. "Every time we would come back to that track, there were tears in the studio," she says. "It's a song about the last days of [creative partner Ori Rousso's] mom. The experience of being in a hospital, with all these people at the end of their lives, with their families around them trying to do something, but not really knowing what to do—that time is something that really stays with you.
"When we first finished that song, we really focussed on the production," Erez continues. "It was a way of protecting ourselves from the meaning." When it came time to reimagine it for KIDS (Against the Machine), they felt the full emotional brunt for the first time. "Now, with new production, including a children's choir singing the chorus from the standpoint of the Candyman, or Angel of Death, it's an entirely new thing. It's more nuanced and much more affecting."
Erez developed a firm framework for the Against the Machine recording sessions. "Half of it was recorded live with the instruments all being played in the same room at the same time," she begins. "Then, for the ones that we couldn't do like that, we had rules. First, no layering. If you have a trumpet player on the song, you do not record them twice. Just one take. Eventually, it felt like the ones that were not recorded live are still live. We had to set boundaries for it to remain raw."
Ultimately, the process underlined the quality of the original material. "When we started doing live versions, it was because we felt like we had really good songs," Erez says. "We felt like we could play the songs with acoustic and vocals or just piano and vocals. It's a testimony about how the songs hold up on their own. They don't have to have that production for them to exist." Just don't call it a live album.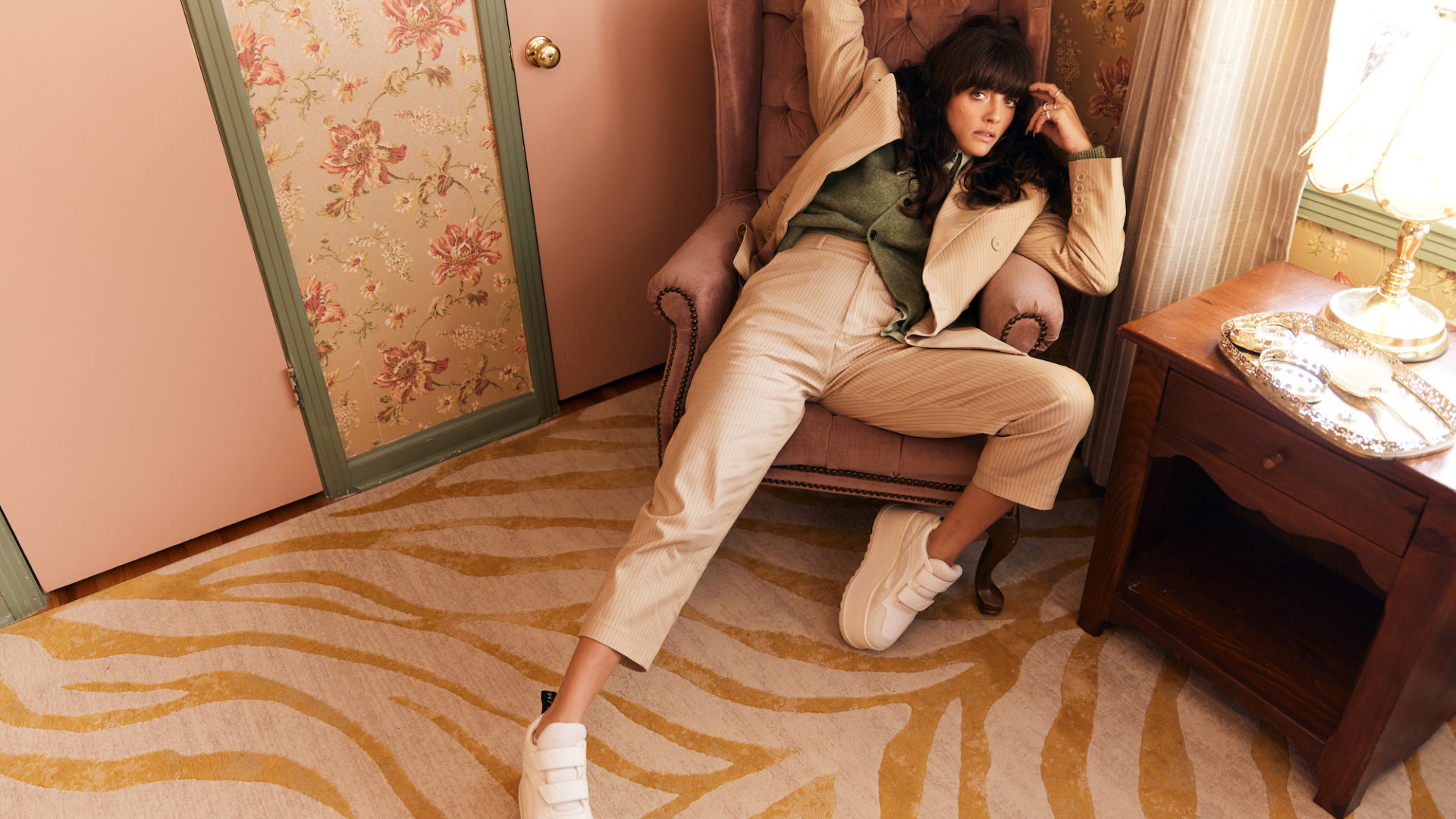 "It's not a live album of KIDS," she laughs. "I thought that was what it was going to be. I really thought that, 'Oh, we're going to have this live album,' but it turned out to be so different." Many tracks were completely reworked. "So many songs went so much further than the original. Some songs that were proper B-sides on the original album became the main singles. I would call it a very rebellious sister album."
Like many artists, the global pandemic forced Erez to be resourceful—that is, after savoring the initial isolation. "The first month of the pandemic we spent finishing KIDS," she says. "We had more time than we were supposed to have. Because of that, KIDS is the way it is, so I'm very thankful for that. Also, I'm an introvert, I like being at home. The whole situation suited my personality." Erez was less enthused about promoting music during a pandemic.
"It was depressing," she says bluntly of the first batch of pandemic live streams that imitated concerts—albeit without an audience. "Luckily, we took our time to learn from other people's mistakes. What we've realized is that we should not try to replicate anything from before, we should just try to see what works in this new world." What Erez came up with changed the trajectory of her career. "Our virtual show was a complete cinematic piece. It was like a live music video."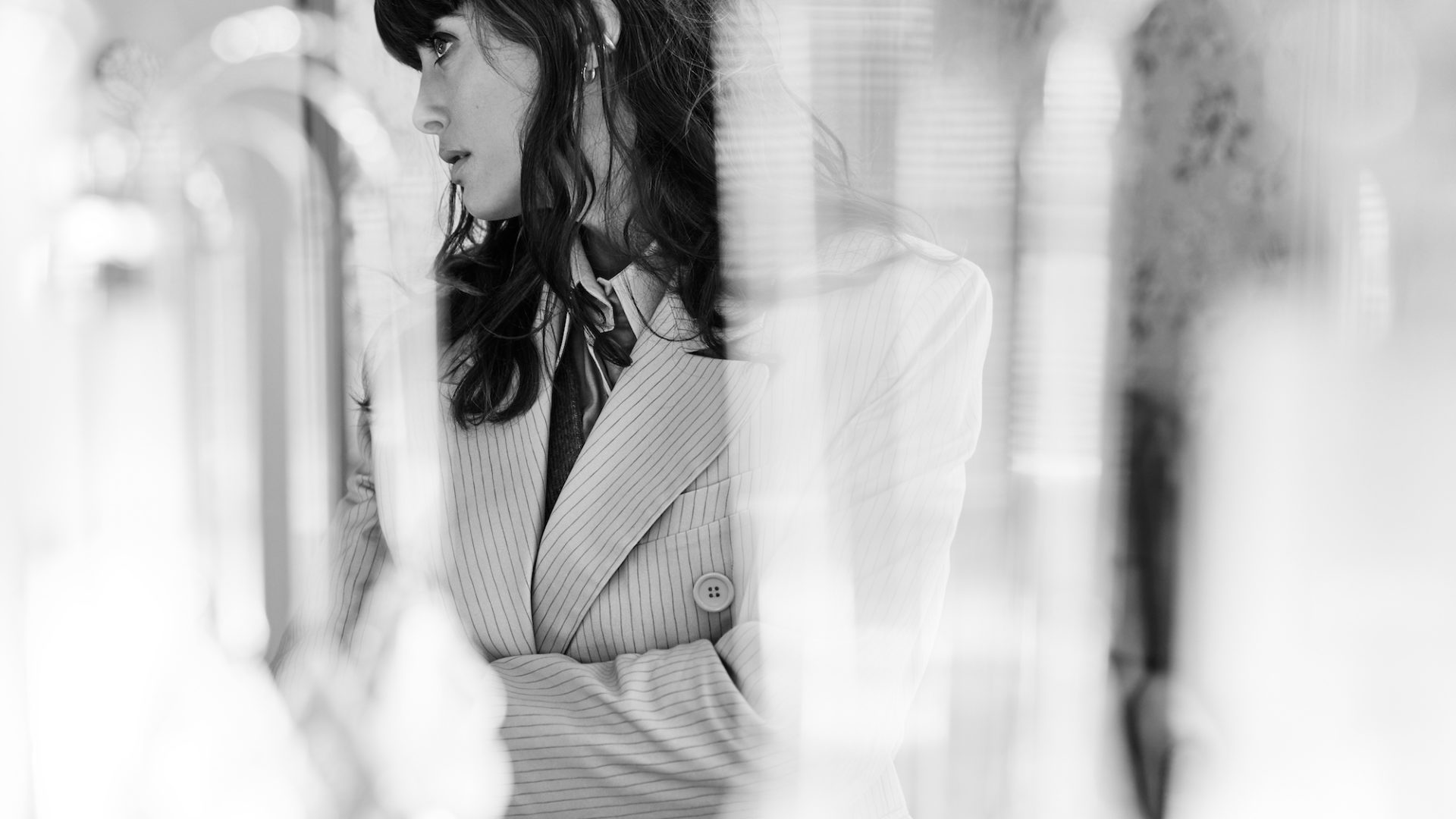 The performance was so well-received that it opened some unexpected doors. "We invested money that we didn't have and had people help us for free because they couldn't work due to COVID," she says. "It brought us [a slot on] Jimmy Kimmel, suddenly promoters and labels were after us. It all came from a place of just trying to survive the new normal. I feel like tough situations push you toward your edges. They make you get creative."
"I feel like tough situations push you toward your edges. They make you get creative."
While pandemic limitations heightened her creativity, Erez has always been a visual innovator. "I grew up on MTV," she says. "Music and visuals go hand-in-hand for me." The alt-pop star also knows exactly what she does and doesn't want from a video. "The song has to be the focus. There's a very clear hierarchy where the song is king." That's where the concept comes into play. "There has to be a connection to the song," she says, noting that there's a trend away from this, especially in big-budget videos.
"You're left with something that has nothing to do with the music," Erez laments. "This is where I say, 'Spend less money and more time thinking, and really think about it.'" She has other visual ground rules. "We don't do expensive-looking videos, we don't do multi-location videos. It's only one location. The performance has to be super, super strong for the video to succeed. Also, it has to be a video that you're able to describe with one line."
While it's still too early for specifics, Erez is almost ready to look toward her next project. "We have nothing," she says. "We're a blank page." Despite releasing two versions of KIDS, she's struggling to let go. "It still doesn't feel like we've had enough time with it. We didn't really get to go on tour immediately after it was released and sing those songs over and over. We still feel so close and connected to the songs."
Ideas are starting to bubble to the surface, however. "We do have that urge to start something new right now," she admits. "I have names of songs. Multiple names of songs, and Ori has some concepts in mind." They want to lean into the organic approach of KIDS (Against the Machine). "We want to go back to basics and write songs on piano and guitar." As for its tone and tenor, that depends on Erez and the state of the world. FL