This article appears in FLOOD 12: The Los Angeles Issue. You can purchase this special 232-page print edition celebrating the people, places, music and art of LA here.
Long before achieving fame, rapper-singer-actor KYLE was born and raised in Los Angeles. After 12 years, his family moved one county over to the small town of Ventura, where he graduated high school and got his first taste of stardom performing for the locals. But he always knew he'd come back to LA to make his way in hip-hop.
KYLE calls Los Angeles "the best city in the world," and came back to town at age 19 to take his career to greater heights and possibilities. He landed first in Downtown LA, then shared a house with friends in Culver City as he worked hard at making music to reach the masses. It was a struggle, but looking back he calls those early years "the most blissful time of my life."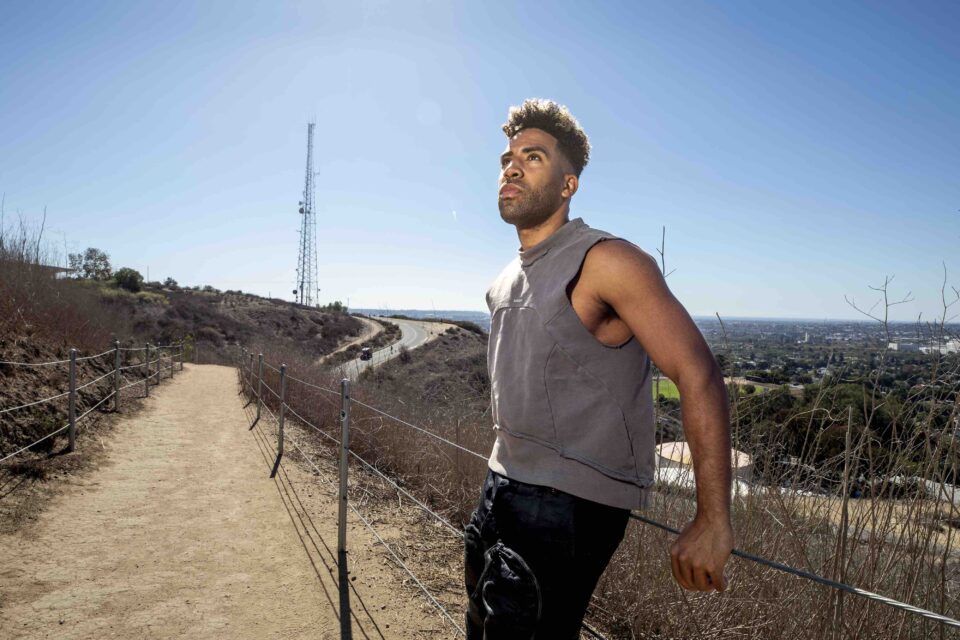 Just a few years later, KYLE (a.k.a. Kyle Harvey, or SuperDuperKyle) had his first #1 Billboard hit with the 2016 single "iSpy," which kickstarted a career of albums and mixtapes, and led to a starring role in the 2018 Netflix feature film The After Party. Earlier this year he released It's Not So Bad, an album designed to bring good vibes to a dark time for the world. Early signs of the album's direction were the first singles "Optimistic" and the upbeat and romantic "Sunday," a track that samples and was directly inspired by UK singer Craig David's 2000 hit "7 Days."
"When I'm around nature, I realize life isn't as bad as you think it is. The world is a really pretty place when you spend your time in pretty places."
"I remembered my greatest skill is making people feel better," he says of crafting the album during the COVID-19 crisis. In June 2021, KYLE was one of the very first artists to perform a drive-in concert during the pandemic, performing to an audience watching from their cars in Ventura. Now his focus is on "telling stories that can kind of bop somebody up when things are hard."
While LA is his home base for the foreseeable future, KYLE realized that he still hungered for the warmth of a smaller community like the one he knew in Ventura. He found it in Culver City, a small municipality of just five square miles that's surrounded on all sides by Greater Los Angeles. Nearby, one of his favorite places is the Baldwin Hills Scenic Overlook, a California state park of hiking trails and restored native habitat, right in the middle of urban Los Angeles County. The park includes the famous Culver City Stairs, where visitors can hike up to the 500 foot peak and take in an epic view of the LA landscape.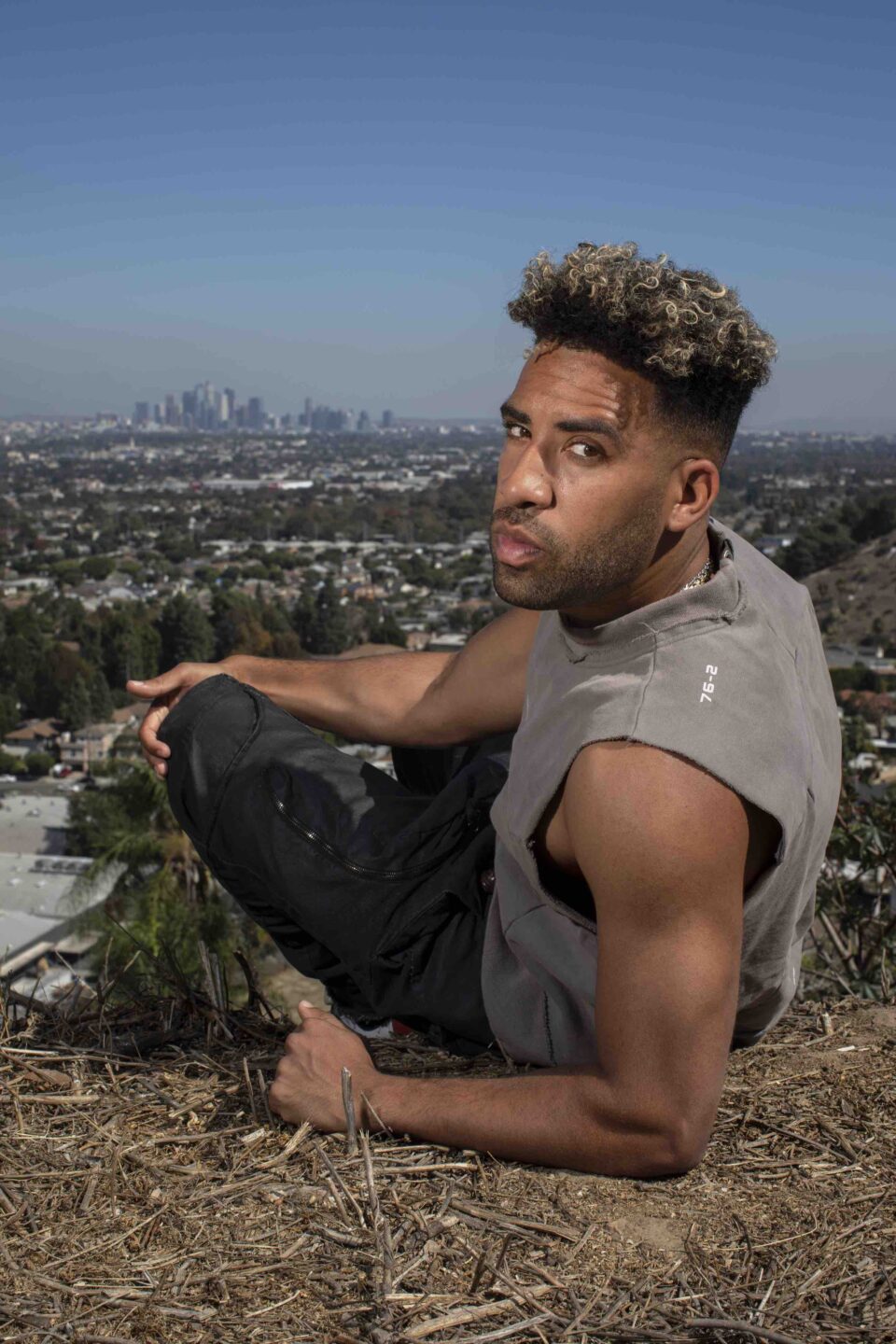 "This place is special to me because it's like the charging pad of all my joy, my optimism, and my hope—because when I'm around nature, I realize life isn't as bad as you think it is," explains KYLE, sitting near the top of the hill during a visit. "The world is a really pretty place when you spend your time in pretty places."
"I'm a convenience-type of person. If I'm going to eat somewhere, I gotta be able to walk there. If I'm gonna go to the movies, I gotta be able to walk there. I'm trying to do shit within five minutes of deciding I want to do that."
For KYLE, a perfect day in LA mostly unfolds in Culver City, beginning with a half-hour walk that includes a stroll through his local park and a stop at a favorite coffee place, Cognoscenti Coffee, where he orders a Matcha Green Tea Latte. "It's the best coffee shop in LA, too," he says. "They're always in there playing these real beautiful orchestral versions of Nintendo songs. It feels like it was made for me. The barista has on a Pikachu T-shirt and says, 'How are you doing Mr. Kyle?'"
For lunch, his special place is Ek Valley Restaurant, serving Oaxacan Mexican on Washington Boulevard. What he orders isn't on the menu: chilaquiles with salmon. "Sounds weird, but just do it. It's fire!" KYLE insists. "The first time I did it, I was just eating their salmon and then I would eat their chilaquiles. And I just like, put two and two together! I'm like, sir, you gotta mash this up."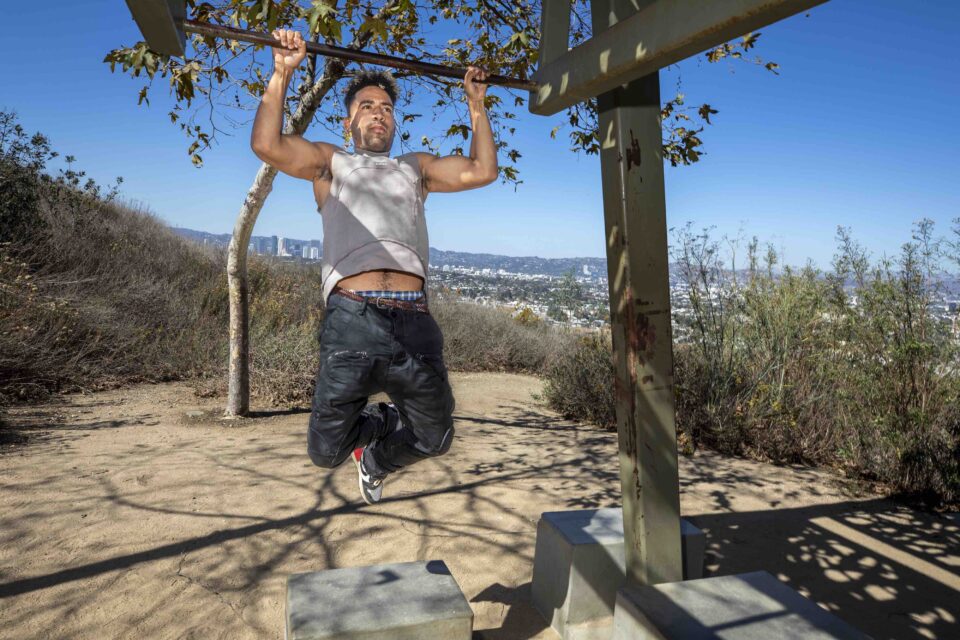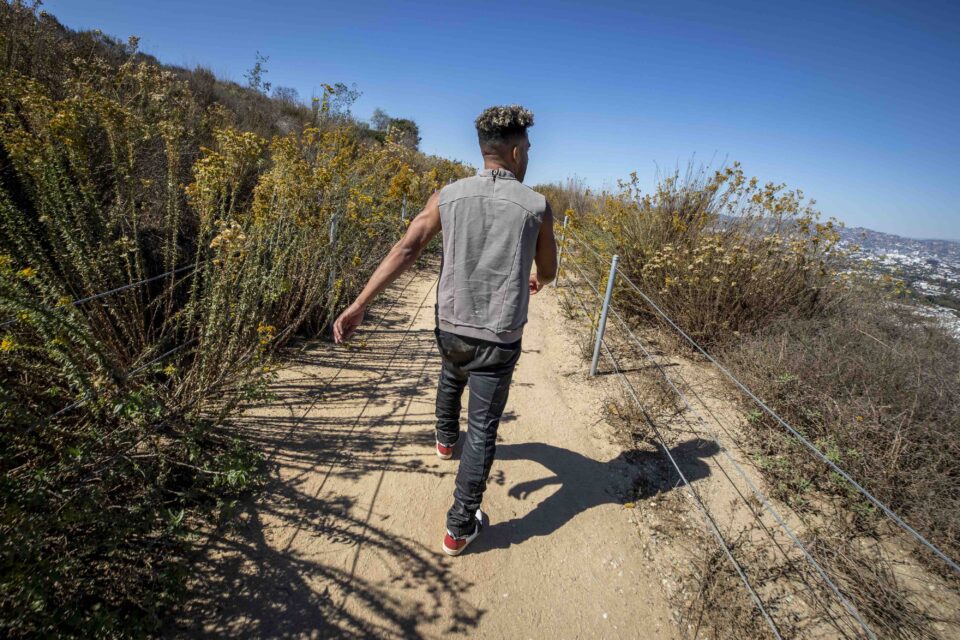 Later, he might hit a restaurant or a movie with his fiancée or some friends. KYLE likes to grab a burger at Father's Office in the old Helms Bakery building. "They also have a lot of really good drinks," he adds. "They have every IPA you can think of, and they make a really good old fashioned."
KYLE was disappointed to learn that his favorite local theater, the ArcLight in Culver City, closed permanently during the pandemic, as he likes to keep work and life within easy reach, just like in Ventura. "I'm a convenience-type of person," KYLE explains. "If I'm going to eat somewhere, I gotta be able to walk there. If I'm gonna go to the movies, I gotta be able to walk there. I'm trying to do shit within five minutes of deciding I want to do that." FL