Monday morning started just like any other. But, then, there it was: a mysterious tweet. A bunch of famous people sitting down at a table. Some of them had helmets. Some wore sunglasses. Some beamed their images from remote locations onto a big screen from the Internet. To be there. Together. What could it mean?
Louder than words. The revolution is coming. Turn up. #TIDALforALL https://t.co/syN2pgvjkR

— TIDAL (@TIDALHiFi) March 30, 2015

What Is Tidal?
Tidal, announced in the most ridiculous of ways on Monday, is a new streaming service owned by Jay Z (and Daft Punk and Madonna and Rihanna and Jack White and Calvin Harris and just about everyone else who's been on the Top 40 at least once in the past five years). It promises to be "the future of of music streaming."
For the Artist, From the (Super Rich) Artist
Yes, it's true that Tidal isn't a faceless mega-company like Spotify or Rdio, but the fact that it has such a famous face (or faces) actually might not prove to be much better for the consumer or the other, independent artists that weren't included in this gorgeous cocktail hour of the world's most famous and beautiful musicians. The service's first promo video features the Carter family along with their fanciest human and robot friends all patting each other on the back for "changing the game," complete with a vague sense of super villainy. And if a two-minute video starring the music world's 1% is a bit off putting to you, don't watch Tidal's official announcement. How strange can it be to have sixteen of the most famous musicians talk about a new joint venture? This strange:
Alicia Keys also quoted Nietzsche.
Why Should I Care?
If you're currently using Spotify or Rdio or Rhapsody, Tidal assures you that you're not fulfilling music's vast potential of audio excellence. For the first time, audiophiles will be able to stream lossless audio, the way that artists intended their music to sound. While you might have heard rumblings about lossless audio last year because of Neil Young's Pono project, the Tidal collective is promising the warm, vinyl-like sound on every track that you play. On its own website, Tidal explains the importance of lossless listening through a very informational video, but it basically works like this: when original, mastered audio files are compressed into MP3s to be played on your computer or digital device, the lowest level of sound waves are taken out. On the surface, the track sounds fine, but its those small details and instrumentations that come together to create the track's sound. MP3s sound tinny and hollow, lossless audio sounds full and warm.
If you're torrenting already, you probably don't care, and you're one of the reasons we're getting Tidal, you awful file thief.
How Is It Different Than What I'm Already Using?
As of this moment, Tidal is offering over 25 million songs in both the standard ($9.95/month for 320k) and hi-fi lossless ($19.95/month for 1411k) streaming quality for its app, which is currently available on all digital systems. This sonic difference is just the beginning of a laundry list of what's different between Tidal and your current streaming service. These additional perks include music video streaming in addition to audio streaming, exclusive album and track premieres (rumor has it that Kanye's latest is going to drop on Tidal), artist curated playlists and suggestions, no ads anywhere, and a not-yet-explained "better" artist royalty payout.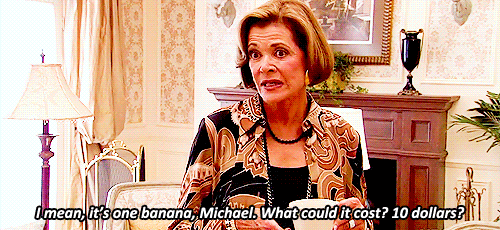 To celebrate the launch, the co-owners took to Twitter with updated avatars to spread the word.
From the boss:
"The Tides They Are-A Changing" #TIDALforALL — Mr. Carter (@S_C_) March 30, 2015
Even the guy with the horrifying mouse head thought things were kind weird:
Yeah. That just happened. Awkward? Maybe. But I do believe in this venture! #tidal — deadmau5 (@deadmau5) March 30, 2015
You, plus sign, them, equal sign, us. It's calculus.
Together, we can turn the tide and make music history. Start by turning your profile picture blue. #TIDALforALL — NICKI MINAJ (@NICKIMINAJ) March 30, 2015
Together we can make music history. Show support and make your profile photo blue. Turn the tide. #TIDALforALL — Arcade Fire (@arcadefire) March 30, 2015
No, seriously, join them.
Join Us. http://t.co/tFrrJRUFzb #TIDALforALL — Third Man Records (@thirdmanrecords) March 30, 2015
 Surf's up:
Here comes the Tidal Wave!!! Who Runs The World???????? ❤️ #rebelhearts pic.twitter.com/v0iZeHP1Um — Madonna (@Madonna) March 31, 2015
And?
There's still a tremendous amount of question marks left, like the effect on and potential gain for indie artists and the un–Top 40, whether Tidal artists will pull their music from other streaming services, and if people will actually shell out $20 bucks for this service. Yesterday, Jay Z spoke at NYU and answered a few of these queries, but only next weeks and months will tell whether Tidal will be a Johnny Utah success or a sad Bodhi wipeout.