Now that the premature "Mission Accomplished" banner has been flown in face of the still-ongoing COVID-19 pandemic, brick-and-mortar shops participating in Record Store Day—the beloved semi-regular holiday for music lovers celebrating pricey-but-worthwhile rarities decked out in vinyl (the reason RSD started in the first place), cassettes, and, yes, CDs—need not concern themselves with supplying masks and investing in rope partitions. Unless you're in California, where they're this close to bringing back the mask mandate, indie record stores can focus on what they do best: stock the rarities the annual record store shopping holiday has to offer. Shop fast and carry a big tote.
Here's a list of some of the choicest musical memory-makers of Black Friday's annual Record Store Day (RSDBF) event that you may never even open, yet will surely forever cherish.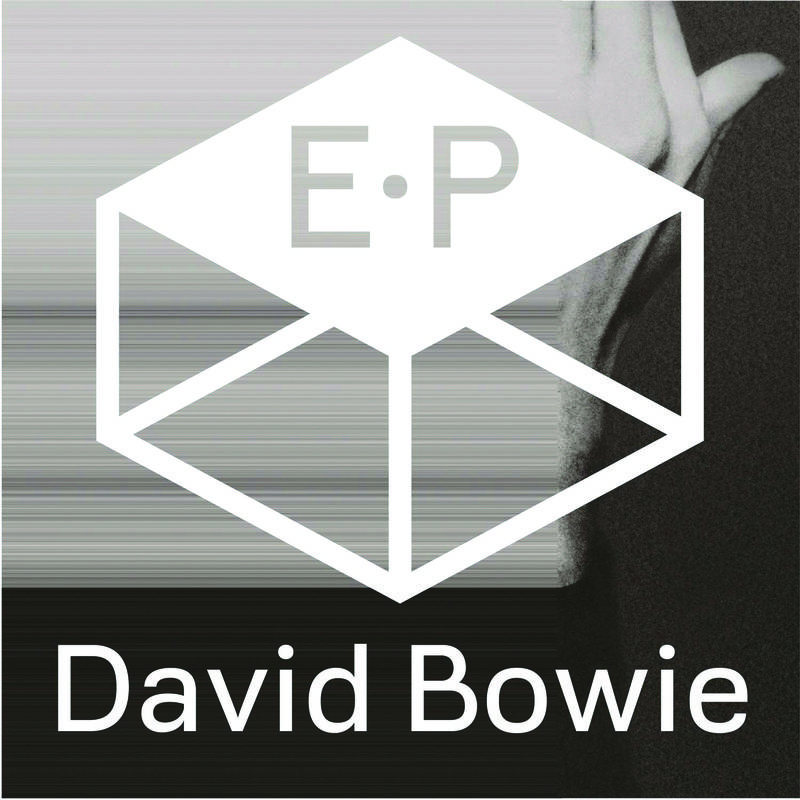 David Bowie, The Next Day Extra EP (Legacy)
The first RSD exclusive to tackle latter-day Bowie circa 2013, a handful of songs left unfinished from The Next Day present an alternative view of that finished product, his penultimate studio album. The RSD EP unveils the clamorous, driving, lo-fi rocking "Atomica" and "Born in a UFO," the Beatles-poppy "Like a Rocket Man," and the slow, noisy "The Informer"—the latter track being so happily askew it might have made more sense on Bowie's 2016 grand finale, Blackstar. Also included is the 10-minute "Love Is Lost" James Murphy rework and the Venetian mix of "I'd Rather Be High" for some solid-state, choice, rare Bowie bits.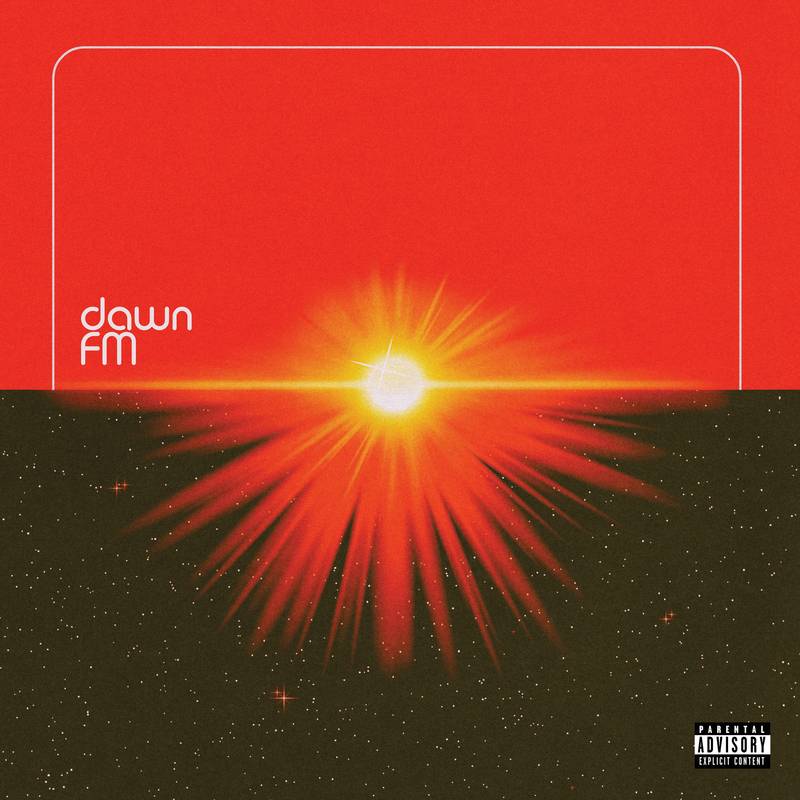 The Weeknd, Dawn FM (XO Records)
The Weeknd's cruel and beautiful brand of sinewy, atmospheric nu-soul "sonic experience" gets stretched across two vinyl LPs with a decidedly different brand of sunburst cover art for RSDBF. To tell you the truth, I like this sleeve better, as it more accurately portrays Dawn FM's vibe, vibrancy, and all-around weirdness.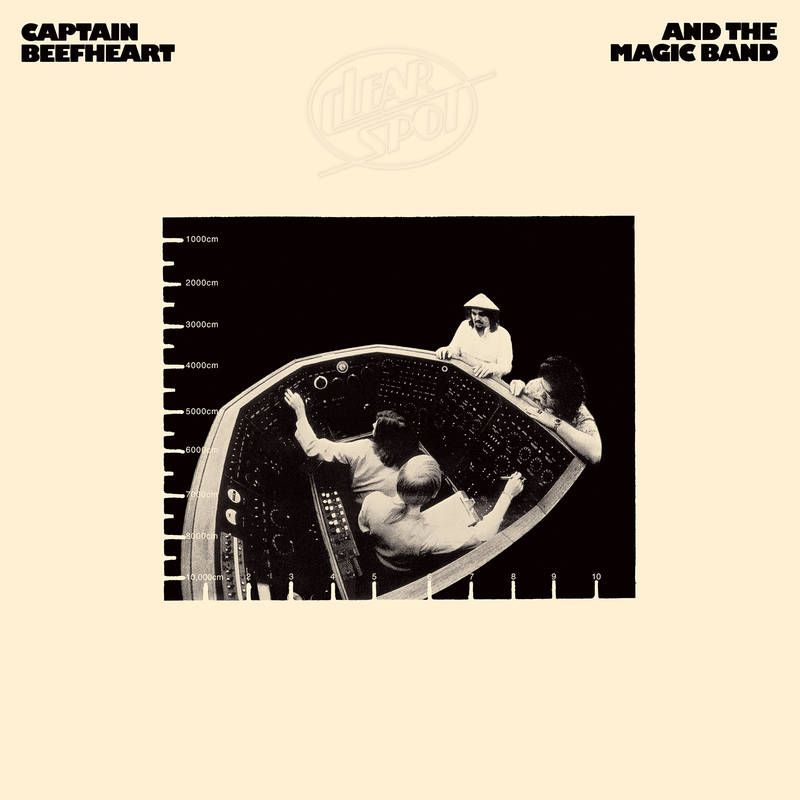 Captain Beefheart and the Magic Band, Clear Spot: 50th Anniversary (Rhino)
Where does one go after the undefinable Trout Mask Replica, the Captain's avant-mirthful classic? Into the arms of Doobie Bros.' producer Ted Templeman, one drummer, and a smoother (for Beefheart, that is), bluesy bar fare. Growly but not eerily great, this Clear Spot offers a less muddy mix than the original and an additional LP of rare studio outtakes, alternate versions, and previously unreleased instrumental rough mixes.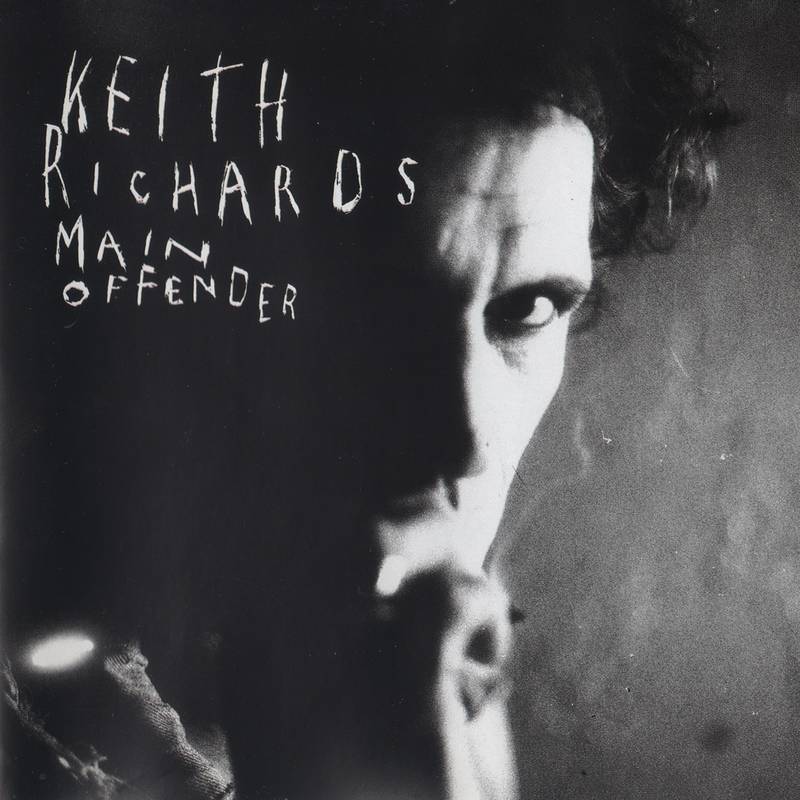 Keith Richards, Main Offender/Winos in London '92 (BMG)
The Rolling Stones' co-founding guitarist has been enjoying sharing his solo work on RSD as of late, and a spiffy double cassette of Richards' second Jagger-less album, Main Offender, together with X-Pensive Wino Steve Jordan and co.'s rare live recording ("Hate It When You Leave" and "Happy" being its London showcase highlights) is a rarity worth owning.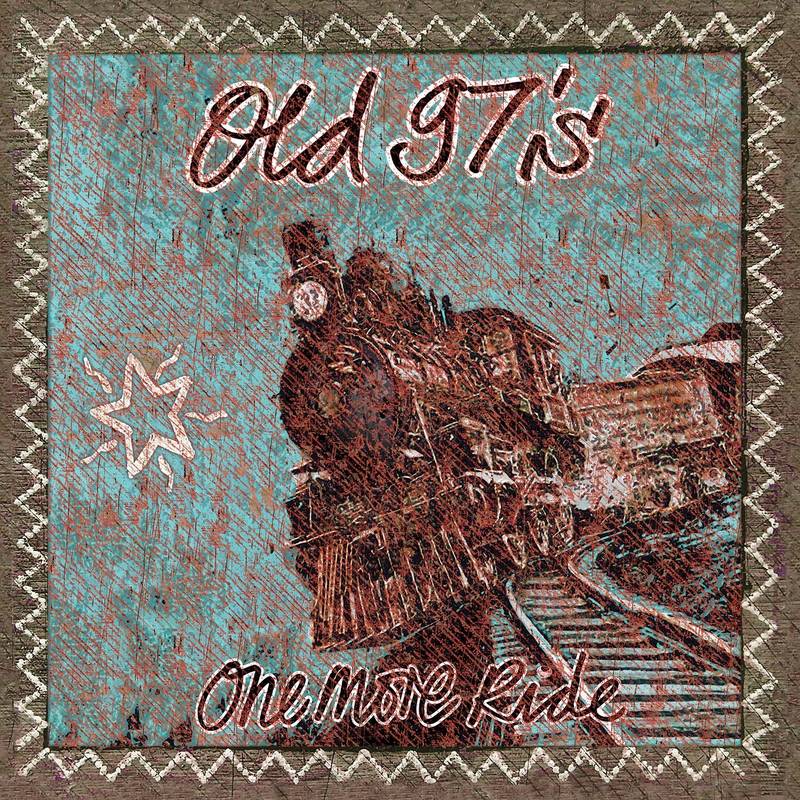 Old 97's, One More Ride: Old 97's Play Johnny Cash (ATO Records)
One of Americana's best still-gigging ensembles, singer-songwriter/guitarist Rhett Miller's alt-country quartet get to the roughest root of their original soundtrack—the songs of the Man in Black—and rip full-steam ahead though Cash familiars such as the shorting "Big River," an epically menacing "Train Medley," the prison recollections of "I Got Stripes," and the building blocks of how the band became who it would be with "Wreck of the Old 97."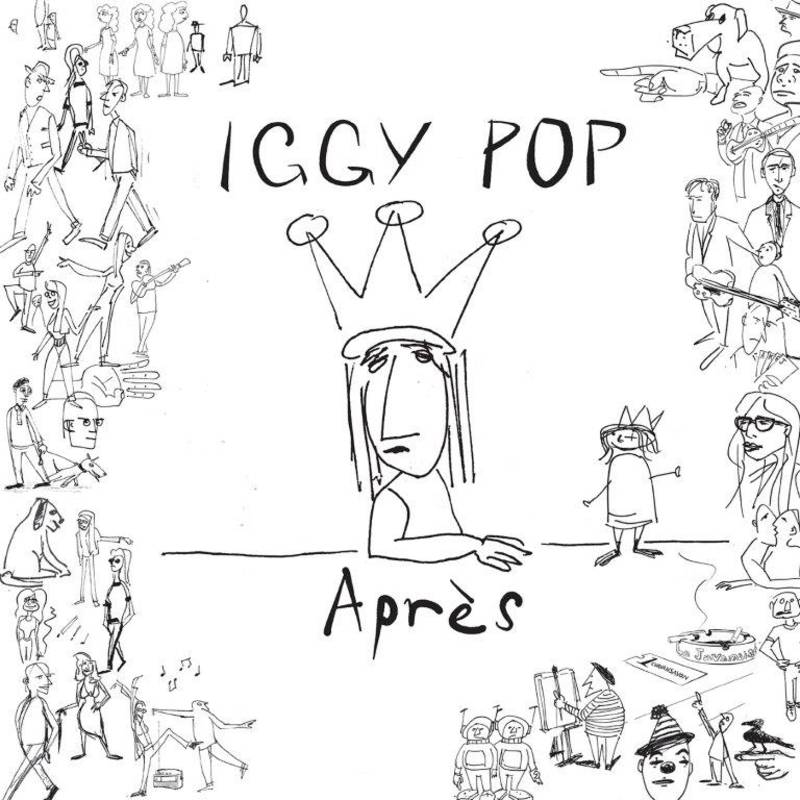 Iggy Pop, Après (LMLR)
Before Iggy offers up his next punk rock record on Andrew Watt's label in January, here's a taste of his smokey Franco-jazz period (previously released solely in Europe as a limited run in 2012) crooned in both French and Anglaise, and now pressed on solid pink vinyl. Iggy singing Piaf's "La vie en rose" and Sinatra's "What Is This Thing Called Love?" and "Only the Lonely"? Mais oui.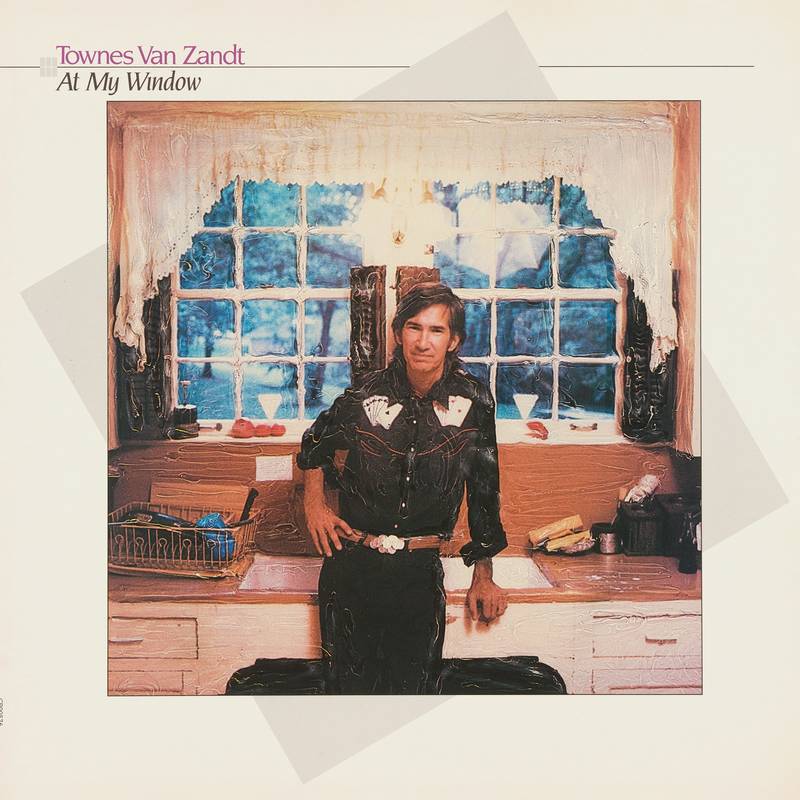 Townes Van Zandt, At My Window: 35th Anniversary Edition (Craft Recordings)
The ache and heart-swelling lyricism that housed Townes Van Zandt's emotions were only equaled by the melancholy manner in which he turned that feeling into scripts for his detailed character studies. Grand alt-country or sophisticated hillbilly-pop, songwriting lost a trailblazer when he died, and Van Zandt's first studio album for Sugar Hill Records—pressed here on sky-blue vinyl to go with tracks such as "Blue Wind Blew"—is among his finest efforts. As if all of his albums weren't devastatingly beautiful and pained.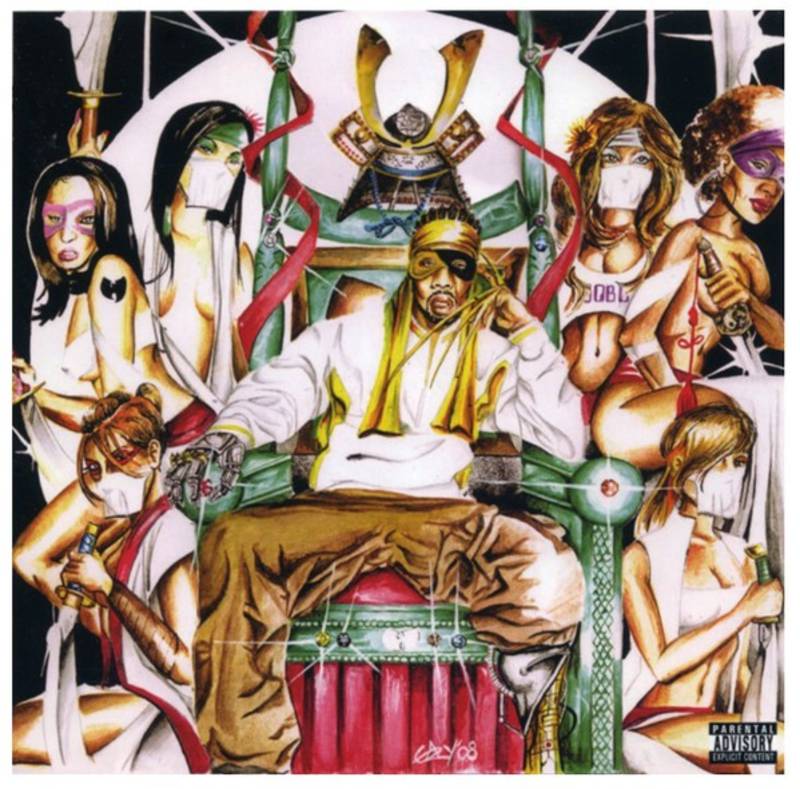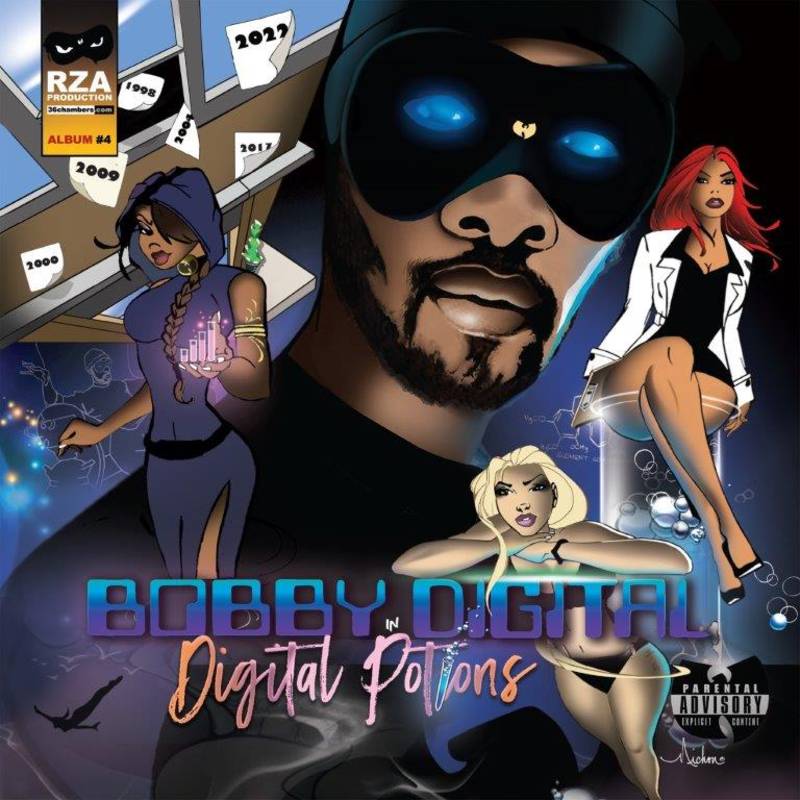 RZA as Bobby Digital, Digi Snacks (HHC Records) + In Digital Potions (MNRK HEAVY)
Can you have too much RZA—his martial arts references, his pulp-fiction funk, his sci-fi hip-hop? Never. While the latter is a leering long EP, ("Flagrant Flavors" and "Attack of the Lioness" are its best tracks), the fun-loving Digi Snacks is RZA's brash rap character at his most cinematic.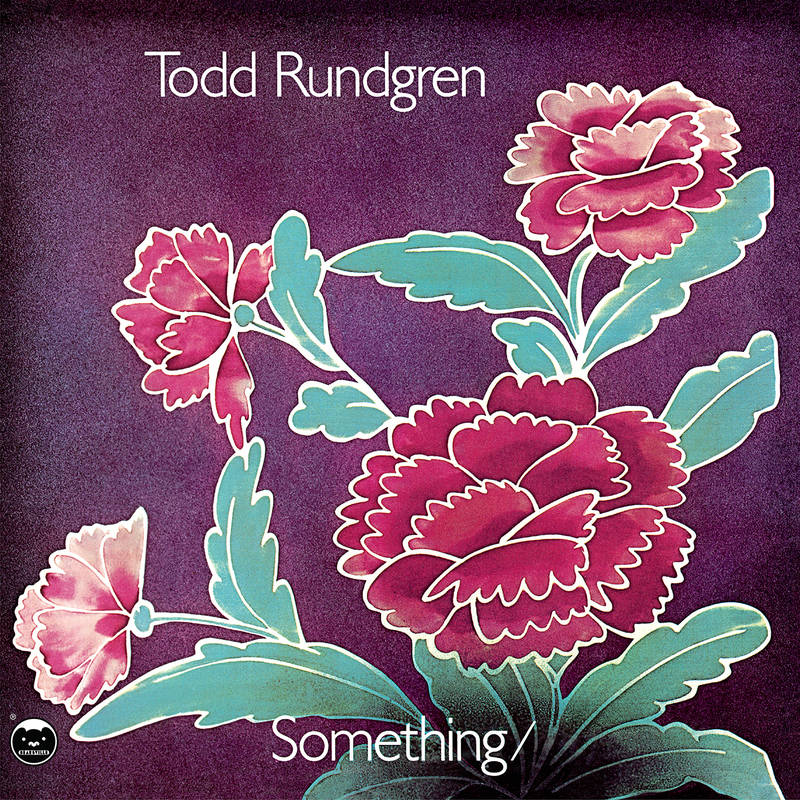 Todd Rundgren, Something/Anything (Rhino)
Finally, a Rock and Roll Hall of Famer (against his will) with a new album to his name in Space Force (after having long argued with his label to release the LP sooner), the Wizard and True Star goes back to his blue-eyed soul roots (a term he loathes) for the epic, R&B-driven, psych-pop fest, Something/Anything. Still one of my favorite albums of all time—a rare, two-LP set of original material at the time of its initial 1972 release—it doubles down for its 50th anniversary to four discs, all in varying shades of the rainbow. Essential at any color.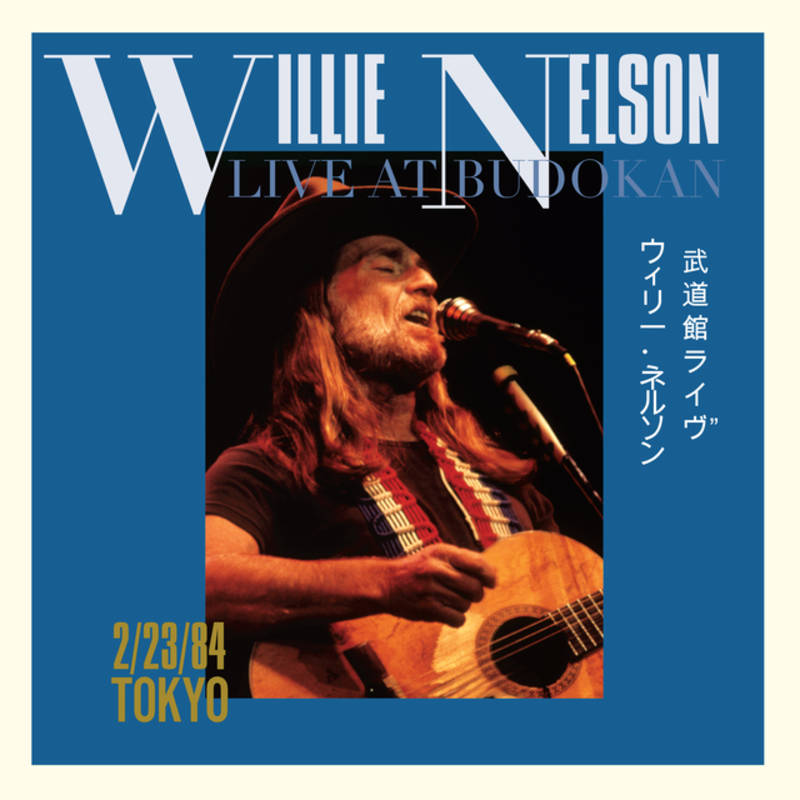 Willie Nelson, Live at Budokan (Legacy)
Still going strong and stoned in 2022, this is live, raucous Willie in 1984, taking Tokyo by storm with The Family to back him. While the February 23 gig was filmed in Japan, the two-LP vinyl package is clear, cutting country rock at its finest with the likes of "Whiskey River" and "If You've Got the Money I've Got the Time" at Nelson's flightiest and most punk, and "Mona Lisa" at his sweetest.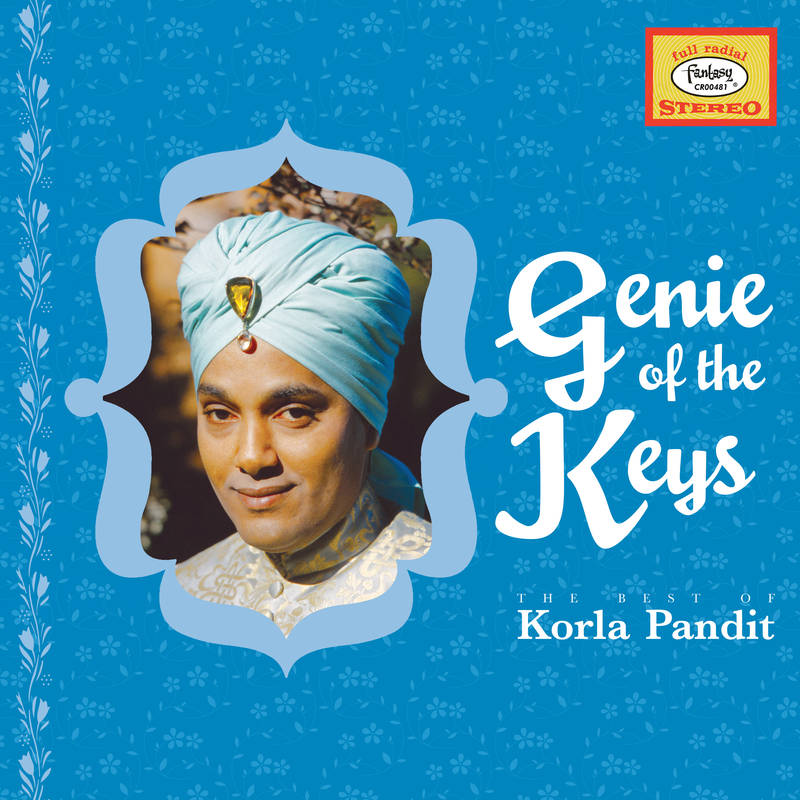 Korla Pandit, Genie of the Keys: The Best of Korla Pandit (Craft Recordings)
The man behind television's first all-music program, 1948's Korla Pandit's Adventures in Music, had many secrets beyond that which related to his race (he was not from New Delhi, as stated, but African-American) was an elegant Hammond organist who helped raise the temperature and notoriety of that keyboard with his compositional mix of Eastern, Latin, and South Pacific musical traditions (such as his series opening music, "Magnetic Theme") to say nothing of his lovely interpretive skills toward Tin Pan Alley classics such as "Somewhere Over the Rainbow" and "Polka Dots and Moonbeams." This Genie collection celebrates Pandit's centennial while marking the very first anthology of the artist's Fantasy Records output—here, pressed on blue vinyl. The genie is out of the bottle.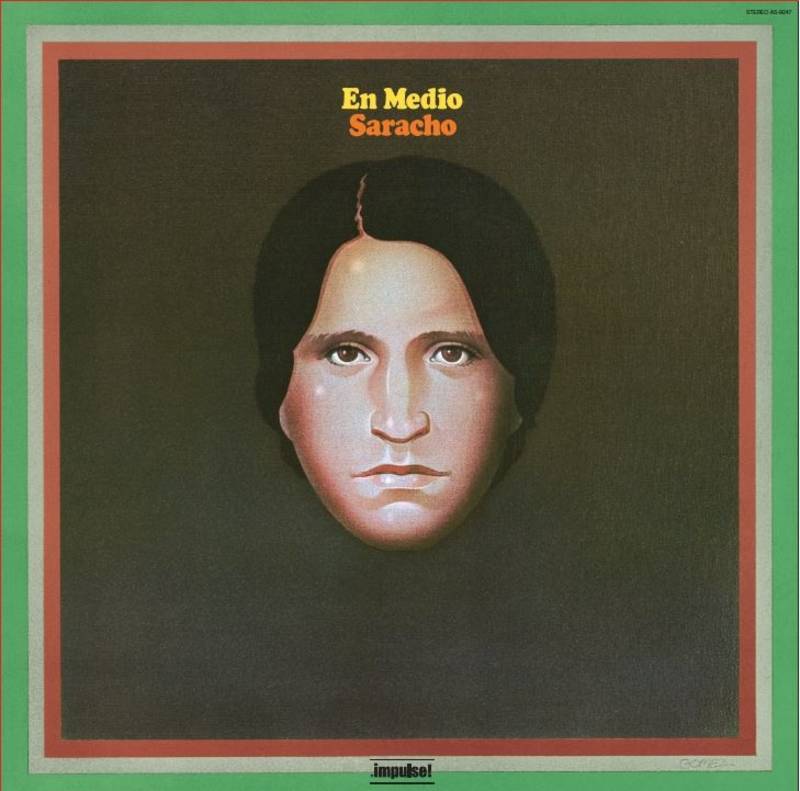 Gary Saracho, En Medio (Verve)
Reissued for the first time since it was released in 1973, this album was Latinx Fender Rhodes keyboardist/composer Garrett Saracho's debut for Impulse!, and a dreamy, prayerful, funky West Coast rock-out jam at that. Recorded in one spring weekend at West Los Angeles' beloved The Village, the holy, soulful En Medio included Saracho's juking compositions, played by bassist Roberto Miranda and with Compton multi-instrumentalist Owen Marshall along for the ride. Welcome its return.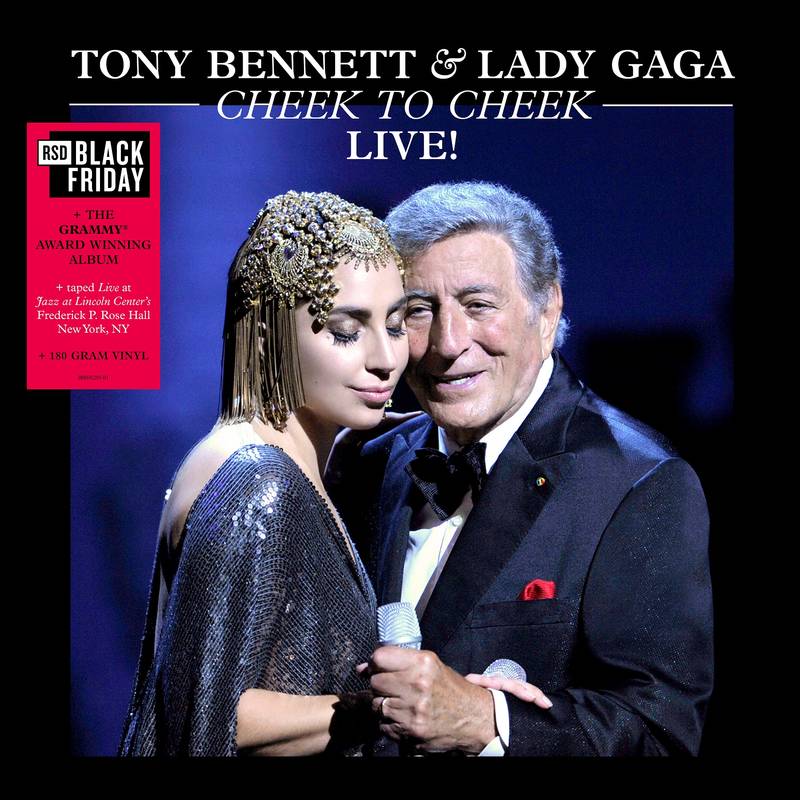 Tony Bennett & Lady Gaga, Cheek to Cheek: Live! (Streamline/Interscope)
Considering that, sadly, we will never hear Tony Bennett sing live again, this Jazz at Lincoln Center gig from 2014 is a close, heartwarming second best opportunity. Gaga is an apt jazzy foil to Bennett's subtle, nuanced intonations and the back-to-back-to-back of "How Do You Keep the Music Playing?," "Bang Bang (My Baby Shot Me Down)," and "Bewitched, Bothered, and Bewildered" is worth the price of admission alone.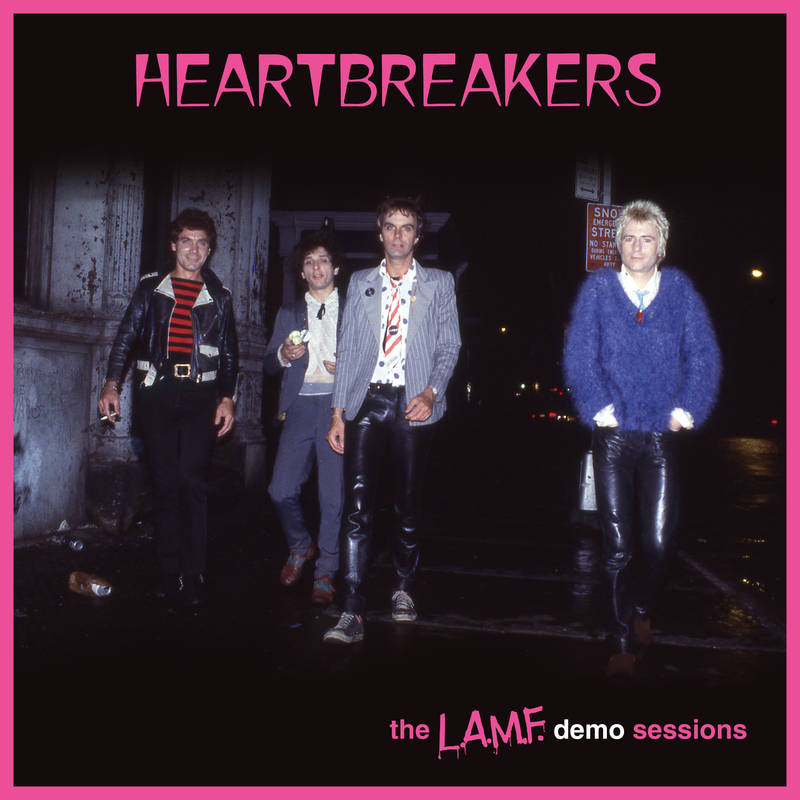 The Heartbreakers, The L.A.M.F. Demo Sessions (Jungle Records)
Pressed on transparent magenta vinyl, the four 1976/1977 studio demo sessions from The Heartbreakers (Johnny Thunders, Walter Lure, Billy Rath, Jerry Nolan, and an occasional Richard Hell and Terry Chimes) represents the final death knell for Manhattan glam rock and the Narcan jump start of five-boroughs punk. Thunders' classics such as "Born to Lose," "Chinese Rocks," "Too Much Junkie Business," and his Dolls-like "Give Her a Great Big Kiss" sound more shambolic and dangerous here, in demo form, than on their L.A.M.F. full-length.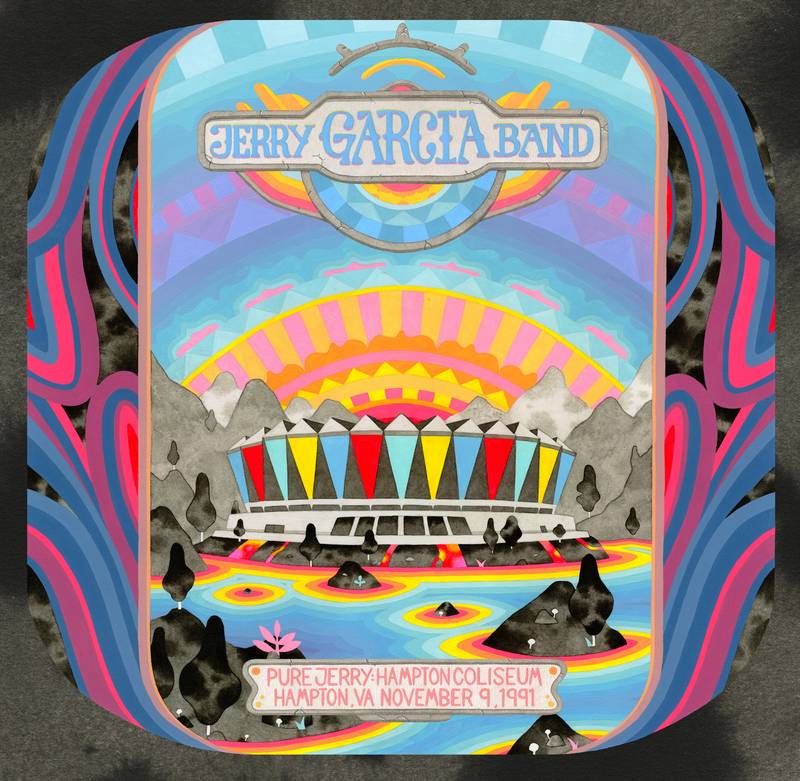 Jerry Garcia Band, Pure Jerry: Coliseum, Hampton, VA, November 9, 1991 (ATO Records)
Five 180-gram LPs in a limited edition of 7,500, housed in a deluxe clamshell box, this live set— featuring Virginia ham pianist Bruce Hornsby, joining on electric piano for the first and only time—is rousing non-Dead Jerry at his prickly, fickle, finger-picking finest with some delicious blues in "He Ain't Give You None," "Ain't No Bread in the Breadbox," and "Midnight Moonlight," soulful Van Morrison covers such as "Bright Side of the Road," and the show-closing Louis Armstrong classic "What a Wonderful World."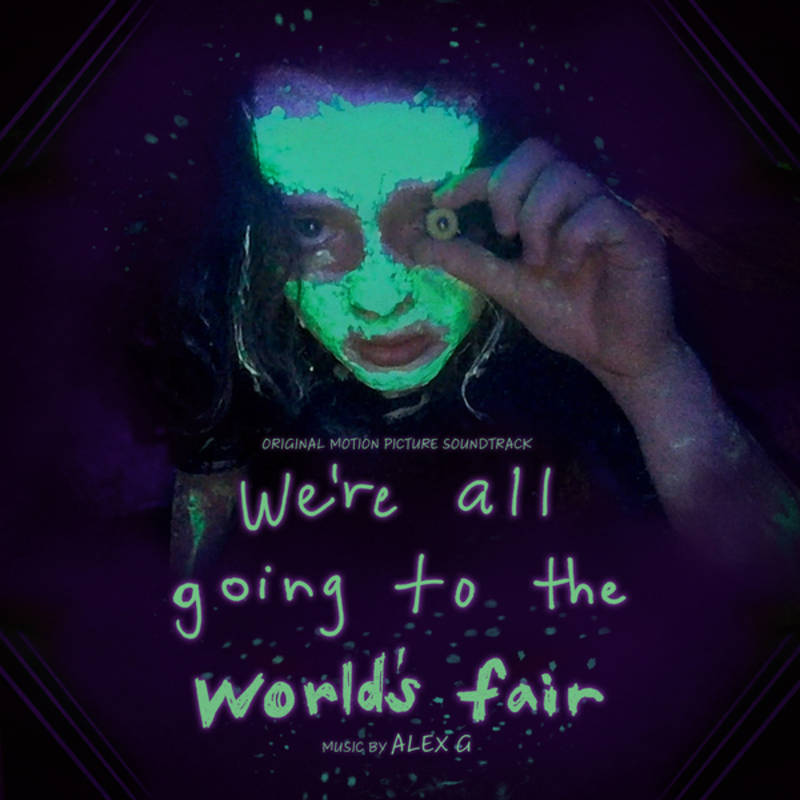 Alex G, We're All Going to The World's Fair: Original Motion Picture Soundtrack (Milan)
Philadelphian alterna-pop genre jumbler Alex G tries his hand at composing music for equally lo-fi horror cinema, comes up flush, and presses the whole thing on spooky, scary seafoam green vinyl.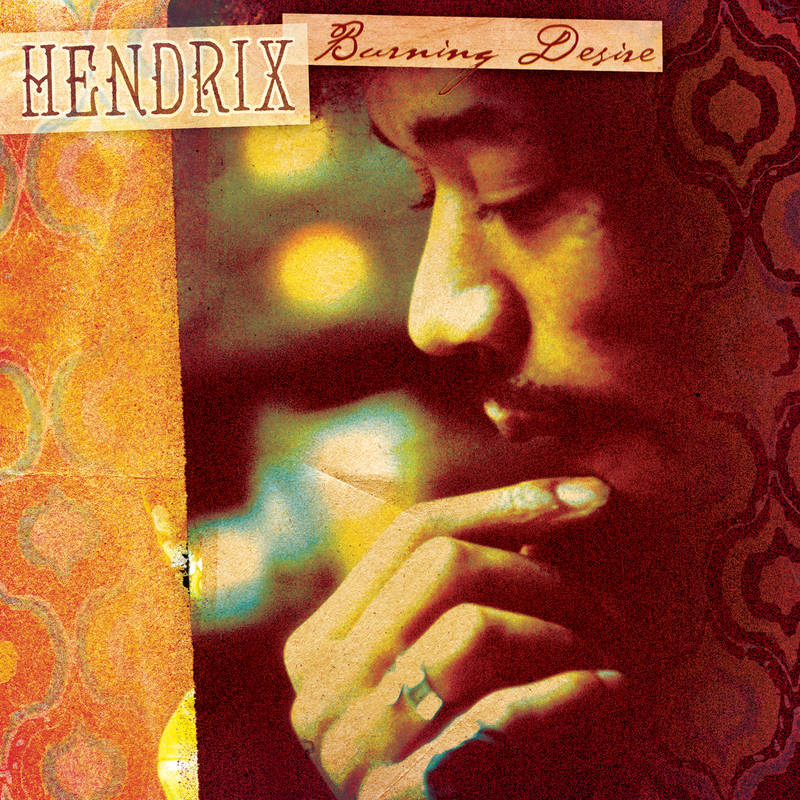 Jimi Hendrix, Burning Desire (Legacy)
Sony/Legacy and Dagger Records' authorized Hendrix "bootleg" series is the stuff of genius and legend. Mixed as they are by original Jimi jammer Eddie Kramer, the collection delves into the sonic, often avant-garde explorations the guitarist made from 1969 through early 1970 with bassist Billy Cox and drummer Buddy Miles by his side. The music within Burning Desire matches its expanse and coloratura as it's stretched across two LPs and pressed on translucent orange and red vinyl. Along with mystical originals such as the "Cherokee Mist/Astro Man" medley and the dark, rangy new "Villanova Junction Blues," Hendrix shows his own dedication to Black Lives Matter–ing with his curvy composition "Ezy Ryder" and its marriage to a track dedicated to the civil rights leader with his "MLK Jam."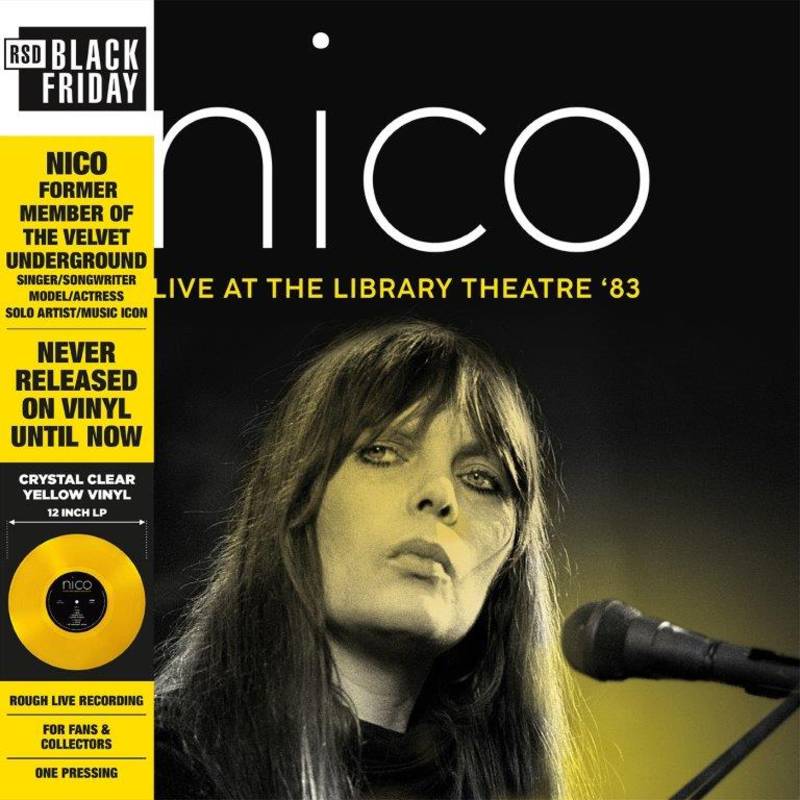 Nico, Live at the Library Theatre '83 (LMLR)
LMLR has made a career out of selling Nico rarities, as its Live at The Hacienda '83 flew out the door on Record Store Day 2022. The German-born baritone chanteuse and muse to Lou Reed (and Jackson Browne and John Cale and Jim Morrison) sings some of her gloomy, Sunday-est material from "Janitor of Lunacy" to "Purple Lips," along with a Velvets cover, "Femme Fatale," and an elegiac "Heroes."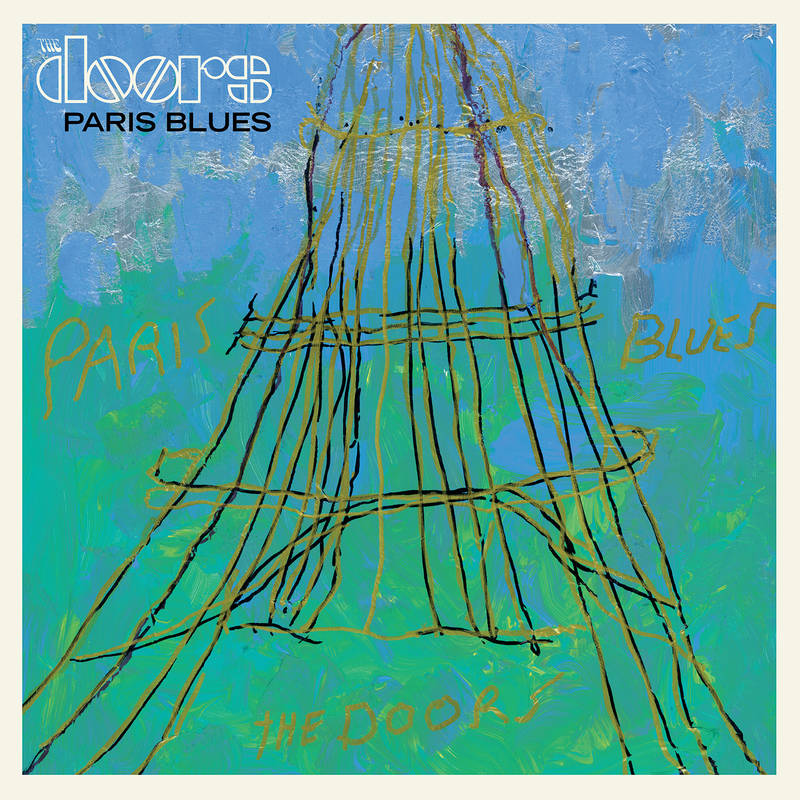 The Doors, Paris Blues (Rhino)
Speaking of Morrison's muses, his principal romance was with his dusky sundown ensemble The Doors, and that fousome's principal romance was with the blues—deep, raw, licentious, hypnotic, and stoned immaculate. The new Rhino compilation captures The Doors' blues live, in the studio, and in all its midnight cobalt shadings, including the never-before-released track "Paris Blues" and original artwork created for the RSDBF LP by almost-last-Door-standing, guitarist Robby Krieger.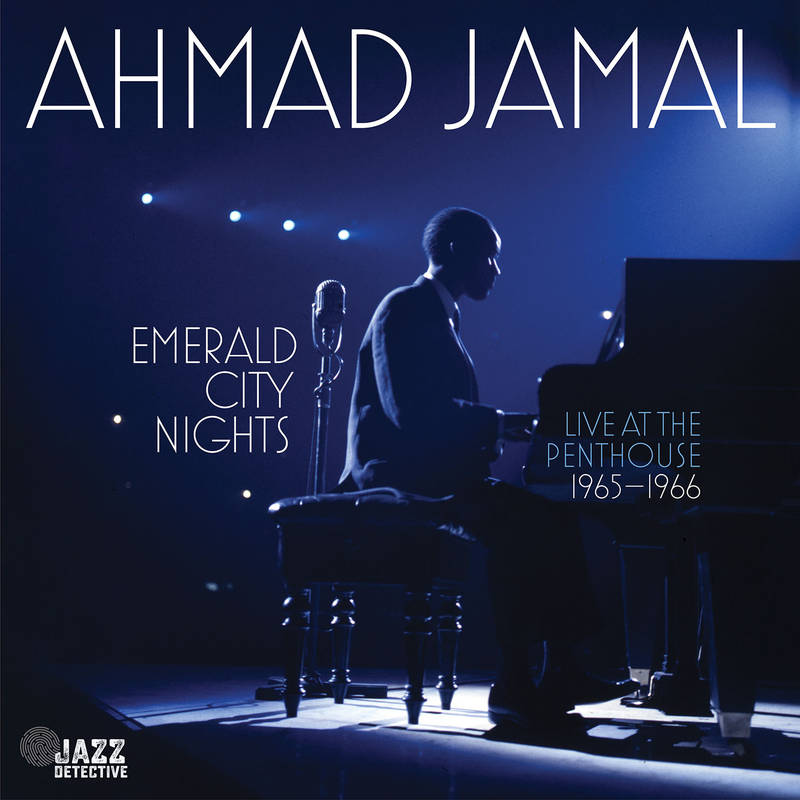 Ahmad Jamal, Emerald City Nights: Live At The Penthouse, 1965-1966 (Deep Digs/The Jazz Detective)
Hard bop and modal jazz piano genius Ahmad Jamal is happily still a work-in-progress as he continues to make new music. For this package, however, Jamal and producer Zev Feldman—for the latter's new label imprint Jazz Detective, launching on RSDBF with these two double-LP sets of previously unreleased live recordings—dip into the pianist's 1960s live archives for gigs at the Penthouse. In his three-piece glory, Emerald City is prime-time Jamal, a whimsically subtle improvisationalist unafraid of quiet, but ready to pounce and swing hard.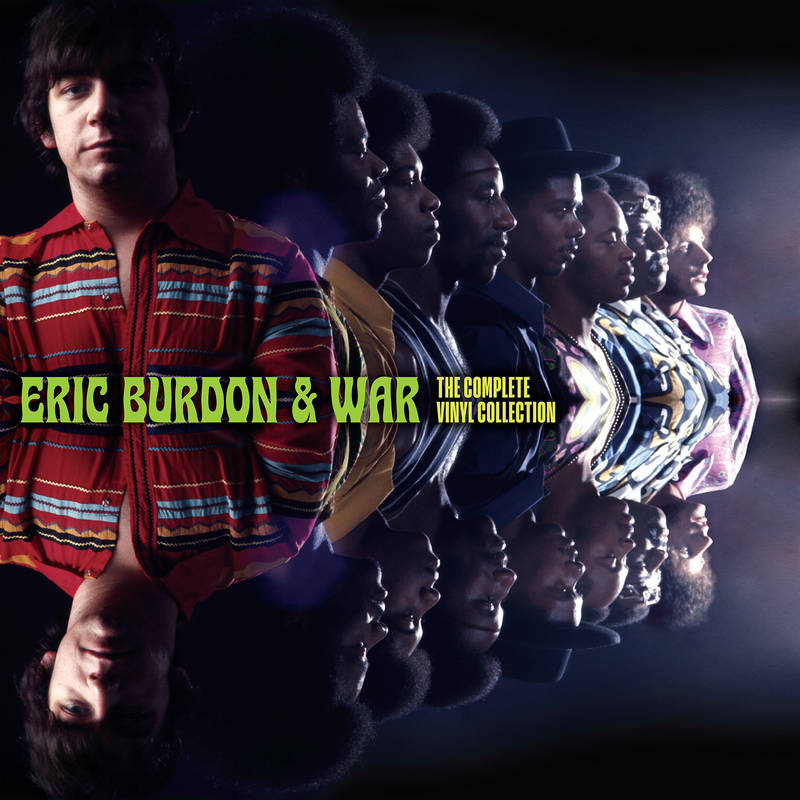 Eric Burdon & War, The Complete Vinyl Collection (Rhino)
This is not the Bay Area War of "Can We Still Be Friends" fame, but rather the Bay Area War of yore when Great Britain's dusky-voiced Animal, Eric Burdon, got to them early on and produced four soul-strewn albums of Latin-laced, cowbell-banging, conjunto-funk and mellow vibing rock. Honestly, these albums are a must-have, RSDBF or not. It just so happens that Eric Burdon Declares War is on transparent violet, Black Man's Burdon is on translucent sun yellow, and Love Is All Around is on transparent red vinyl—all mastered by genius technician Bernie Grundman.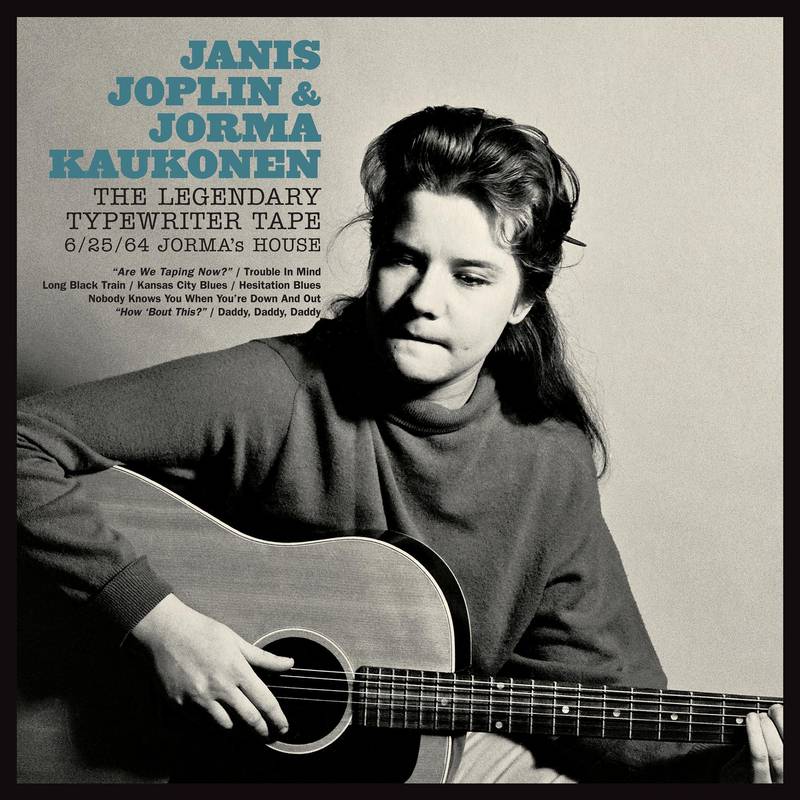 Janis Joplin & Jorma Kaukonen, The Legendary Typewriter Tape: 6/25/64 Jorma's House (Omnivore Recordings)
Long before his Jefferson Airplane and her Big Brother & the Holding Company, Jorma and Janis were fast friends playing vintage blues and Joplin's quirky originals after having met at a party in San Jose. Bootlegged to distortion, songs such as "Trouble in Mind" and "Nobody Knows You When You're Down and Out" shimmer and crackle with the electricity of two innocent giants singing and playing with generosity and guile with no idea of their future.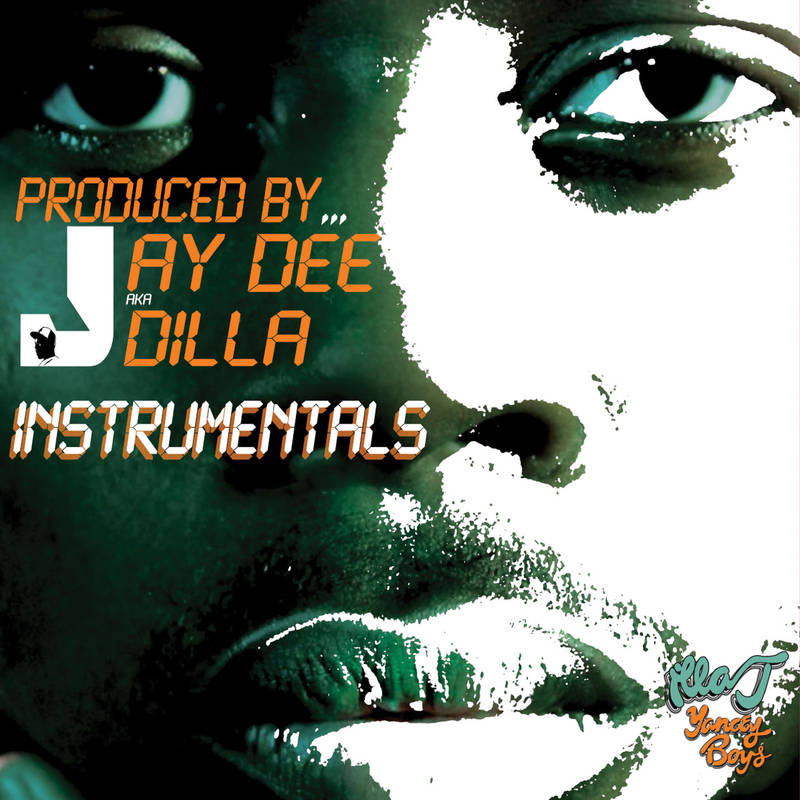 Jay Dee (a.k.a. J Dilla), Yancey Boys Instrumentals (Delicious Vinyl)
The latest in the continuing saga of releasing the vaults of the late, great beatmaker J Dilla, this colored double vinyl package is the fluid backing tracks and rhythmic clicks to Jay Dee's younger brother Illa J's solo debut, Yancey Boys. More than delicious, this is delectable and desirable.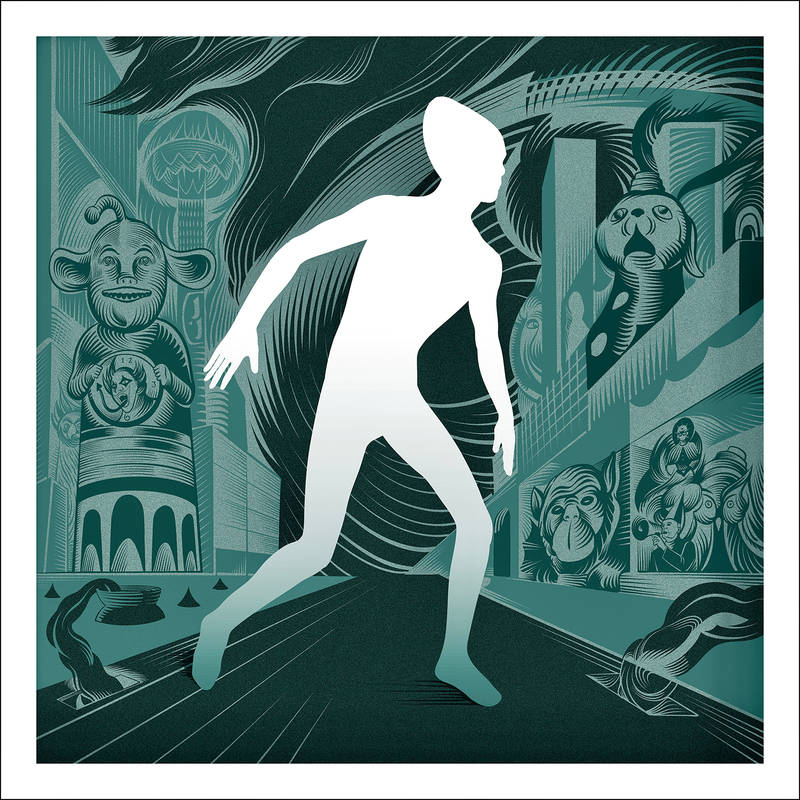 Gerald V. Casale, The Invisible Man (MVD Audio)
On this EP, the Devo co-founder offers a crisply funny, occasionally rude, sequenced set of synth-slapping rhythms and squirrelly vocals that would not rest too uncomfortably next to Duty Now for the Future. Along with offering hard, all-clear vinyl on The Invisible Man's six songs for RSDBF, Casale's new EP also comes on cassette. Are we not men?
Read our new interview with Casale about the release here.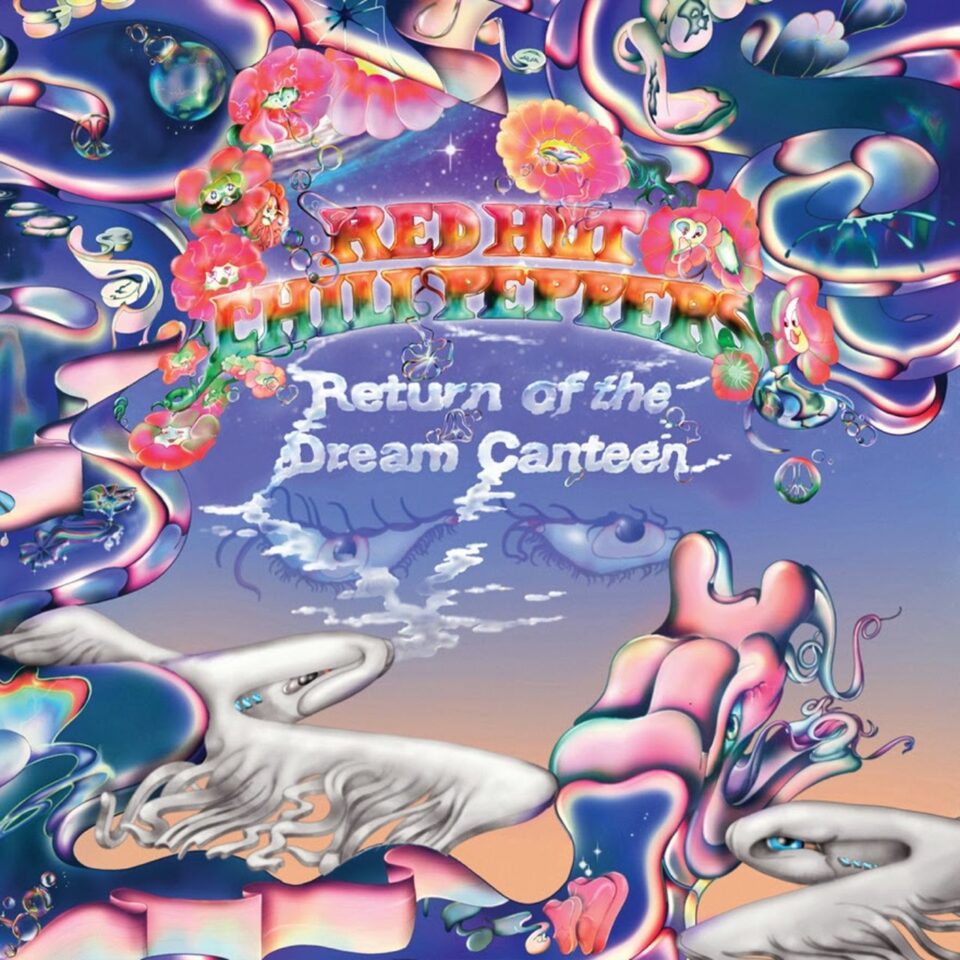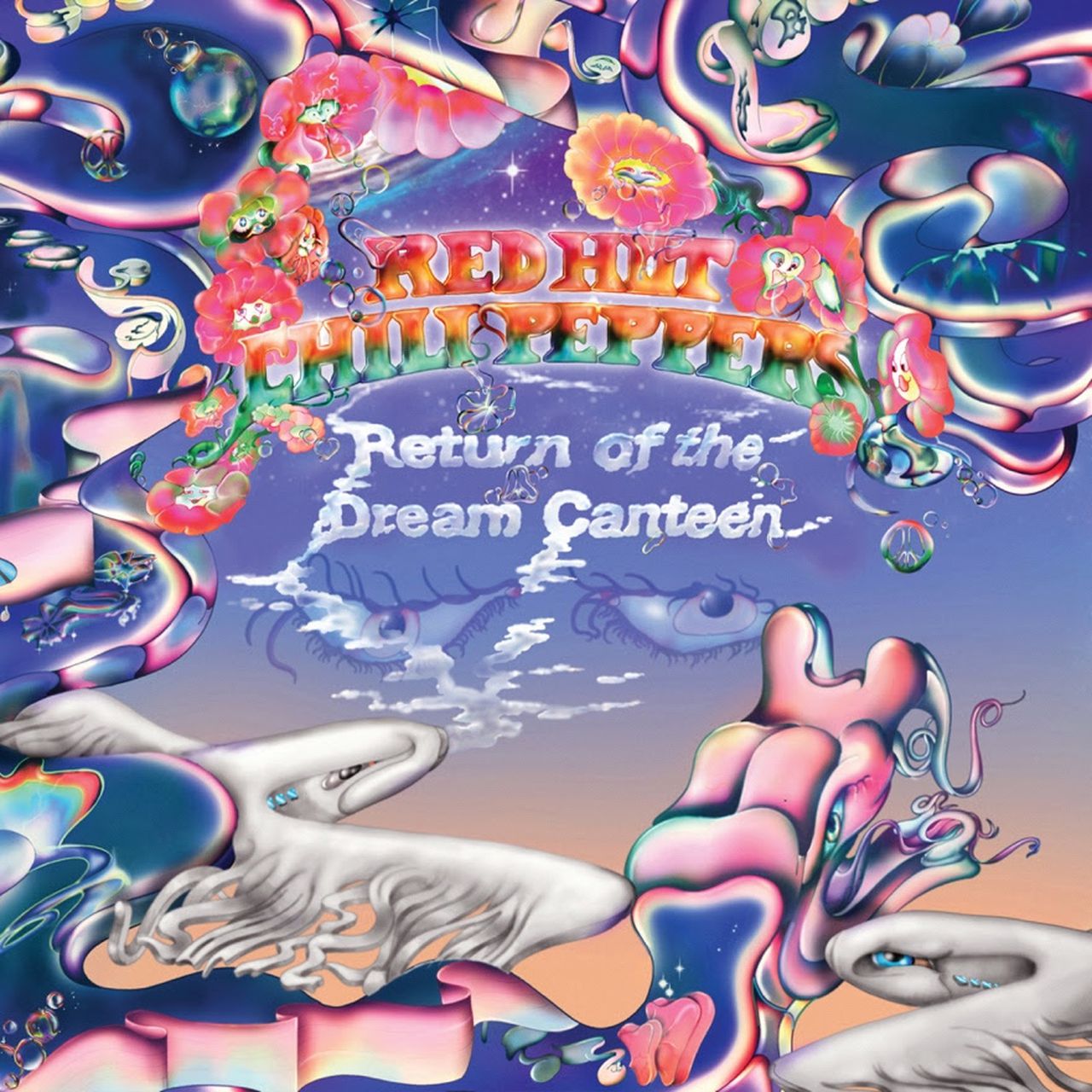 Red Hot Chili Peppers, Return of the Dream Canteen (Warners)
Already special in that their second recording of 2022 was a double album upon regular release, RHCP present their Dream Canteen's psychedelic funk in equally trippy neon pink vinyl with an exclusive 24x36 poster and its fanciful sleeve printed on oxidized silver board.
Read our review of the album here.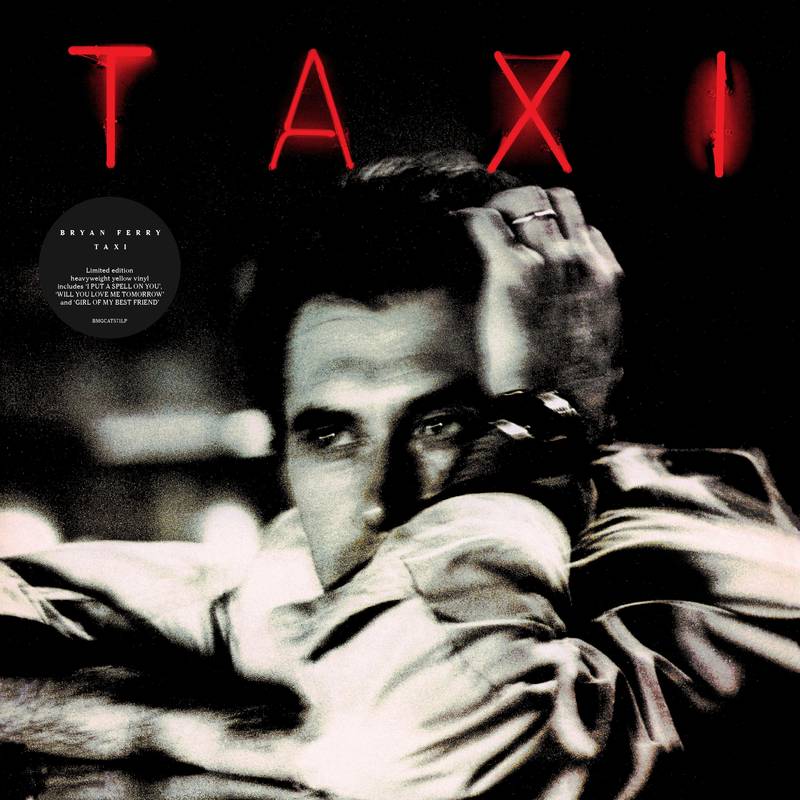 Bryan Ferry, Taxi (BMG)
Now that Roxy Music's 50th anniversary is winding down, their songwriter and crooner Bryan Ferry can concentrate on sleek, atmospheric art-funk such as his 1983 solo album and its languid, haunting version of Screamin' Jay's "I Put a Spell on You" and The Velvet Underground's "All Tomorrow's Parties." Quaint. And pressed on heavy yellow vinyl.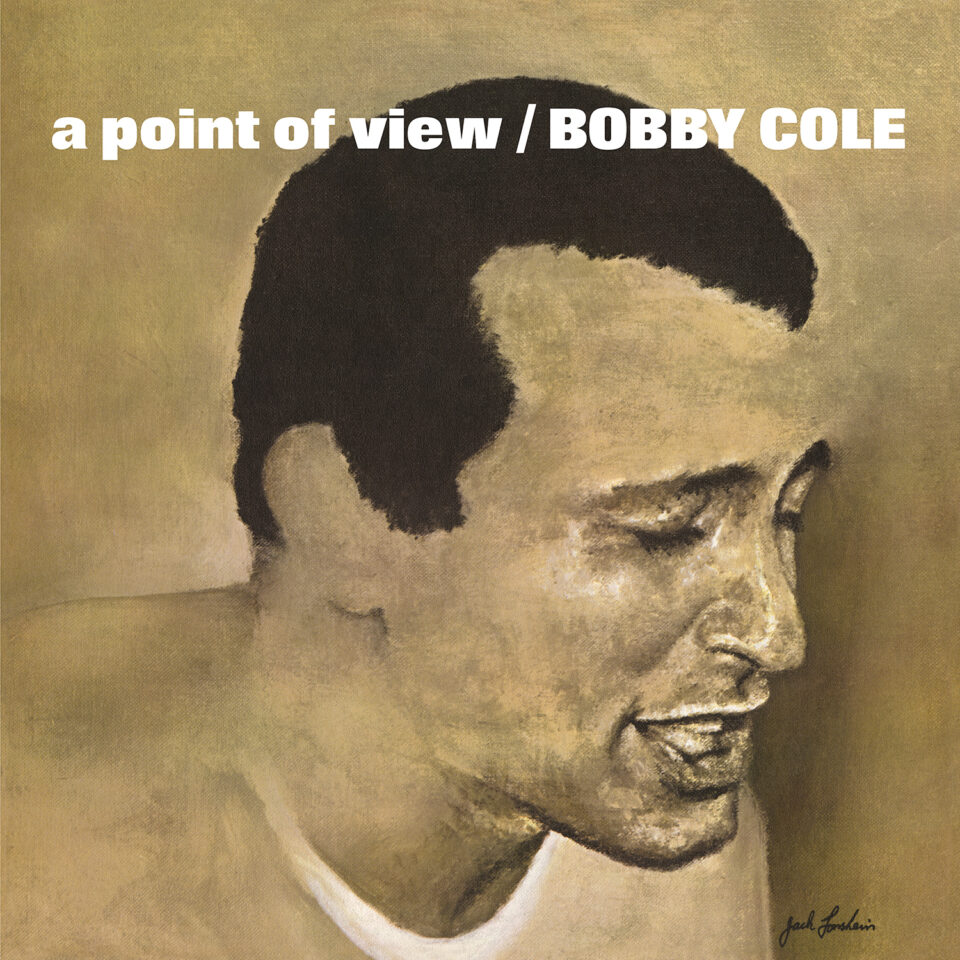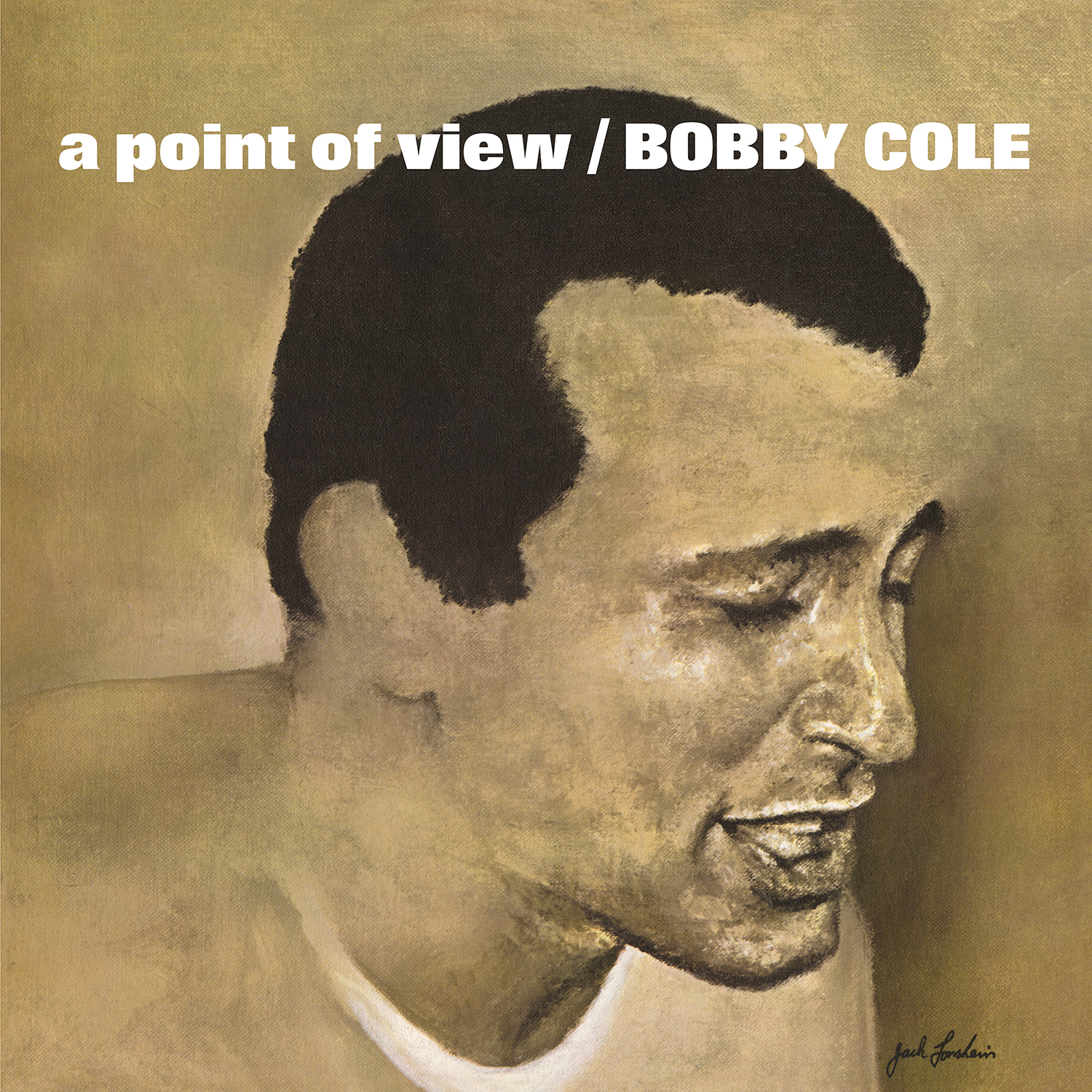 Bobby Cole, A Point of View (Omnivore)
Better known for his live gigs than his recorded output (Sinatra even titled him his "favorite saloon entertainer"), smoky vocalist, pianist, and arranger Bobby Cole was a bright flame that burned out fast, and left some pretty music behind in his wake. This double LP version of his 1967 jazz classic offers an additional 13 bonus tracks not available on the original, along with copious liner notes and clean, modern mastering.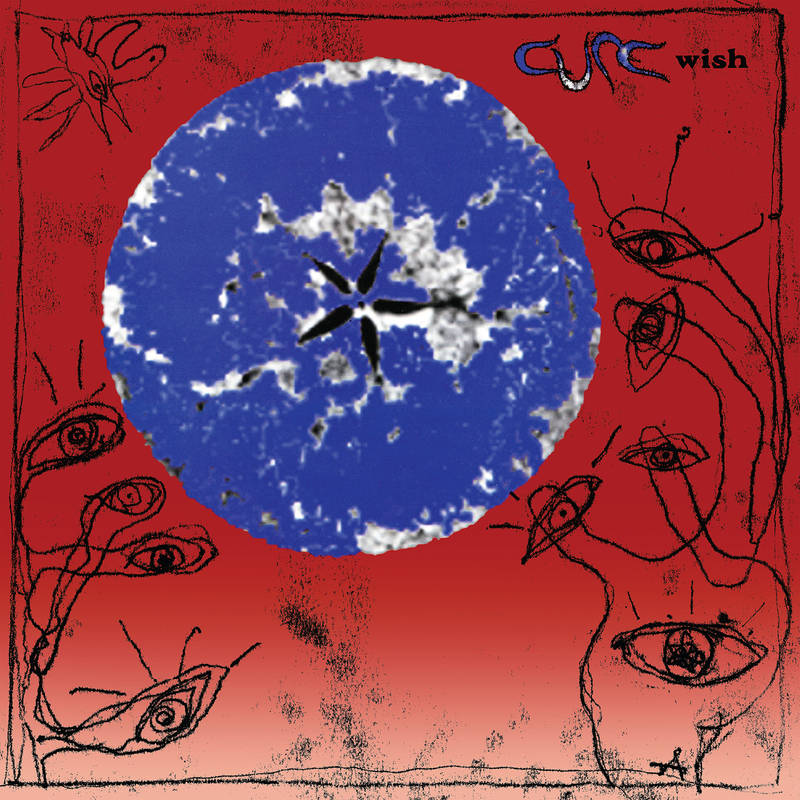 The Cure, Wish (Elektra)
Hard to believe such spidery pop as this is 30 years old. Pressed here on double picture disc for the first time, Robert Smith and Miles Showell don't skimp on the sound just because this Wish is a fancy picture disc.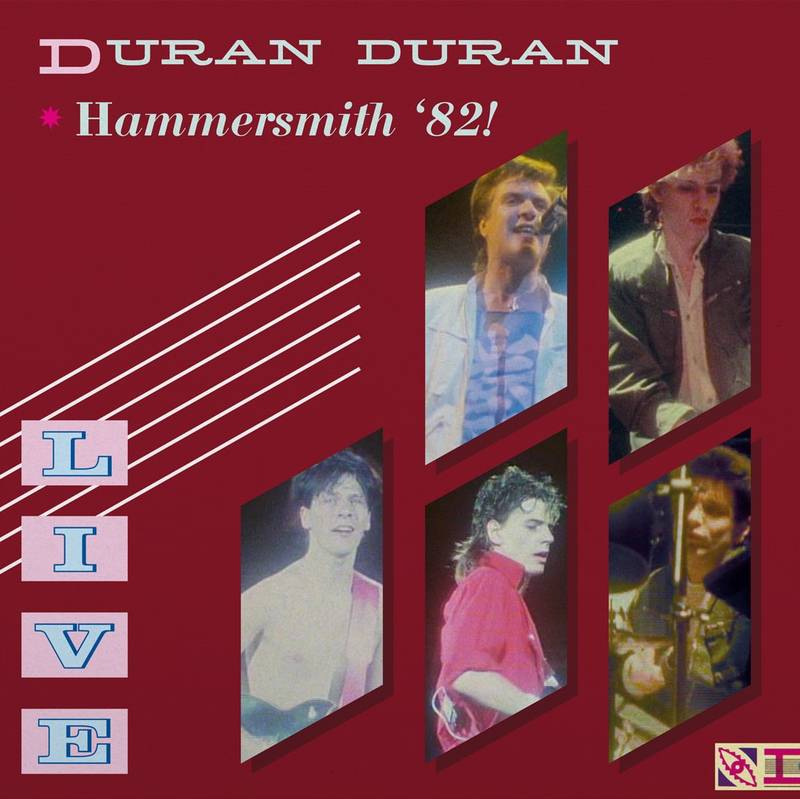 Duran Duran, Live at Hammersmith '82 (Rhino)
The newest Rock and Roll Hall of Famers look back to their earliest live days—not a strong suit, but still exciting—for a blast of Duranmania on gold vinyl, featuring rough mixes of "Rio," "Hungry Like the Wolf," "Girls on Film," and their very British cover of Steve Harley & Cockney Rebel's "Make Me Smile (Come Up and See Me)." That Harley Cockney rarity is the best part of this Hammersmith Odeon gig—one that, no joke, I happened to be in attendance for during my time abroad in university. Buy it for me.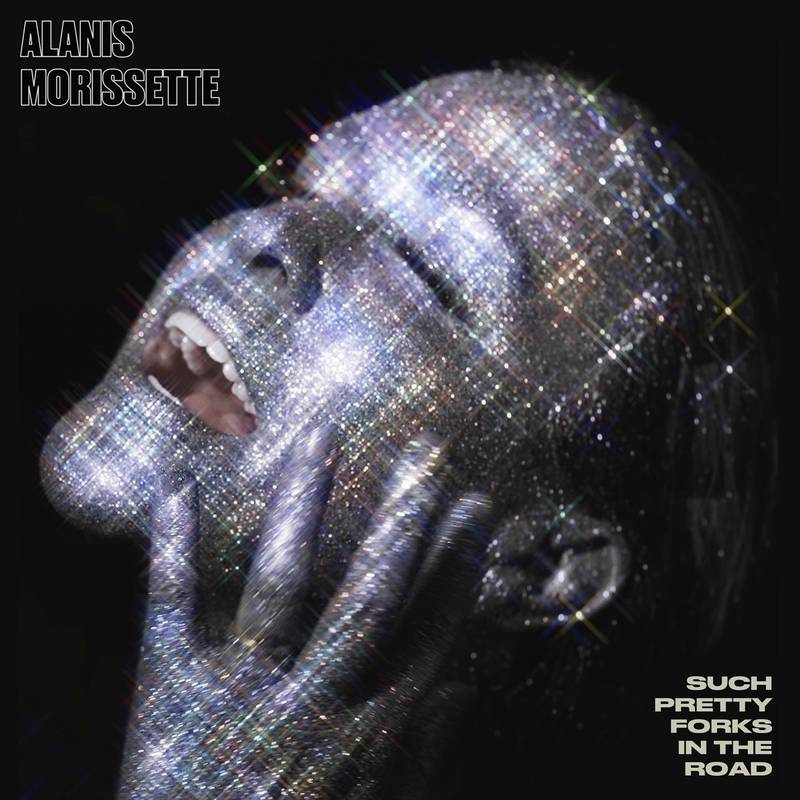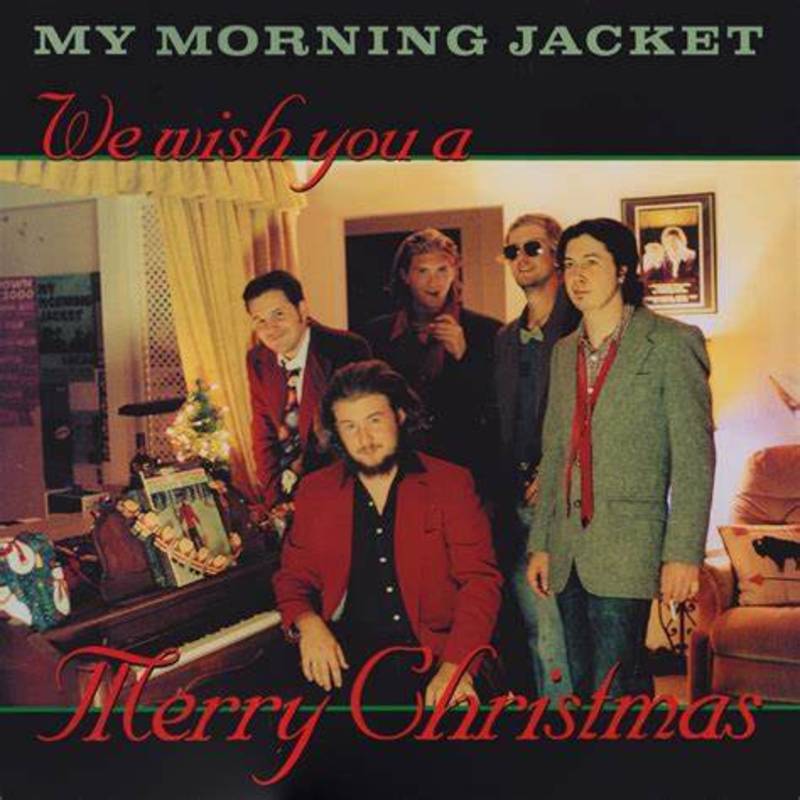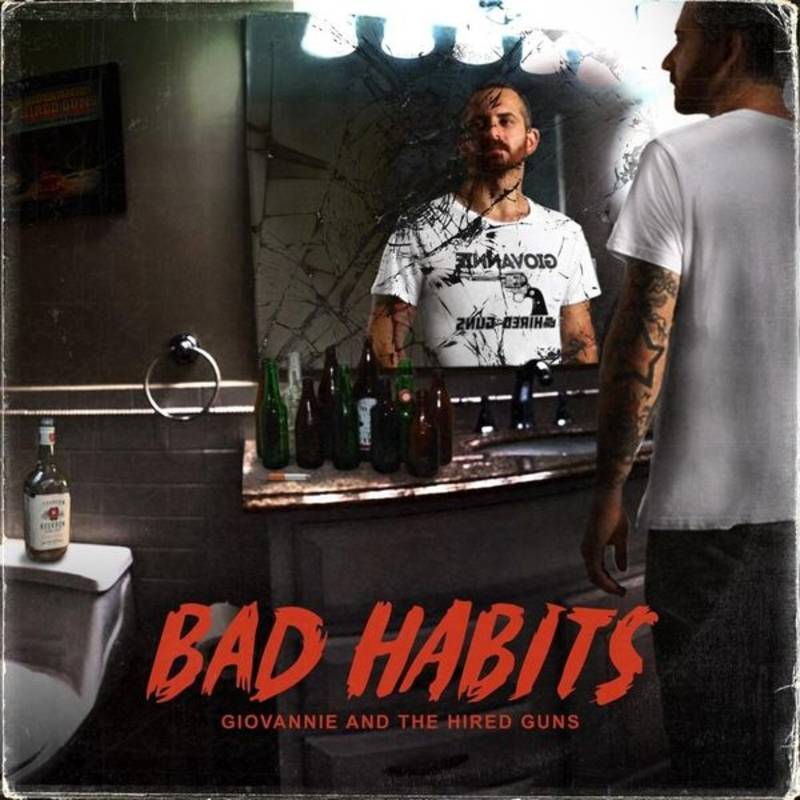 Alanis Morissette, Such Pretty Forks in the Road
My Morning Jacket, My Morning Jacket Does Xmas Fiasco Style
Giovannie & the Hired Guns, Bad Habits (RTM + ThinkIndie cassettes)
Directly in conjunction with the people behind RSDBF, RTM, again, has gone for "best in its class audiophile-quality RTM C-60 cassette tape with environmentally friendly packaging" when it comes to working out the mood-music behind Alanis' newest and most dramatic album in forever, Jim James & co.'s wild Christmas reverie, and some fresh Texas indie-blues from vocal powerhouse Giovannie Yanez. On top of all this, RTM launches its new/updated B-1000EW Portable Cassette Player as part of the event—built-in microphone, expanded window, USB power adapter and all.