The seventh annual FLOODfest at SXSW is in the books...and it was an epic one. Returning for our second year at the legendary Mohawk, the music never stopped with back-to-back sets alternating from the outdoor stage to the SoundExchange stage indoors.
For her headlining set, the magical Sudan Archives brought the energy of a full-band on stage by herself, while rapping, singing, playing violin, and jumping into the crowd to groove with her fans. All while barefoot, no less.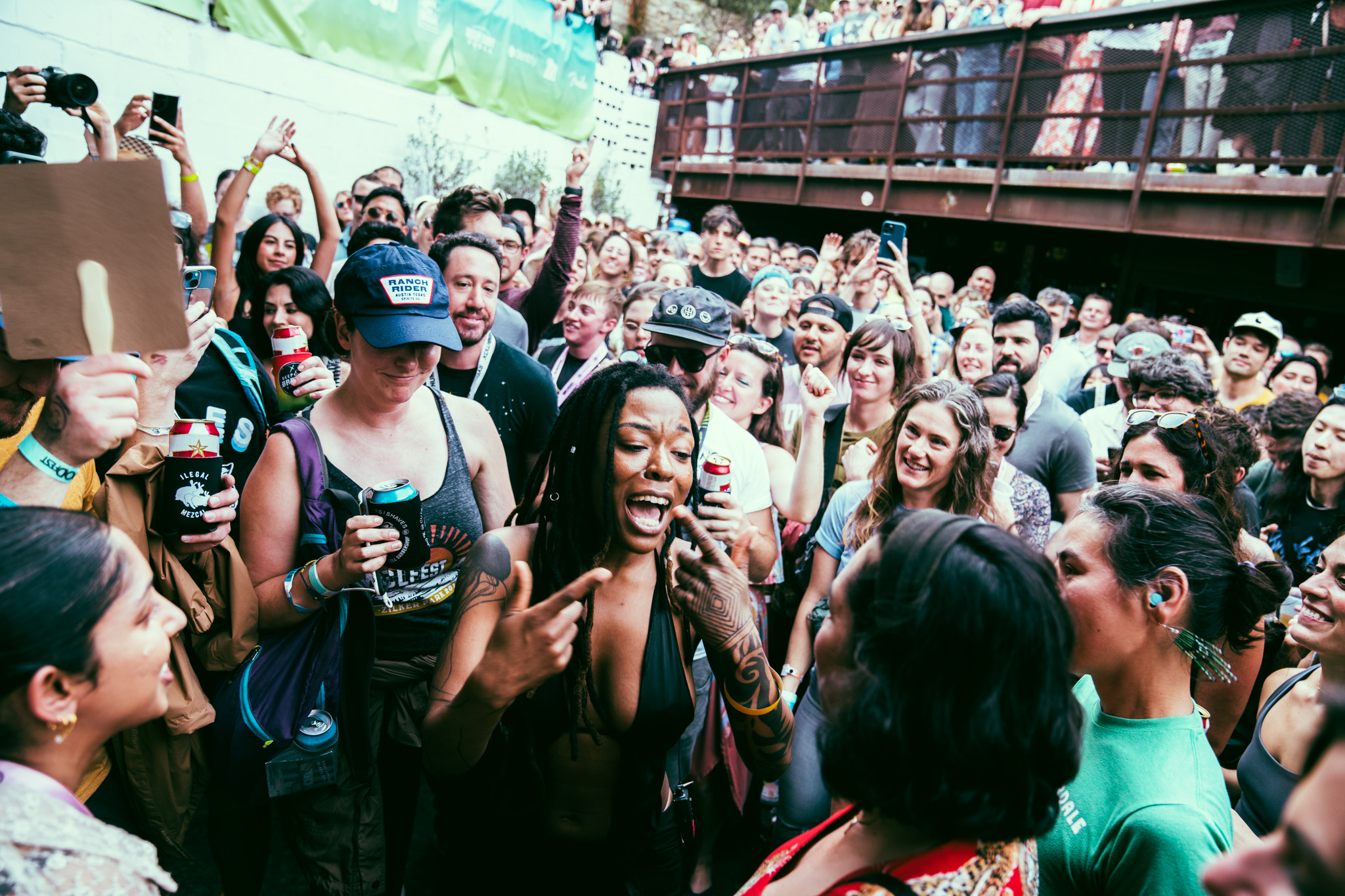 Also on the outdoor stage, North Carolina-based singer/songwriter Indigo De Souza delivered on the buzz of high-expectations for her upcoming album, All of This Will End, Canadian indie-punk star EKKSTACY had fans clamoring for his viral hits "i walk this earth all by myself" and "i'm so happy," Atlanta songstress Baby Rose mesmerized the crowd with her evocative soul soundscapes, the amazing glitched-up NYC-based siblings Frost Children reminded us why we called them "obnoxious, self-obsessed, painfully stylish, and convinced of a sense of greatness" in the best possible way, and Australian band CIVIC kicked off the stage with an explosive set of punk anthems.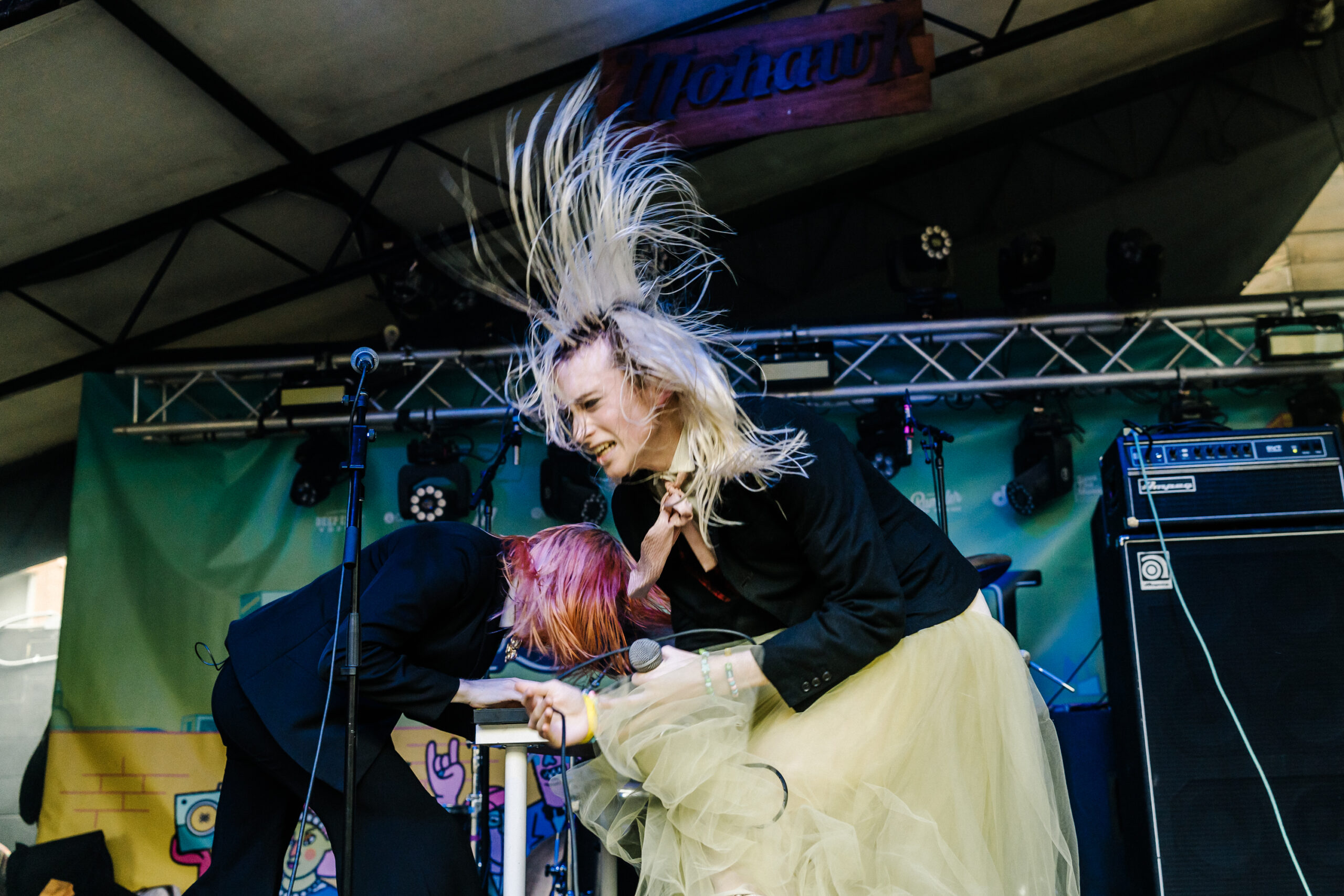 Sunflower Bean headlined the indoor stage with a wonderfully raucous set of classics, tracks from their recent, revered album, Handful of Sugar, and a handful of brand new tunes. Blondshell—the much-buzzed about project of singer/songwriter Sabrina Teitelbaum—was just awarded the Grulke Prize for the best Developing US Act at SXSW. And we can see why. With her debut album arriving April 7, the crowd was enraptured by her set, which included her recent Cranberries cover and a spur of the moment decision to close with her "hard to play live" single "Kiss City."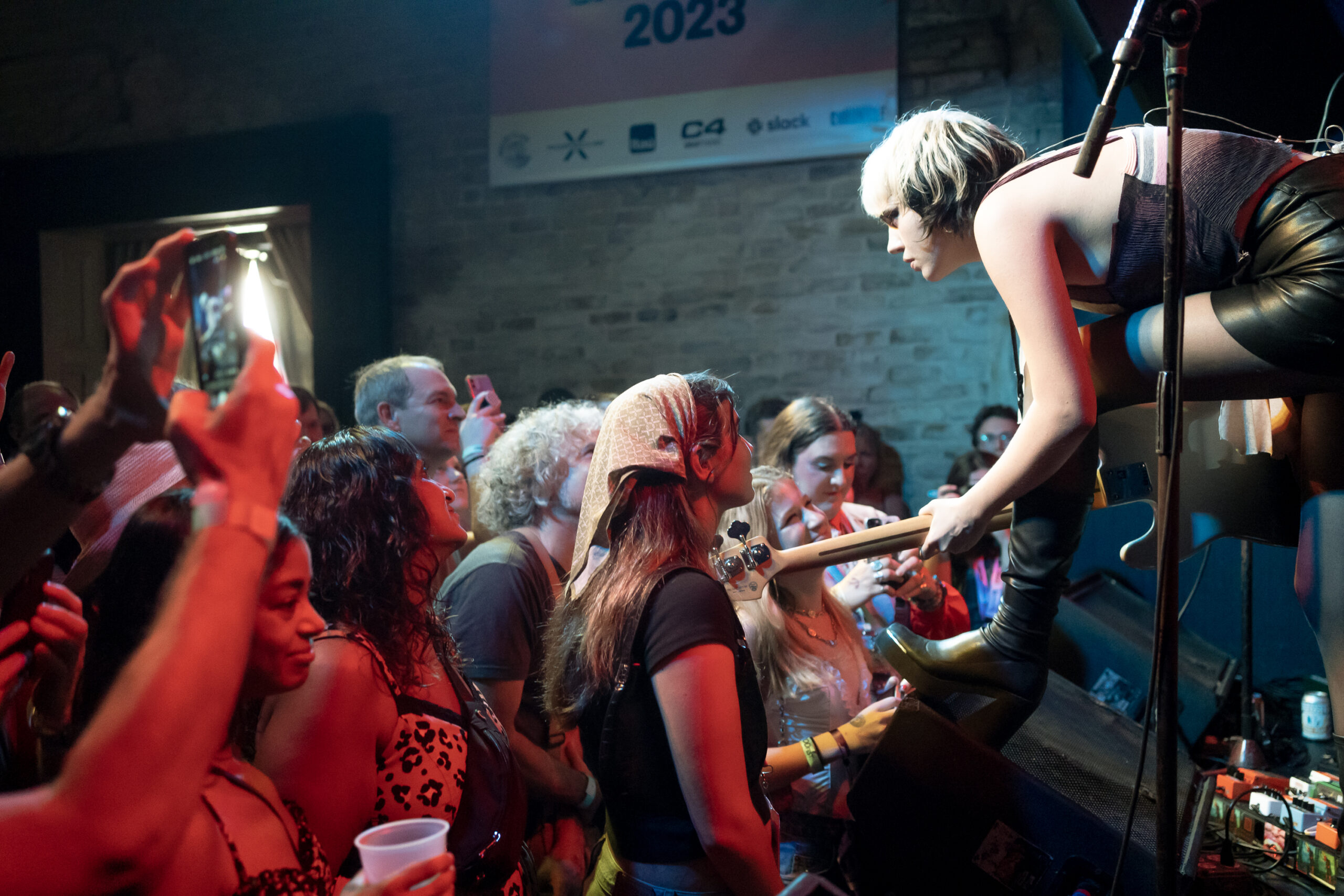 Earlier, London rockers Sports Team had the room in a frenzy for their rollicking set, Brooklyn singer Barrie and her band synchronized dance moves through her eclectic pop catalog, our LA friends Goon slayed with their hypnotic indie/psych/grunge/shoegazey but not sounds, and we were all smitten by the day's beautiful opening set from Spanish-American songwriter/pianist Victoria Canal.
Special thanks to the Mohawk and our sponsors SoundExchange, Dentity, Save the Music, Rambler, Fender, Deep Eddy, Popscene, DW Drums, and XI Productions for helping to make this event happen.
Check out more highlights from all of the festivities by FLOOD photographers Daniel Cavazos, Kenn Box, and Skylar Watkins below.
Outdoor Stage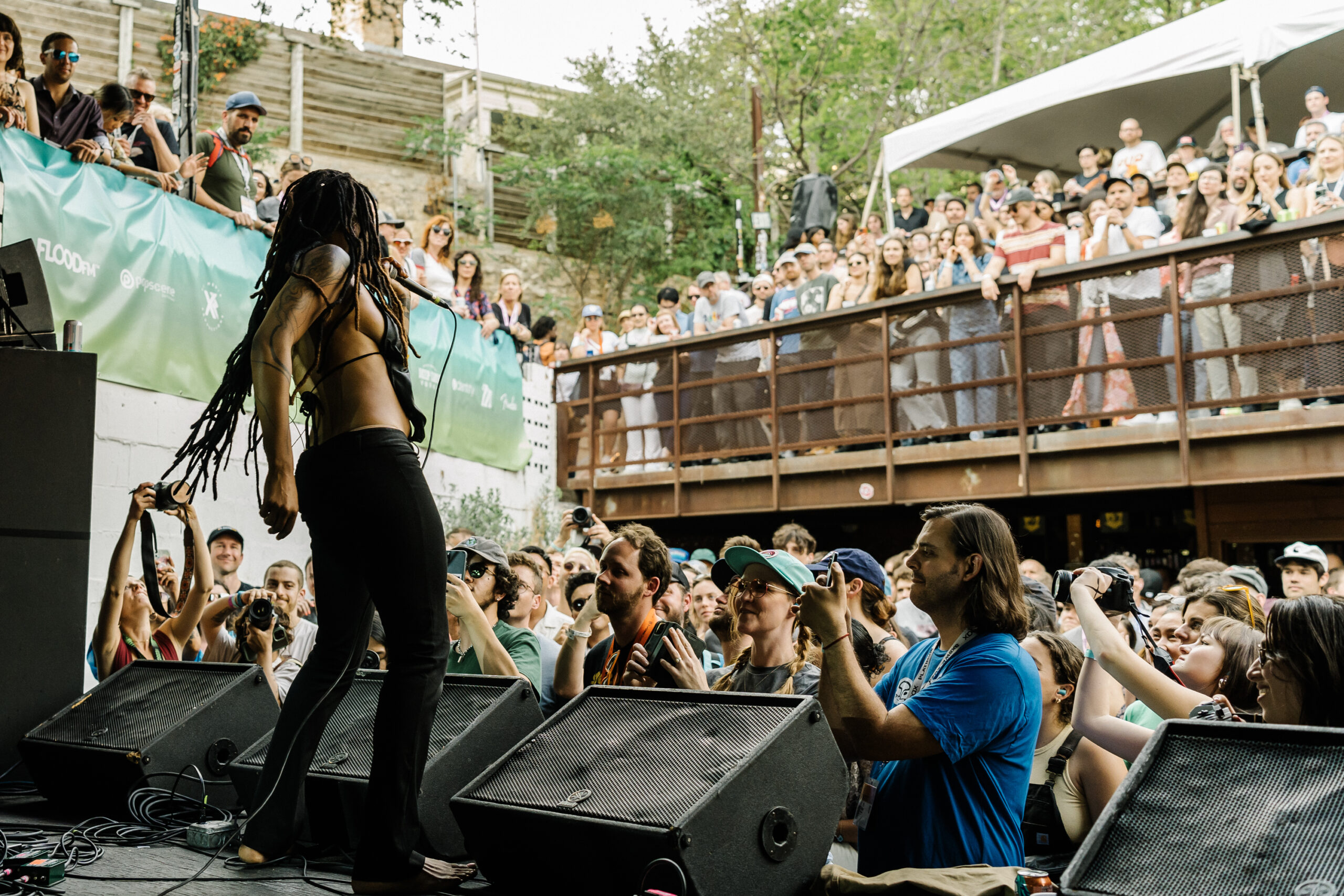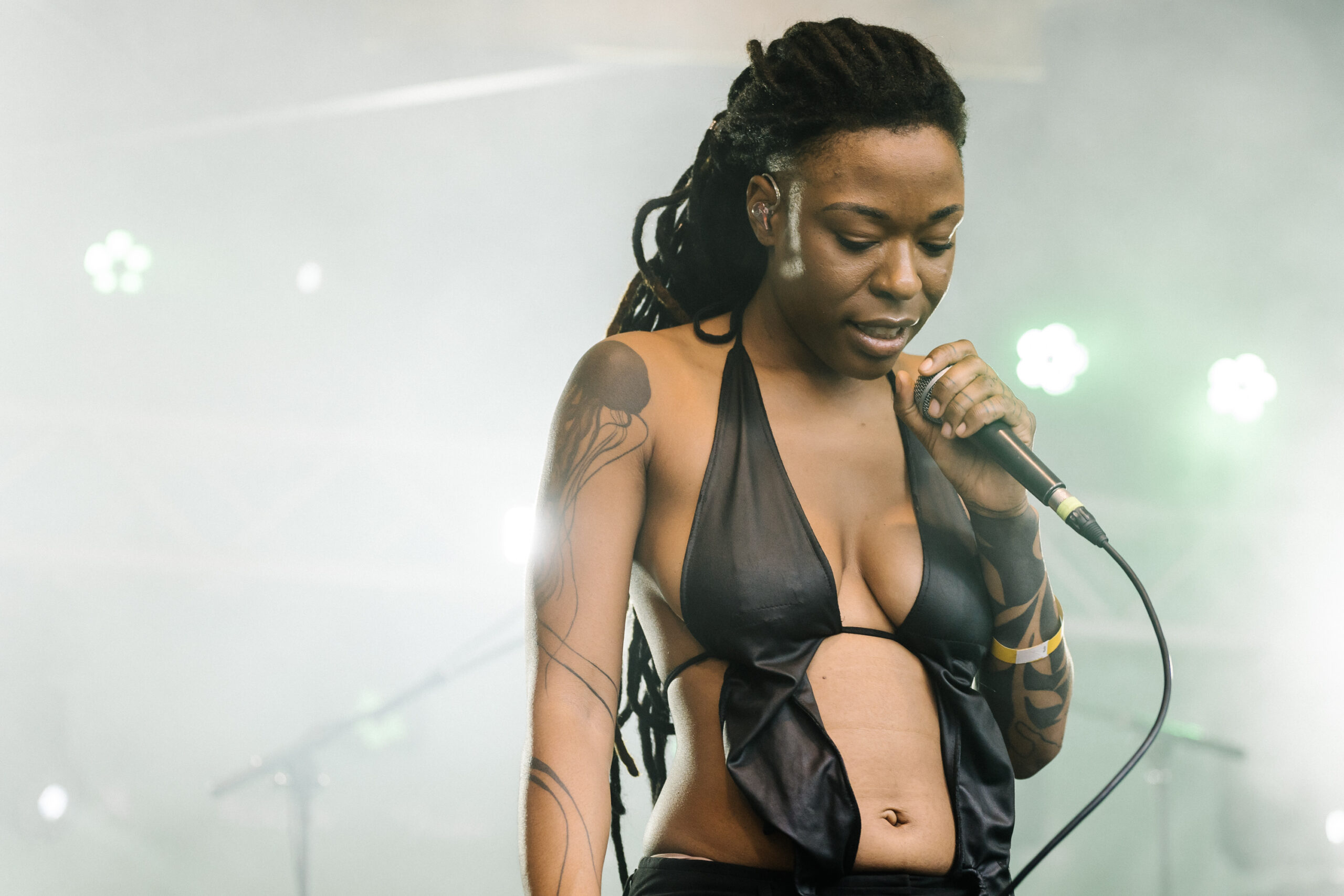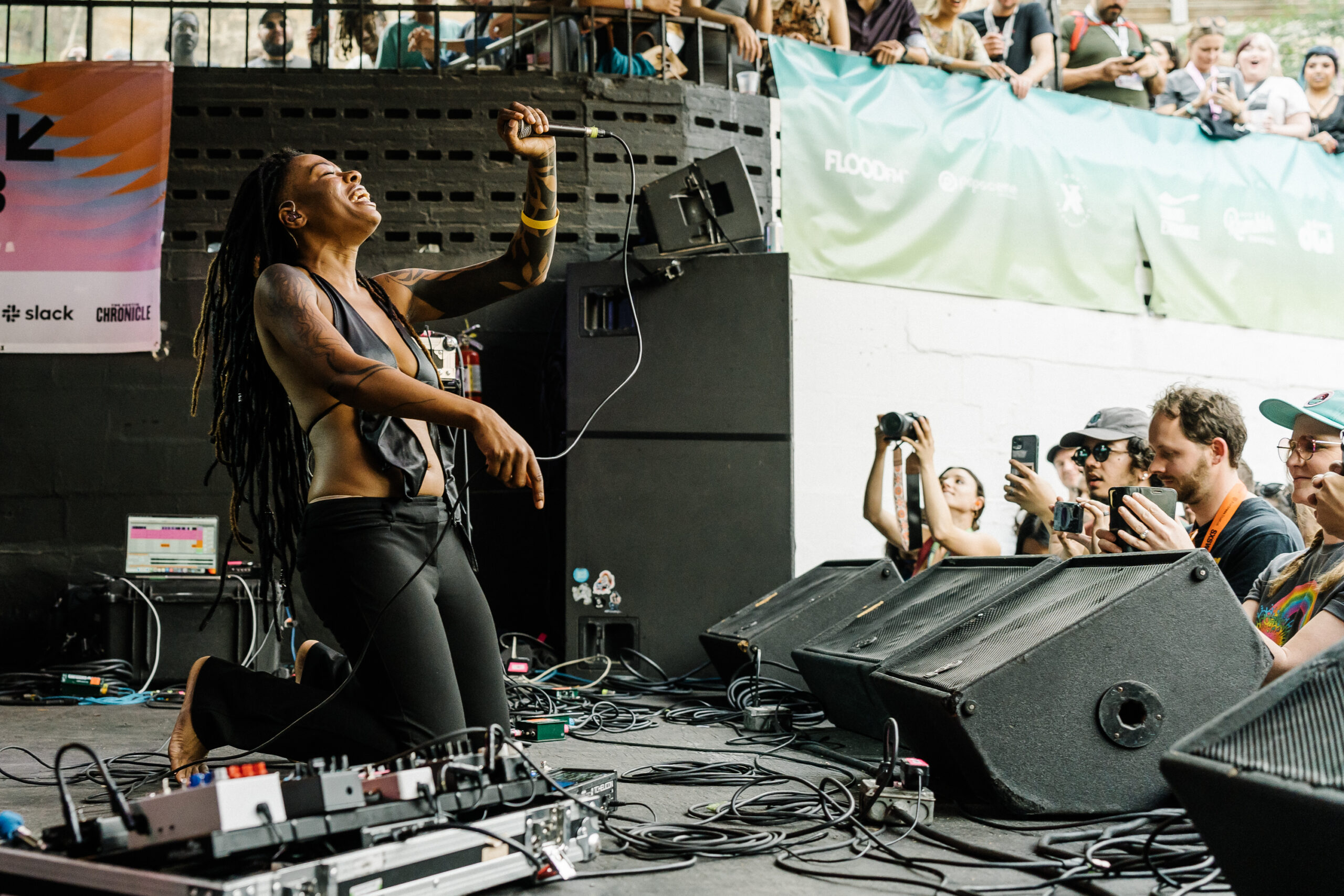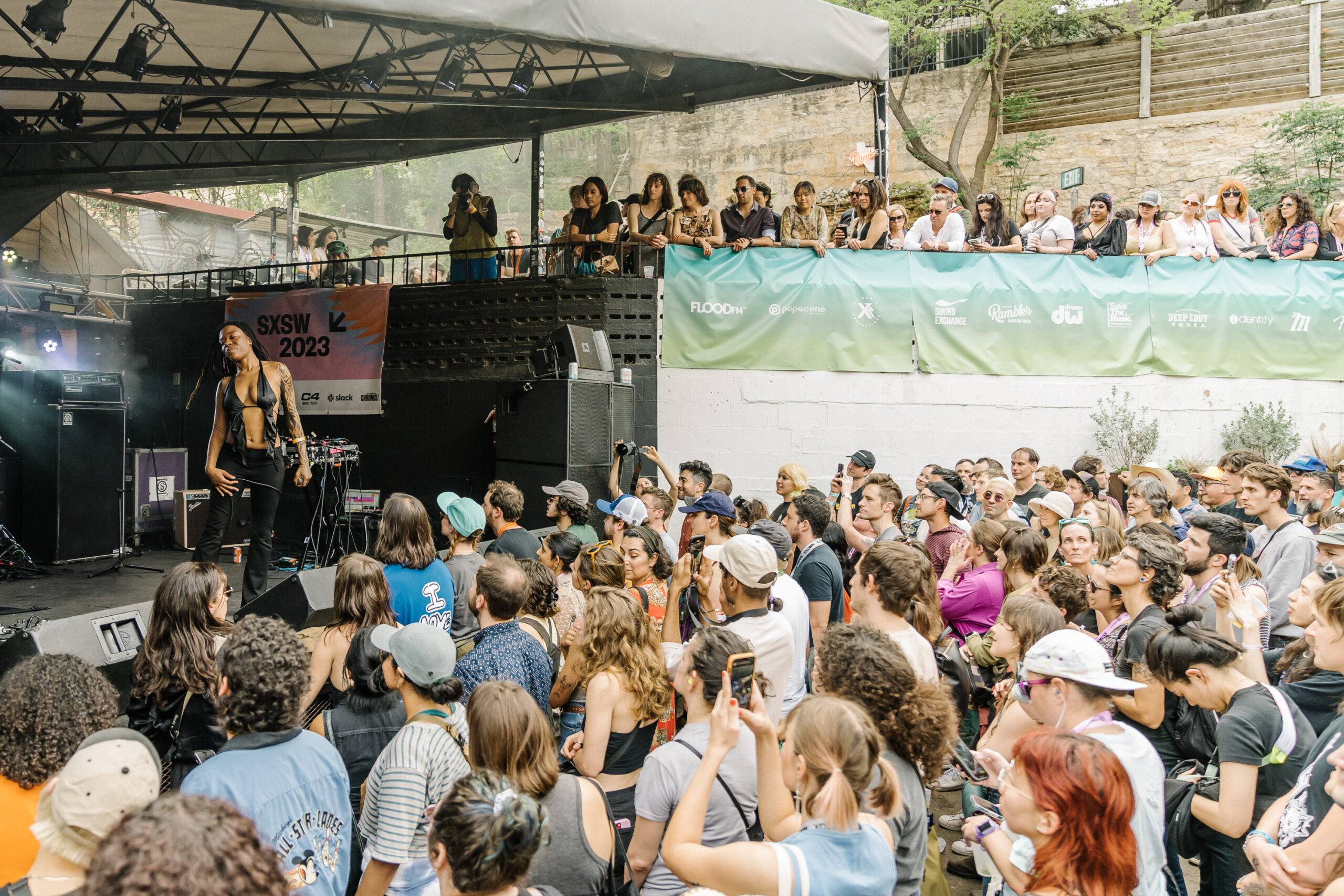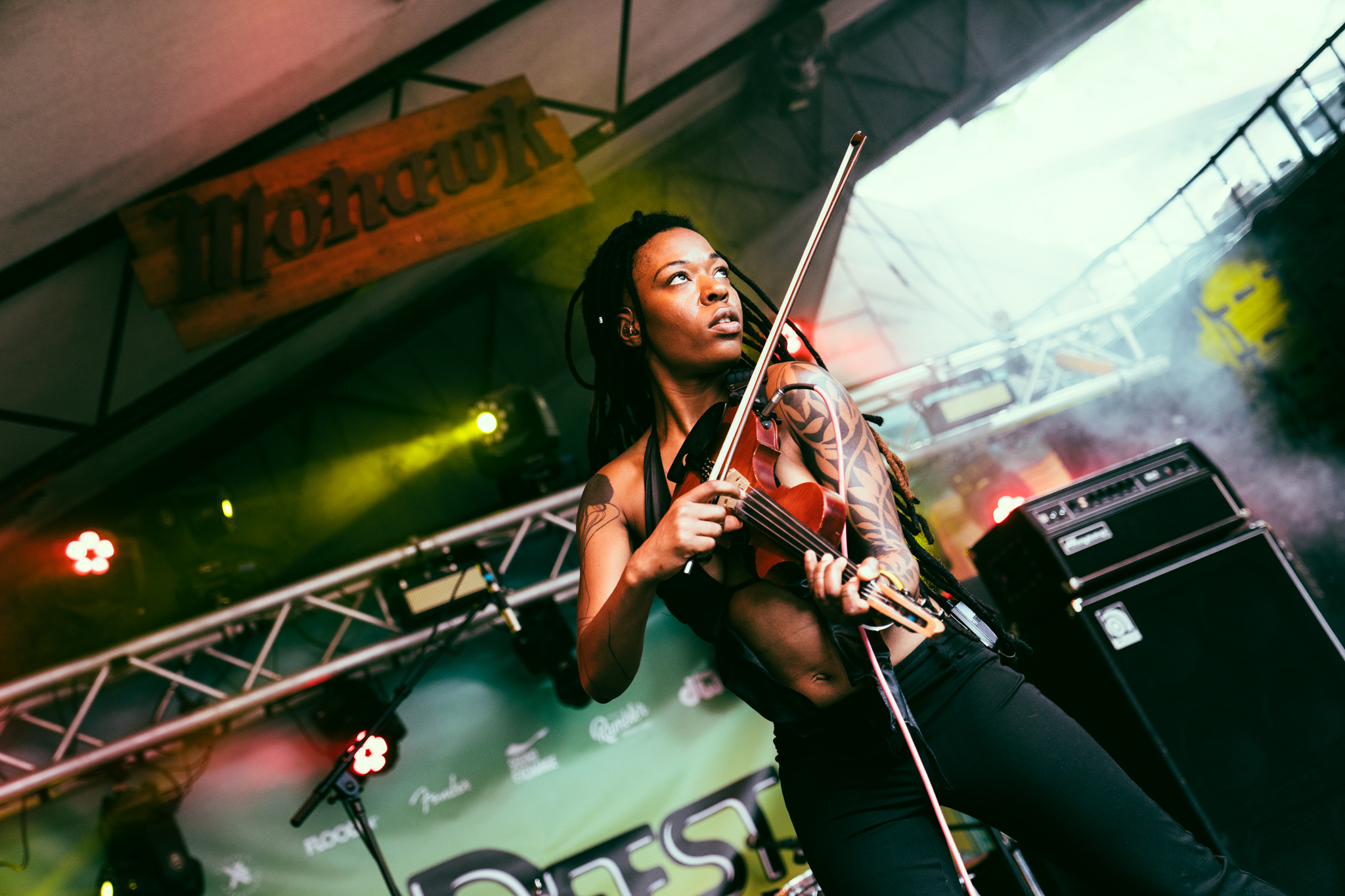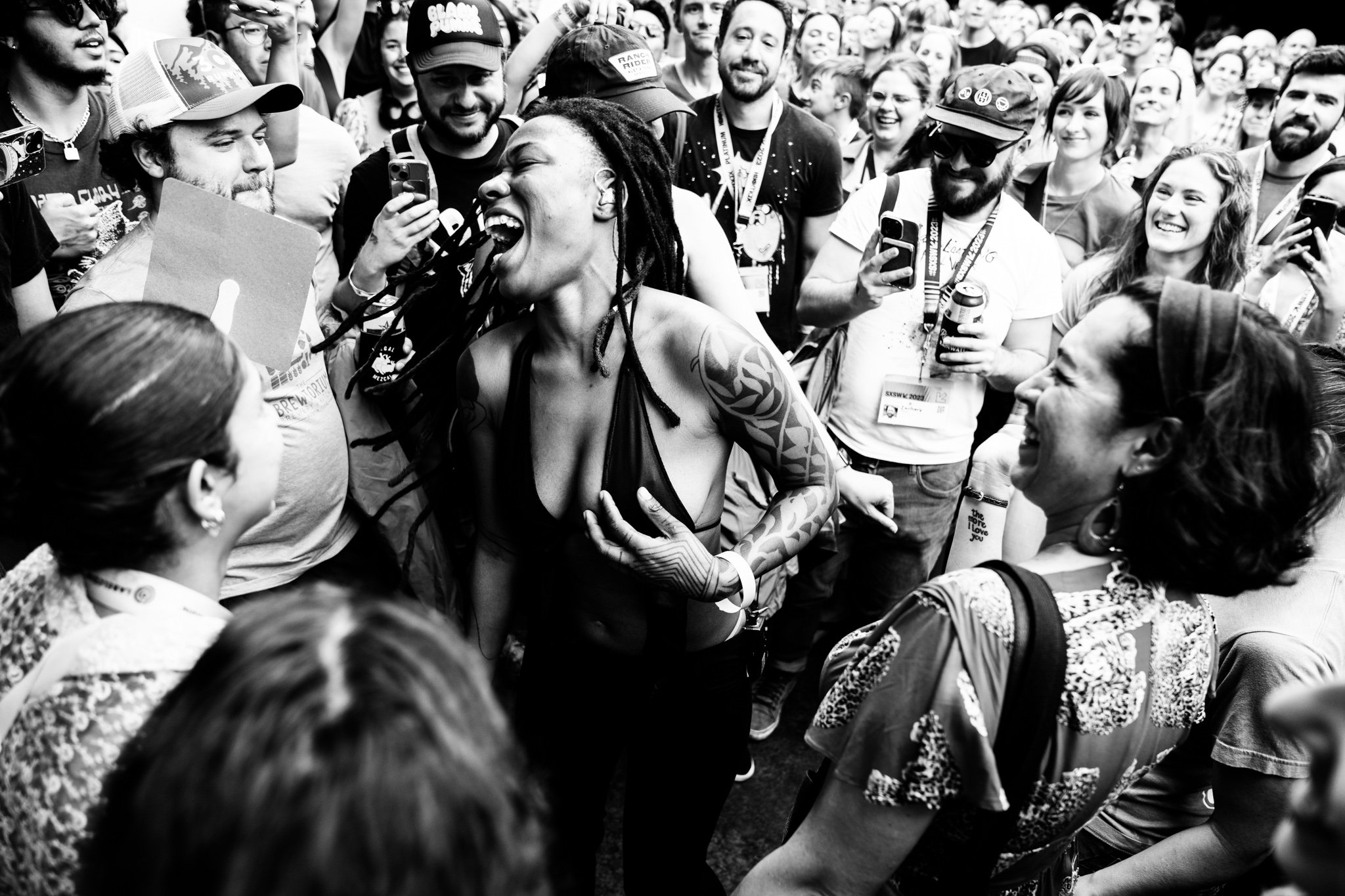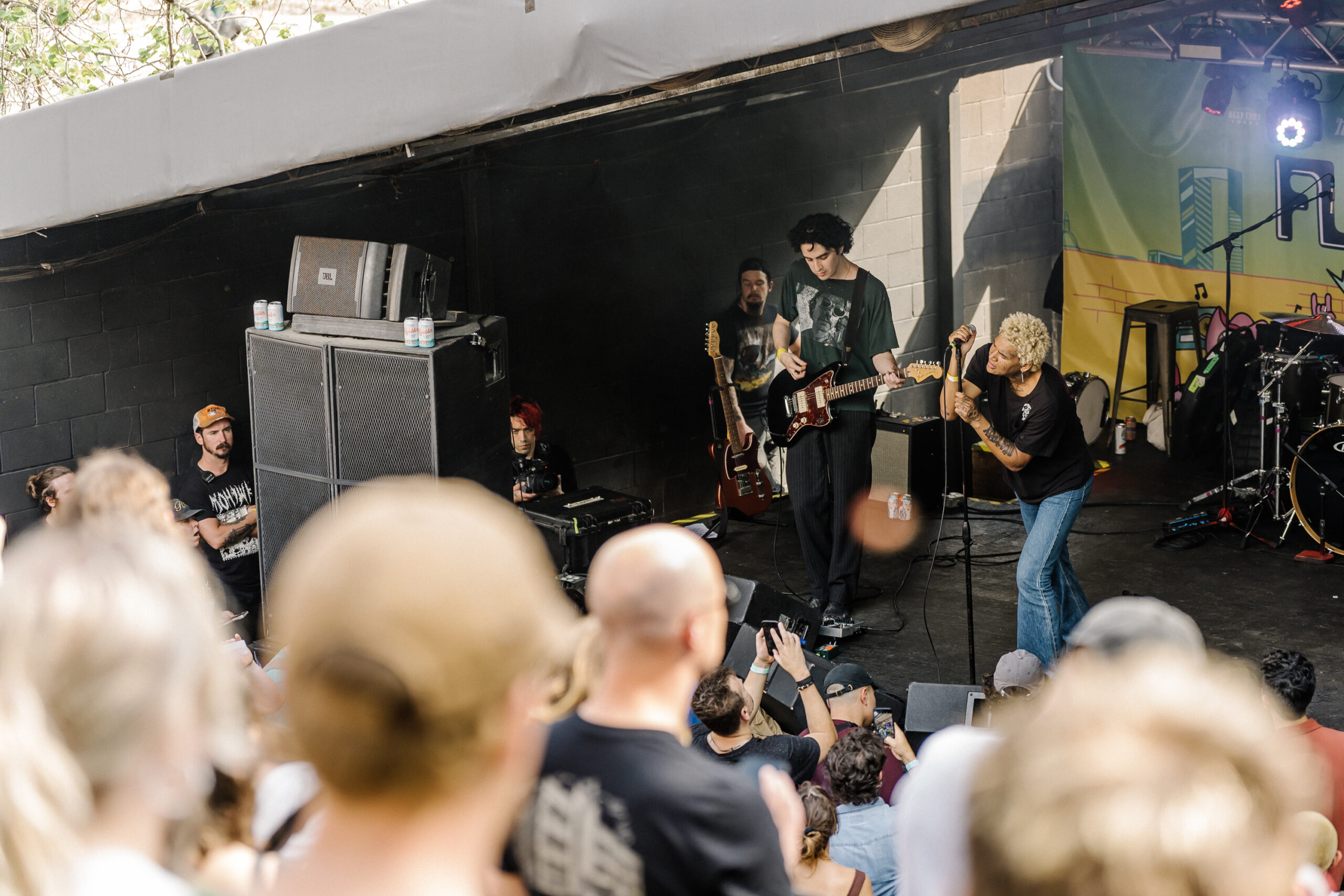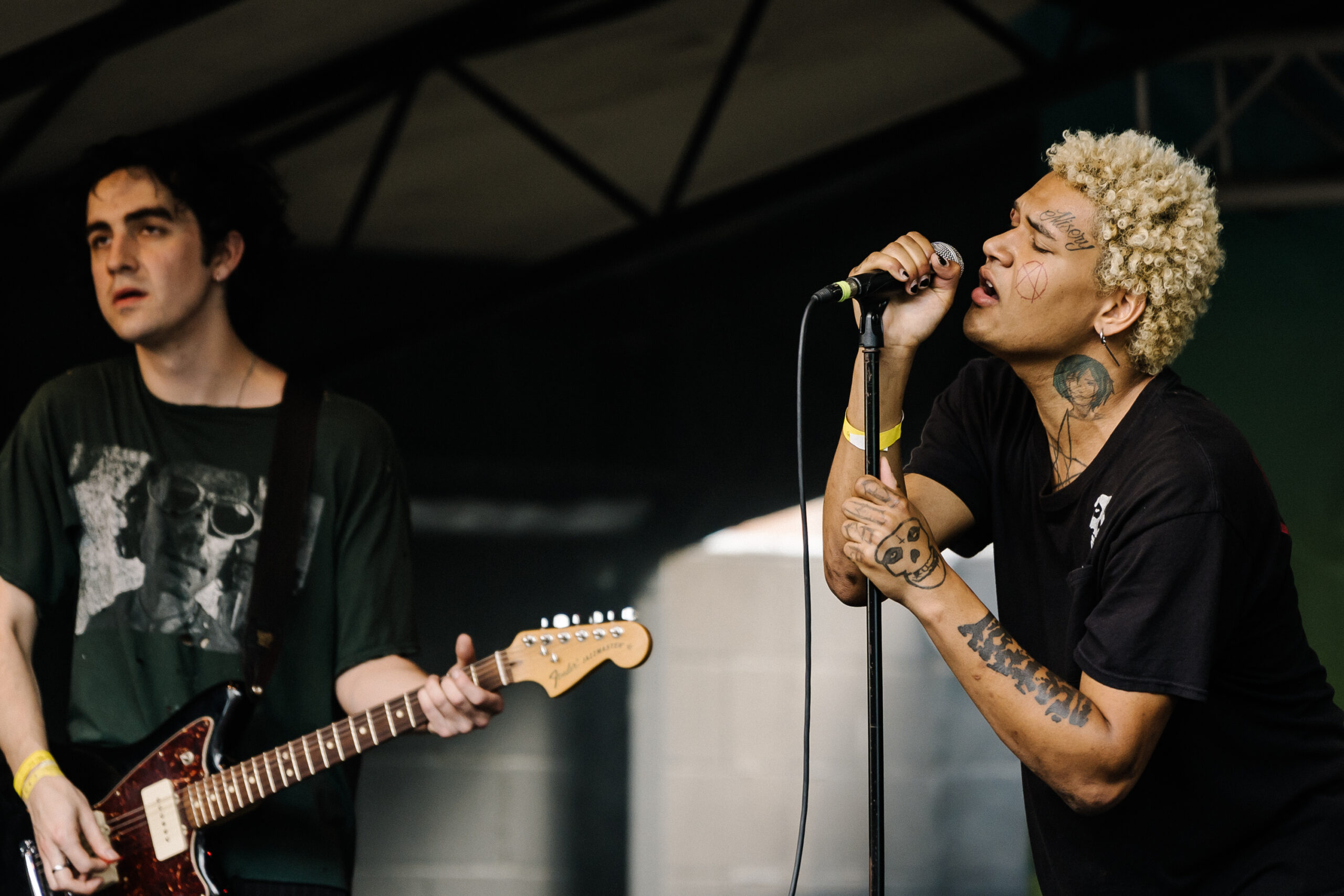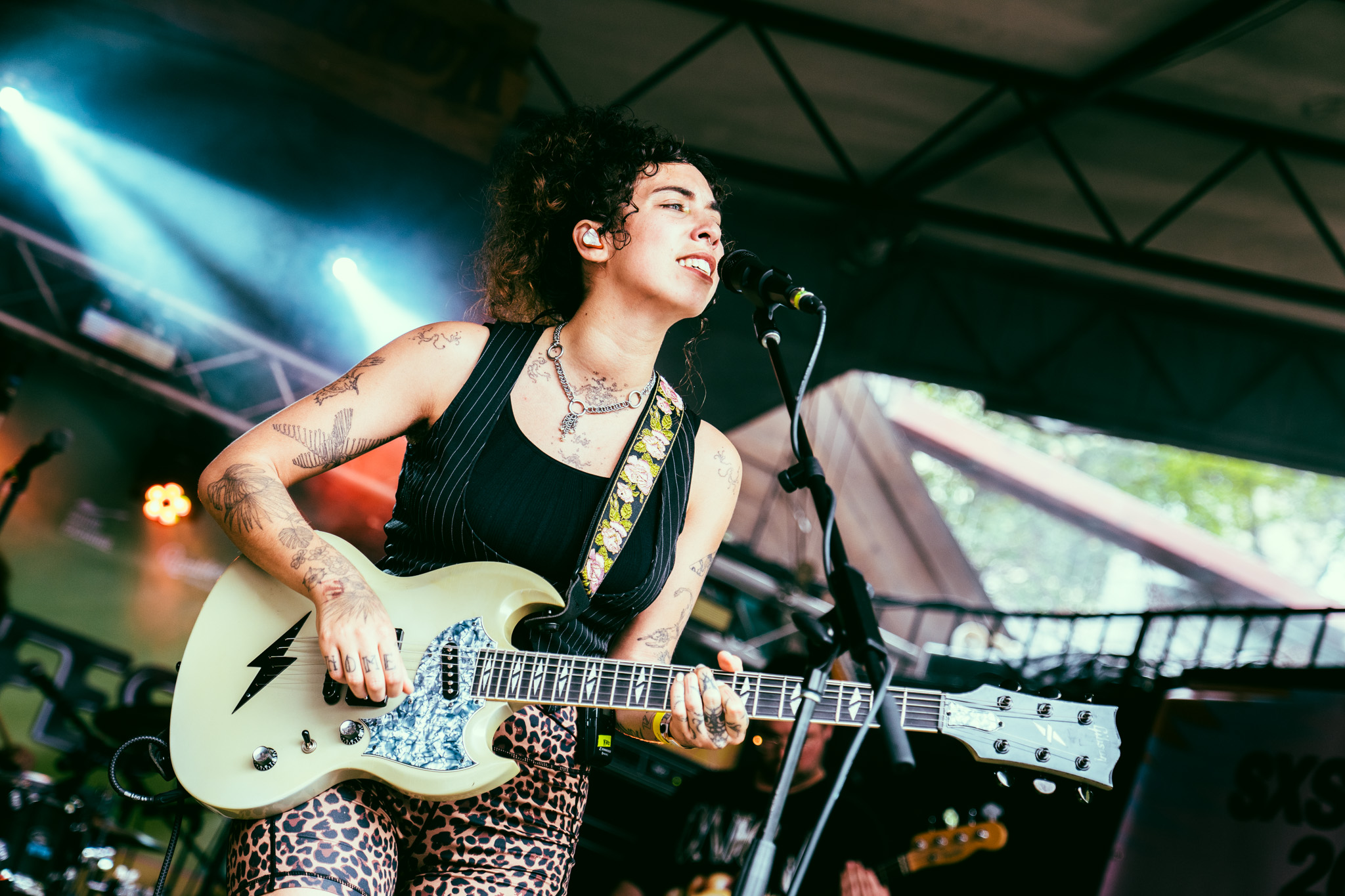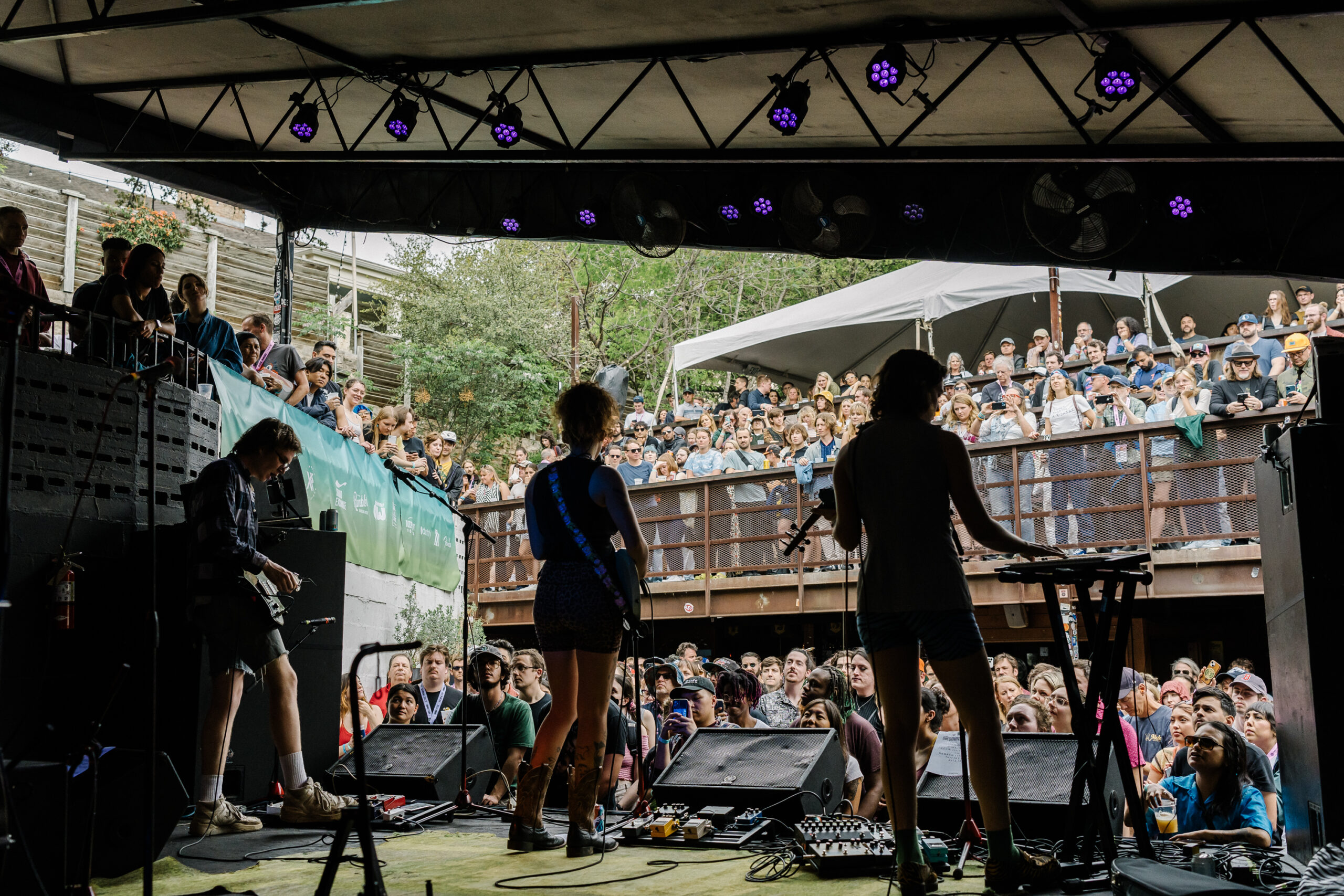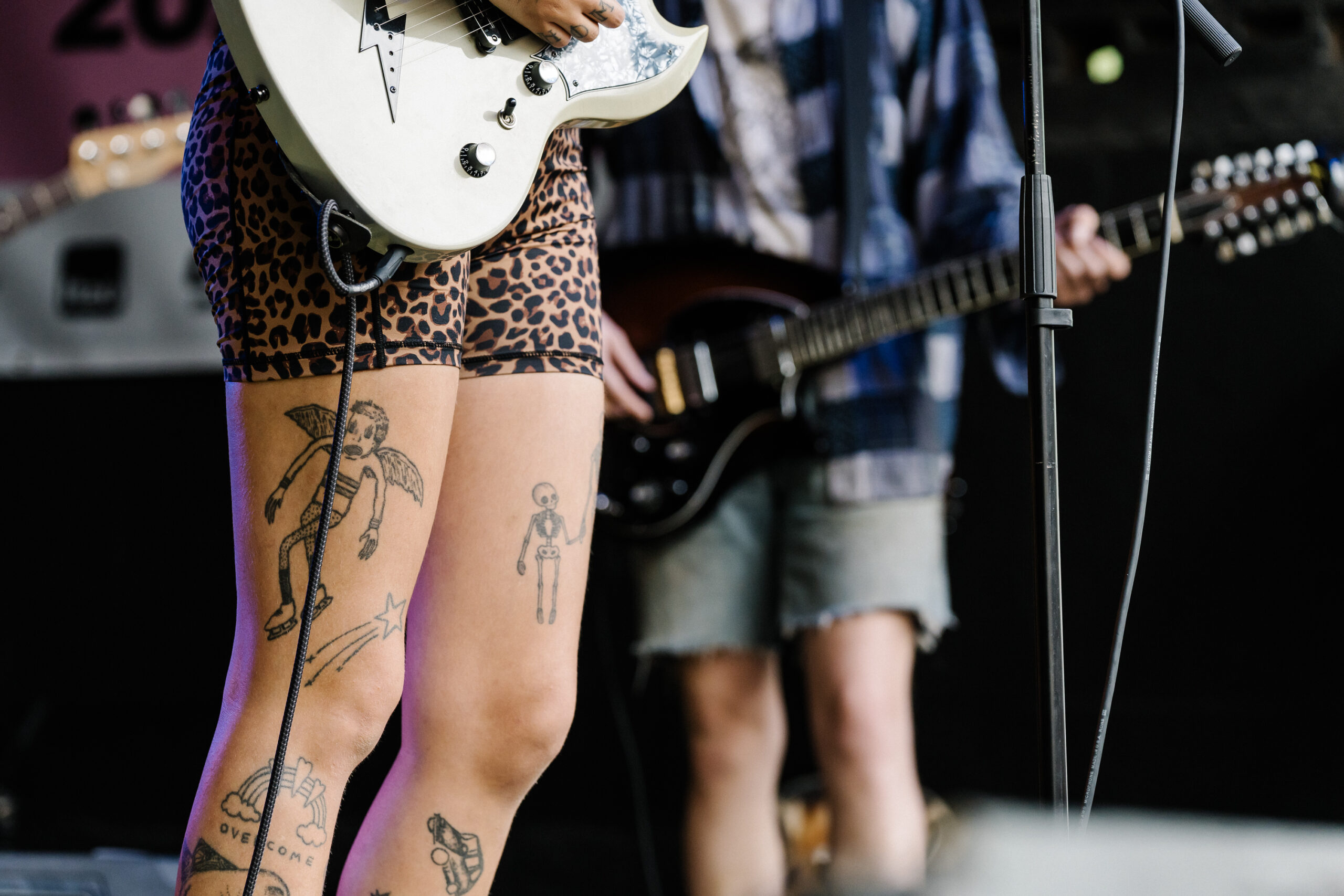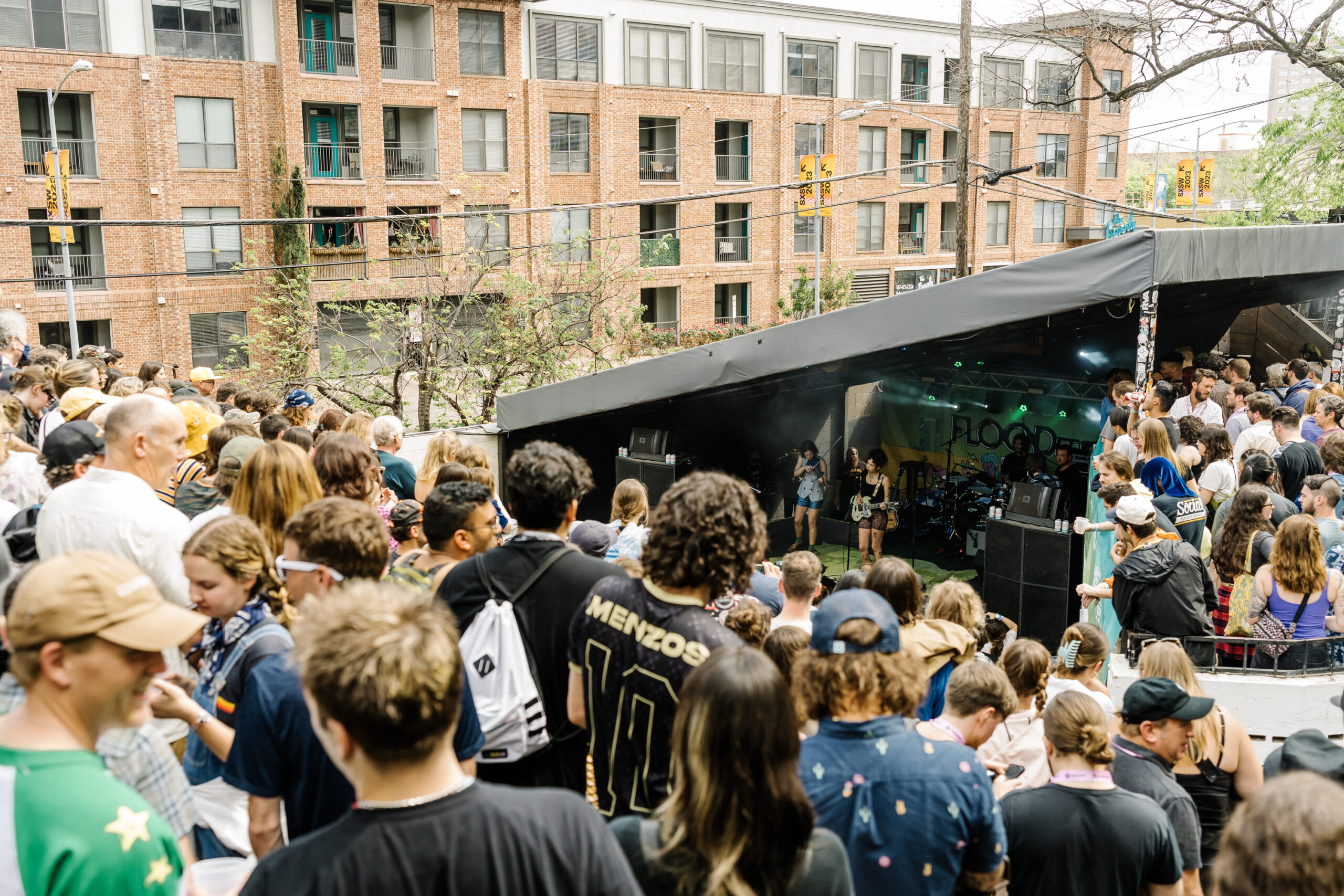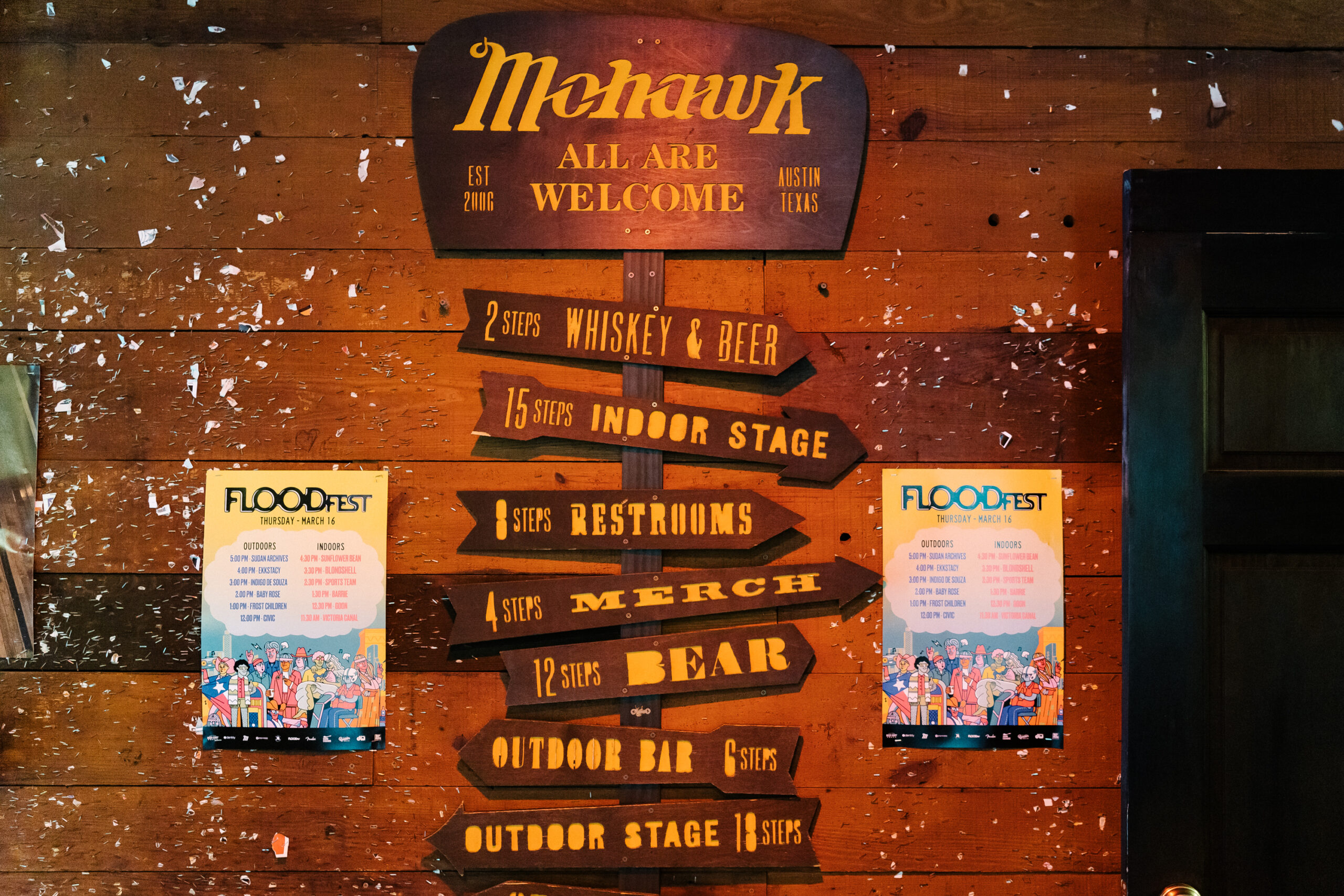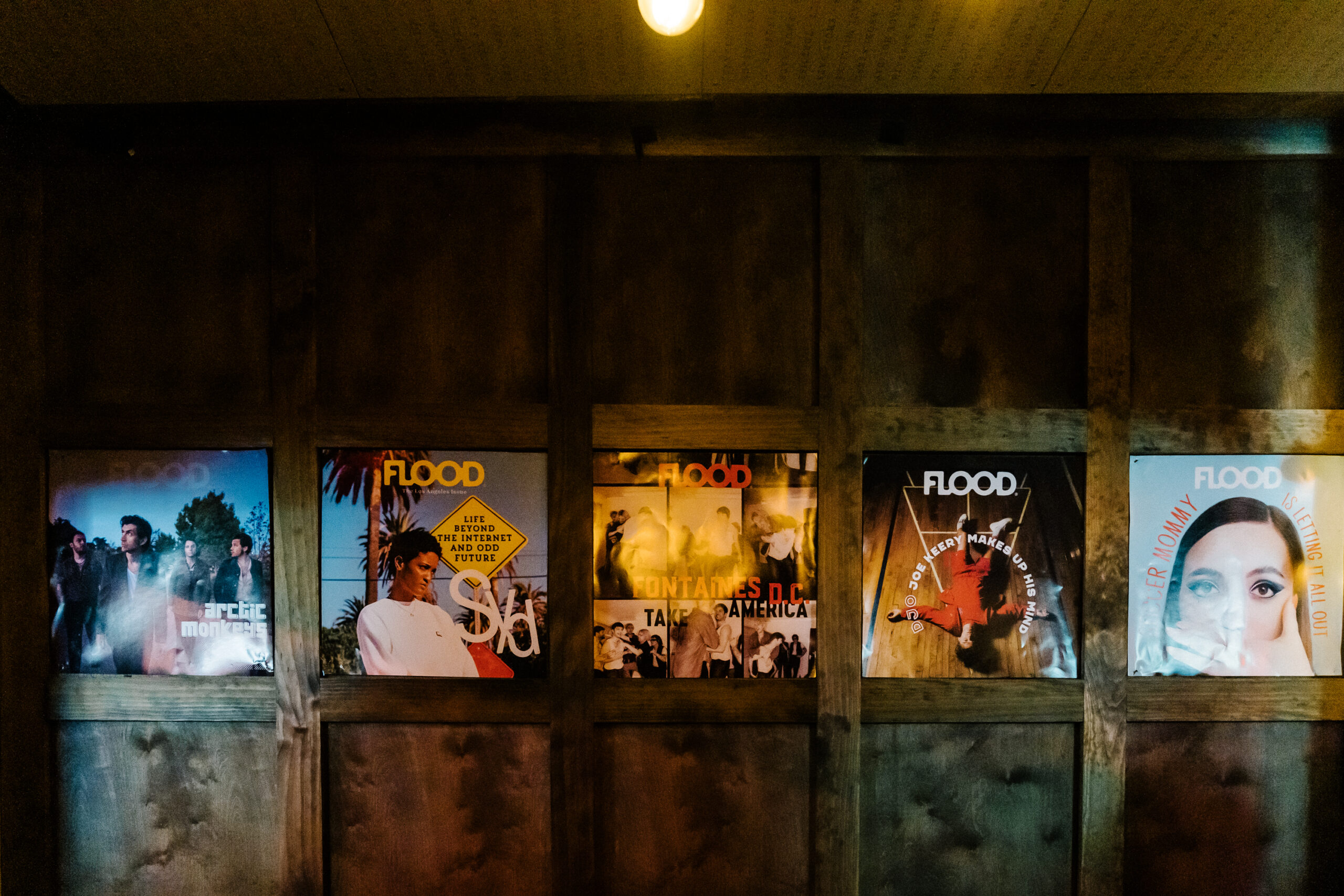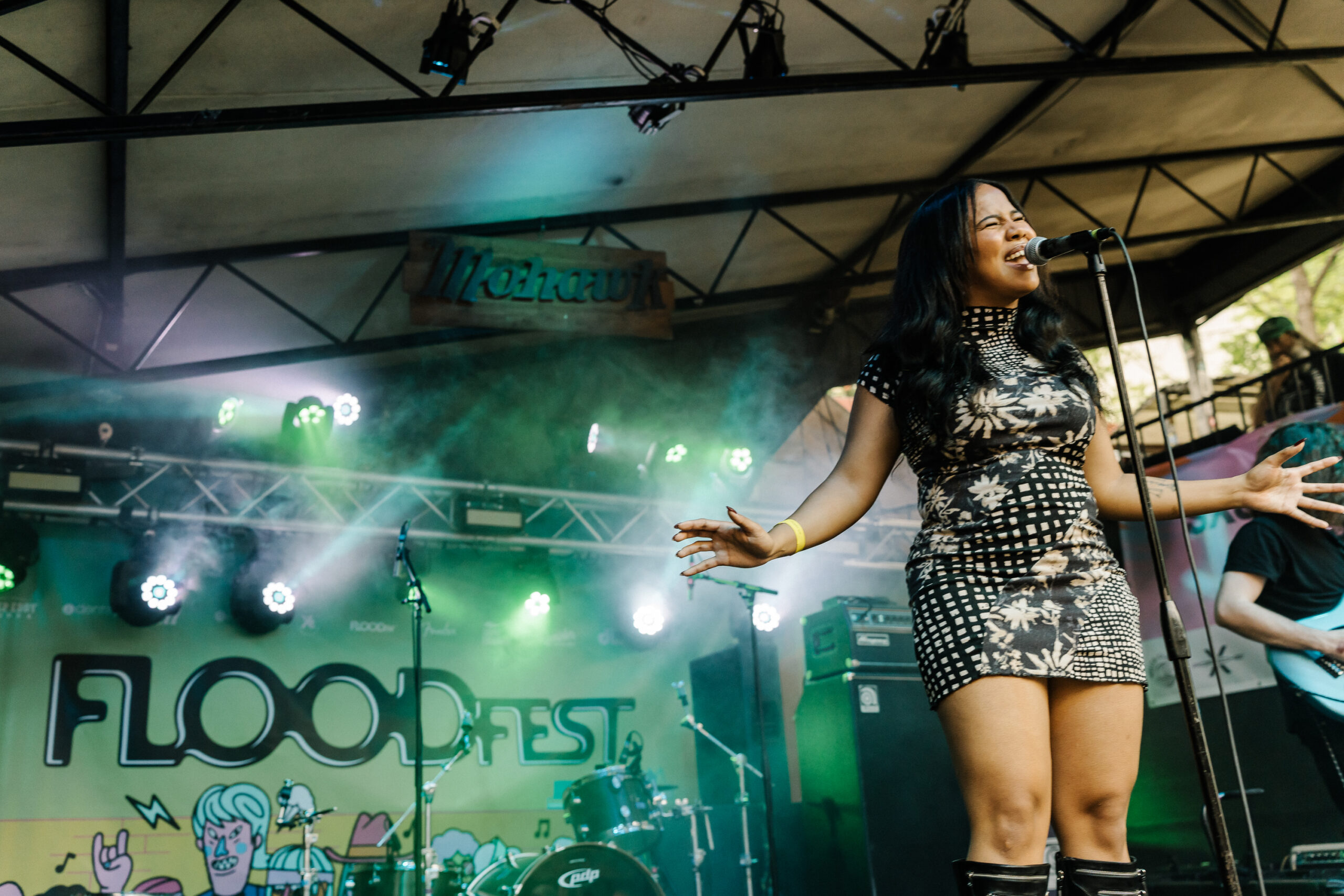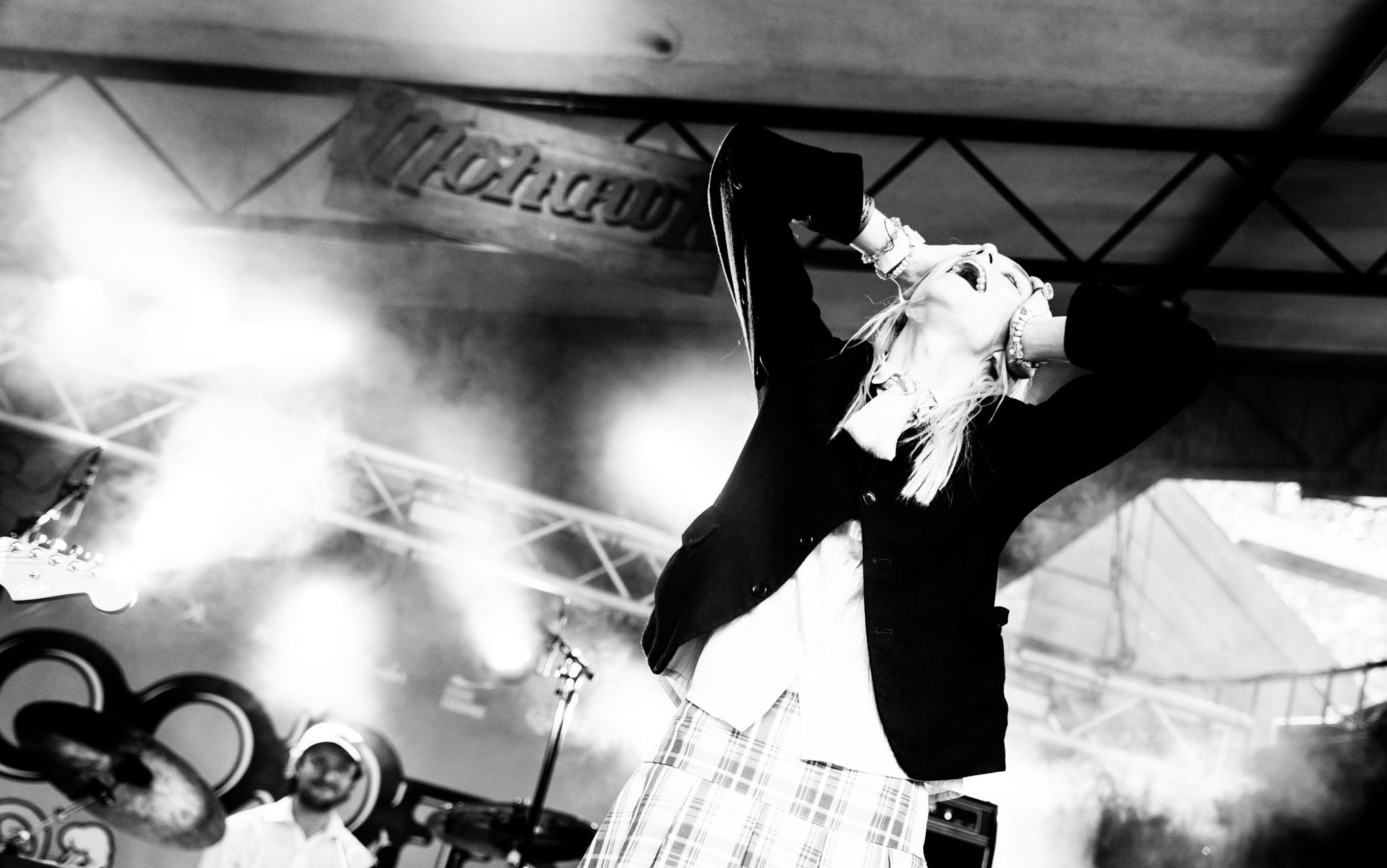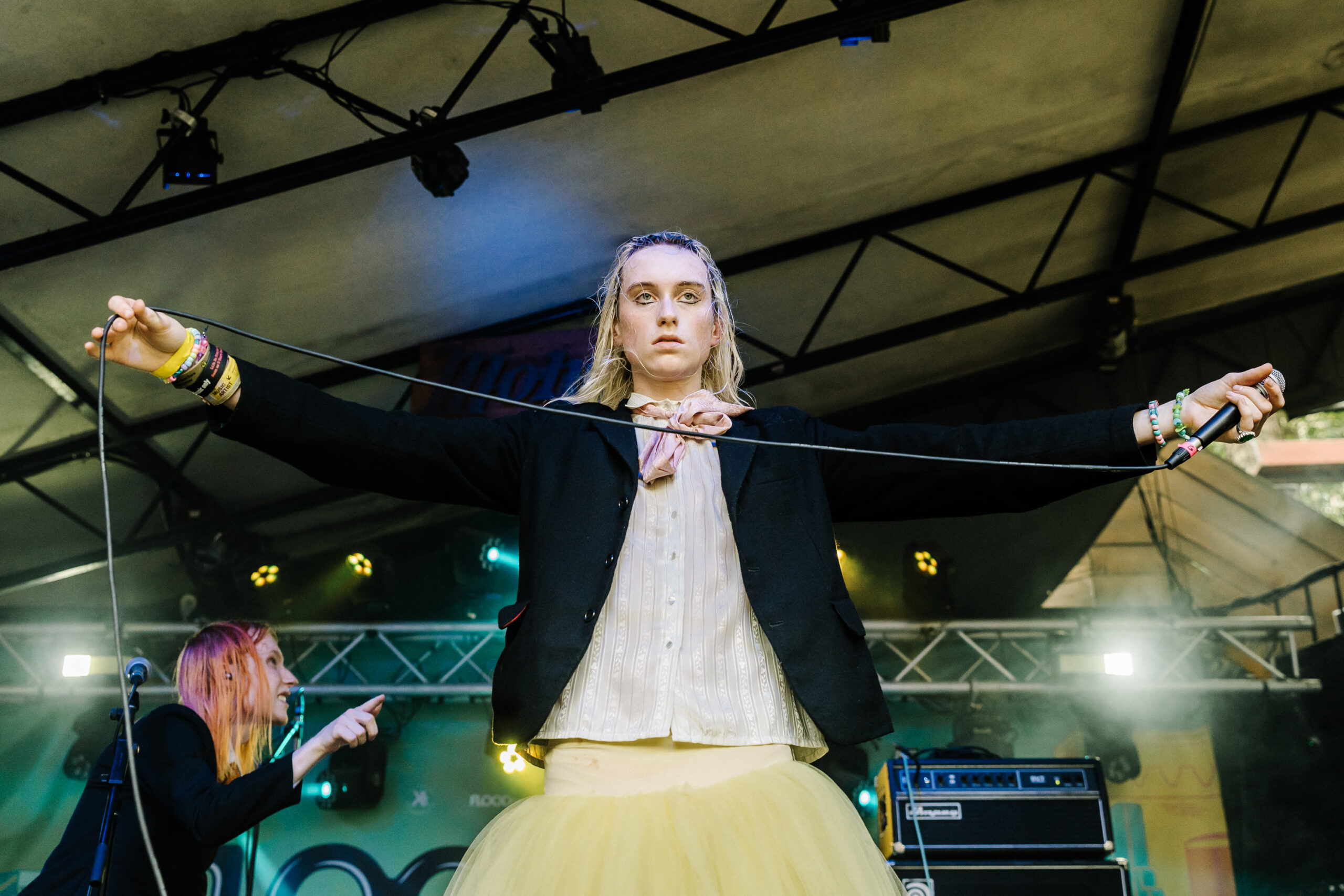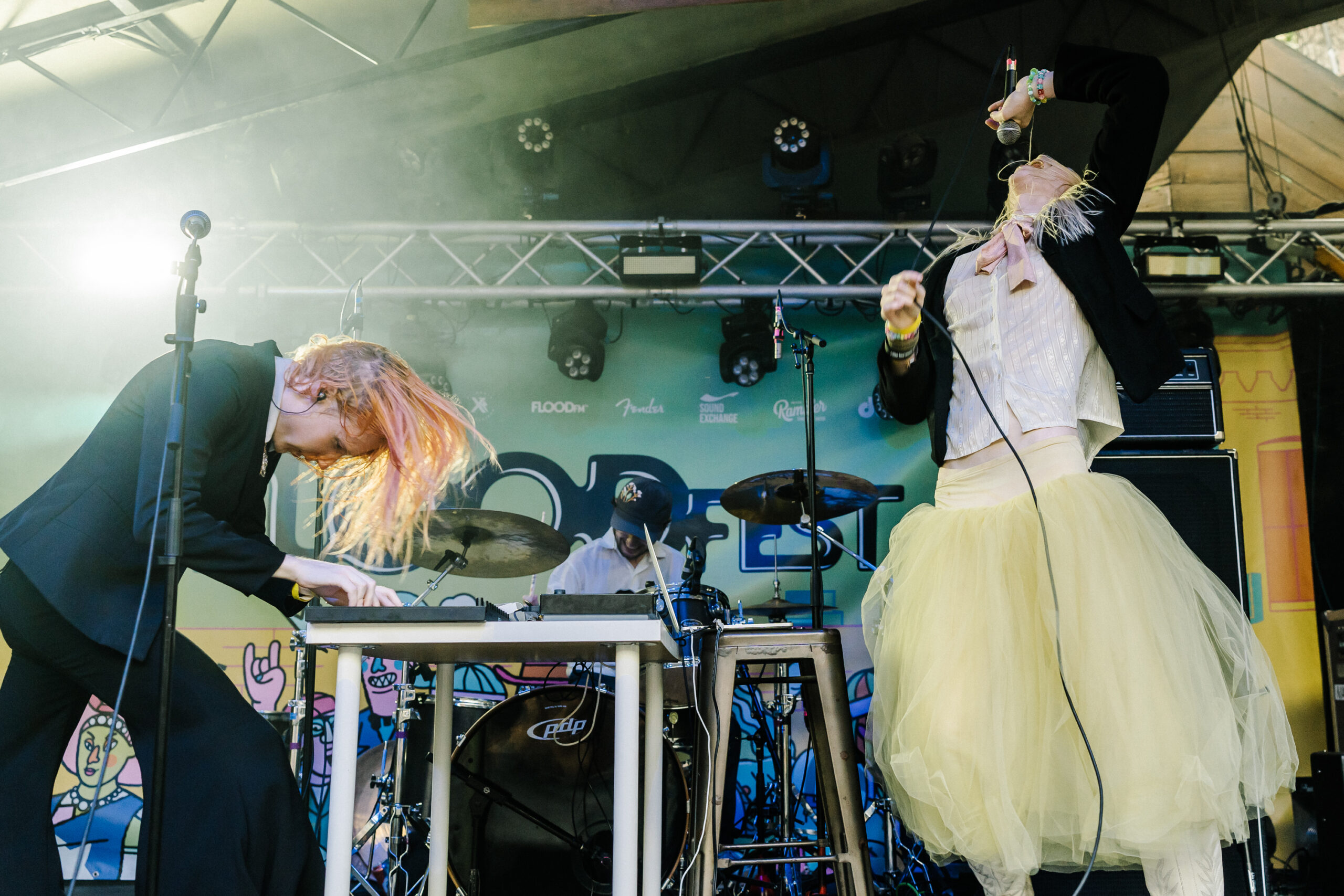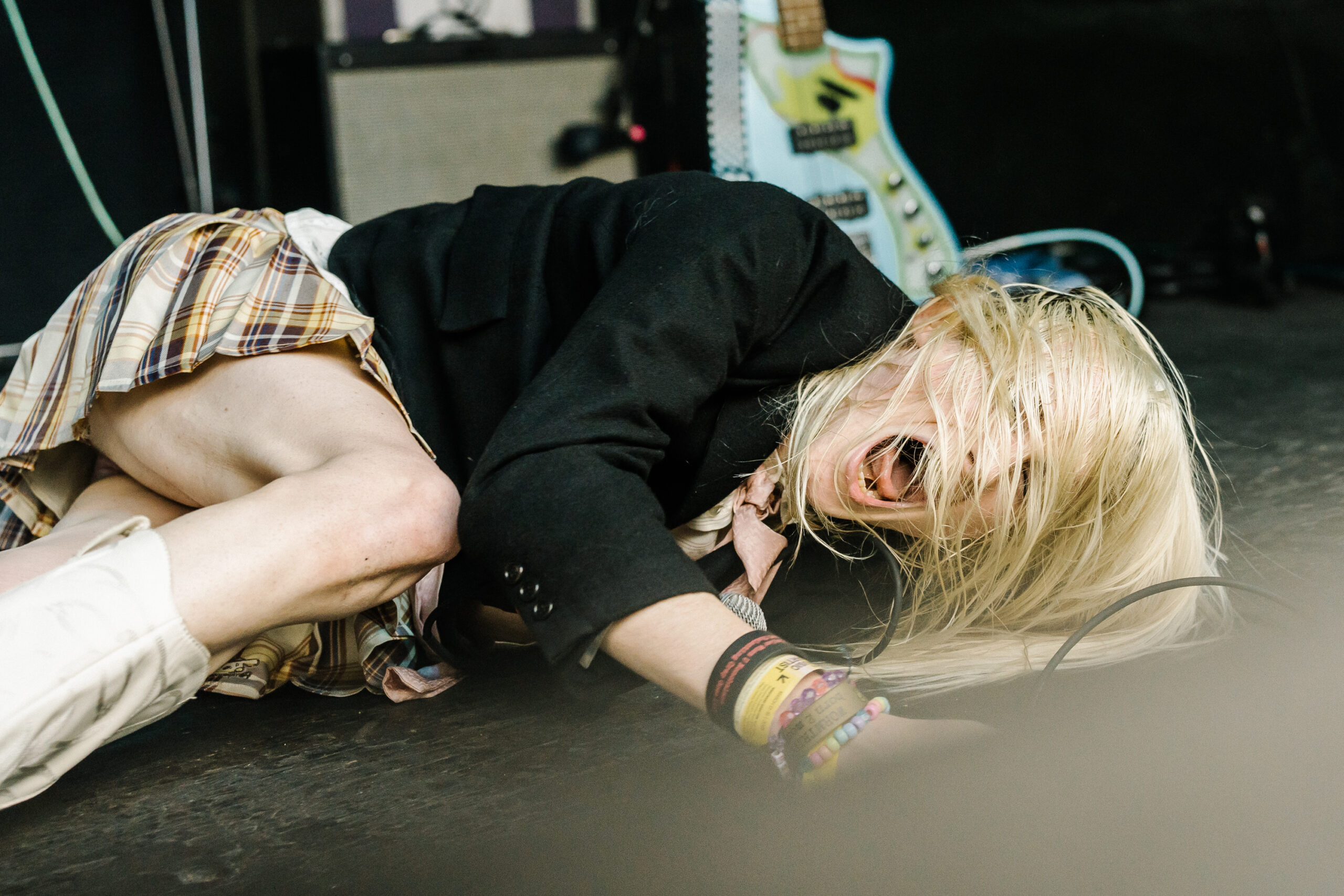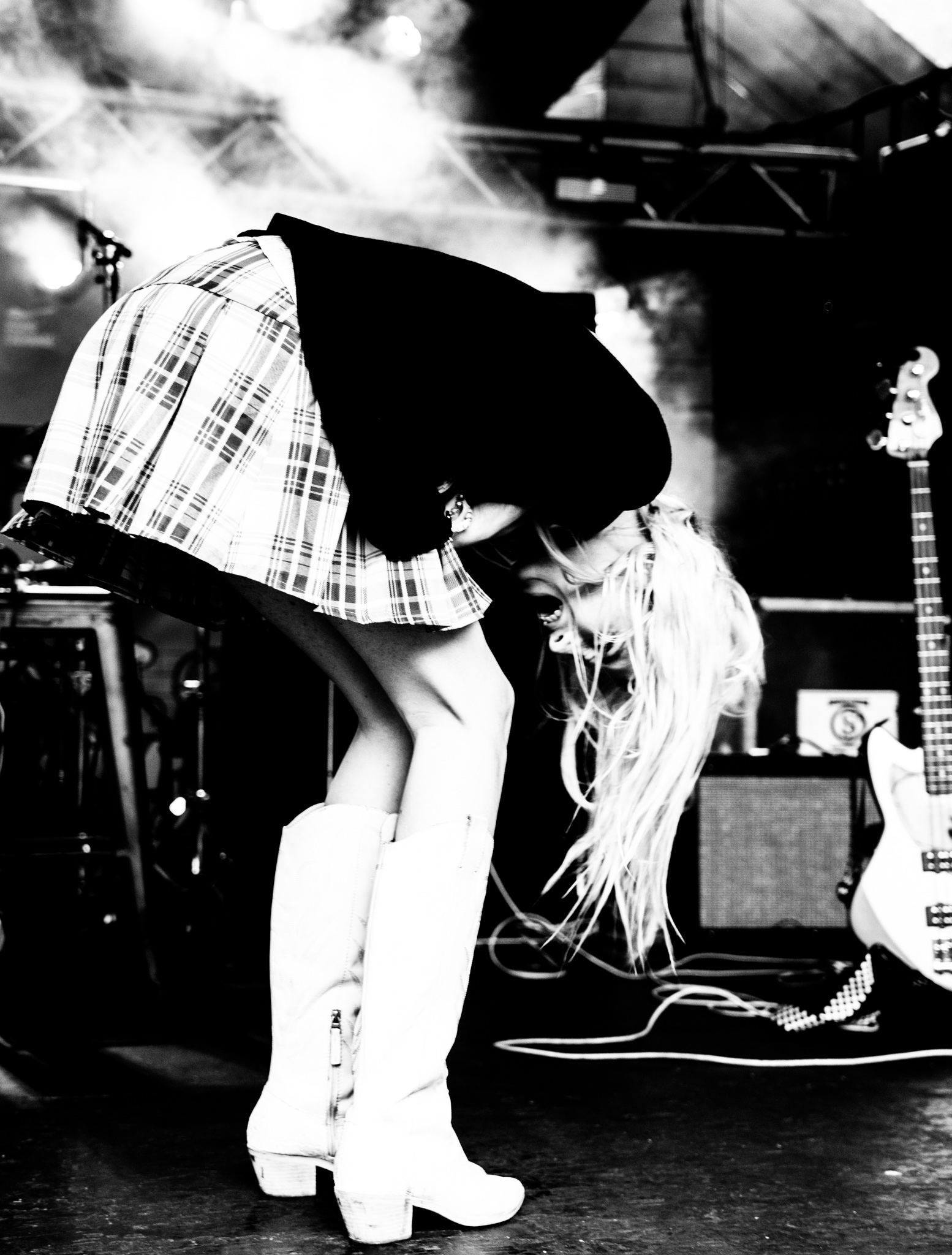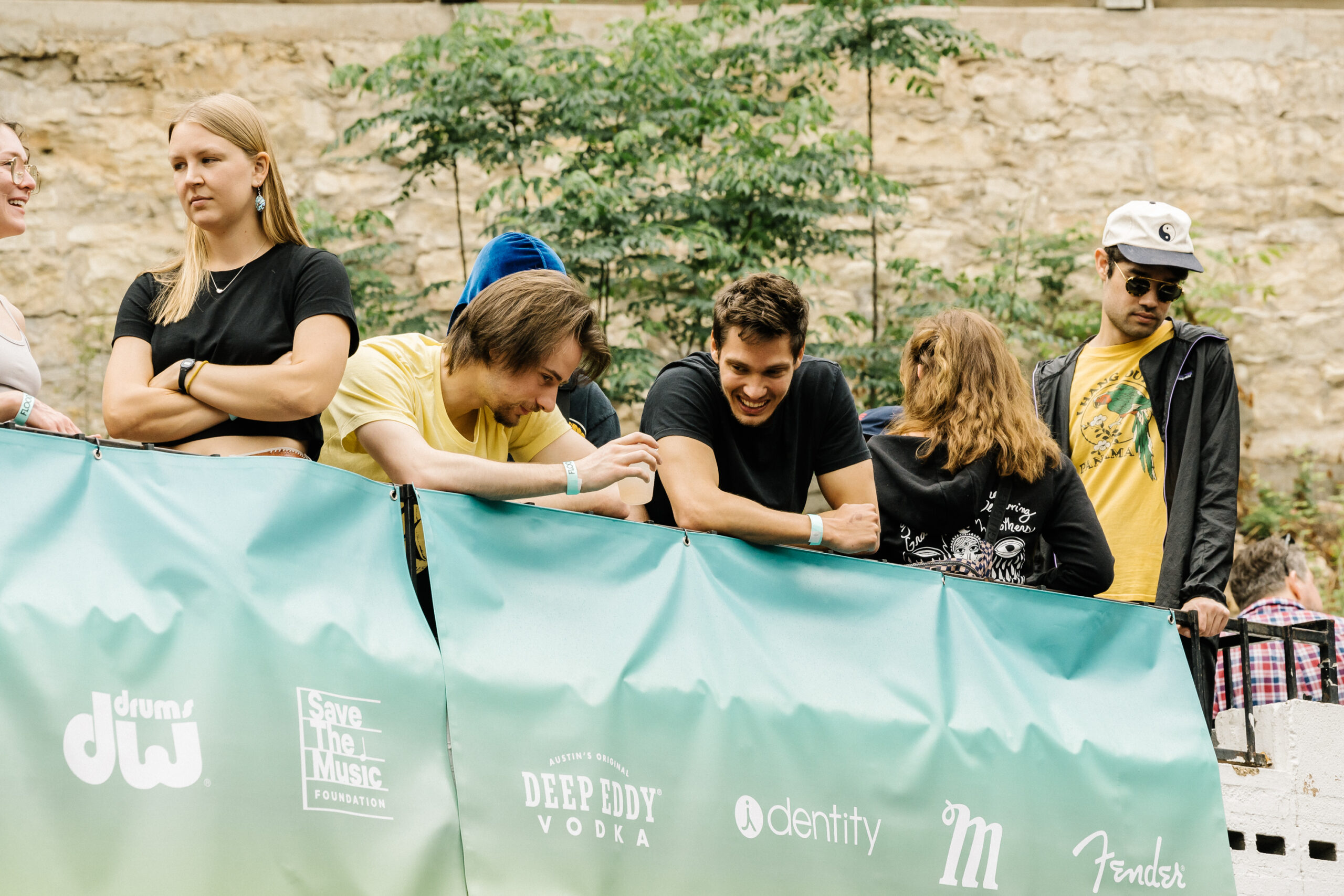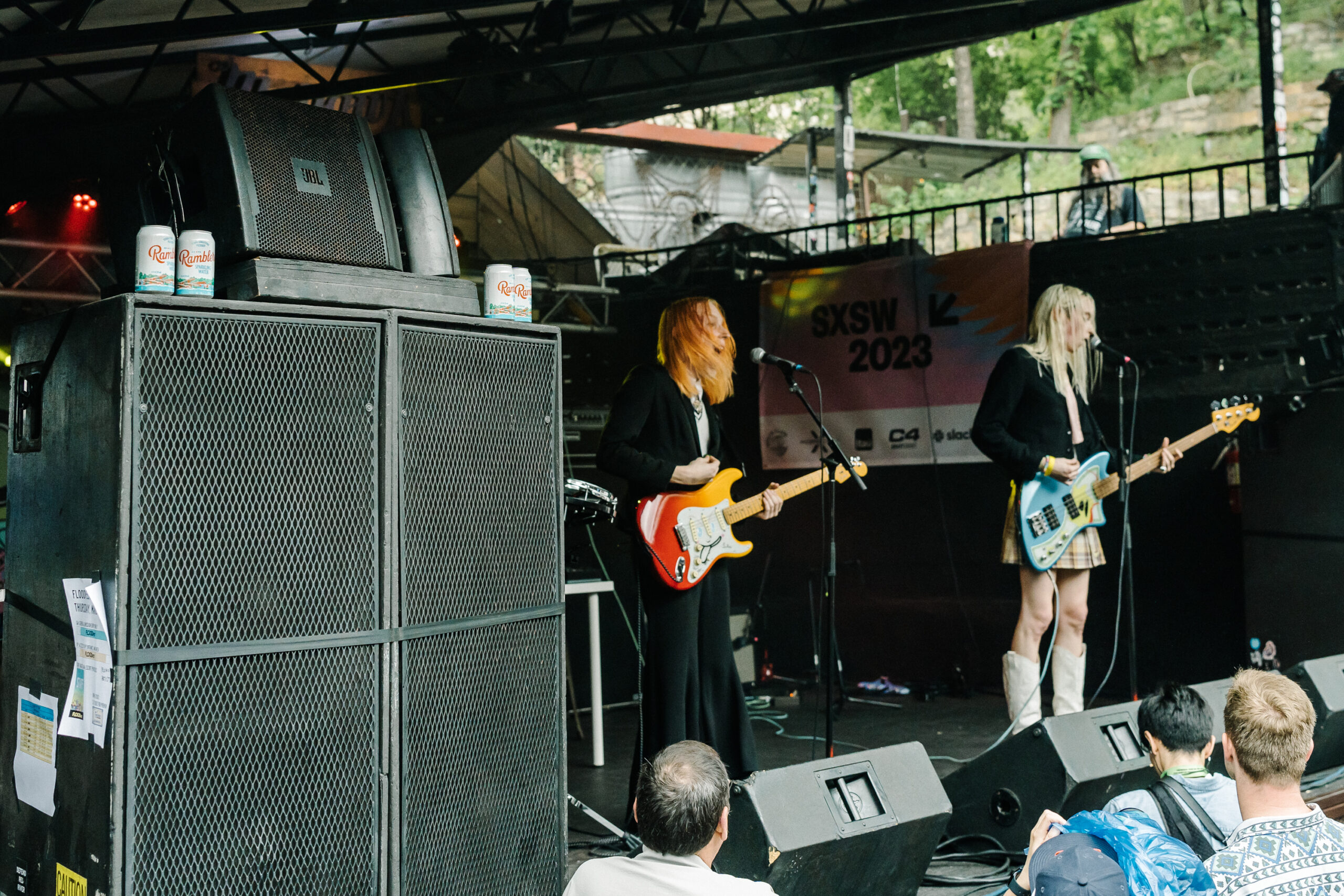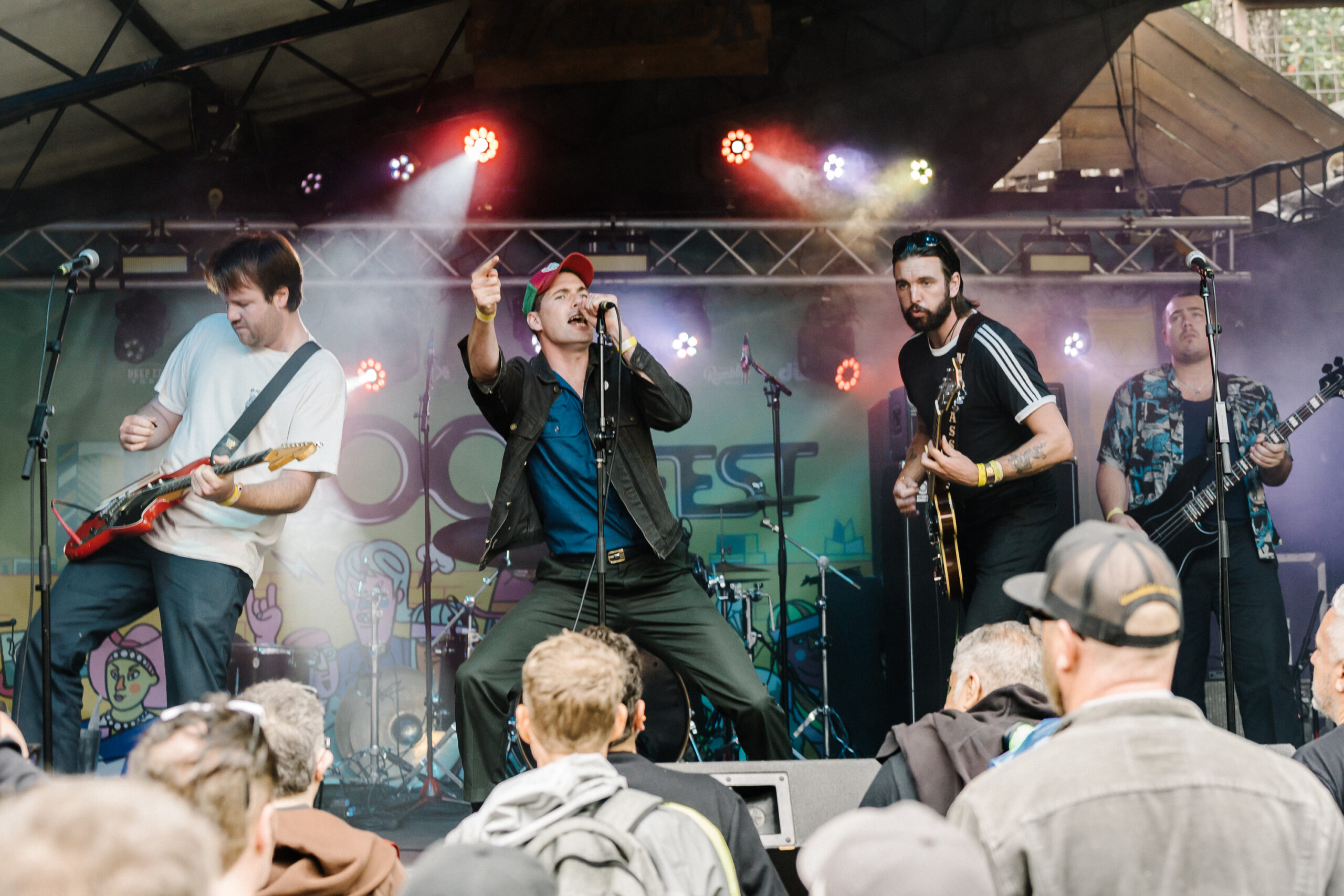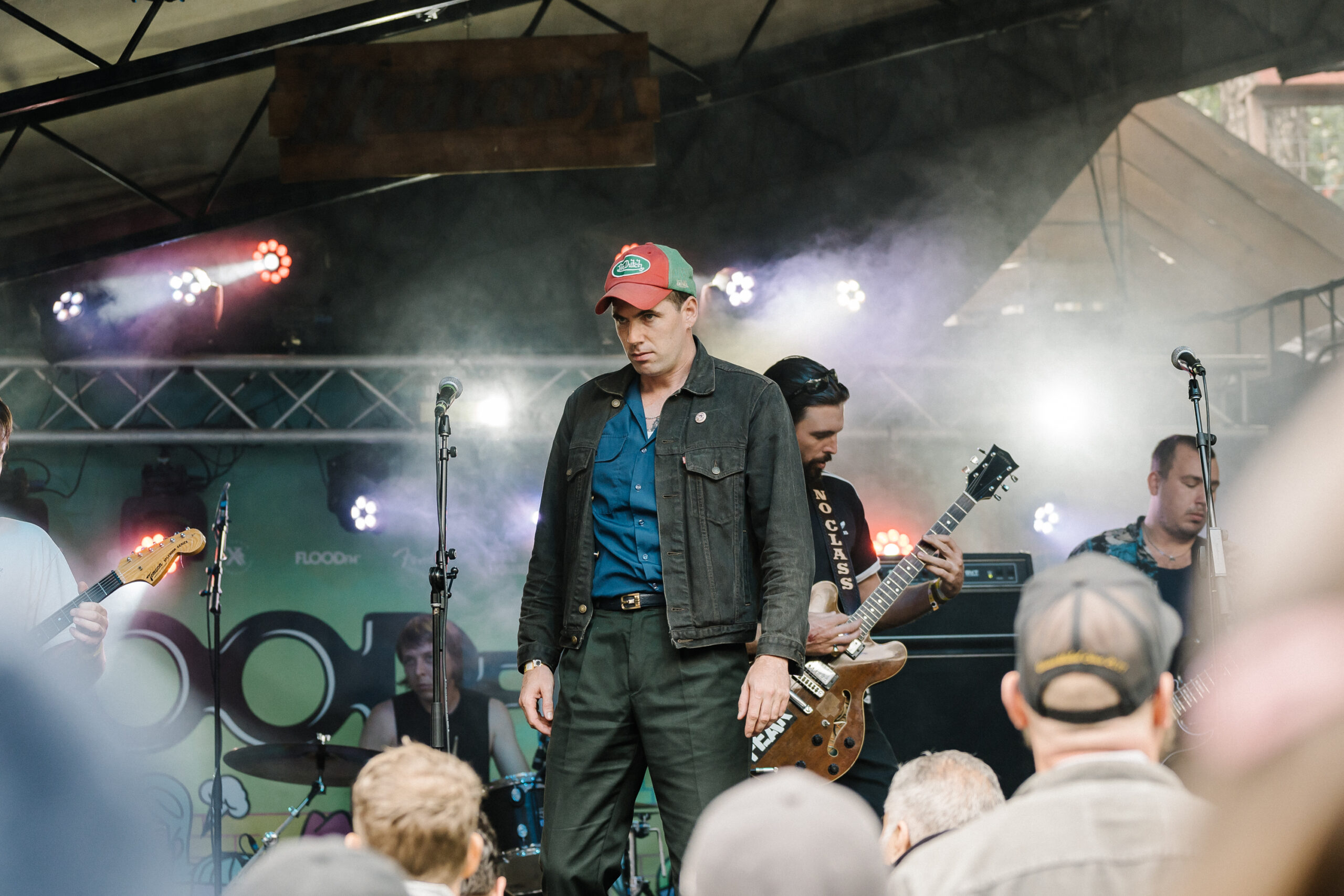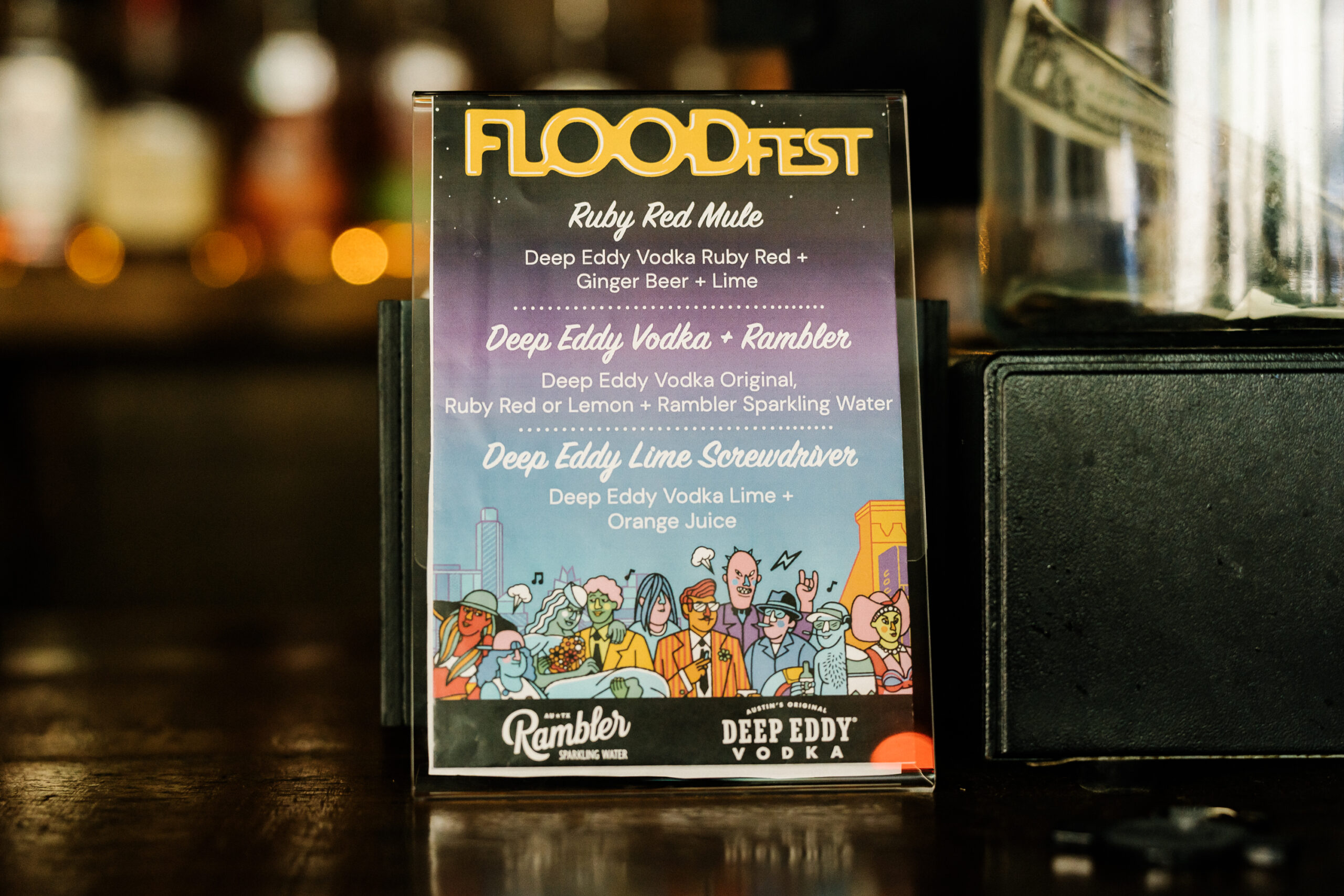 SoundExchange Indoor Stage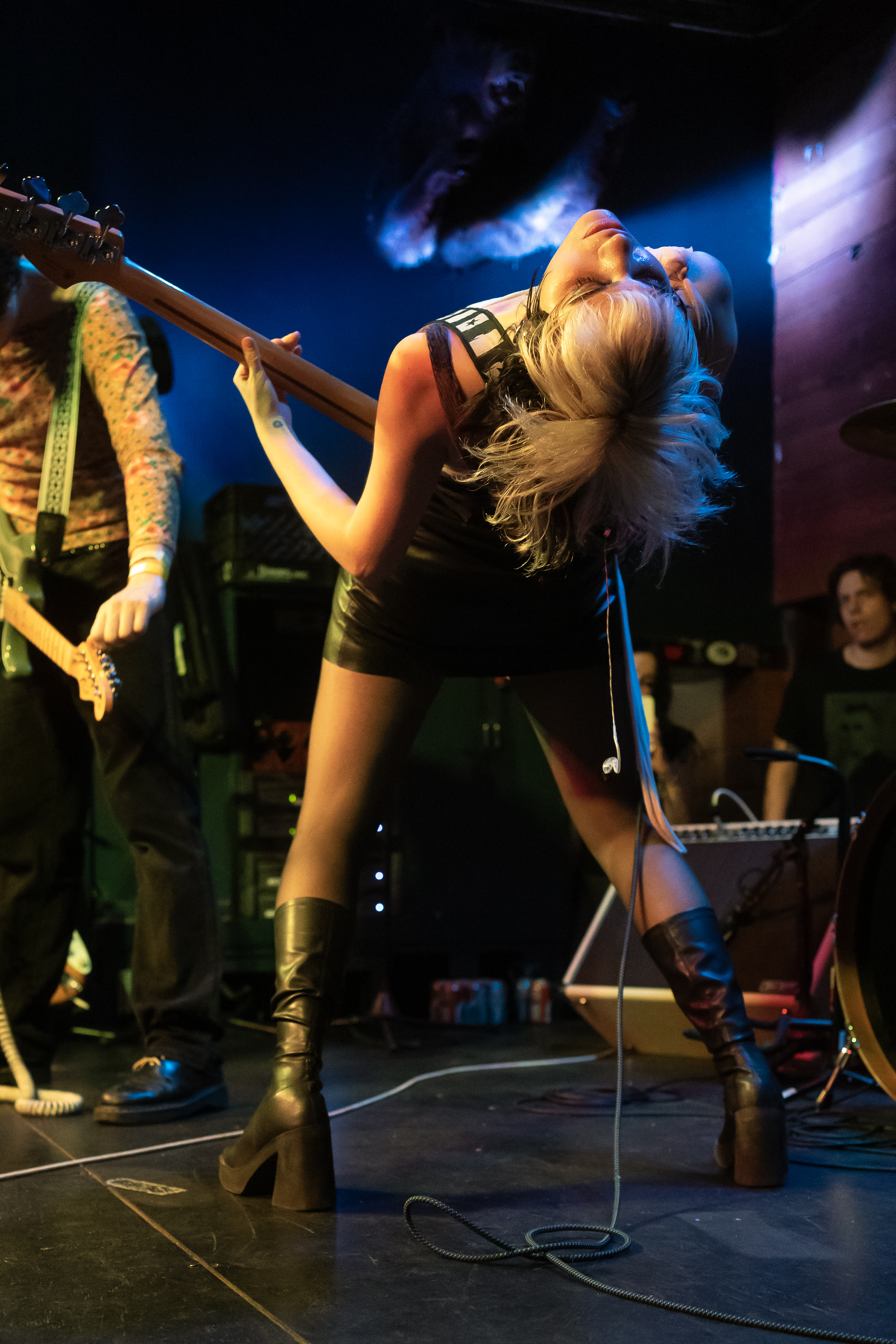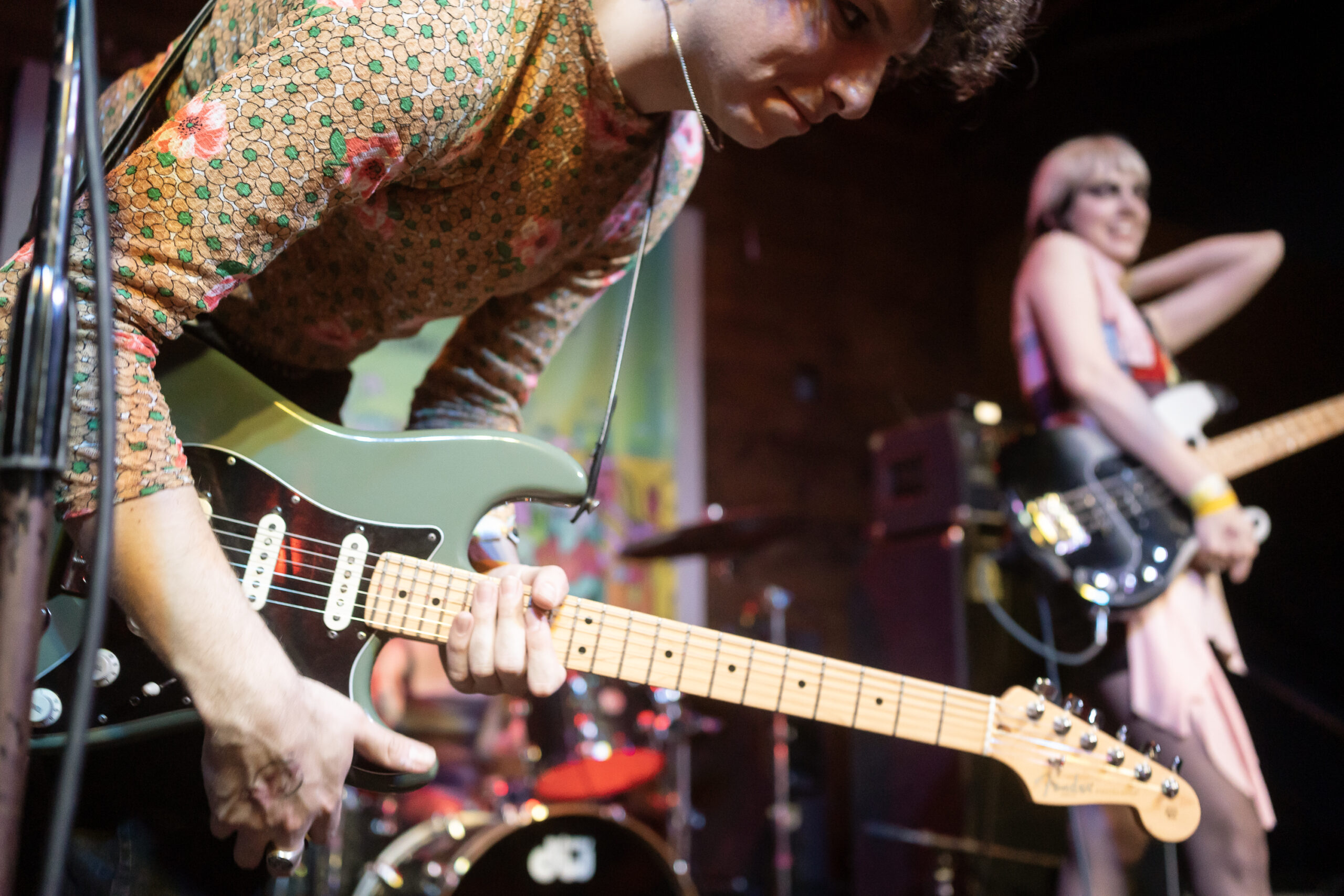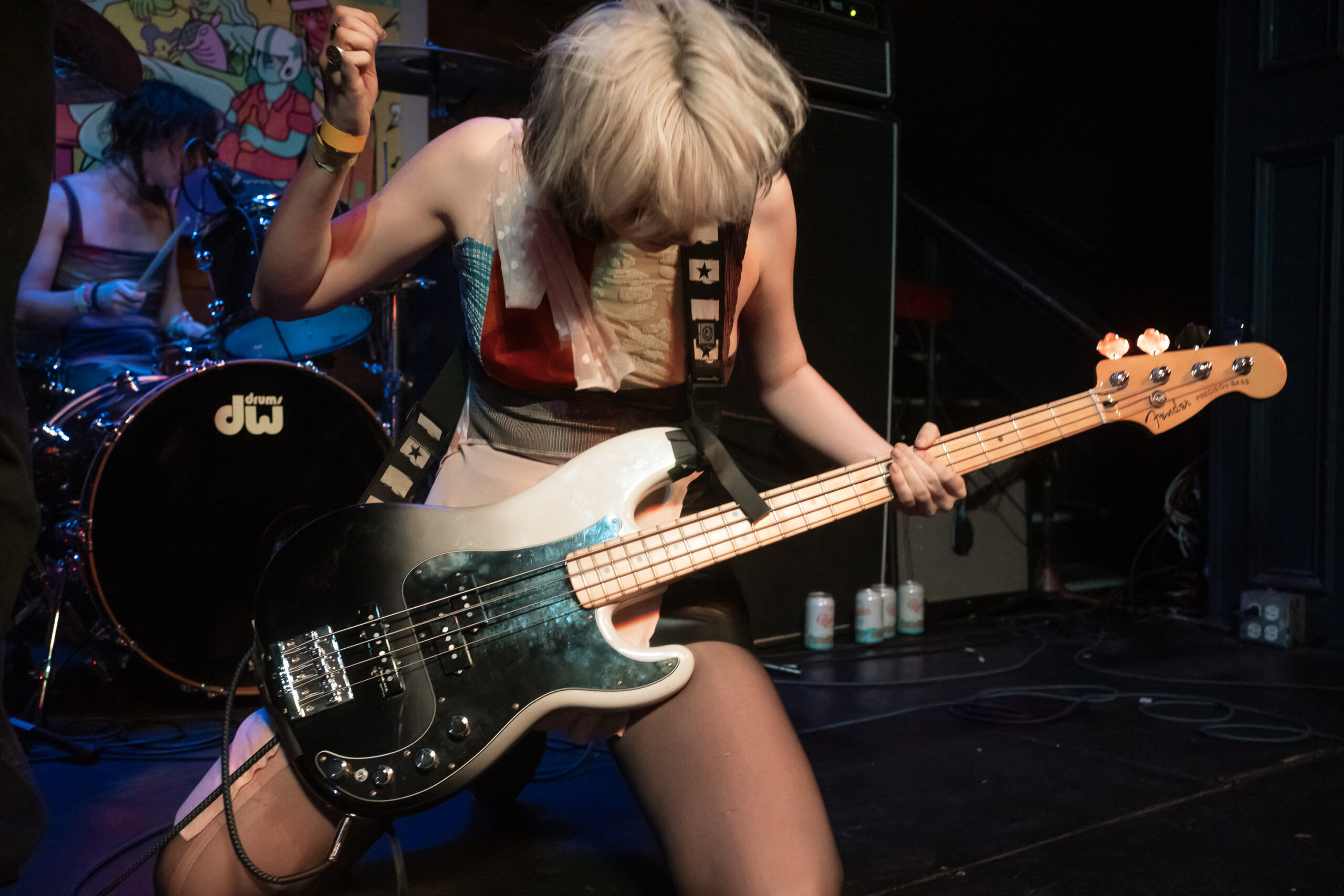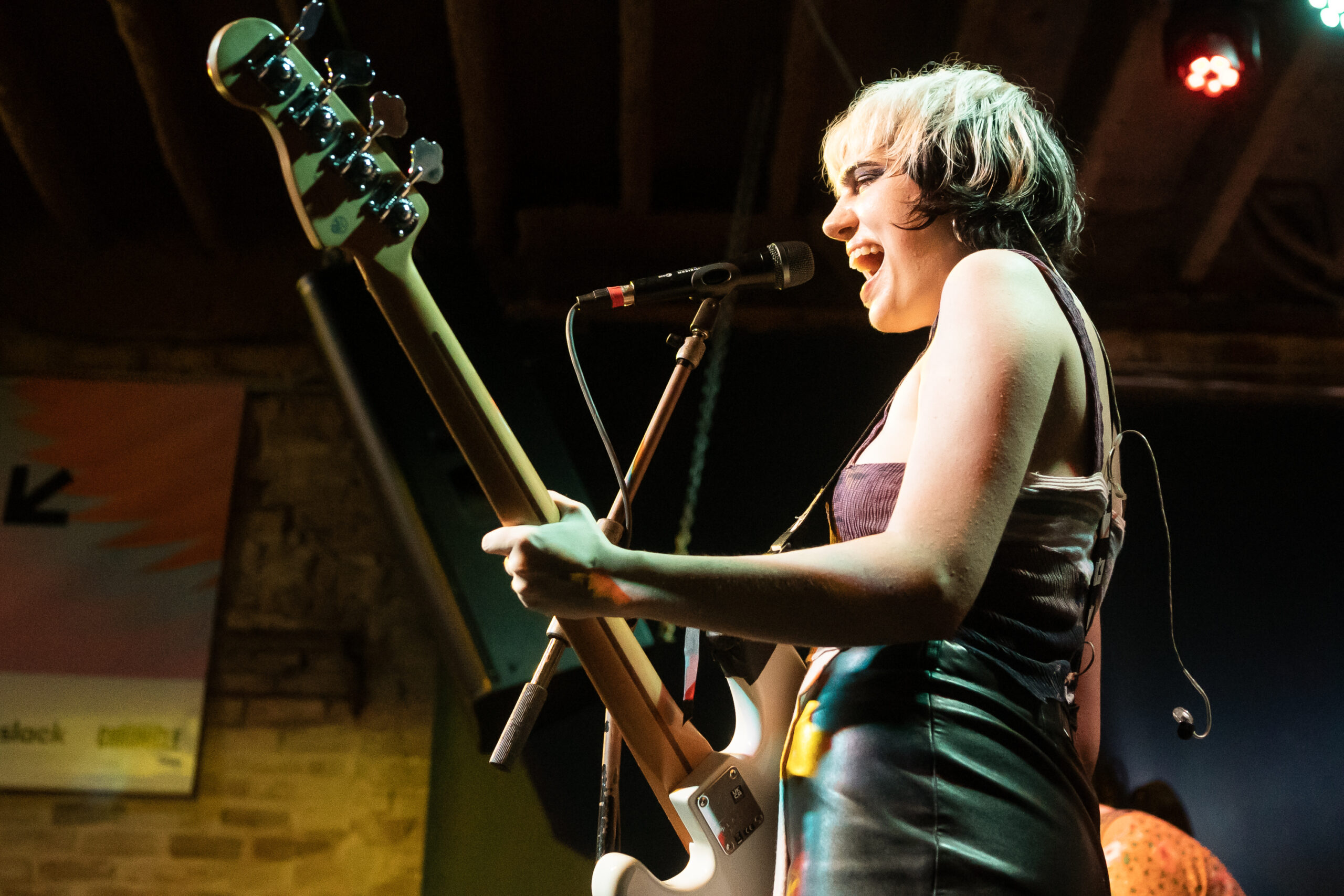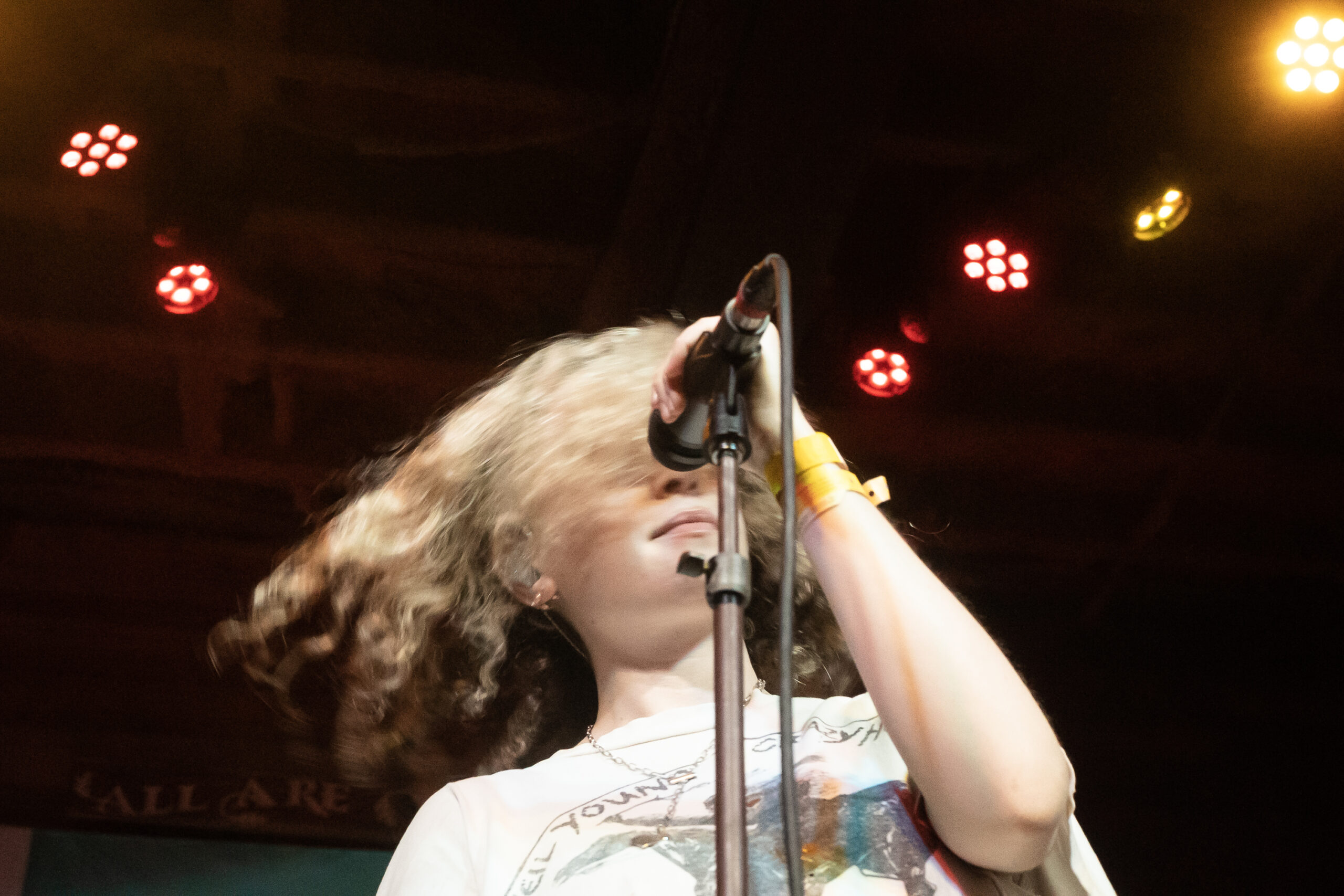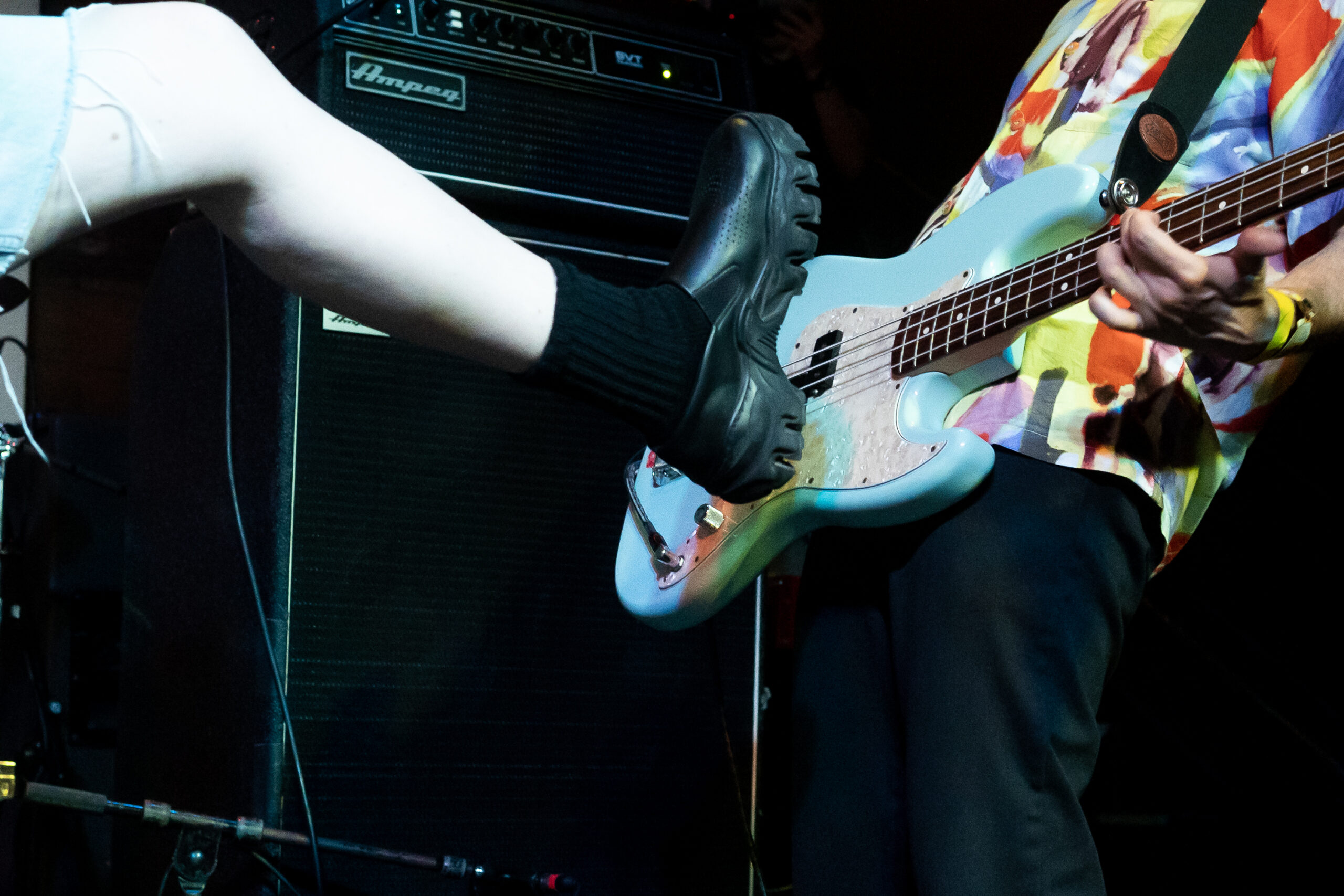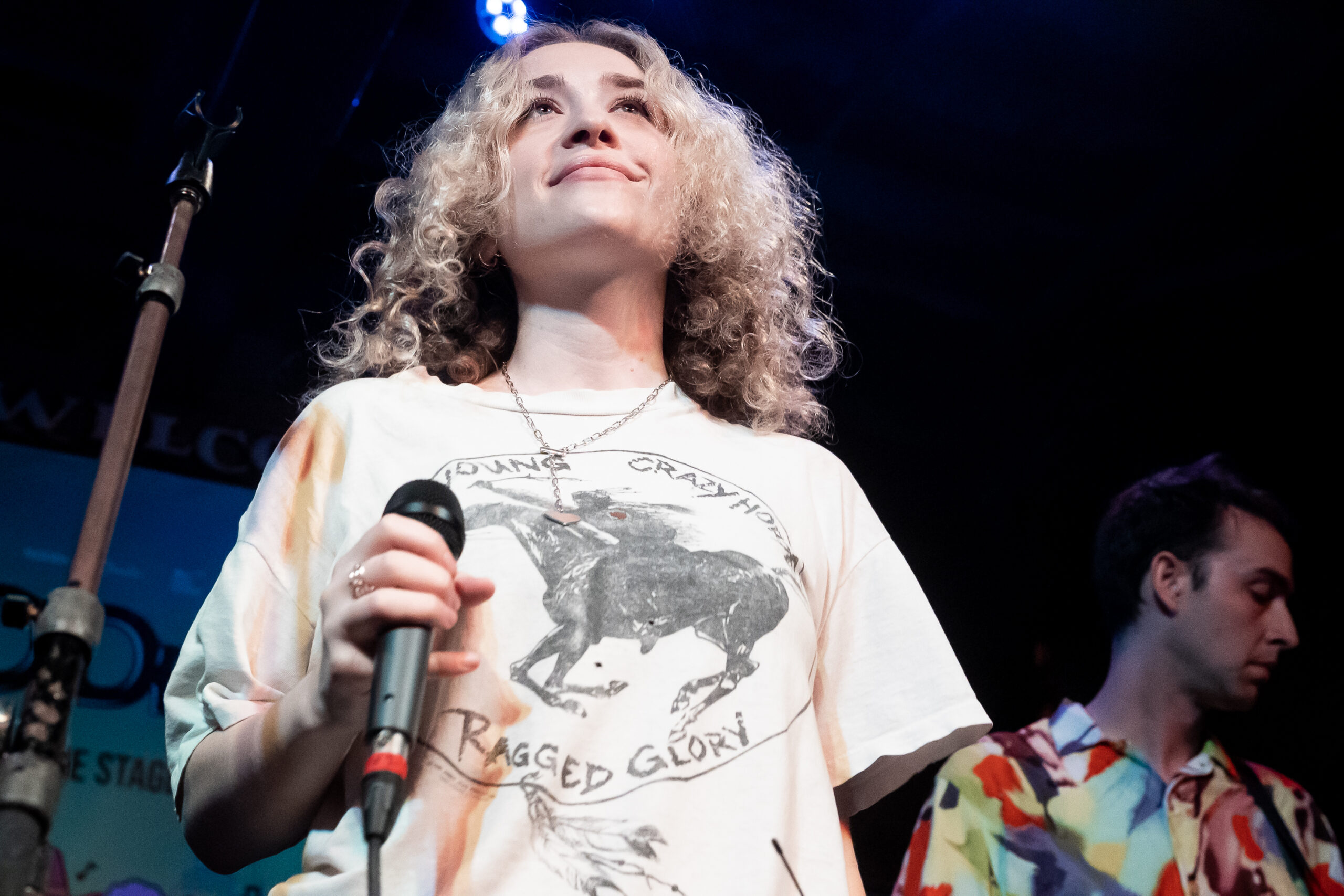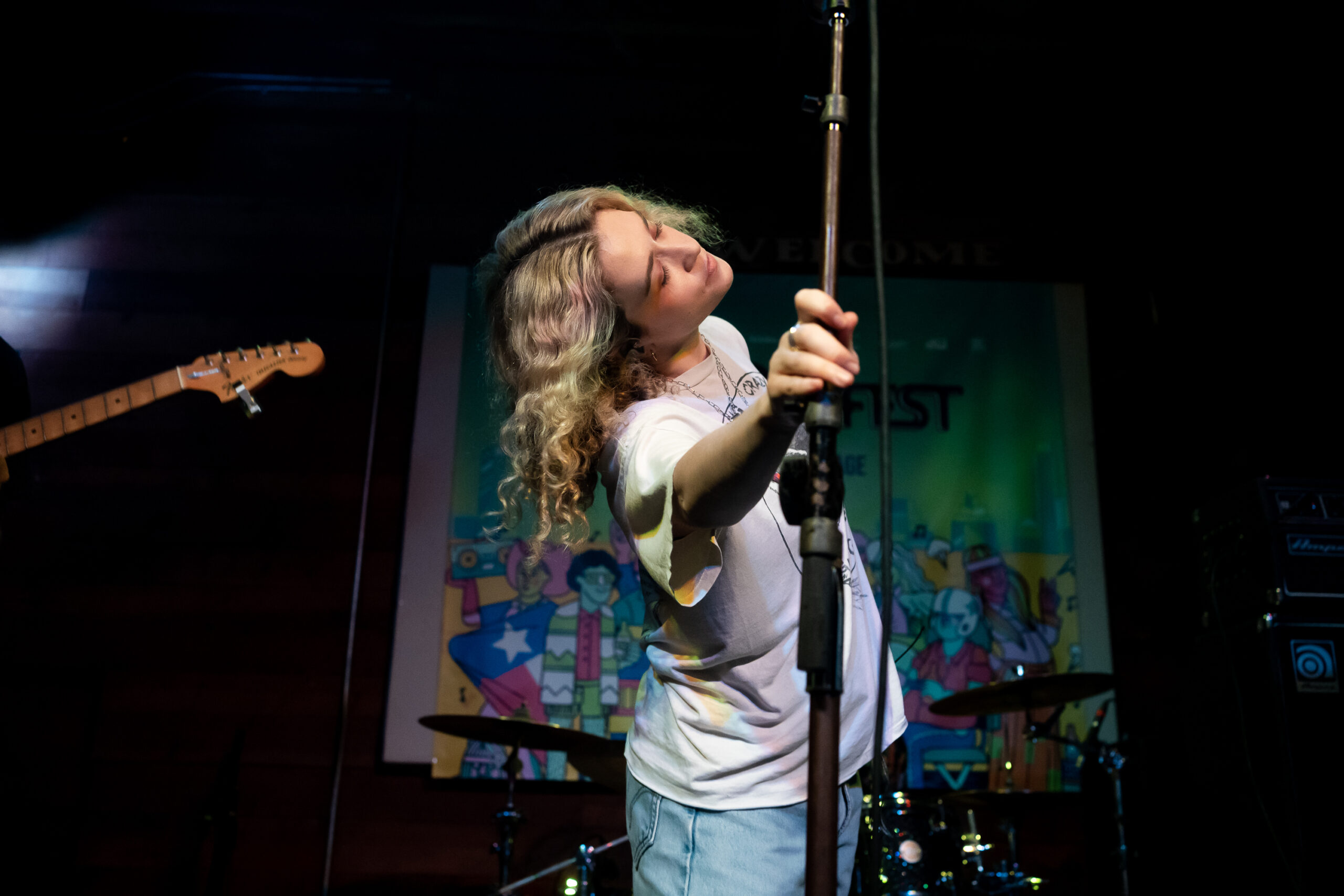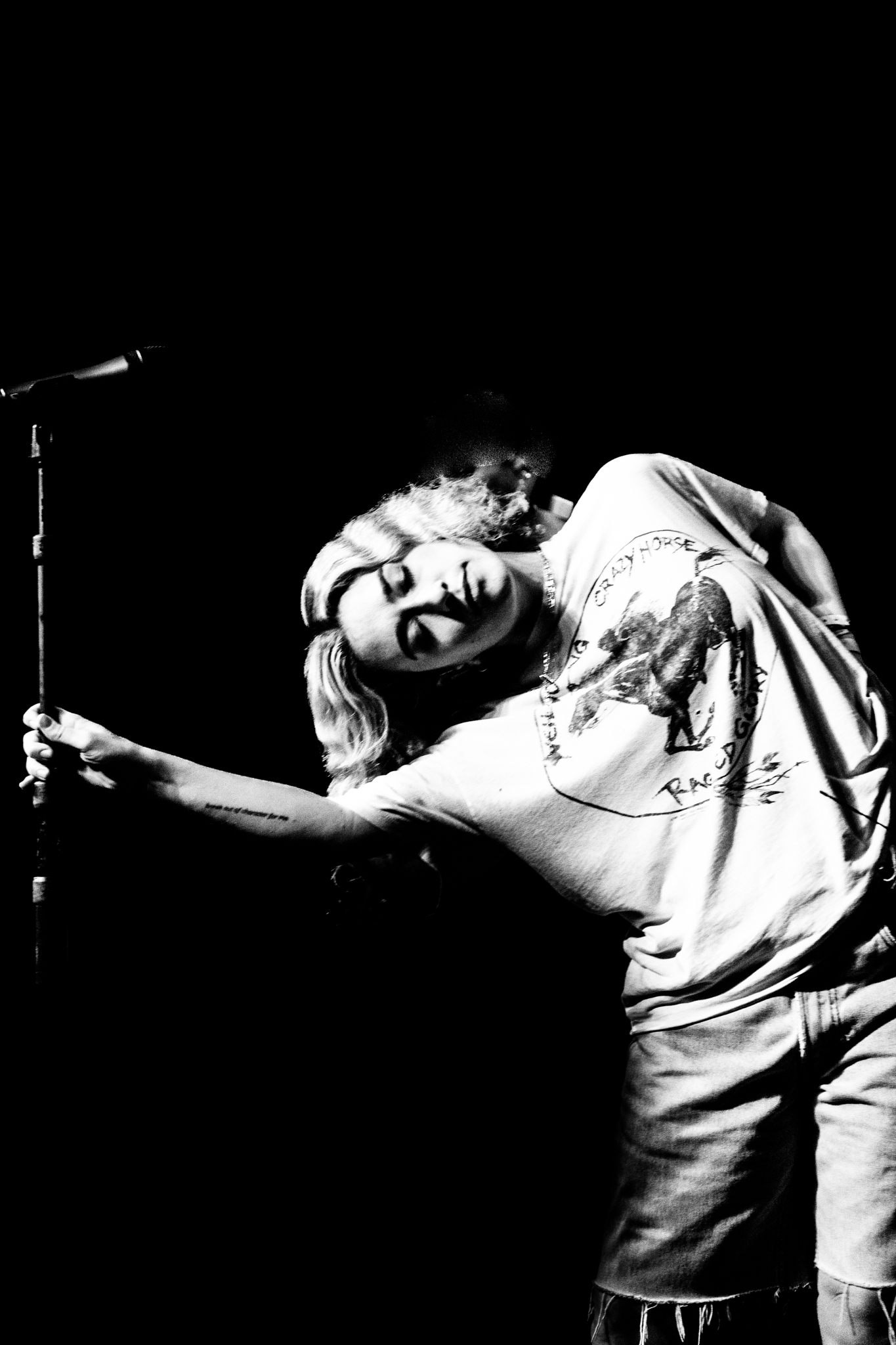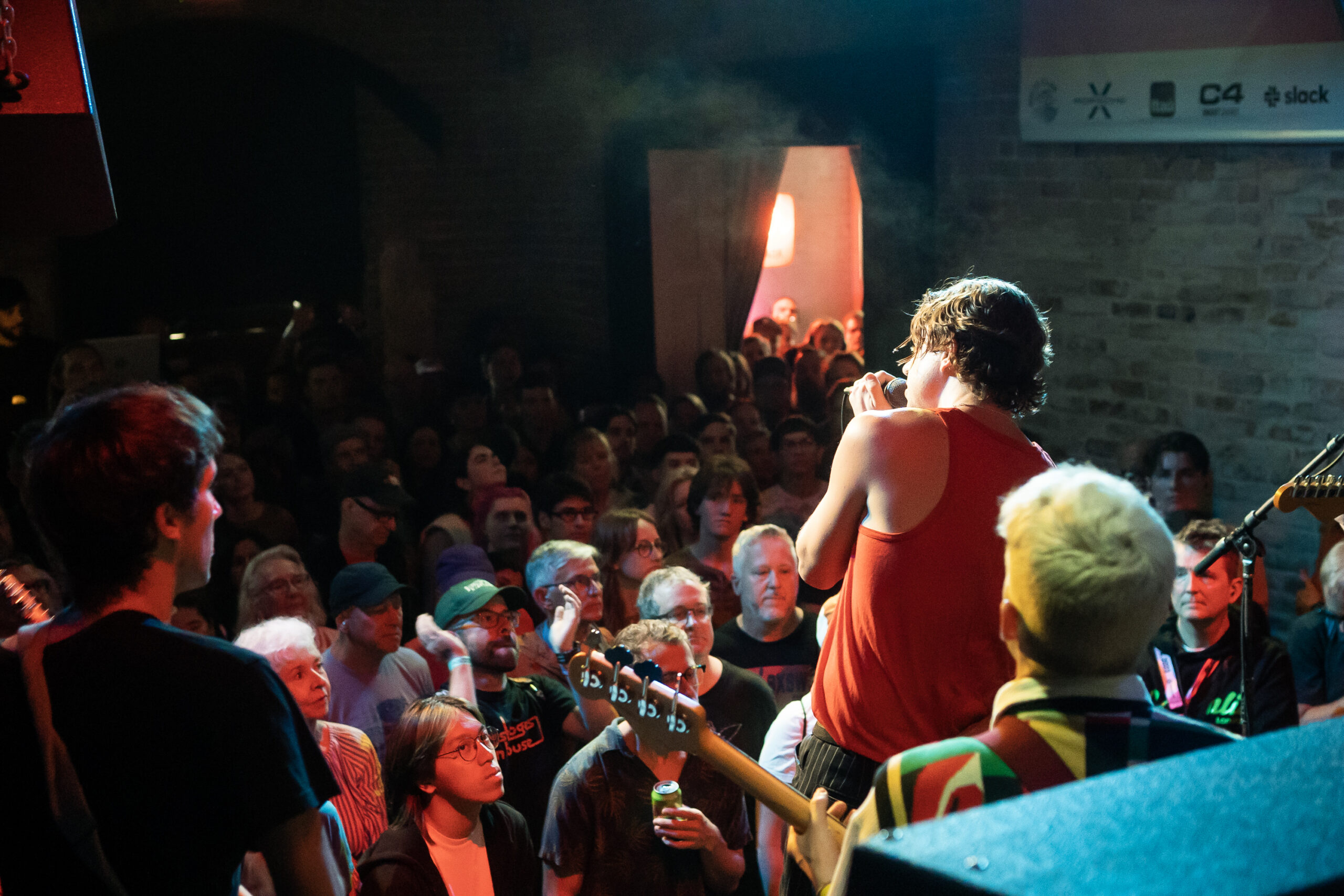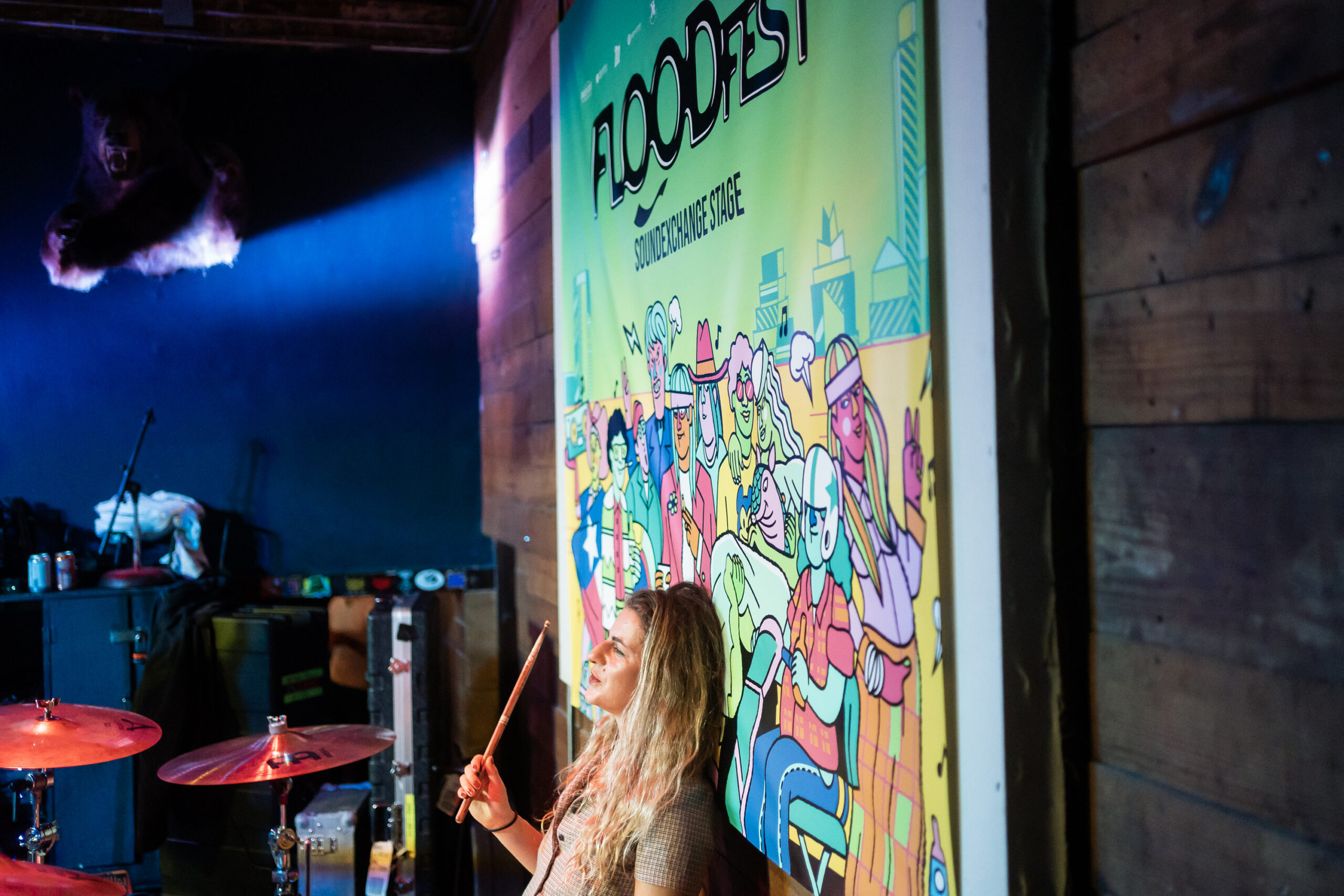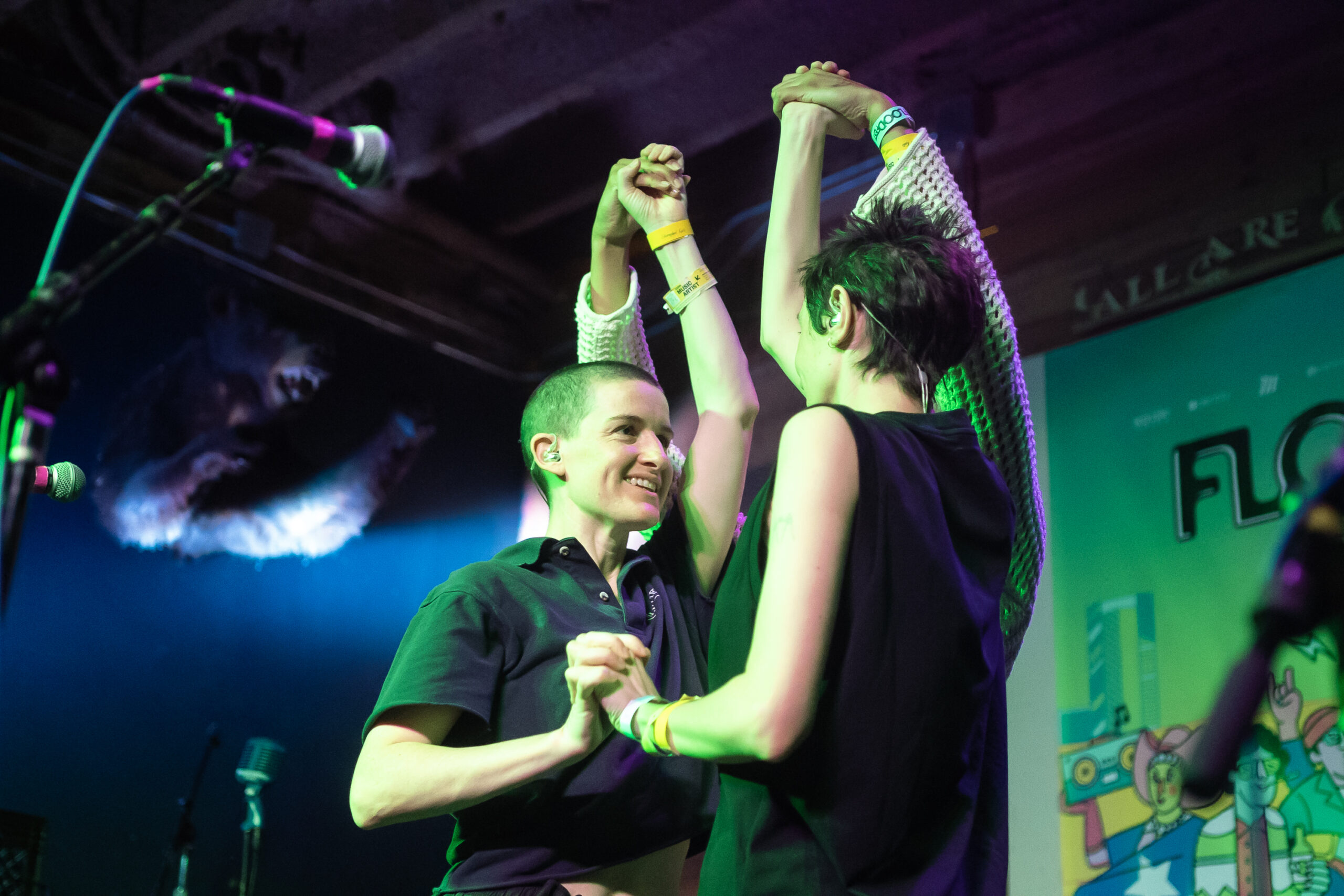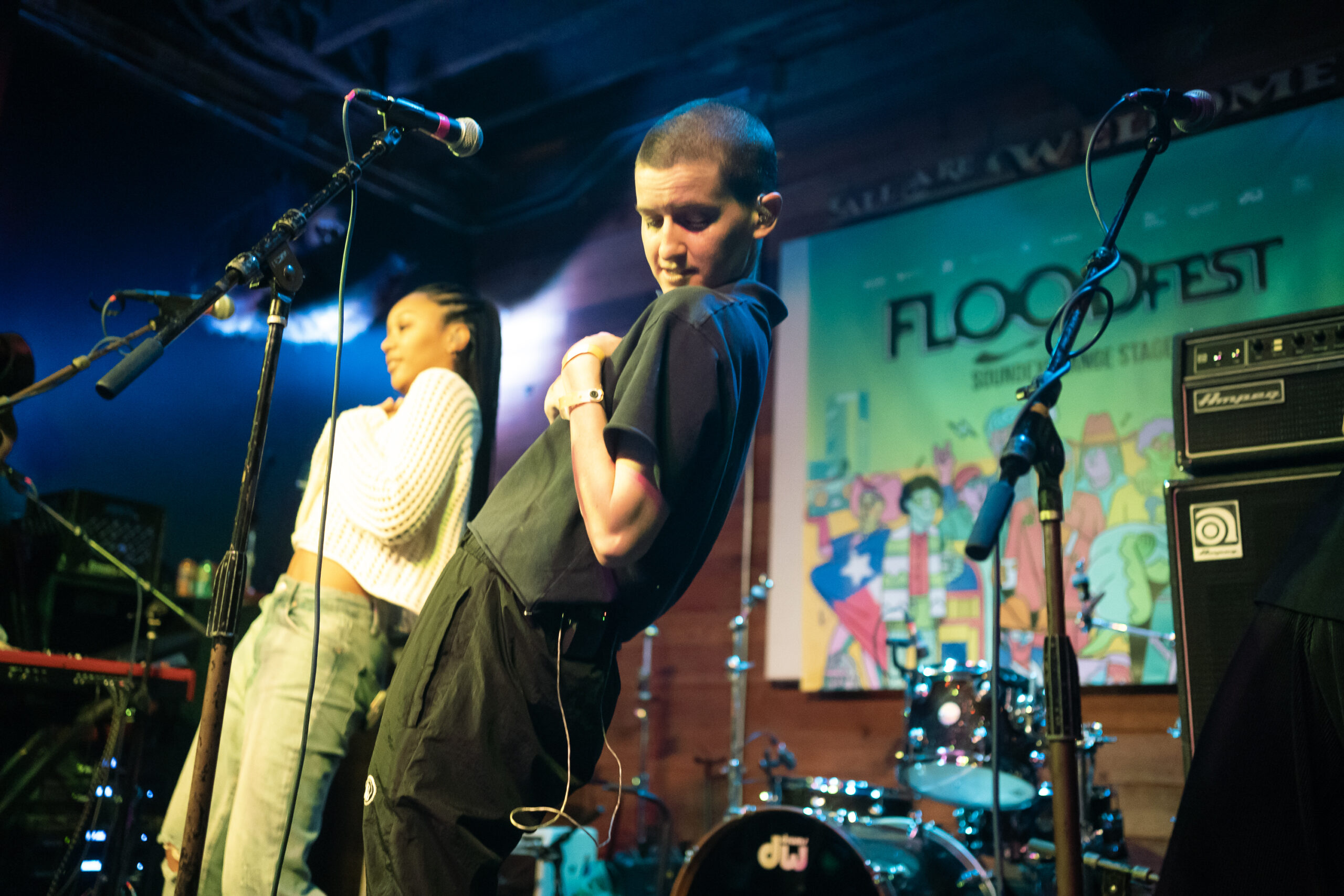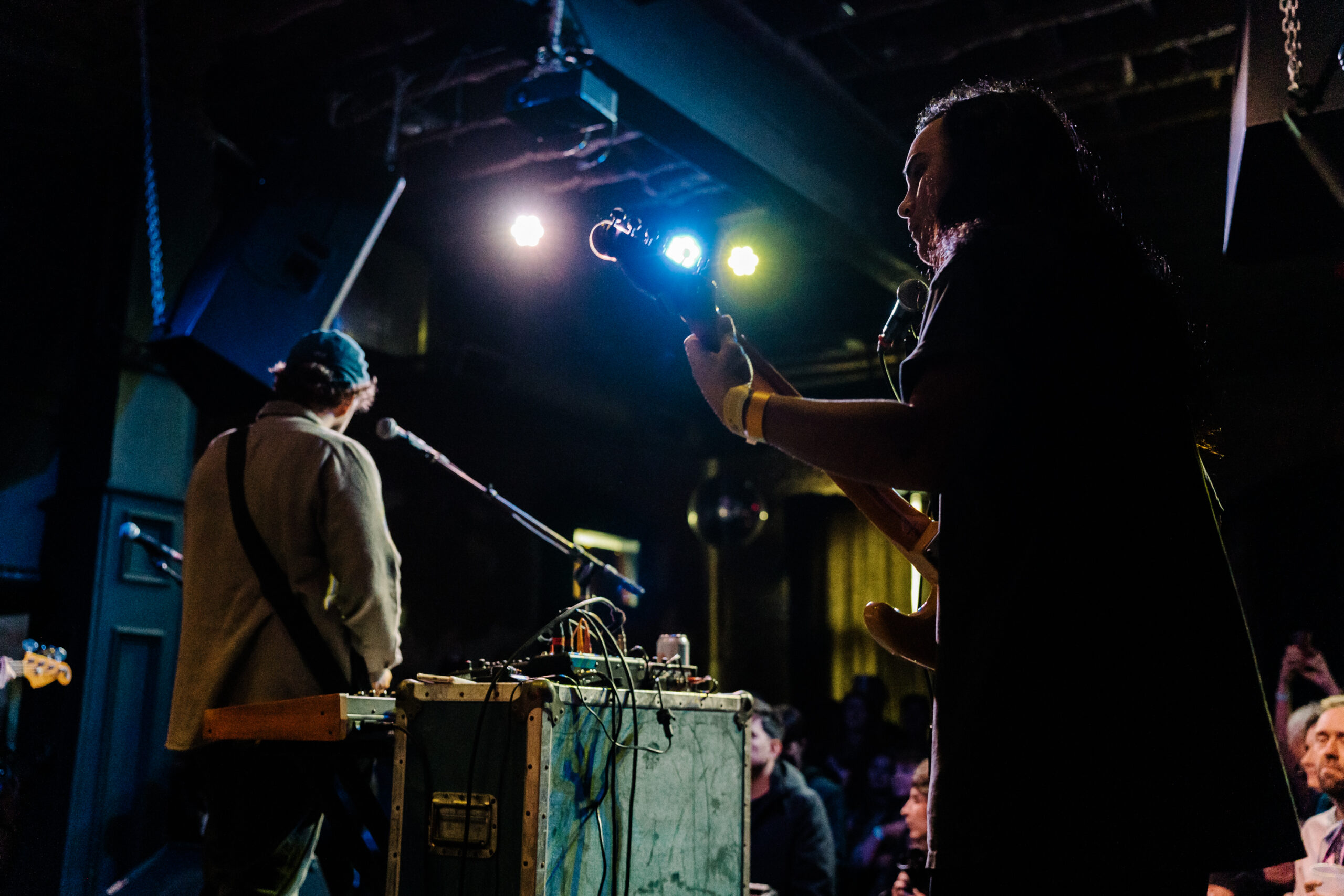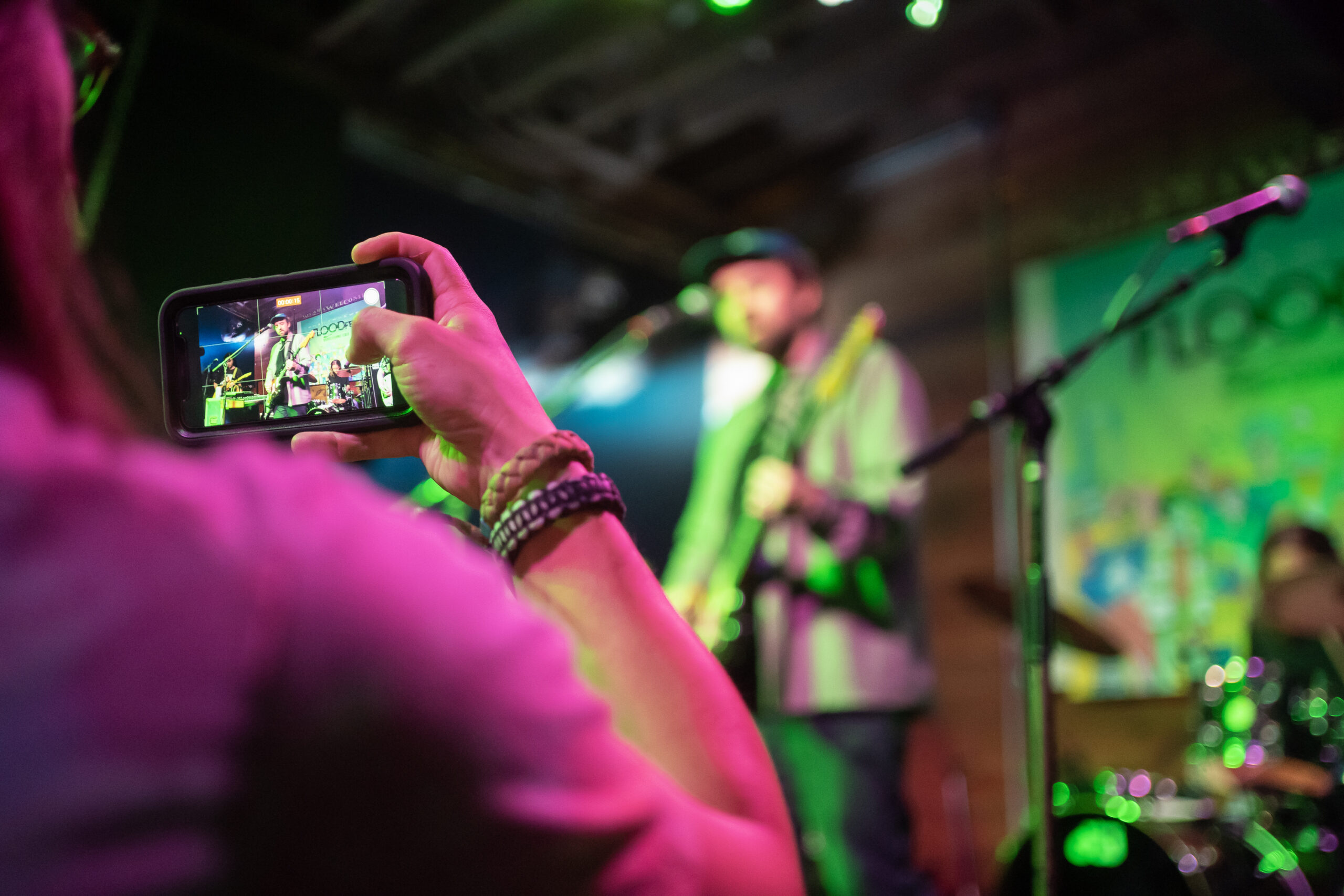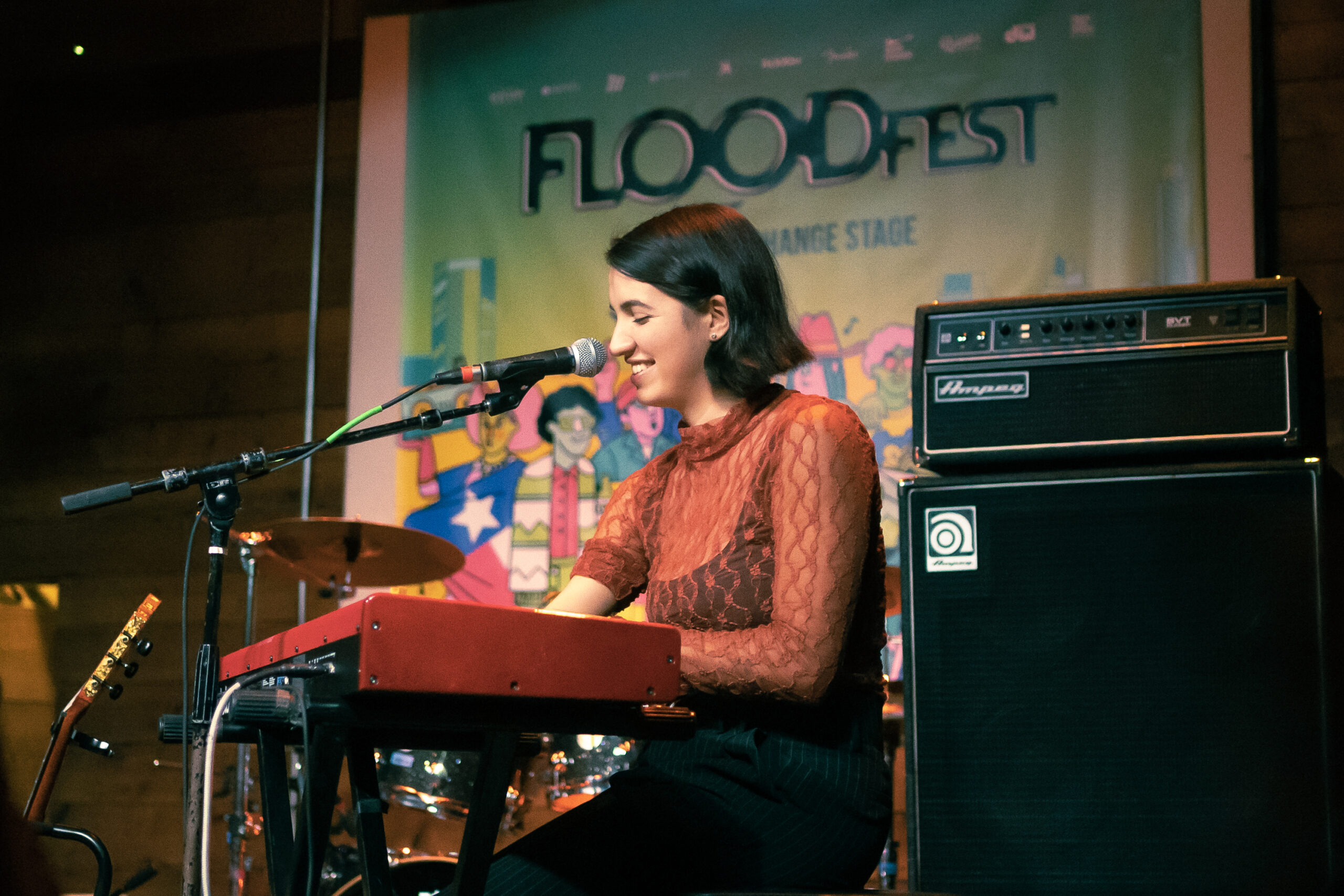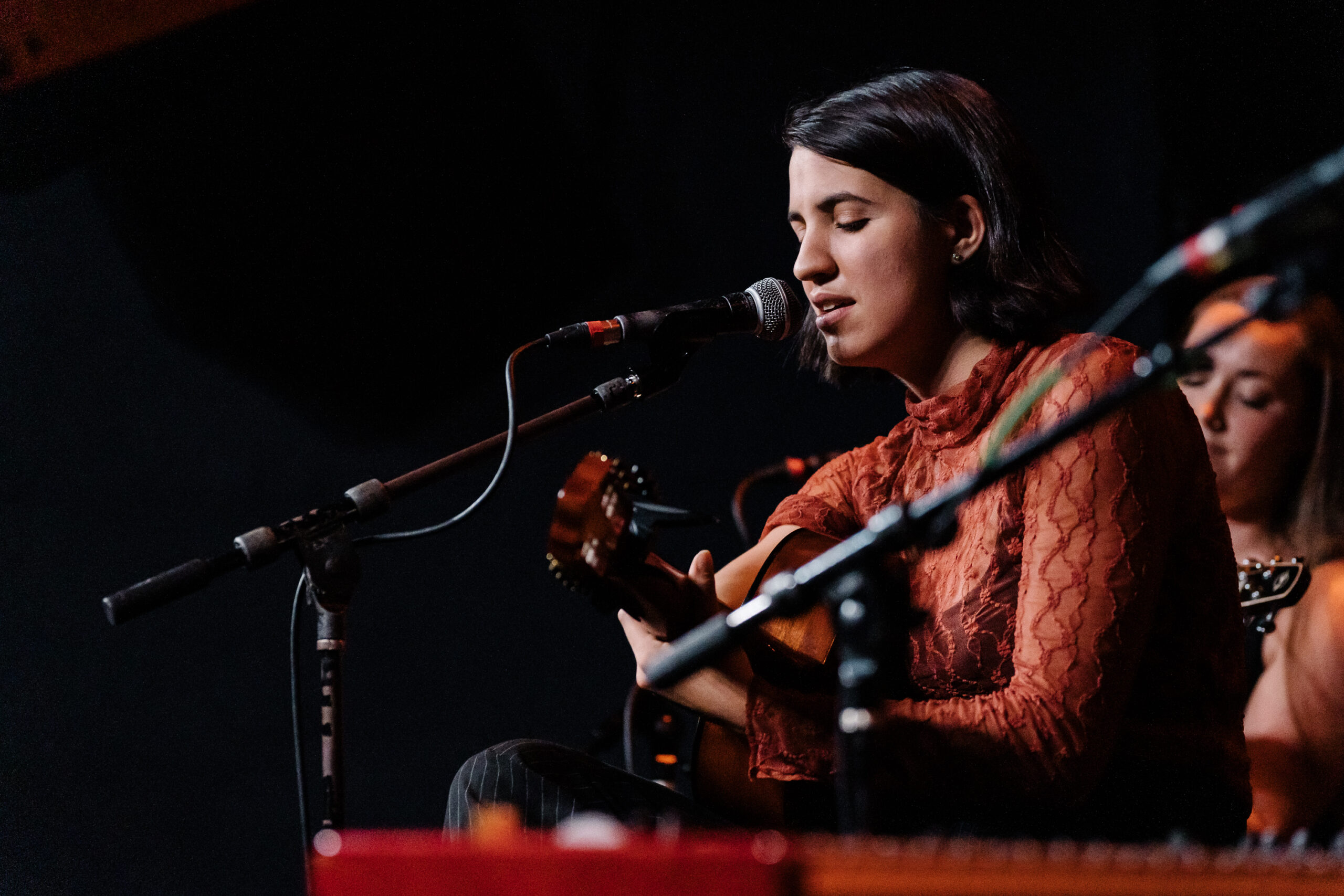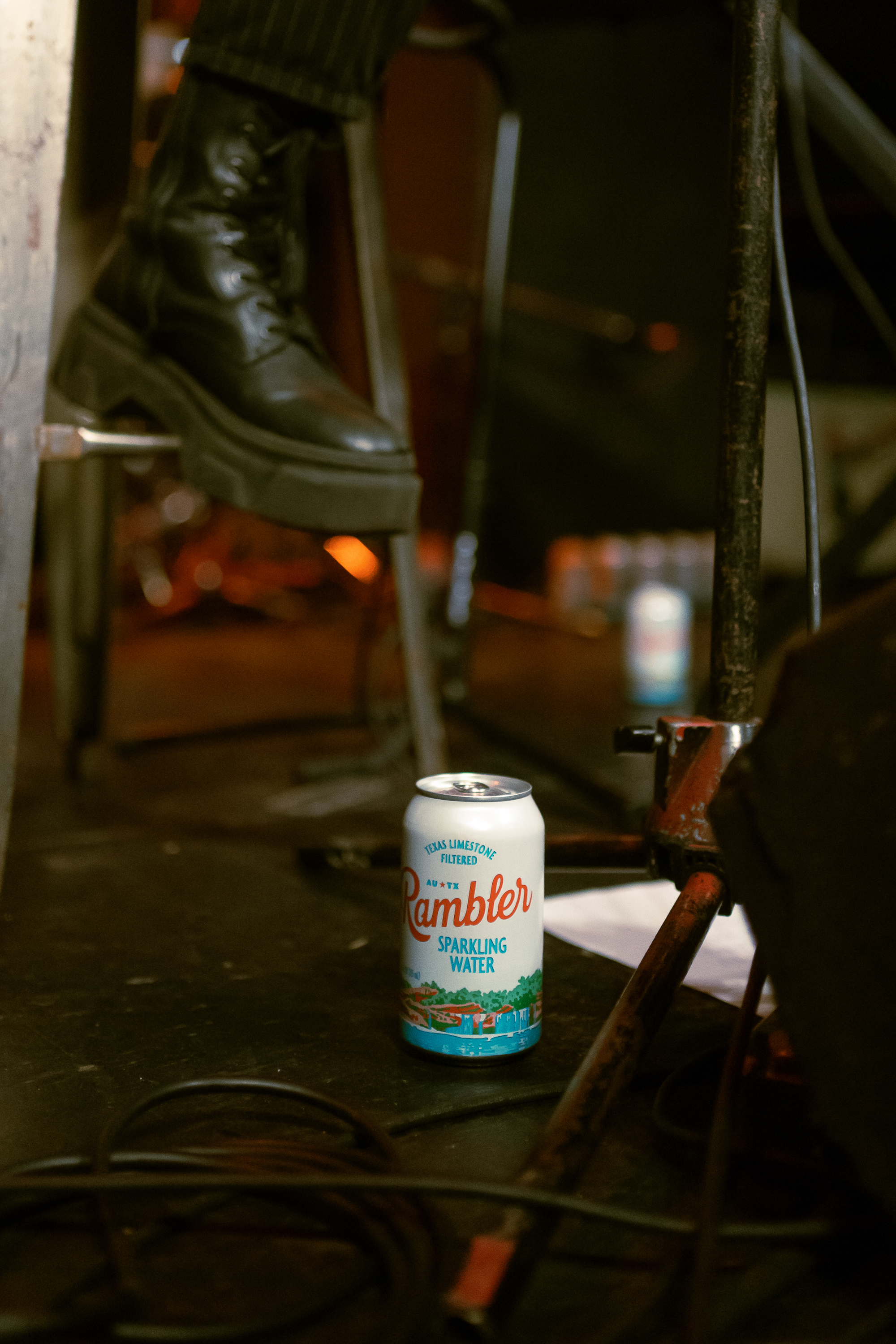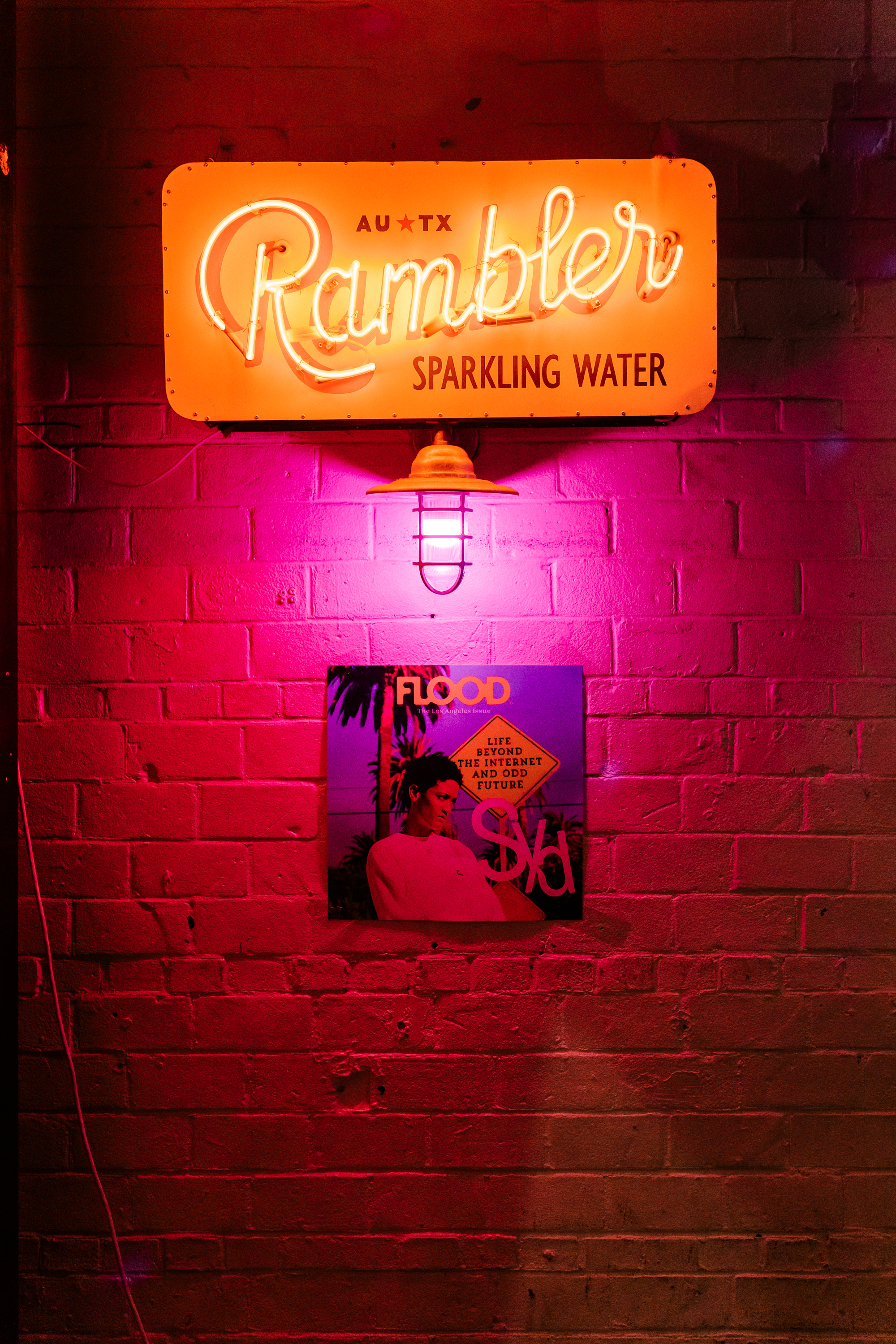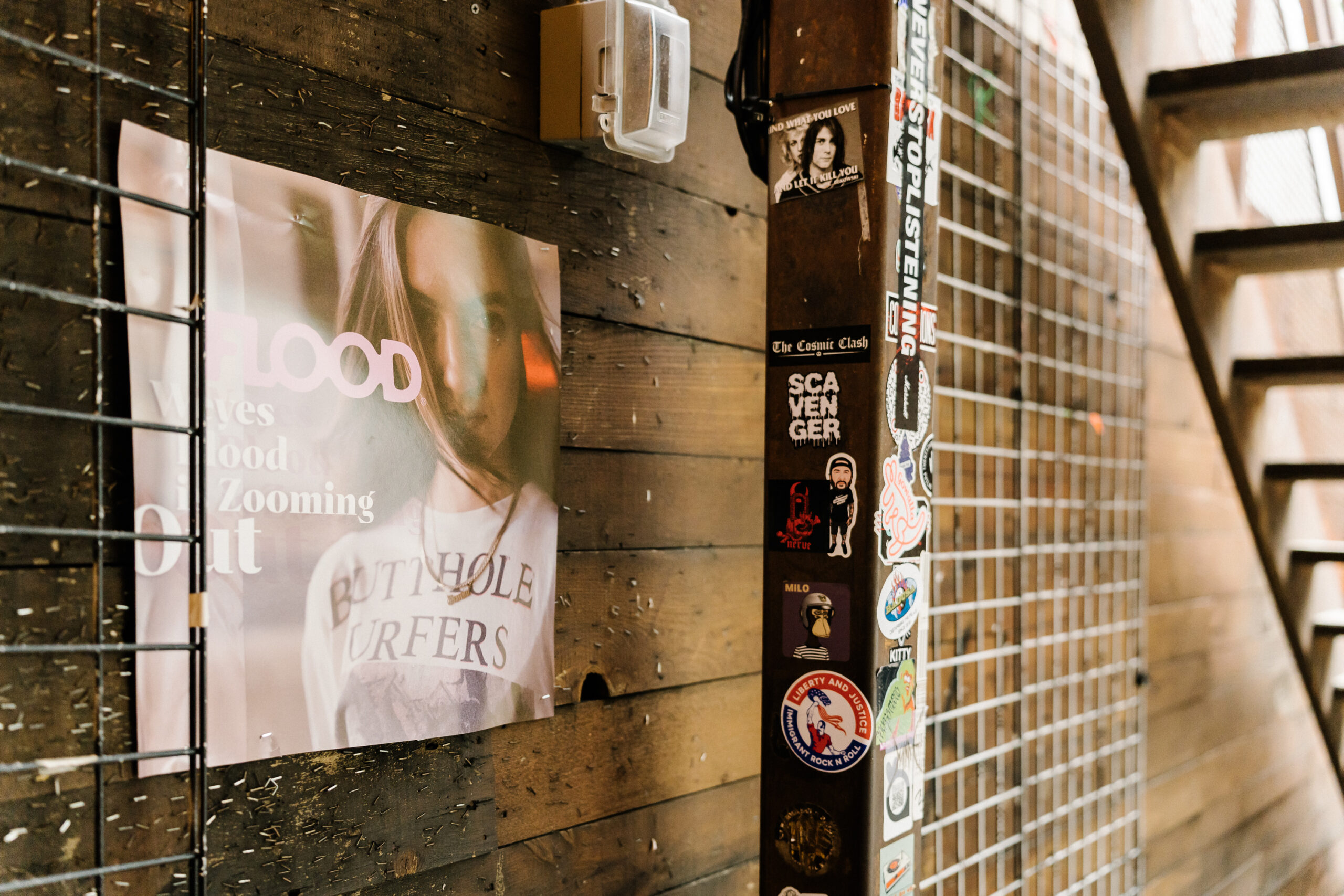 FLOOD Magazine is honored to partner with Save the Music. Access to music education shouldn't be determined by where you live or what school you go to. Join Save The Music to provide equitable opportunities for ALL students and young creators through the power of making music. Learn more at savethemusic.org. Please visit here to donate.