For the first time since before the pandemic, the glittering prizes of Record Store Day—the beloved holiday for music lovers celebrating pricey-but-worthwhile rarities decked out in vinyl (the reason RSD started in the first place), cassettes, and, yes, CDs—will not be parceled out in mini, monthly "Drops," but rather bundled up in one big package and dropped like a bomb onto suspecting LP aficionados (we won't count the annual Black Friday RSD because its thrills are always a last-minute surprise). Along with knowing that 2023 is the year of the RSD live album glut, married Americana-alternatives Jason Isbell and Amanda Shires just happen to be this year's RSD Ambassadors. They want you to shop, and shop big.
Without wasting your time with a long preamble, here is FLOOD's engorged list of the best of RSD 2023.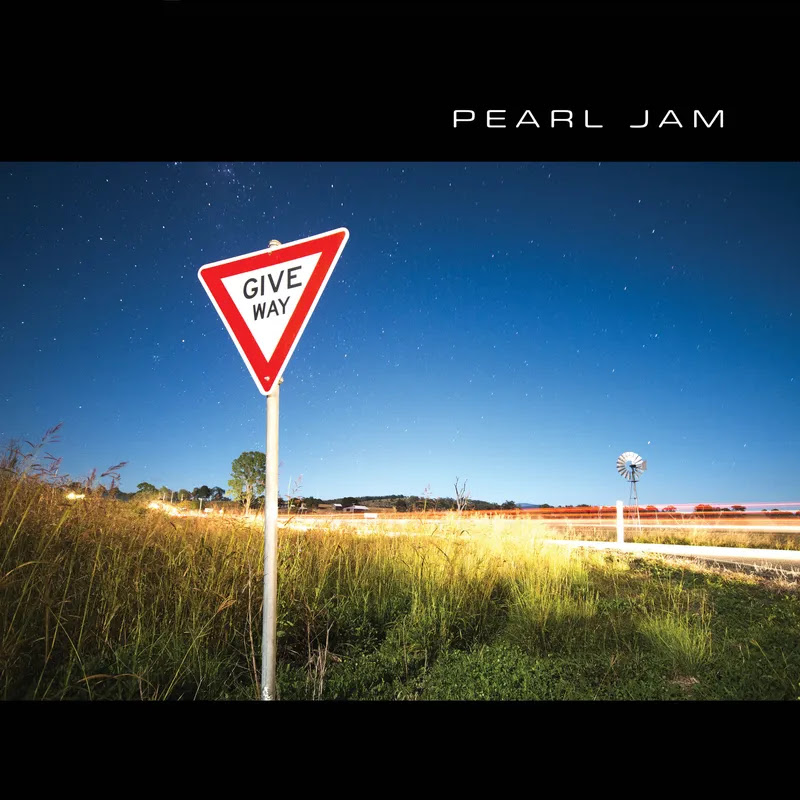 Pearl Jam, Give Way (Legacy)
Eddie Vedder & Co. have been using RSD to unleash beloved rarities, fan-treasured live shows, and promo-only editions for the last several years, so Give Way responds to two needs in one shot as it was a live album recorded during 1998's Melbourne Park, Australian tour stop, and scheduled as a promo with the purchase of PJ's Single Video Theory package. Named for the Australian counterpart to the American "yield" street sign, the double-vinyl Give Way features blistering takes on "Given to Fly" and the anthemic "Do the Evolution" with Vedder at his end-of-the-'90s broodiest.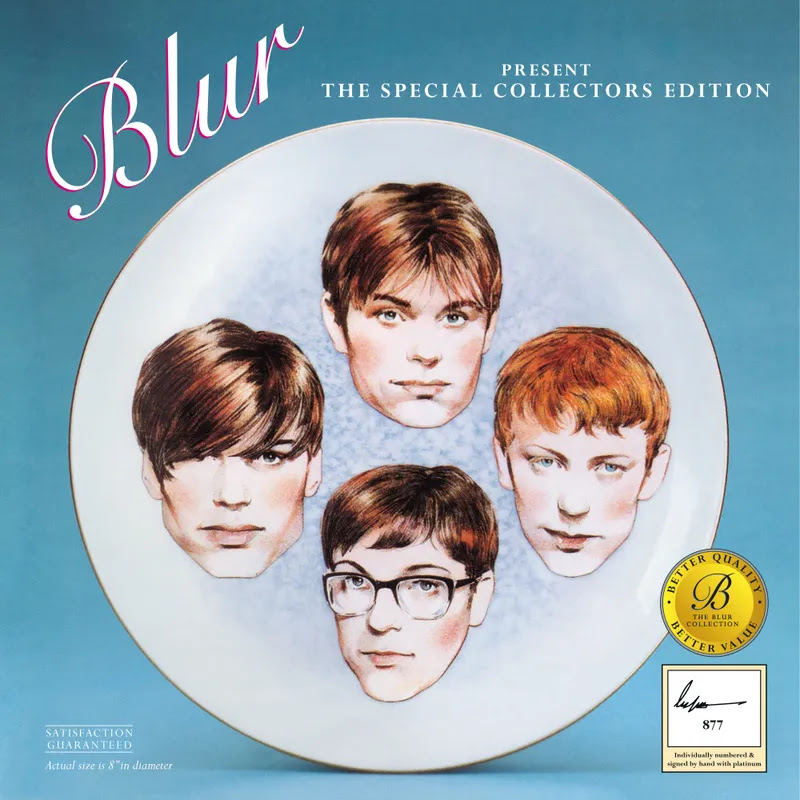 Blur, The Special Collectors Edition (Warners)
When not busy monkeying around with Gorillaz, Damon Albarn does, on occasion, make time for the Britpop band that he first rode to fame on: Blur. For this blue-tinted vinyl collection—originally released in 1994 on CD in Japan only—the answer to the question "What would The Kinks sound like in 1994?" is answered with rare single B-sides such as "Got Yer," "Bank Holiday," and their rude cover of Rod Stewart's "Maggie May."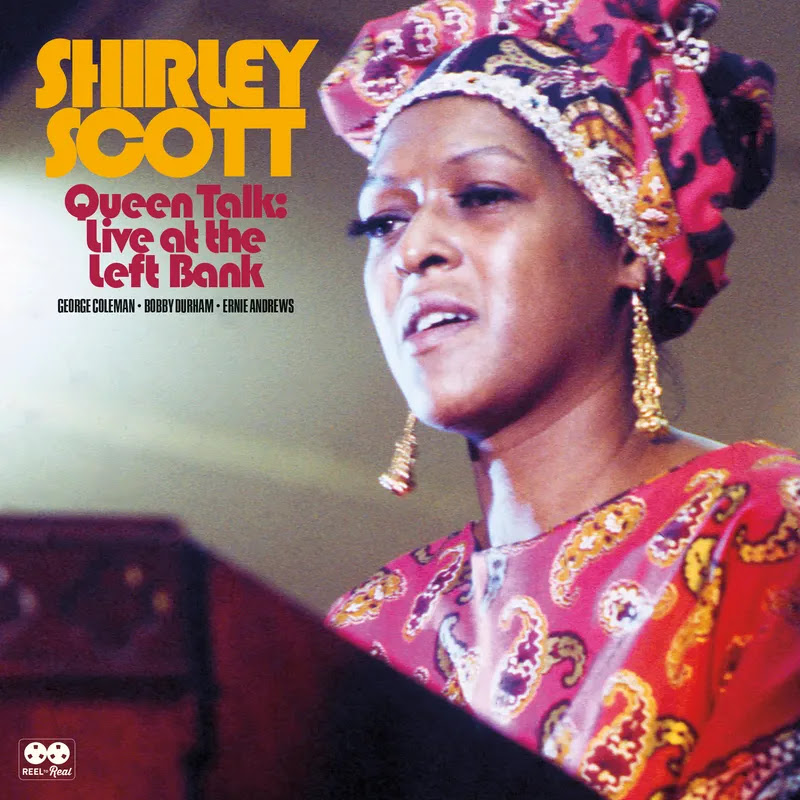 Shirley Scott, Queen Talk: Live at the Left Bank (Reel to Real)
Renowned as "the Queen of the Hammond B-3," gritty organist Shirley Scott knew how to create nasty, but nuanced jazz melodies—be it on bluesy originals or lilting standards such as "Like Someone in Love." Tightly arranged for small settings such as this previously unreleased 1972 gig with saxophonist George Coleman, drummer Bobby Durham, and vocalist Ernie Andrews, live is where Scott lived most soulfully and "Talk"ed the loudest.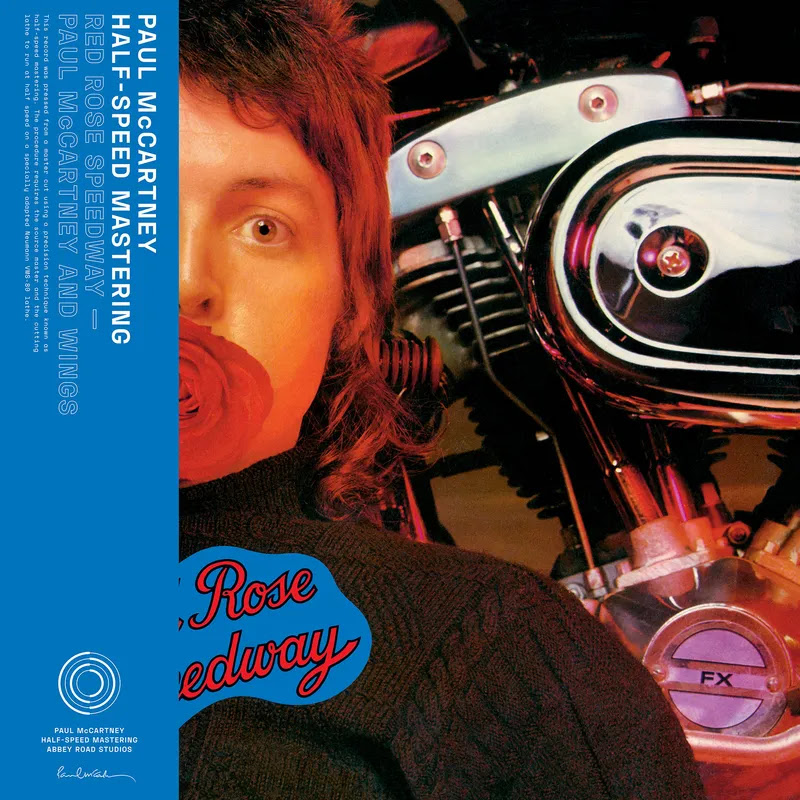 Paul McCartney + Wings, Red Rose Speedway (Half-Speed Mastered, 50th Anniversary) (Capitol)
Critics crow over Band on the Run as the first great rocking volume from McCartney's florid Wings, but my money was always on Red Rose Speedway as the place for rude, crunchy guitars ("Big Barn Bed"), odd sods ("Single Pigeon"), luscious balladry ("My Love"), and lengthy medleys (the four-song "Hold Me Tight" mini-opera) that never let you forget that he was a Beatle, too.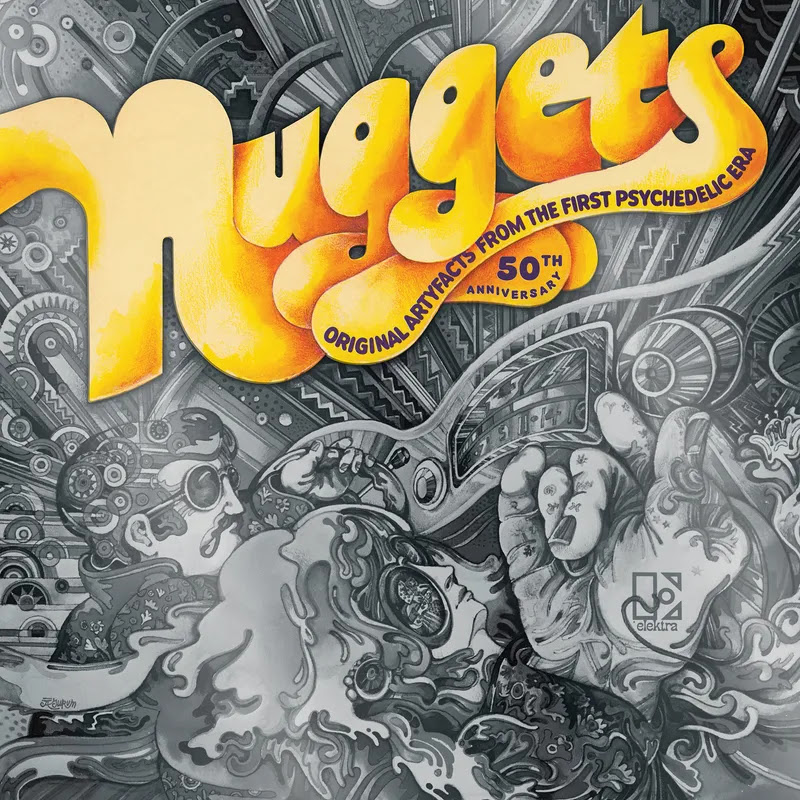 Various artists, Lenny Kaye's Nuggets: Original Artyfacts From the First Psychedelic Era (1964-1968) 50th Anniversary Box (Elektra)
The American underground starts here. For all that's said about Little Stephen's Underground Garage radio programing, it was Lenny Kaye—author, archivist, and Patti Smith's guitar partner—who opened the vaults to the States' all-but-forgotten fuzztone, mind-bending, psychedelic, and pre-psych rarities, and reminded us how diabolically crusty they sounded in total. Initially released in individual volumes, The 13th Floor Elevators, The Seeds, Red Krayola, and their ilk come together here in a loudly sunbursting epiphany of five multi-colored LPs.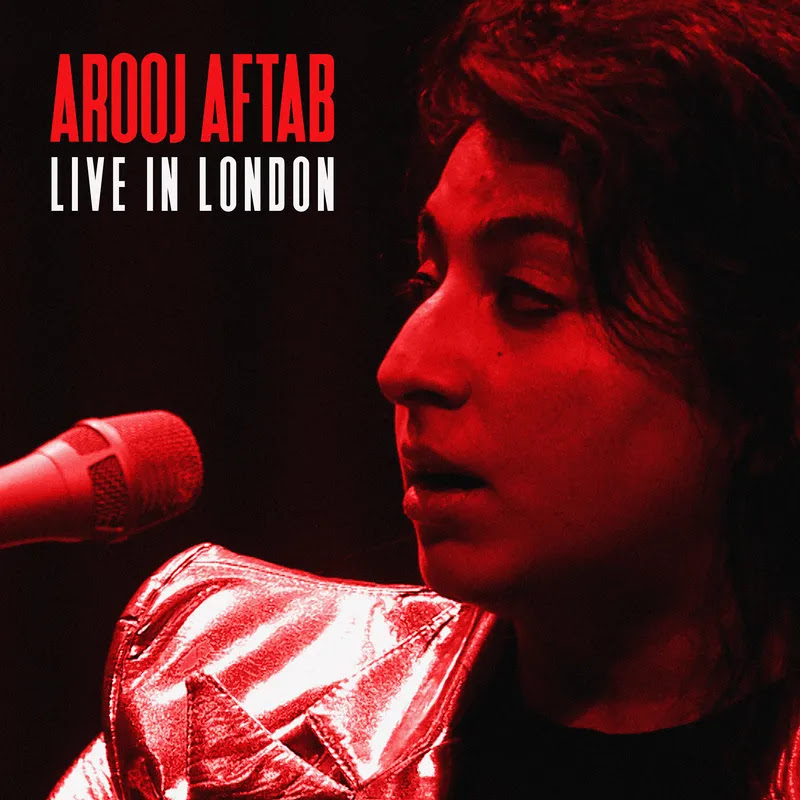 Arooj Aftab, Live in London (Verve)
Pop music's most uncategorizable and uncompromising vocalist, Saudi Arabia's Arooj Aftab, surrounded herself with genre-jumbling instrumentalists (e.g. sitarist Anoushka Shankar) at the Barbican Centre in London last June, and created hypnotic, deconstructed versions of some of her best loved, GRAMMY-earning tracks. No way this is just an RSD selection—everyone should hear it.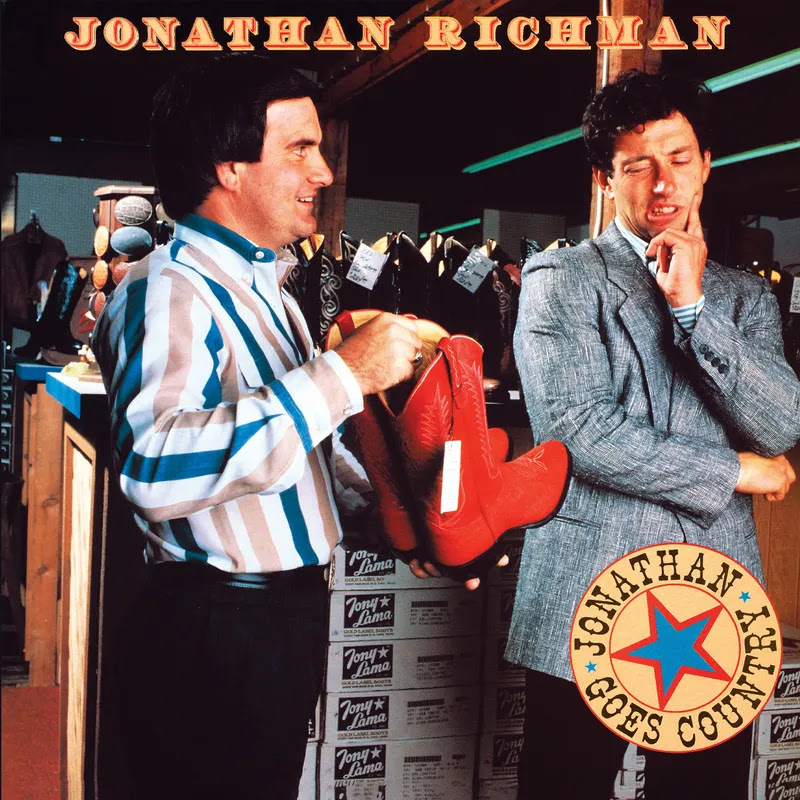 Jonathan Richman, Jonathan Goes Country (Craft)
Around the same time that Elvis Costello and Ween went country, quirky pop maven Jonathan Richman went the route of Column One Recording studios in Missouri for 1990's handful of C&W classics from the likes of Marty Robbins, Porter Wagoner, Ronee Blakely, and Skeeter Davis, while additionally crafting several winsome originals ("Corner Store") to suit his nasal whine. Tom Brumley, pedal steel guitarist for Buck Owens' Buckaroos, is featured on "Since She Started to Ride." Yeehaw.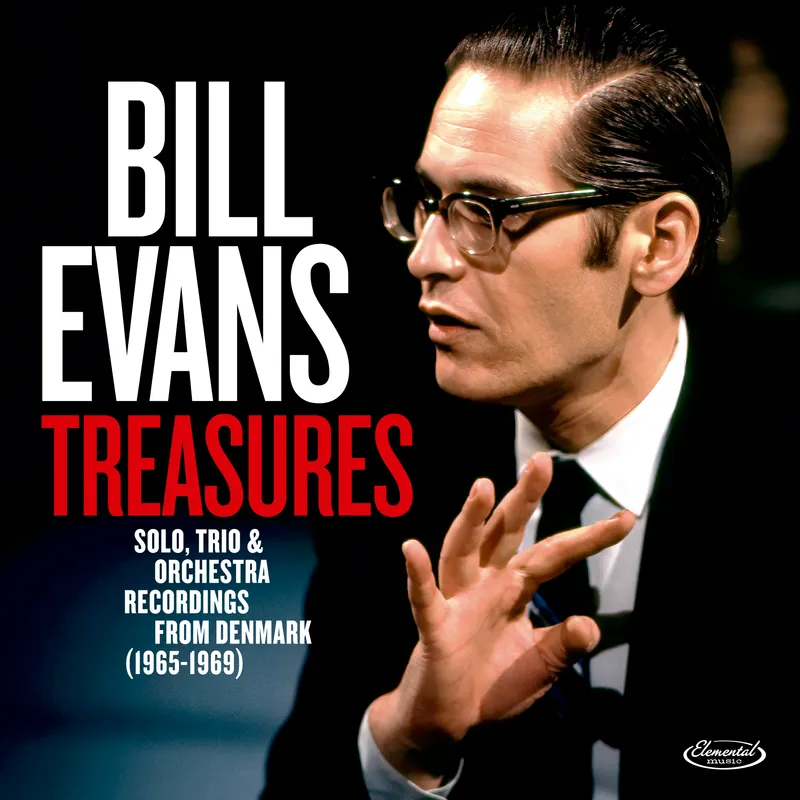 Bill Evans, Treasures: Solo, Trio and Orchestra Recordings From Denmark: 1965-1969 (Elemental)
Danish radio in the latter-'60s was the bomb, if the mystically majestic pianist and impressionistic harmonist's Elemental sets such as 2021's Behind the Dikes and his new wealth of previously unreleased recordings are any indication. Combining his usual ringing, singing, melodic lines and his stinging, off-the-beat rhythms—at times with a richly symphonic, unafraid-of-dissonance backing—Treasures is aptly titled.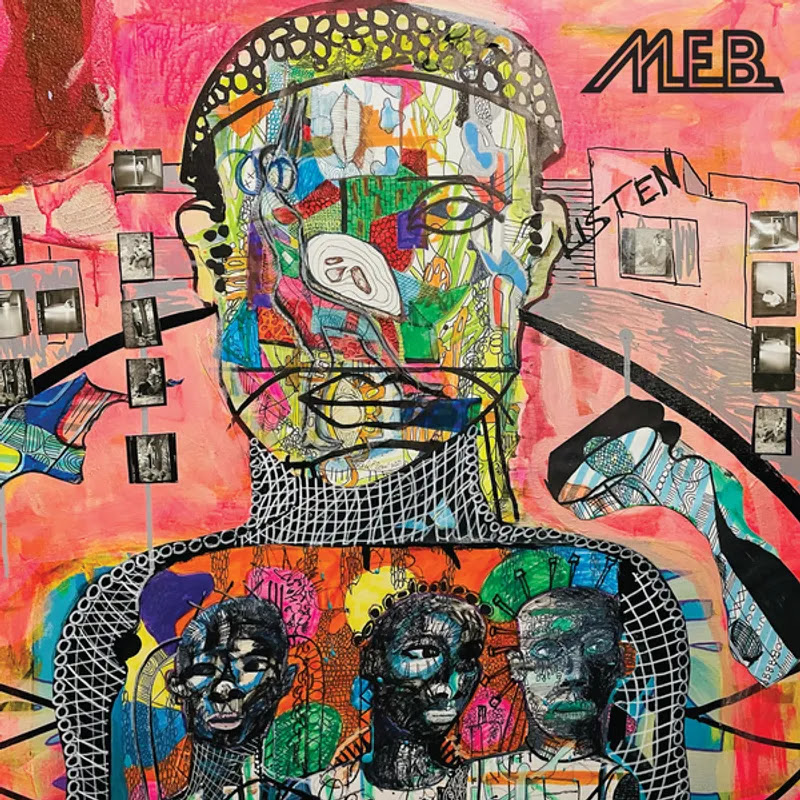 M.E.B., That You Not Dare to Forget (Legacy)
Aptly released on hot pink vinyl, this newly recorded (a rarity for Legacy) slab of electric mutant disco, prog-metallic jazz, and crunchy fusion funk comes courtesy Vince Wilburn, Jr. and a crew of Miles Davis' bandmates and influencers playing fresh material inspired by the bitchiest of brews. Living Color's Vernon Reid, The Rolling Stones' Darryl Jones, fusion drumming god Lenny White, and more make a merry mash-up of genres while pushing a few unreleased Miles solos into the mix.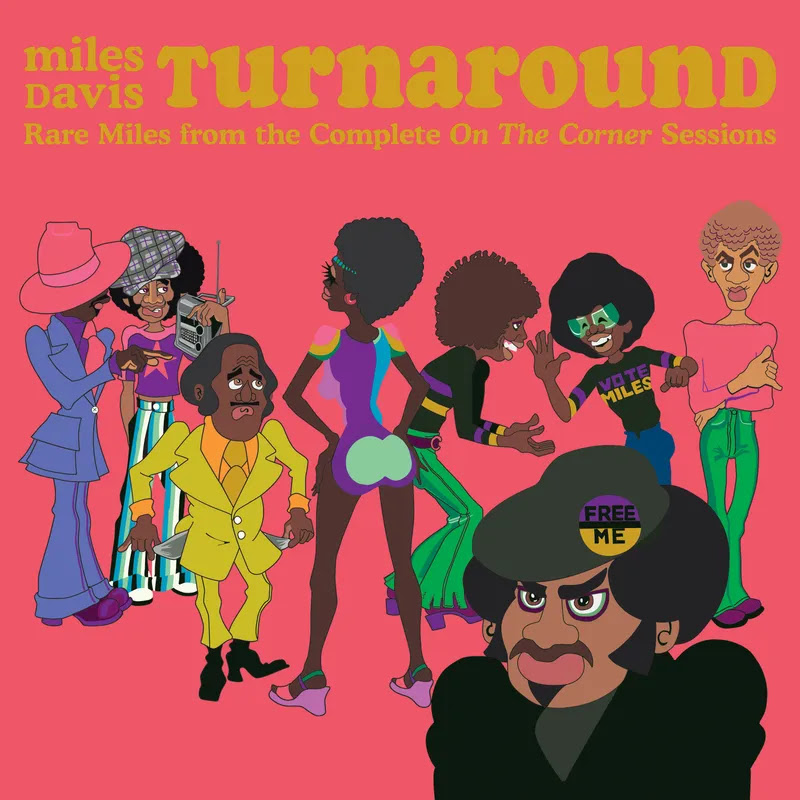 Miles Davis, Turnaround: Rare Miles From the Complete "On the Corner" Sessions (Legacy)
Speaking of Miles, the tremulous, intergalactic funk of On the Corner just turned 50, and considering that the revolutionary album's percussionist, James Mtume, just died, perhaps it's time to study this space-vibing jam with its rarest tracks.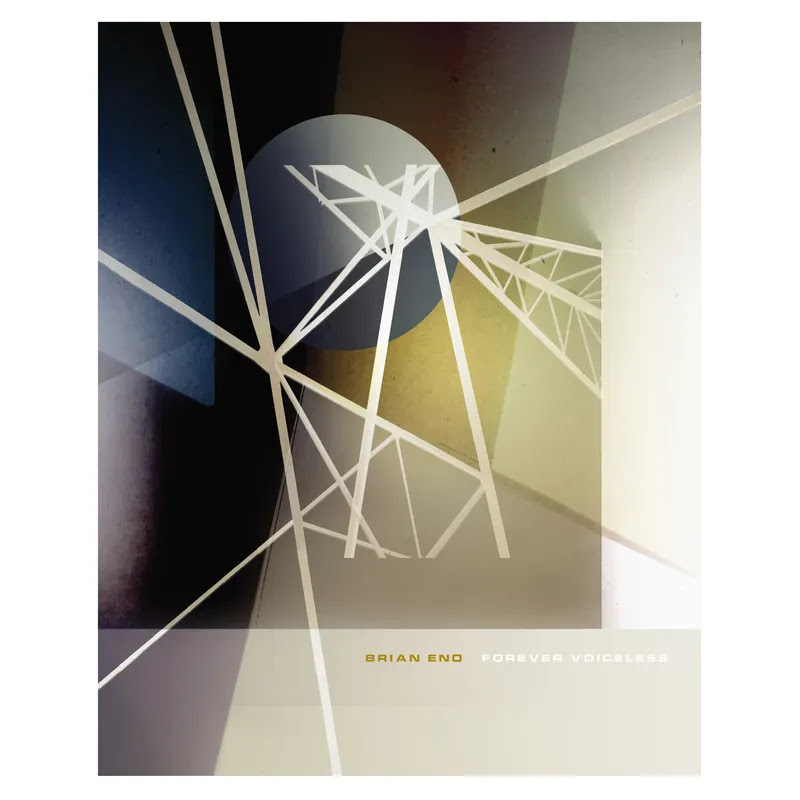 Brian Eno, Forever Voiceless (Verve)
Those hungry for a new Brian Eno vocal album, but then thought otherwise of the gospel-poppy project, could still get that lyrical sensation—sans lyrics—with this RSD-exclusive vinyl release.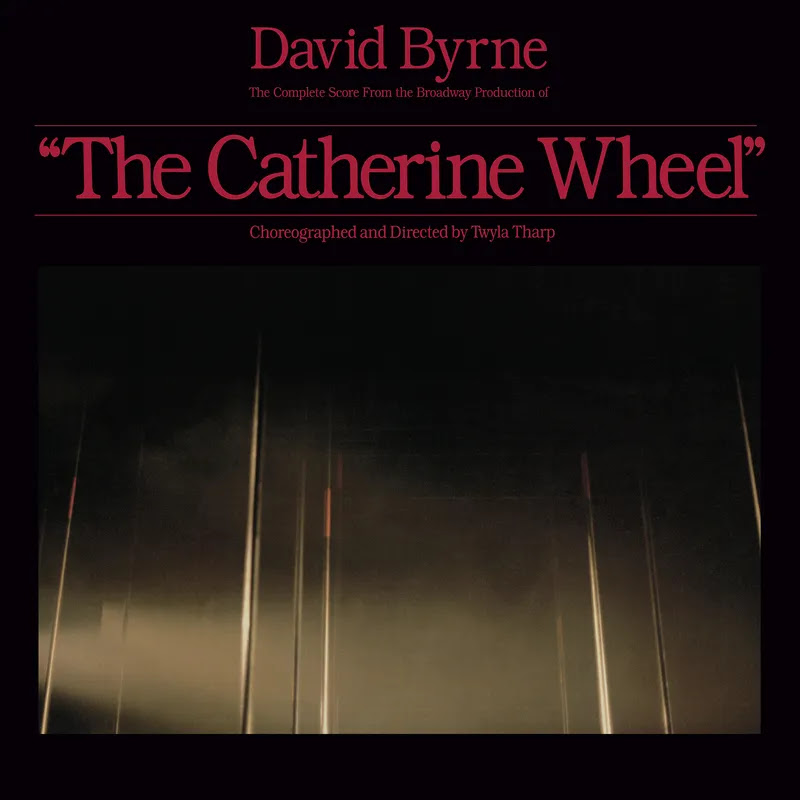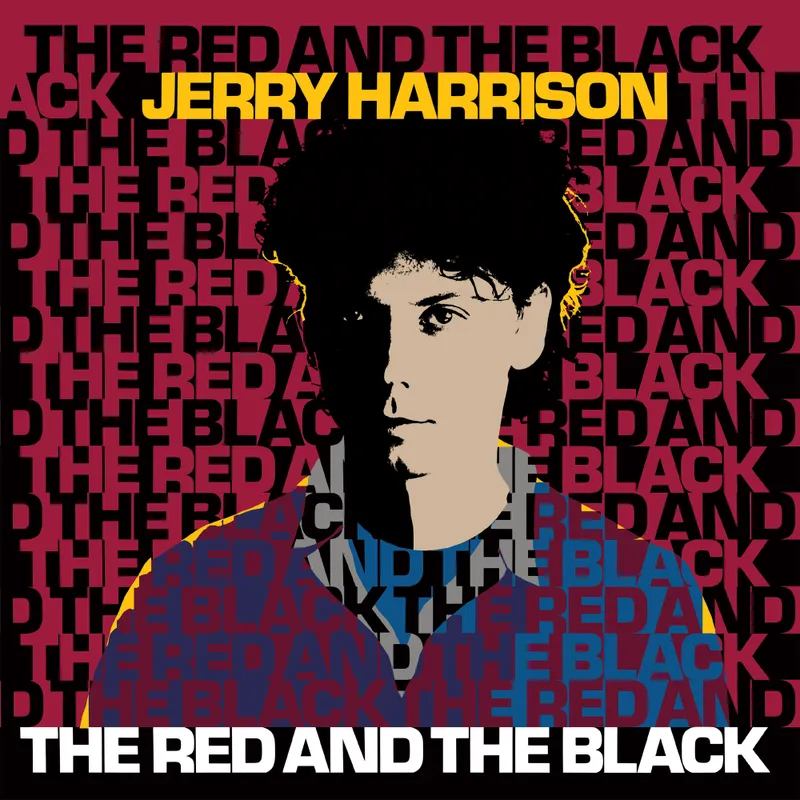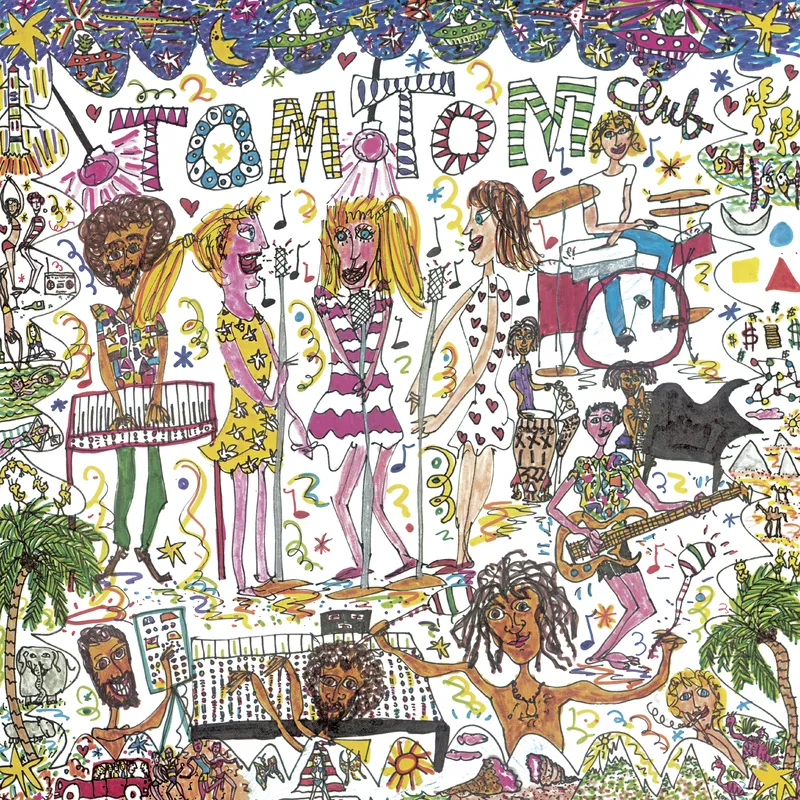 David Byrne, The Complete Score From "The Catherine Wheel" (Sire)
Jerry Harrison, The Red and the Black (Sire)
Tom Tom Club, Tom Tom Club: Expanded Edition (Sire)
In celebration of the recently late, always great Seymour Stein, and before the cinematic re-release of Stop Making Sense, all four Talking Heads get their due with the RSD take on their earliest solo efforts. While multi-instrumentalist Harrison's Red/Black didn't sound unlike what the Heads were up to on Fear of Music, Byrne's wifty, drifting longform soundtrack to 1981's staged choreographic work from Twyla Tharp included his (then) bourgeoning interests in Eno-like ambience combined with West African rhythms. As for Chris Frantz and Tina Weymouth, the marrieds were having the sort of sexy, electro-reggae-funk-disco dancefloor fun that bore fruit to the likes of "Genius of Love."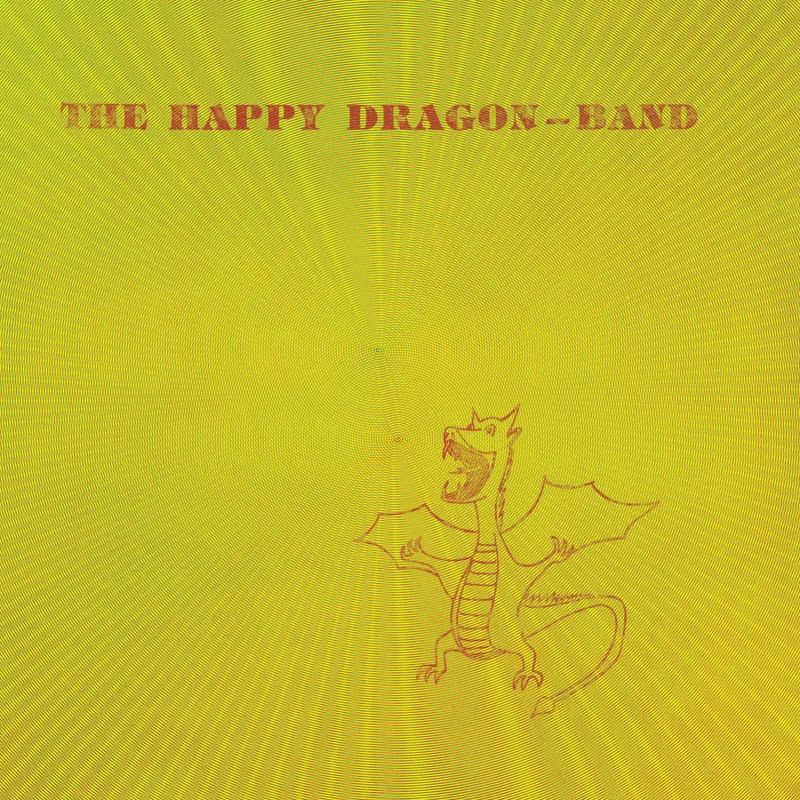 The Happy Dragon-Band, The Happy Dragon Band (ORG)
Analog synth fanatics, take heed: Thomas Court was a Detroit-born one-man band, electronic music professor, and tech wiz who privately pressed this mash of early-'70s sequencing and Floyd-like psych epics. Plus, this first-time reissue gets housed in an old school case-wrapped jacket with previously unreleased bonus tracks.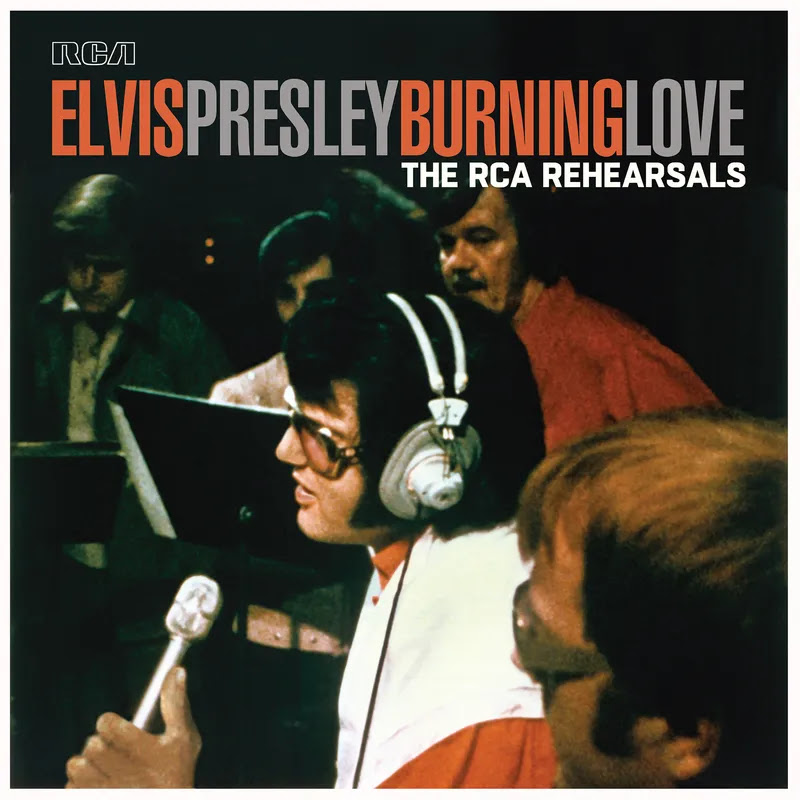 Elvis Presley, Burning Love: The RCA Rehearsals (RCA)
Everyone enthralled by the energy of Baz Luhrman's live Elvis sequences will thrill to the sounds of a raw-edged Presley working through the changes of his April 1972 US tour—including raucous, horny, big band jams on previously unreleased takes on "Burning Love" and a darkly bluesy "Heartbreak Hotel."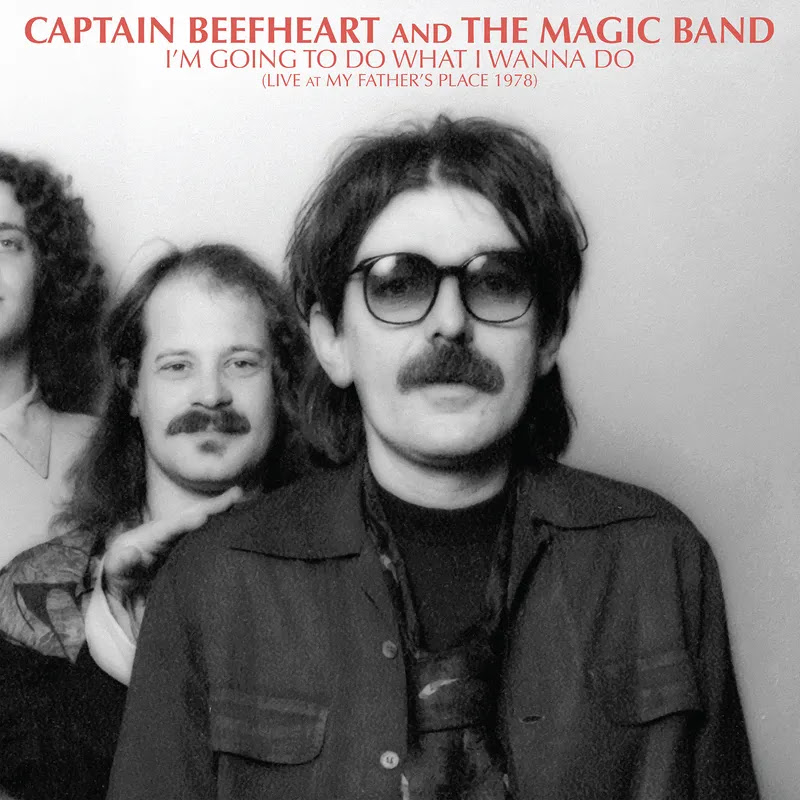 Captain Beefheart and the Magic Band, I'm Going to Do What I Wanna Do: Live at My Father's Place 1978 (Rhino)
Staying live and raw RSD, but with an entirely different vibe than the King, Captain Beefheart—in post-punk 1978—was going through a skronky, avant renaissance; one that found him, metaphorically, pulling on bats and roaming manically through tropical hot dog nights. What guided this live, free blues material was his most elastic-ever version of the Magic Band, one that intuitively followed Beefheart's every improvisational instinct and stream-of-conscious spewed lyric.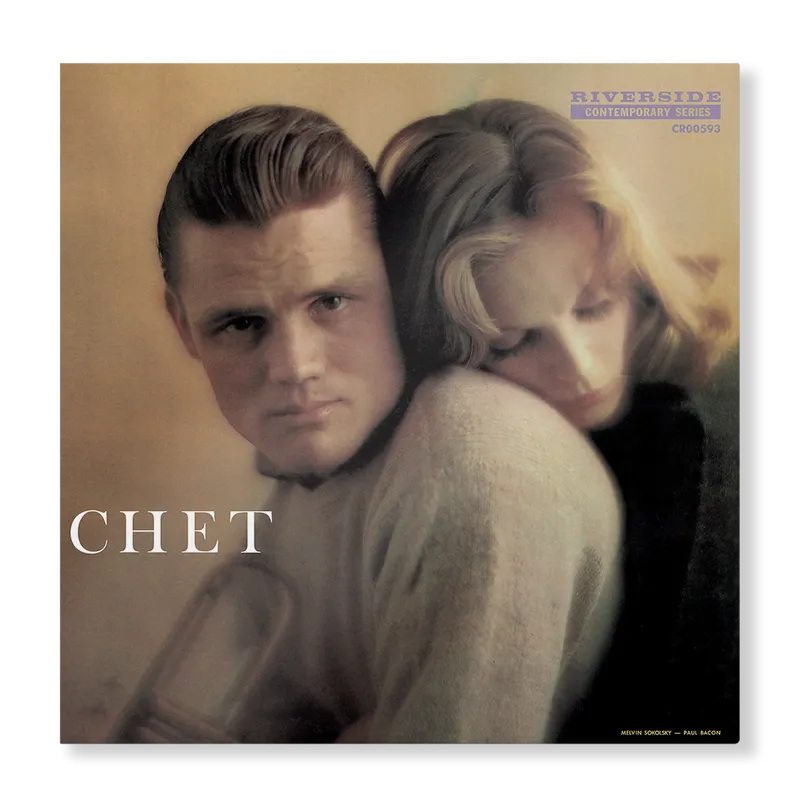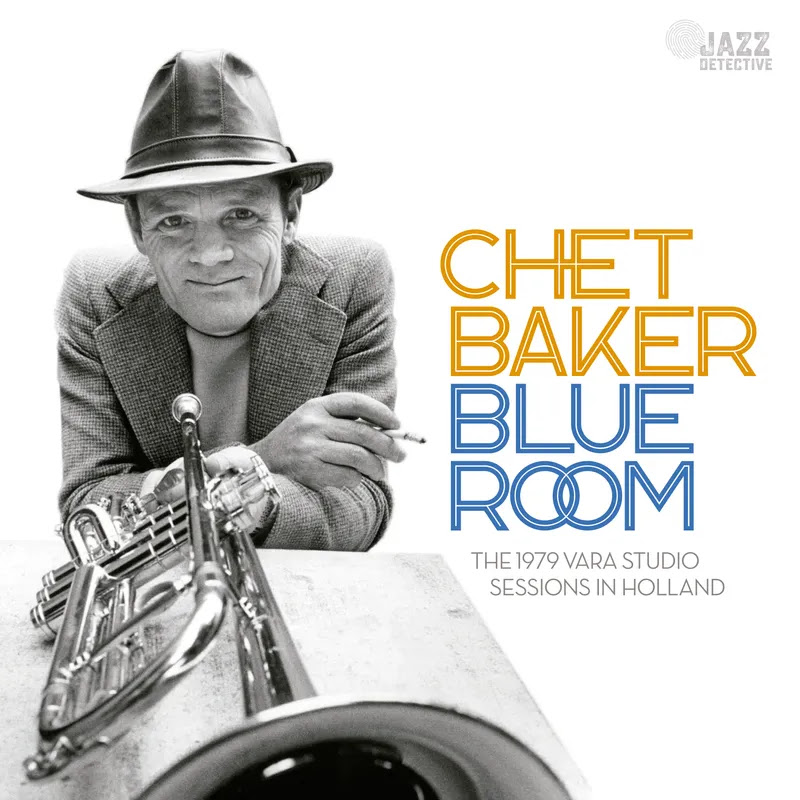 Chet Baker, Chet (Craft)
Chet Baker, Blue Room: The 1979 VARA Studio Sessions in Holland (Jazz Detective)
While Chet finds the overwhelmingly handsome (look at that Vaseline lensed cover!) and silvery tuneful trumpeter in a mellow instrumental mood on this, the first mono version of his classic to be released in the US since 1959, Blue Room is another Chet altogether. Just 20 years later, Baker was a troubled, addicted figure. However, once on the mend, his pillowy soft, smartly tender trumpet and vocals, though battered and bruised, cut like a knife through these sessions for the Netherlands' radio program Nine O'Clock Jazz at VARA Studios. Whether it's open-ended runs at standards such as Jimmy Van Heusen's "Oh, You Crazy Moon," or original compositions such as "Blue Gilles," Baker sounds comfortable and confident, crooning and scatting with grace as his guide.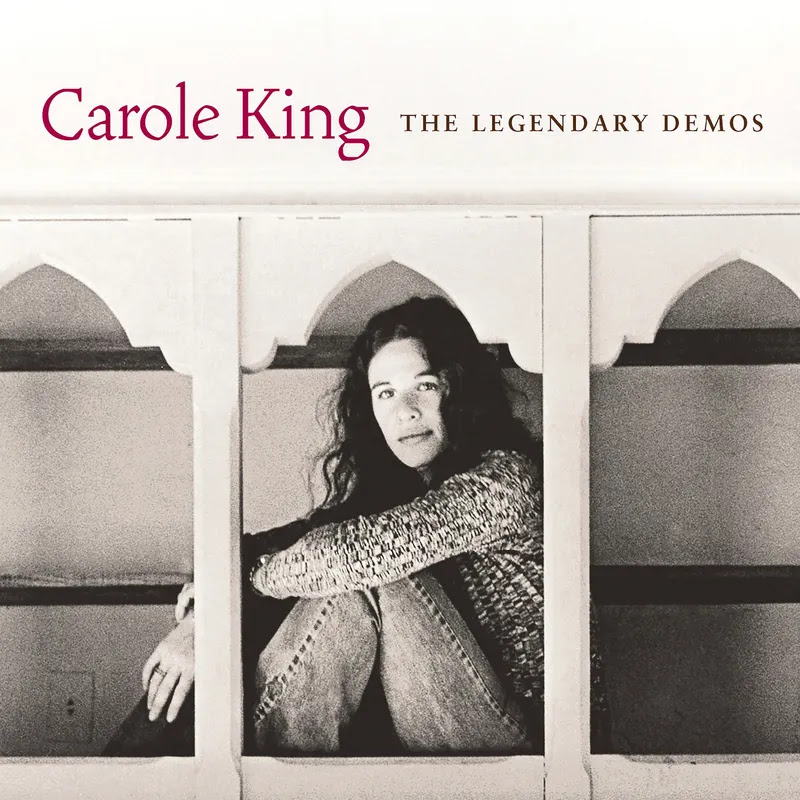 Carole King, The Legendary Demos, Vol. 1 (Legacy)
Like reading a draft of one of King James' gospels, hearing this King run down demos she'd written between 1961 and 1972 for the new Great American Songbook is as stunning as it is skeletally tingling. The carefree urgency of hearing King sing (and out-soul Aretha in the process) "(You Make Me Feel Like) a Natural Woman" or The Everlys hit "Crying in the Rain" or a scuffed-up "You've Got a Friend" (pre–James Taylor) or her own "It's Too Late"—just, wow.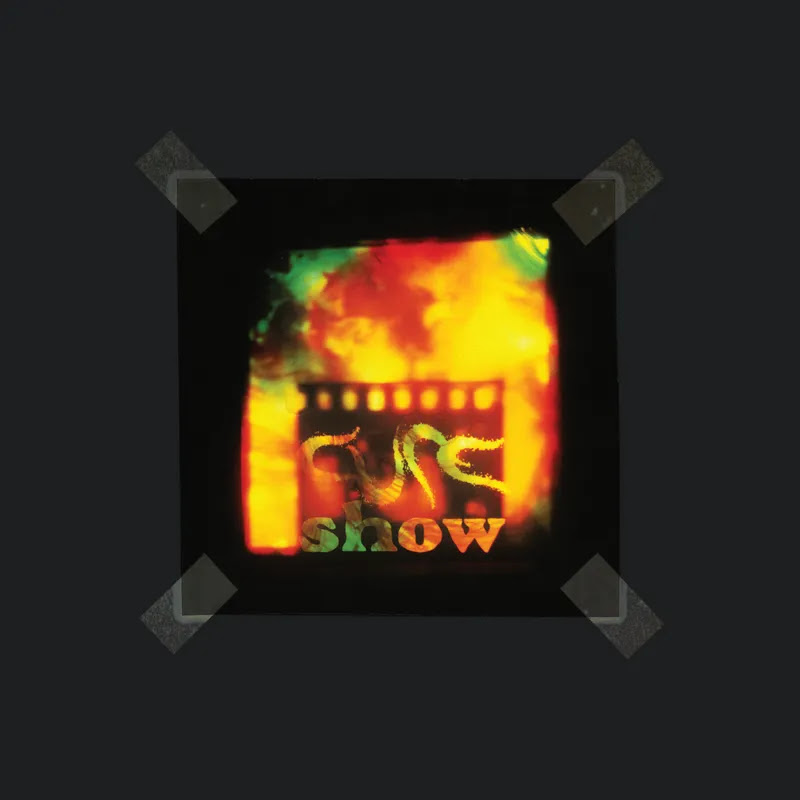 The Cure, SHOW (Fiction/Rhino)
Another fabulous two-LP picture disc for The Cure, this celebrates the Detroit stop of their 1992 Wish tour with the doom-and-gloom of "Lullaby" and "To Wish Impossible Things" amped up and sprightly, and in league with older Cure hits such as a killer take on "A Forest" and "Primary." Hearing this again, SHOW is the best live Cure album. And no, you still can't understand what Robert Smith is saying while on stage.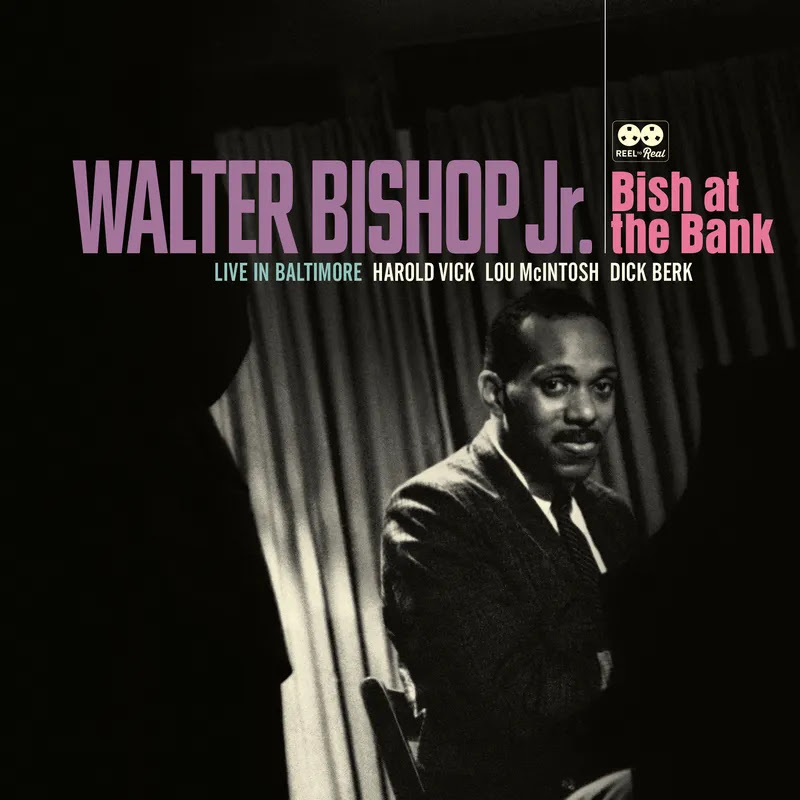 Walter Bishop Jr., Bish at the Bank: Live in Baltimore (Reel to Real)
You say you want hardcore swing with a dollop of blues for your RSD? Let fiery bop pianist Bishop be your guide courtesy of this rugged selection of live cuts from 1966 and 1967, with holy-rolling tenor/soprano saxophonist and flutist Harold Vick and bassist Lou McIntosh along for the "Sunday morning sermonizing" ride.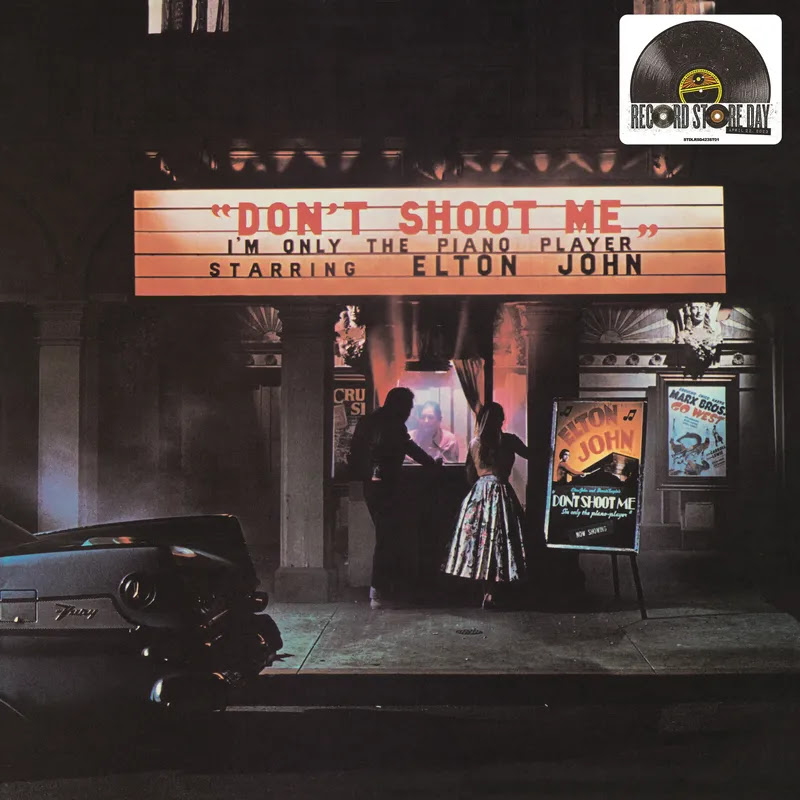 Elton John, Don't Shoot Me, I'm Only the Piano Player (UMe)
If we say it once, we'll say it a million times: you have to buy Elton John's RSD exclusives, because he doesn't fuck around and release their rarities otherwise. This time, for the 50th anniversary of his sixth studio album, John's Piano Player (now on Propeller Splatter vinyl) hosts an additional LP of session demos recorded at the Château d'Hérouville, with skeletal, heartrending versions of tracks such as "Blues for Baby and Me" and non-LP session tracks such as demos for "Hi-Heel Sneakers," "Skyline Pigeon," and "Jack Rabbit."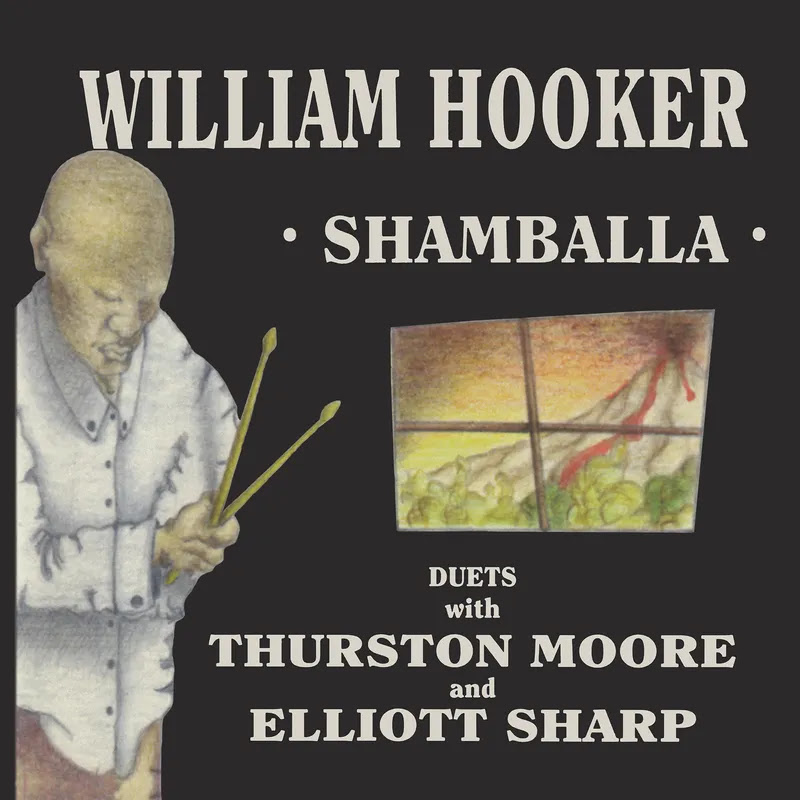 William Hooker, Shamballa Duets Featuring Elliott Sharp and Thurston Moore (ORG)
This clattering collaboration from powerhouse drummer William Hooker, Sonic Youth's Thurston Moore, and composer-instrumentalist Elliott Sharp is the very height of early-'90s industrial noise, distortion, and feedback, with Sharp's touches of electronica adding tech-textural elements to Hooker's thundering rhythms and gentle cymbal washes.
Flash & the Dynamics, The New York Sound (Craft)
The Fania crew of session musicians (George Espada, Ray Espada, George Sampayo, Luis Quirindongo, Pastor "Toti" Negron, Rafael Bonilla) were not as well known as that label's stars such as Ray Barretto and Willie Colon. But hearing this long-out-of-print 1971 Latin psych-soul rarity with its eerily distorted guitars and its clunky, funky rhythms? Mesmerizing.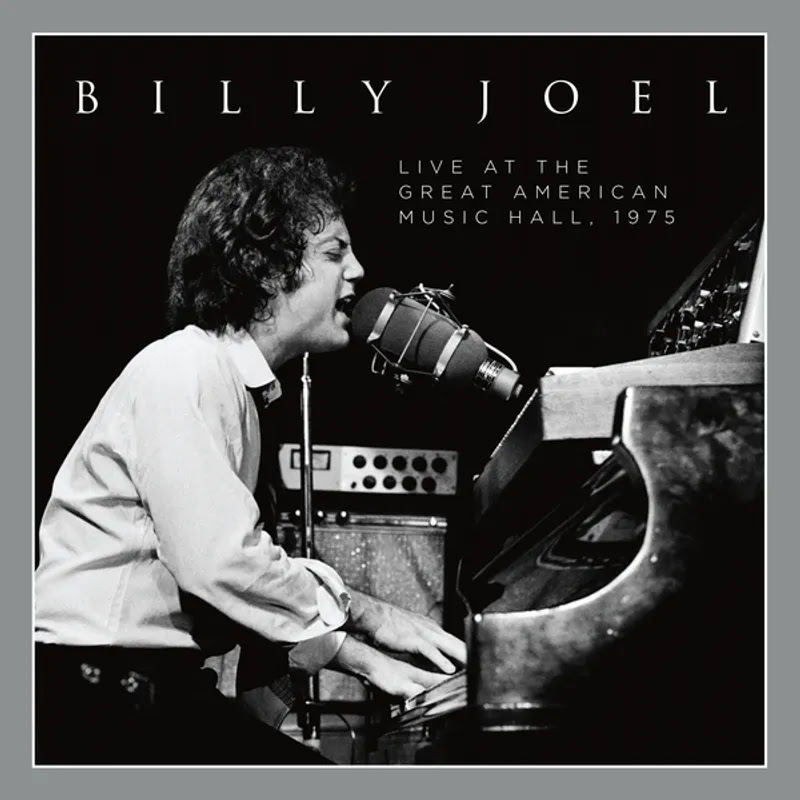 Billy Joel, Live at the Great American Music Hall 1975 (Legacy)
A fantastic rarity, this is: Billy Joel has always been a killer in a live setting—Jerry Lee Lewis meets Professor Longhair meets George Gershwin. So to hear him near the earliest stages of his career, immediately following the sonorous Streetlife Serenade, but in the planning stages of his showy Turnstiles with pre-recorded, experimental renditions of "James" and "New York State of Mind" at the ready, in an intimate setting such as the Great American Music Hall…fucking A.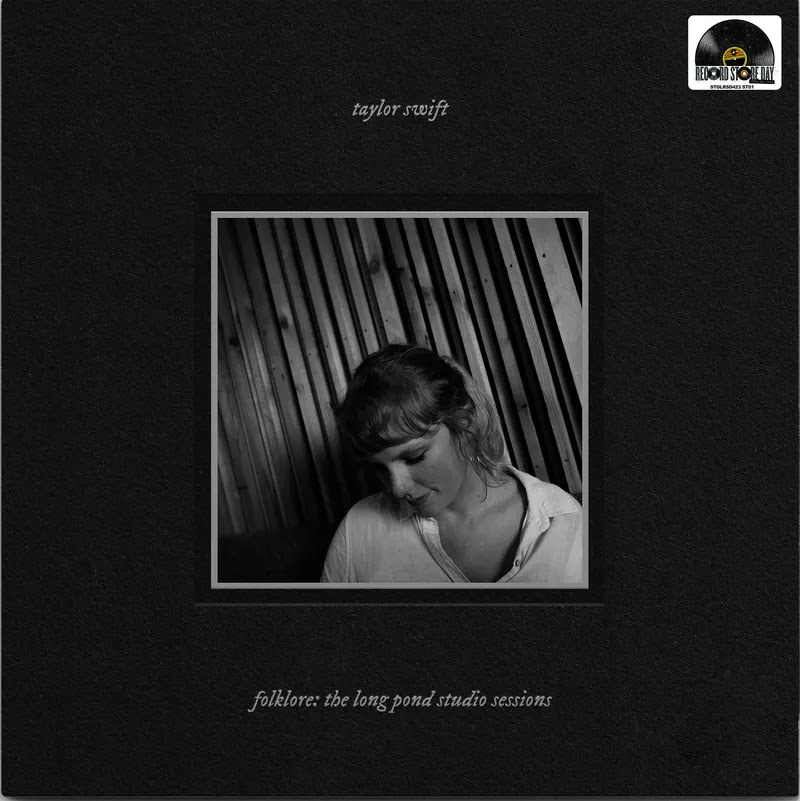 Taylor Swift, folklore: the long pond studio sessions (Republic)
Taylor Swift's most deeply moving but gray-tinted folklore, recorded remotely during COVID's lockdown, now gets its live Long Pond Studio sessions (the first time Swift and collaborators Aaron Dessner, Jack Antonoff, and Justin Vernon played together as one) released on vinyl? Color me impressed.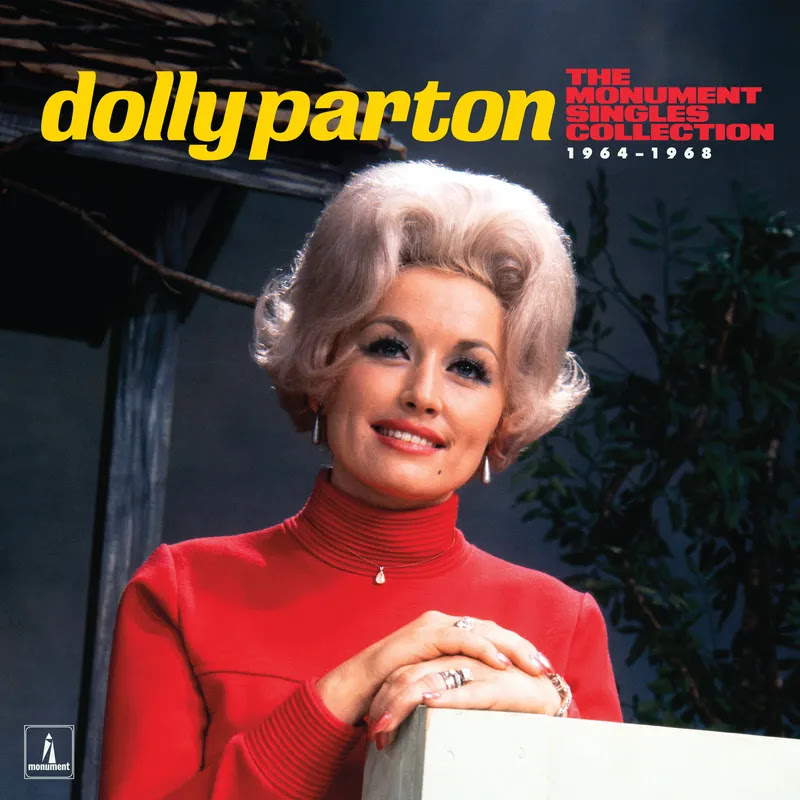 Dolly Parton, The Monument Singles Collection 1964-1968 (Legacy)
Before the mega-popularity and iconic musicality of the 1970s onward, Dolly Parton was a humble songwriter executing early day sessions and singles for Monument Records. This twittering vocal collection (could Dolly sound sweeter than she does now? Listen here to find out) is the first-ever package of mono masters of those '60s sessions (with liner notes from author Holly George-Warren) to be available in one place.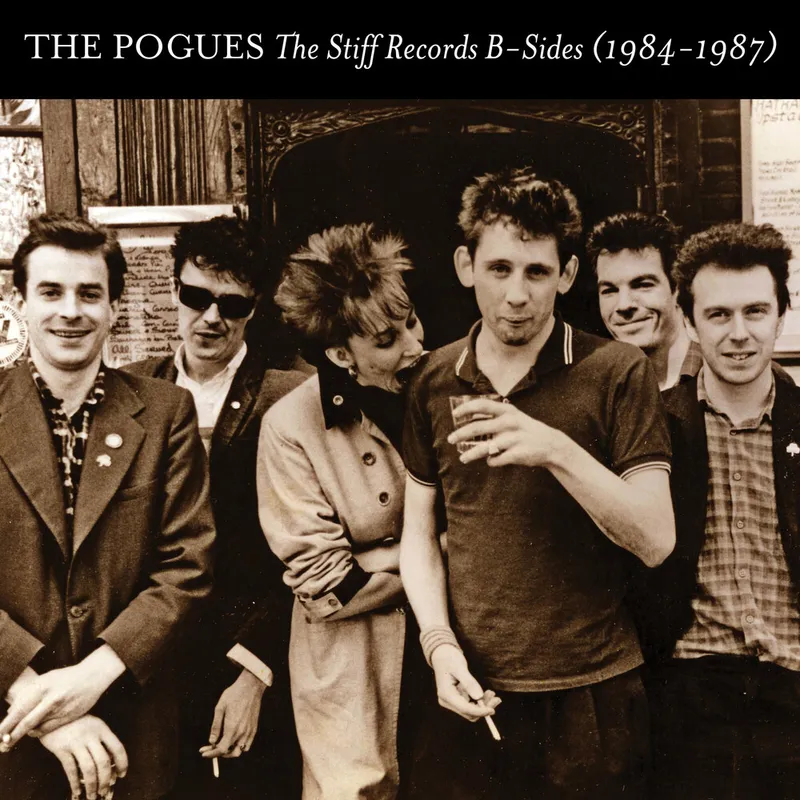 The Pogues, The Stiff Records B Sides: 1984-1987 (Stiff/Rhino)
Without leaning into any bigoted drunken Irish trope, Shane MacGowan's proud pub-rock/harsh-Celtic-punk team rip the stuffing out of traditionals such as "Whiskey You're the Devil" and original, more poignant crashers such as "London Girl" and "A Rainy Night in Soho." Keep a tumbler of scotch handy.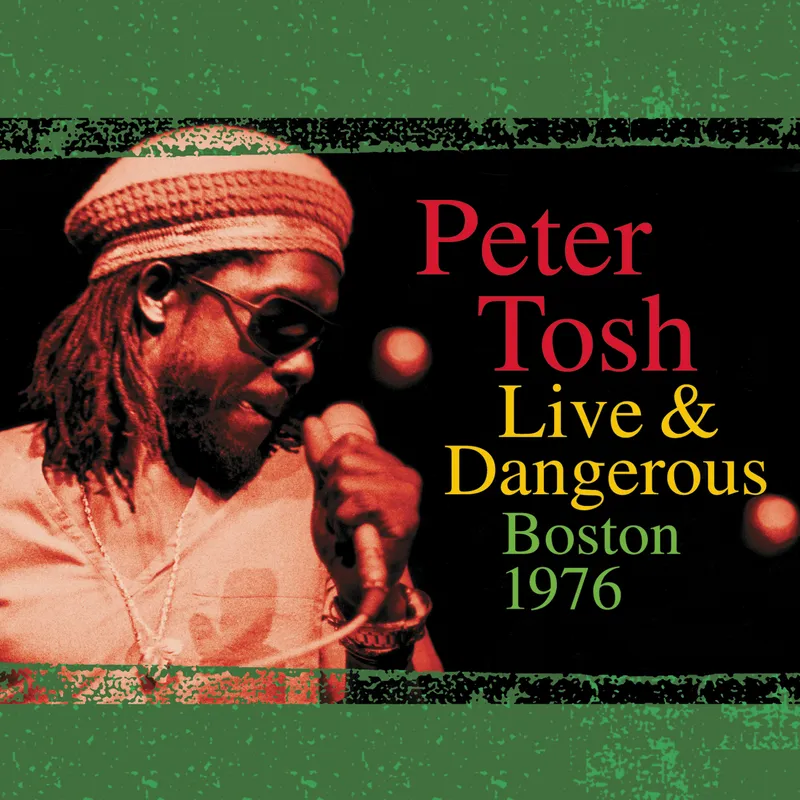 Peter Tosh, Live & Dangerous Boston 1976 (Legacy)
Bold '70s reggae beyond dancehall is usually (sadly) underrepresented during RSD, which makes the roughneck vocals and rubbery rhythm section of Sly Dunbar and Robbie Shakespeare—recorded at Tosh's prime, his first solo US tour, supporting the dynamic Legalize It album—a double-must to seek out and buy.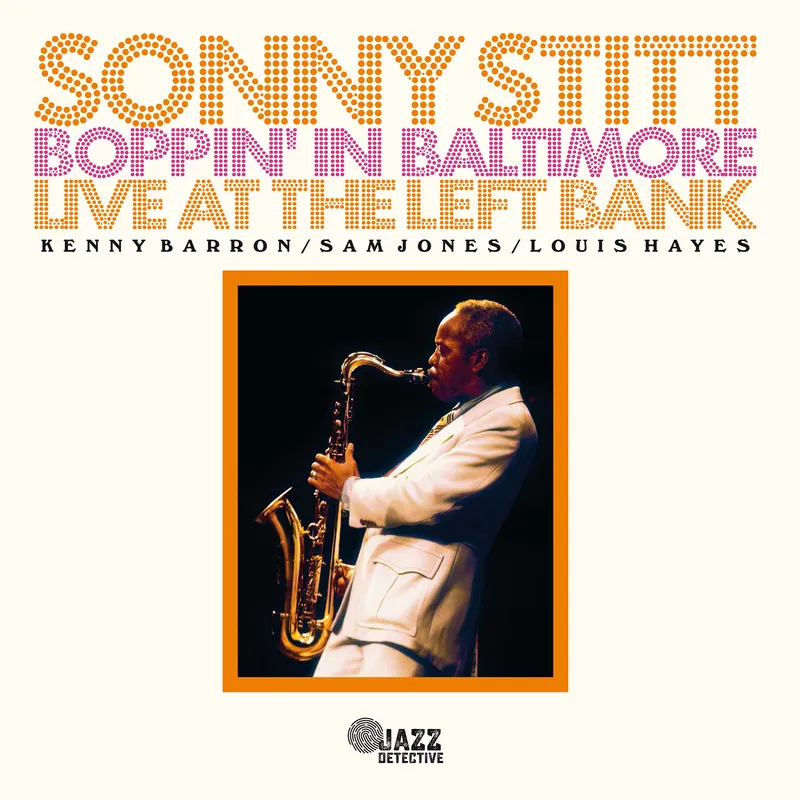 Sonny Stitt, Boppin' at the Bank: Live at the Left Bank (Jazz Detective)
This frenzied, frenetic live selection goes out to my saxophone-playing father who was forever a Sonny Stitt fanatic. This is hard bop at its hardest, heartiest, and raciest, with an all-star, roughneck crew of pianist Kenny Barron, bassist Sam Jones, and drummer Louis Hayes collaborating on a sweaty 1973 gig. To quote saxophone giant Charles McPherson, "Sonny Stitt scared people." Yup.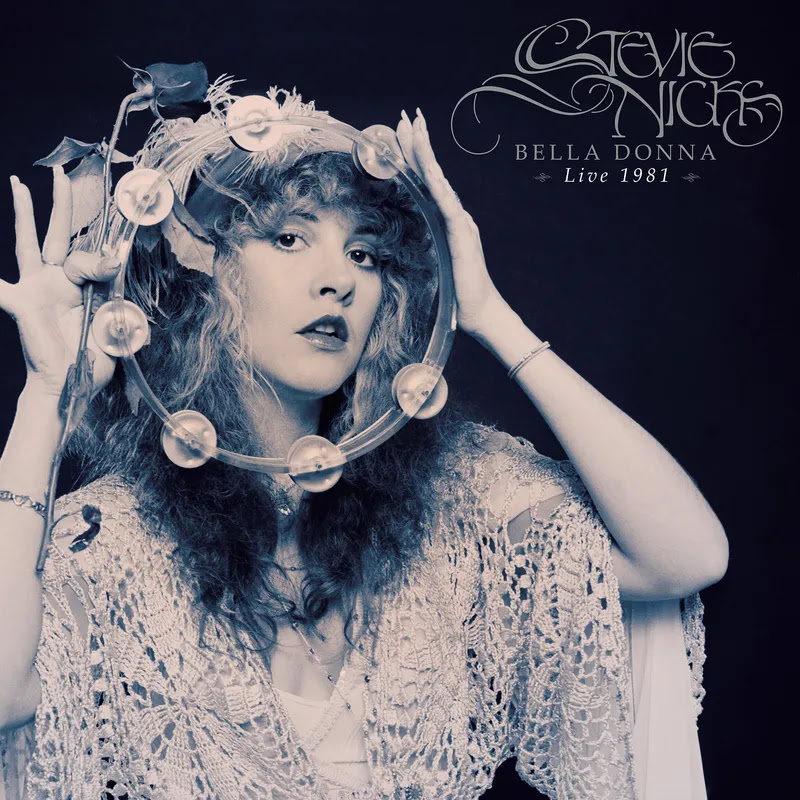 Stevie Nicks, Bella Donna Live 1981 (Atlantic/Rhino)
A true rarity: For the first time on two LPs, Nicks' White Winged Dove Tour at the Fox Wilshire Theatre is gauzily replicated with abrasive, but harmony-driven takes on her Fleetwood Mac classics ("Rhiannon") and then-new solo efforts such as "Stop Draggin' My Heart Around" and "Leather and Lace."
Willie Henderson and the Soul Explosions, Funky Chicken (ORG)
Beastie Boys fans take note: Henderson's 1970 clucking funky epic is where Ad-Rock got the sample for their 1992 track "Professor Booty." Beyond that credit, Henderson's Brunswick label debut was the very height of Meters-esque bayou R&B.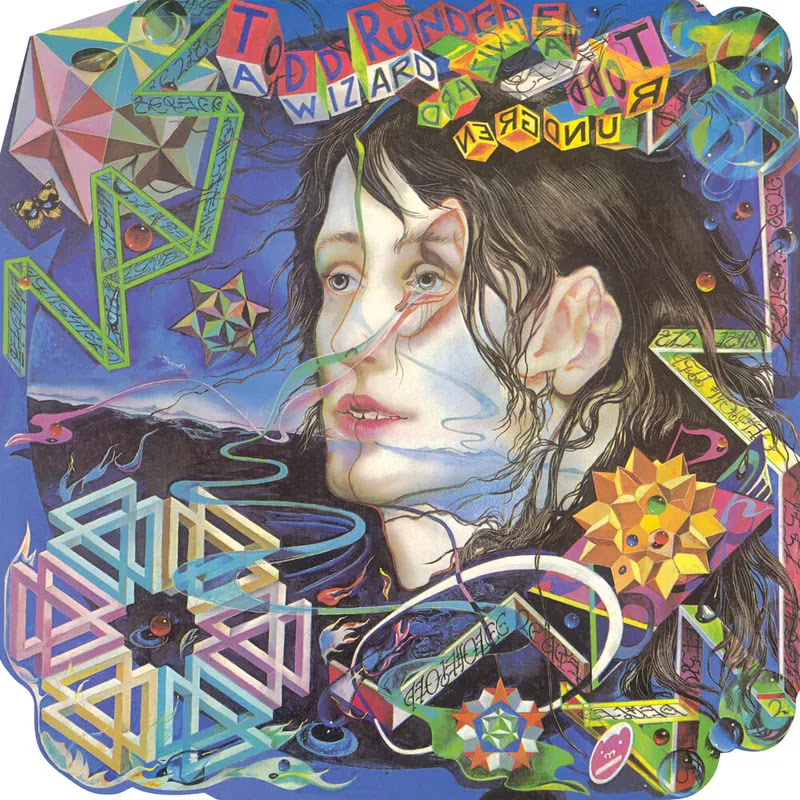 Todd Rundgren, A Wizard/A True Star 50th Anniversary Edition (Bearsville/Rhino)
Along with celebrating one of electro-soul's earliest innovations in pop (ask Tame Impala, The Lemon Twigs, or even Sparks, with whom Todd's collaborated), Rundgren and Rhino revere and regale AW/ATS's boldly psychedelic original die-cut cover design and its rainbow vibes with this new 140-gram multi-colored vinyl.