Even shouting through the rolling winds of west Texas into a cell phone, the minimal Alabama drawl and Southern charm of Katie Crutchfield are still clearly audible. "I'm in the desert and it's really windy, so just let me know if it's too windy, and I'll try to direct my body in one direction," she offers. It says a lot about the Waxahatchee bandleader, en route to Albuquerque and deep into a US tour, that she maintains such courtesy in conversation with a complete stranger. It is just the type of maturity and polish that has quickly come to define the twenty-six-year-old songwriter. When Waxahatchee's lo-fi debut, American Weekend, was making the rounds in 2012 to significant praise, what was clear about the collection of indie folk tunes was that, enveloped in four-track hiss, a fully-developed songwriter was fixing to emerge from the chrysalis. The following year delivered Cerulean Salt, a breakout album of crystalized, lyrically-driven recordings, which did the very opposite of let down even the most fervent Waxahatchee proponents. One thing clear was that these deeply personal songs were years ahead of their then-twenty-four-year-old maker.
Following Crutchfield's subsequent relocation to Philadelphia-via-Brooklyn and, as it happened, Merge Records, the singer-songwriter used a tiny abundance of Cerulean funds to buy a Moog synthesizer and a bunch of old Casiotone keyboards from the '80s, rented a house in suburban Long Island, and took her bandmates/collaborators Kyle Gilbride and Keith Spencer to make the record that would become Ivy Tripp. Named after a recently deceased friend, the album sounds of omnidirectional expansion. Bolstered instrumentation and relative geographical isolation no doubt contribute to what palpably seem to be even weightier emotional territories. Crutchfield, in her straightforward, modest ways, tells scratchy tales through the desert dust of scrambling to finish her writing process in the weeks leading up to recording, yet cannot fully conceal her well-deserved pride in making a very strong record, exactly as she set out to. Wax-a-hatch-ee… a bit daunting as a word on the page, but really fun to say—try it!
Ivy Tripp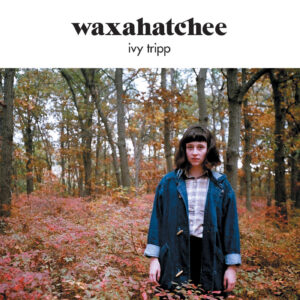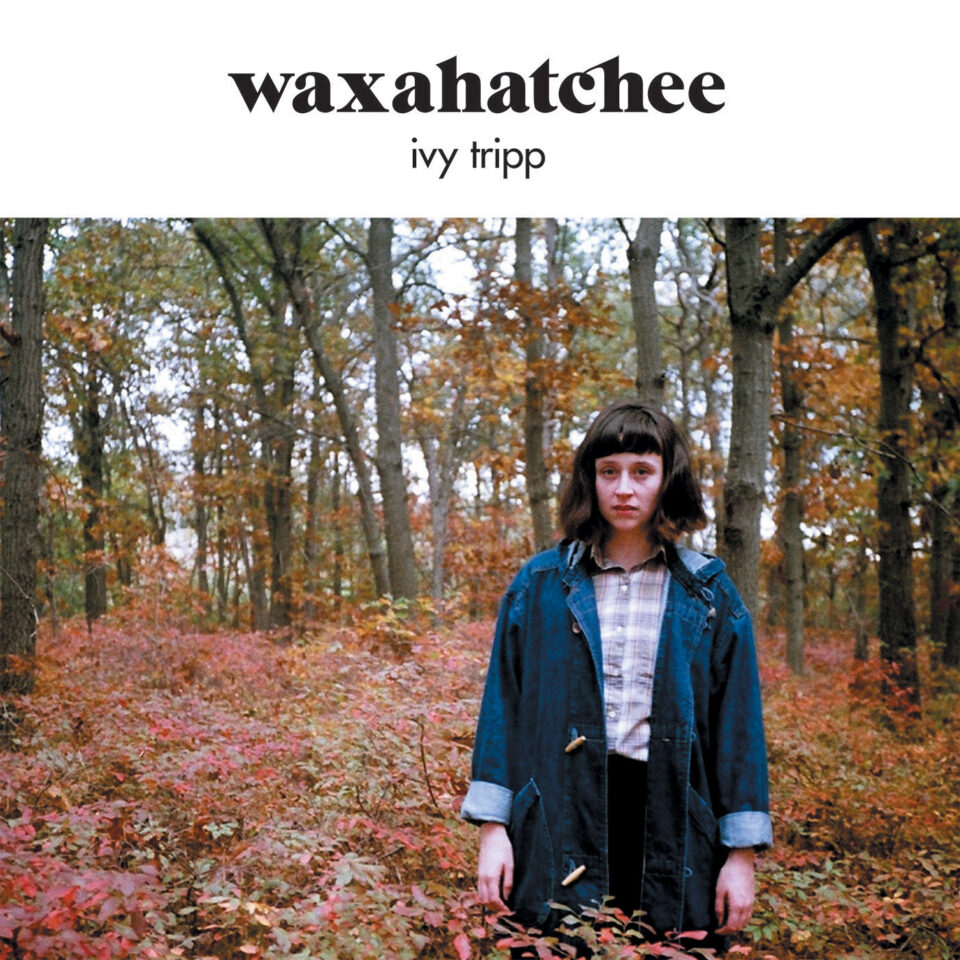 "Breathless"
"Under a Rock"
"Poison"
"La Loose"
"Stale by Noon"
"The Dirt"
"Blue"
"Air"
"<"
"Grey Hair"
"Summer of Love"
"Half Moon"
"Bonfire"
---
Which song was written first for the record?
That's a good question. I'm trying to remember at this point, because a lot of them were written over the course of a long time, and I was working on them slowly. Oh, you know what? That's an easy question. "Half Moon" was the first one that I wrote, because I actually wrote that song right after I wrote American Weekend. It's a breakup song, or that clumsy period right after a breakup, but for an old relationship a long time ago. I actually feel kind of fortunate, because there were things I was able to reflect on from years after that I got to include, which was an interesting experience. To start writing a song years ago, and then to come back to it with more perspective on what actually happened was nice. It's sort of a twenty-six-year-old's perspective on a twenty-one-year-old's song.
Which track transformed the most from concept to creation?
A lot of them did, actually. The song "Poison" was like a doo-wop piano song when I first wrote it. That one ended up turning into a super Weezer-sounding indie rock song.
"To start writing a song years ago, and then to come back to it with more perspective on what actually happened was nice. It's sort of a twenty-six-year-old's perspective on a twenty-one-year-old's song."
Was there a song that was particularly difficult to finish?
Yeah, they all kind of were. I was living out on Long Island specifically to make the record. I didn't have that much going on aside from that; I was just sort of there and that was my sole purpose. I feel like, sometimes, if you put yourself in that position—"I'm going to go off far away and just focus on my art"—it can be hard to motivate yourself. My most productive time in writing this record was the two weeks before we started recording, because then I was like, "Oh, shit, I have to make this record." It was sort of a tireless effort there for a while, working around the clock. I was sweating there for a minute. [Laughs.]
Were the dogs barking at the end of "Summer of Love" something that you intended on the track, or something that happened by chance?
It just happened, and we kept it. I recorded the song outside in my backyard, because it's just acoustic guitar and vocals. We did a couple takes, and my neighbor's dog started to bark whenever I stopped playing. It was nice because he waited. He would bark at us every time we were in the backyard, so I was sort of paranoid about that happening.
Are there any tracks that were particularly influenced by your bandmates?
On pretty much every song there's something that one of them came up with that's super important. I'd say "Air" was one that Kyle [Gilbride] really worked on, and ended up, at certain moments, sort of taking the lead on. He came up with all of the synth stuff, which is cool. And I feel that with "<," a lot of it was Keith [Spencer]. That crazy ending part was mostly him. Those are two important moments.
Which song was written the quickest?
I wrote "La Loose" really fast. I was on vacation in Alabama. It's funny—I always write pretty fast when I'm in Alabama. But, yeah, I sat down with the little Casiotone and came up with it. The vocal melody is something I've been playing with for years; it's something I almost used for Cerulean Salt, so I kind of already had that figured out. But I finally sat down and put it to the keyboard and then wrote pretty much all of the lyrics in one day.
Which song produced the most unexpected results in its final version?
Probably "Air," because it just started out with that guitar riff and vocals. When I was working on it, it was the same time that song "Pills N Potions" by Nicki Minaj came out, and I loved that song. I adore Nicki Minaj and I love her new record. I fell in love with that beat, the bump-bump-bump. [Laughs.] It's like so simple, just a bass drum. When I heard it, I was like, "Oh my god, that's like the perfect beat for this song." I mean, obviously, it's a completely different song, but it was such a simple beat. I really pay attention to that with hip-hop I listen to because I feel like that's a trend, just super simple beats.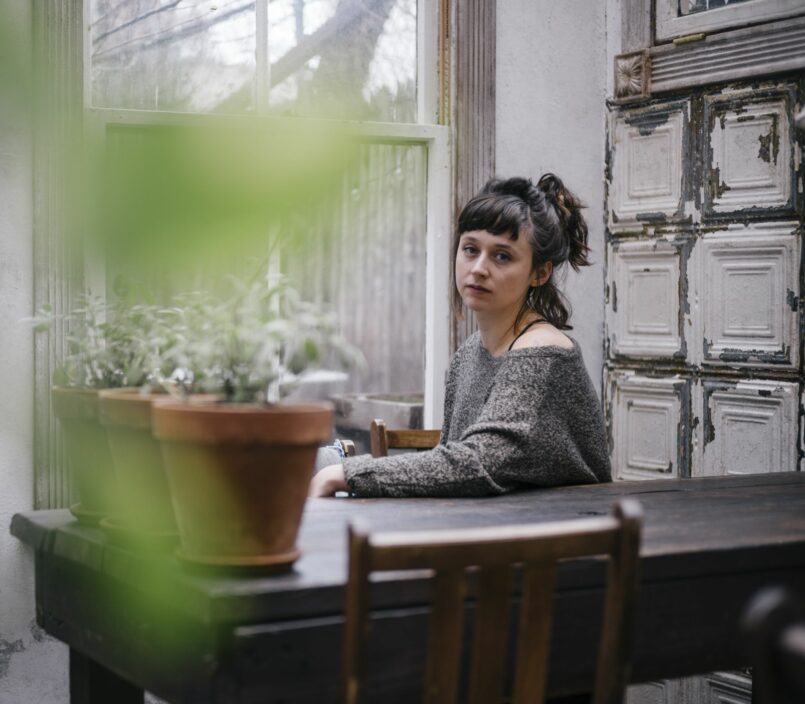 Are there any songs from Ivy Tripp that you're most proud of?
It's so hard for me to pick, because they're all really different from each other; they all mean different things to me. I am really proud of the lyrics on "The Dirt" and "<" and "La Loose." I think those three are my favorite lyrically, because they're all pretty complex for me, and I spent a good amount of time making them all just right, and they went through so many drafts and so many different phases. I feel like they came out exactly how I wanted them, so I'm pretty proud of that.
Was there a method behind the track sequencing of the album?
It's actually a more intensive process than people think. At least for me, it's kind of a make-or-break thing for an album. I don't really make EPs or 7"s or anything—I like to make a cohesive album. That's the way I like to think and the way that I like to do things, sort of fitting all of these pieces together into this one big thing, so the sequencing becomes really important. There were some things that I was always pretty sure of, like I always really wanted "Breathless" to be first, and then I think probably Keith was like, "You should put 'Breathless' first." As soon as he said that, it was always going to be first.
Lastly, what was the final song you wrote for the record?
Um, I think the song "Bonfire," which ended up being the last song on the record, was the last one I wrote. Keith and I were playing music in the basement [on Long Island] a lot at the time. A lot of songs were stuff that we just made up in the moment, and "Bonfire" was one of those.
Did you actually have a bonfire at the house, or was it a past experience?
No, I titled it "Bonfire" because it sounded like a bonfire. The melody sounds kind of like a fire, you know, you almost hear a crackle in there. FL