Last April, Frank Ocean announced that he would be releasing a new magazine and a new album in July. July 2015 came and went, but there was no new record to be found. Then, at the end of August, Ocean was supposed to headline the first night of FYF. He cancelled (and, ironically, Morrissey didn't). Now, all we can cling to for hope of a follow-up to 2012's channel ORANGE is an iPhone FaceTime screenshot by Rich the Kid.
Late last night, the Atlanta rapper tweeted the image of a bearded Ocean with the mysterious caption "Me X Frank Ocean….smh." Rich later deleted the tweet, but not before fans took screenshots of their own. Ocean has stayed (typically) silent about this new rumor of a collaboration, but Rich continues to retweet fan theories and stories about the now infamous photo.
Take a gander at the original FaceTime screenshot below and start wildly speculating.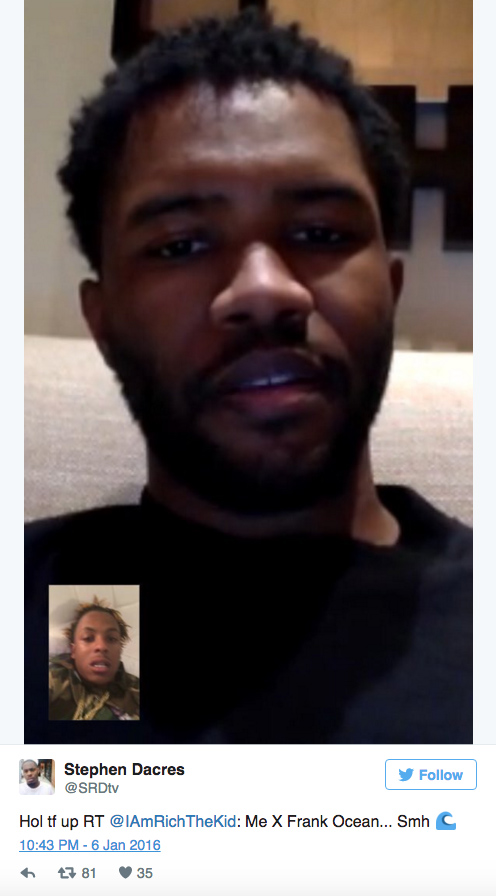 (via i-D)