Now that the calendar has dictated that the 2015 festival season is over, it's time for the 2016 festival season to begin. Things kicked off earlier this week with the Coachella lineup announcement, and today we're being hit with the East Coast response: The Governor's Ball.
While the top line of last year's festival brought Drake over from the Coachella lineup and featured headlining sets from The Black Keys, Deadmau5, and Florence + The Machine, this year the headliners are steady rock legacy acts: The Strokes, The Killers, Beck, and Death Cab For Cutie are all near the top of the bill. They're joined by Kanye West (who knows what to do with a festival crowd), M83, Robyn, and HAIM.
The lineup also features CHVRCHES, Miike Snow, FLOOD 2 cover stars Big Grams, Courtney Barnett, Eagles of Death Metal, Father John Misty, Jamie XX, and many more. You can see the rest of this year's performers below.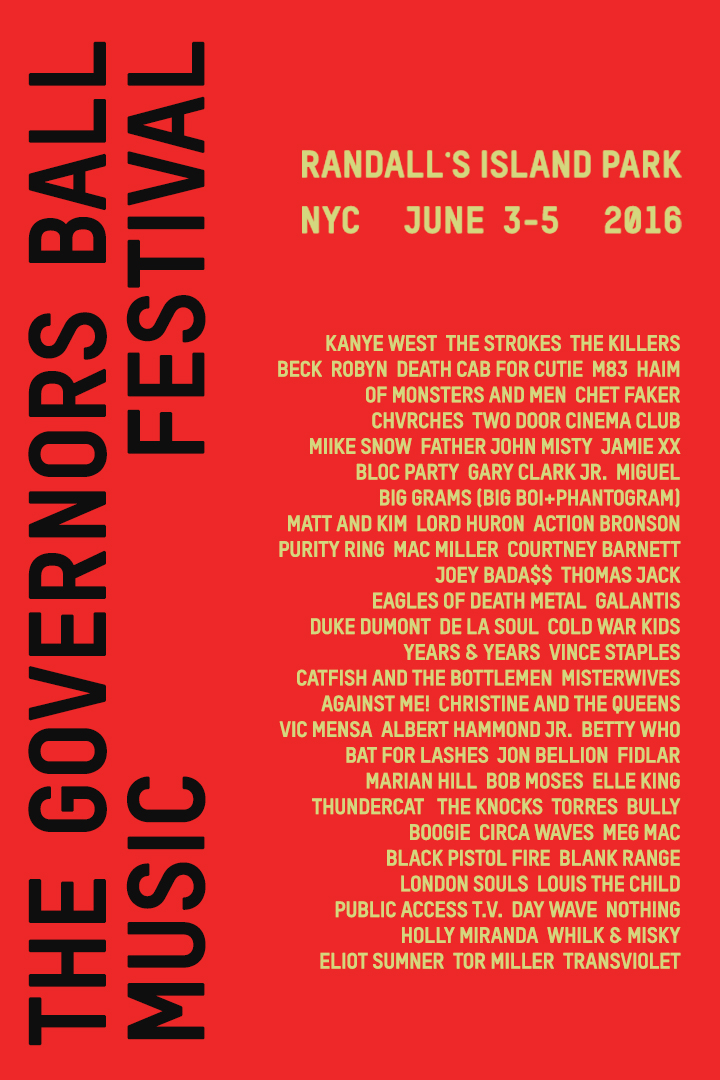 The Governor's Ball goes down June 3 to 5 at Randall's Island in New York.