Drake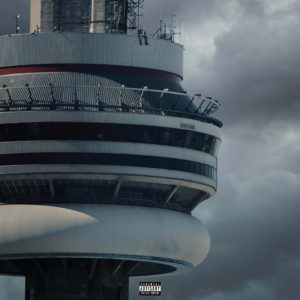 Views
YOUNG MONEY/CASH MONEY
6/10
"Who you think running this show?" Drake demands on the gospel-laden title-track of Views, his fourth studio album. It comes near the end of a record on which the twenty-nine-year-old Toronto rapper answers the question every chance he gets. Over the course of these twenty (!) songs, Drake makes it clear that control is a primary concern. "You're supposed to put your pride aside and ride for me," he complains on the dreary opener "Keep the Family Close."
On Views, the wounded messiness of records like Take Care or the puffed-chest paranoia of his mixtape If You're Reading This It's Too Late has congealed into dense, unyielding hardness: "We shoulda did things my way," Drake sings on "Feel No Ways," its chilly synths evoking the romance of "Hold on, We're Going Home" minus every bit of the tenderness. Even during moments where the tough guy pose cracks a bit—like on the house-leaning "One Dance"—he sings firmly from the standpoint of a guy too insecure to give someone a minute: "Soon as you see the text, reply me."
Drake's lyrical stance isn't all that surprising. "Hotline Bling," which is tacked on at the end of Views, matches a Timmy Thomas organ sample with casually dismissive lyrics about a woman having the audacity to move on from their relationship—but the tight lid extends to the record on a sonic level, where every element is kept firmly in line. No matter how adventurous—DMX samples on "U With Me?," the quiet storm guitars of "Summers Over Interlude," a ghost verse from Pimp C of UGK on "Faithful," a gurgling flow from Future on "Grammys," loose dancehall flavors on "Controlla"—Views stays tight, hermetically sealed, sleek, locked down, all sharp edges and grey tones, stray lyrics about the Cheesecake Factory providing only sparse levity and rare admissions of arrogance barely registering.
Most of the time, the impeccably smooth approach works, with Drake's longtime musical partner Noah "40" Shebib contributing the best work of his career on "9" and the Phil Collins–slick "Feel No Ways," but as the record drags in the latter half, it begins to smother out genuine heat, like on the shockingly boring Rihanna duet "Too Good."  Anyone who's heard "Work," from her Anti record, knows the two are capable of powerful chemistry, but here all the wrinkles are ironed out, and the song suffers for its tamped-down vibe, even with lyrics as sharp as "I got high as your expectations."
In light of recent blockbuster records like the expansive Lemonade and the constantly shifting Life of Pablo, Views feels anticlimactic, its almost two-year ramp-up all building to an overly long meditation on loneliness from a guy who won't admit he's lonely. Drake's clearly running the show—it's immaculate sounding and frequently compelling—but his need to be in charge makes it hard to get inside these songs, and sometimes pushes the listener right out. "And of course you went and chose a side that wasn't mine," Drake scolds. Of course.