Xenia Rubinos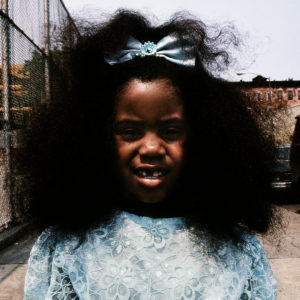 Black Terry Cat
ANTI-
8/10
Throughout Black Terry Cat, her second album, Brooklyn singer/songwriter Xenia Rubinos pulls no punches. Exhibit A? Her swift assessment on "Mexican Chef," an ode to people of color behind the scenes: "French bistro, Dominican chef / Italian restaurant, Boricua chef / Chinese takeout, Mexican chef." And then: "Brown has not, brown gets shot / Brown got what he deserved 'cause he fought."
Vocally, as lyrically, Rubinos doesn't hold back. Her gorgeous voice floats effortlessly over scuzzy bass lines and loose percussion, tripping from one erratic beat to the next. She's said that she was hoping to channel the eerie romance of singers like Judy Garland and Billie Holiday. However, she didn't like the way the vocal tracks initially turned out, so she redid them in her own kitchen with the help of a bottle of Colombian aguardiente (direct translation: "fire water") and some burning, smoky paper for atmosphere. Whatever magic that combination yielded is something special. There are hints of Garland and Holiday and Erykah Badu, but Rubinos has created something all her own here. She's equal parts 2016, 1946, and everything in between. What she's doing is unlike anything else around; it's intimate, unpredictable, and thrilling.
Midway through, the instrumental "5" serves as a slowdown and an intro for smooth standouts "Lonely Lover," the album's first single, and "Laugh Clown." If the first half of Black Terry Cat is a punky, jazzy dance party, the second is a straight-up stunner, with all eyes on Rubinos to see what else she has up her sleeve.
On the beautiful "Don't Wanna Be," Rubinos sings, "I've got things to make your love grow thicker / I'm on planes that make your headspace bigger." She's not lying—but if you're listening to Black Terry Cat, you know that already.